I live in British Columbia, a province we often refer to as the "wet coast". We have rain during every season – especially in winter.
That's why I was so happy to have been approached by Vessi to try out their 100% waterproof shoes. These shoes are just what my family needs!
Disclosure: I received Vessis in exchange for this review. All thoughts and opinions are my own.
About Vessi shoes
Vessi shoes are stylish 100% waterproof/weatherproof shoes. There are Vessi styles for the whole family.
Vessi Shoes are: 
> Vegan and Cruelty-Free

> Environmentally friendly – Vessi uses 99% of knit material during production, a 97% increase from the industry standard

> Technologically advanced – our patented Dymatex outer layer, the first dual climate knit material out there
Vessi shoes are comfortable, and come in great colours and styles. My family loves that our Vessi shoes are easy to slip on and keep our feet dry! I love that I don't need to put on a pair of high rain boots when I see the weather calling for showers. 
Our Family Style
My family each chose a pair of Vessi shoes that appealed to us.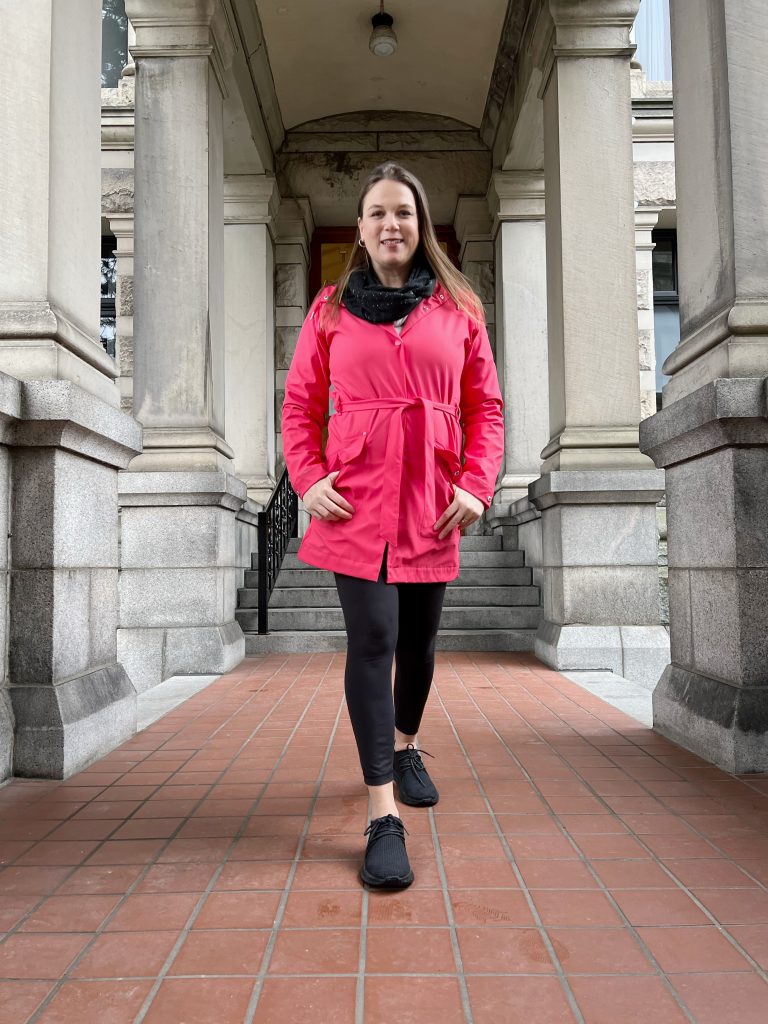 I chose the Women's Everyday shoes in all black. These shoes are super easy to put on, have a cushy and grippy sole and are breathable. This style comes in 5 colours.
My husband chose the Men's Everyday Move shoes in Onyx Black. He finds them extremely comfortable and likes that they are easy to slip on. He chooses to wear these shoes over any other pair of shoes on a daily basis.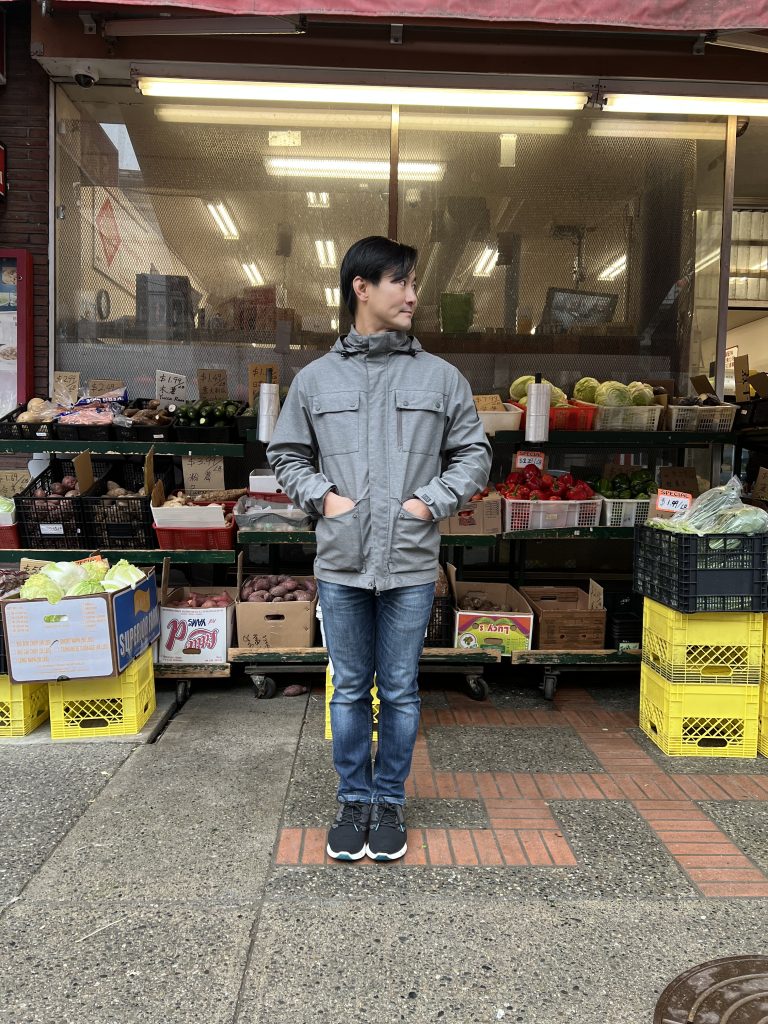 My daughter chose the Women's Everyday shoes in Midnight Black. She likes the comfort level of these shoes and that they go with all her outfits.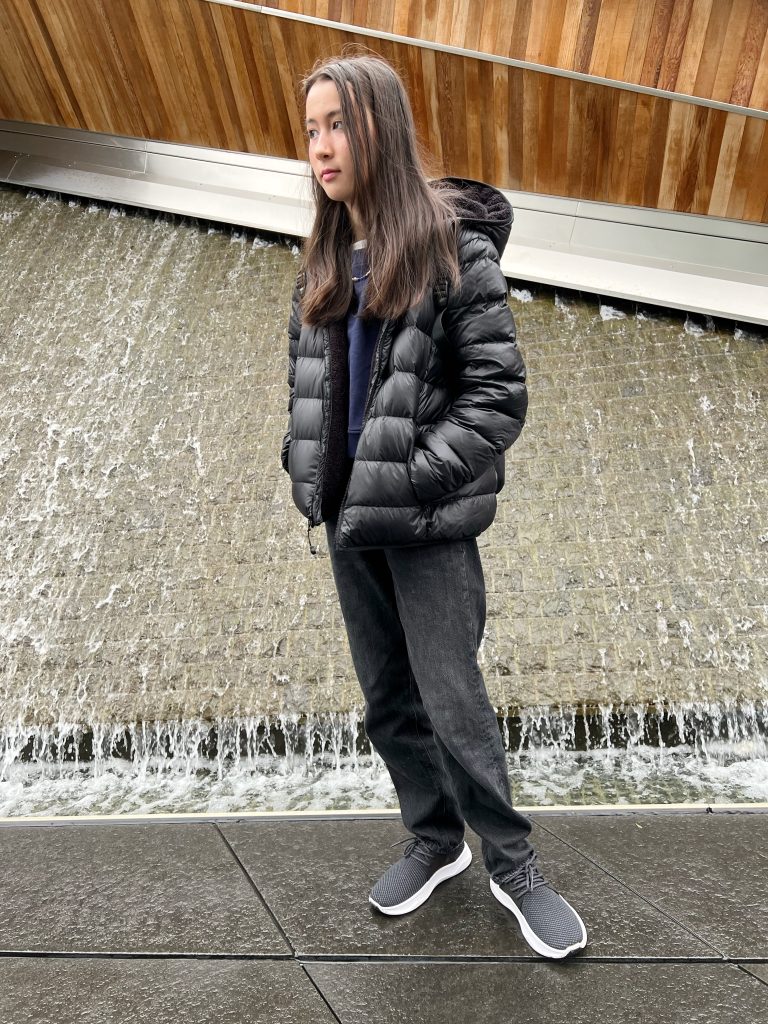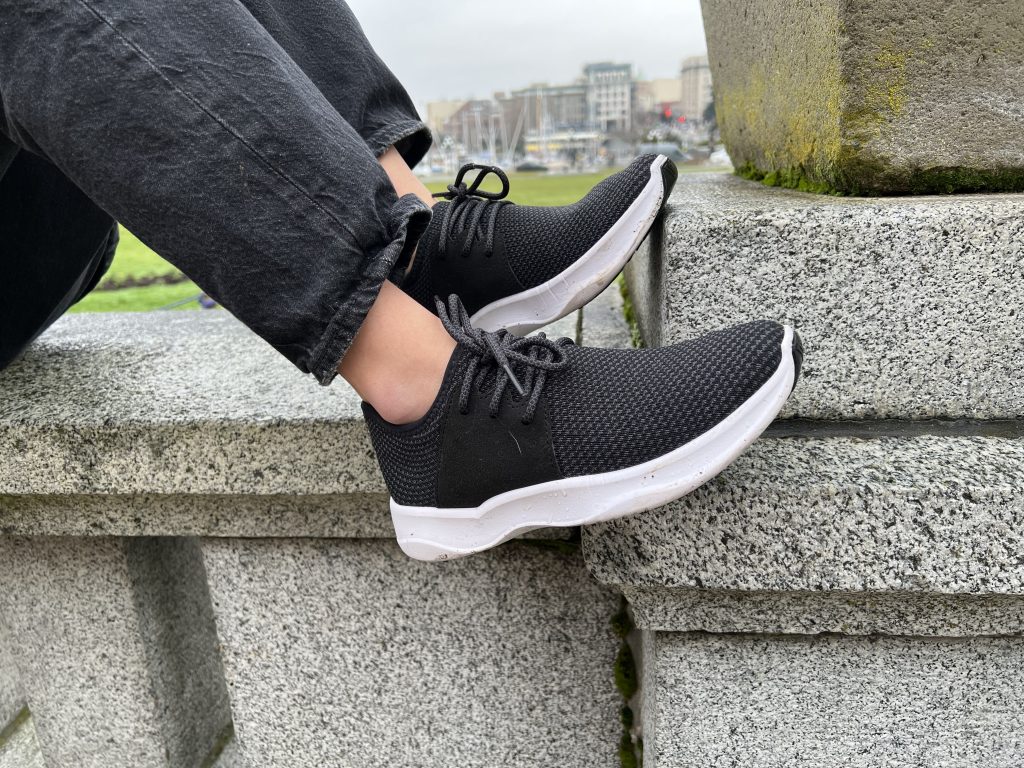 My son chose the Kids Weekend shoe in Nimbus Steel Grey. We chose to go one size larger in these shoes for my son since he felt they were tight to get on. My son loves that he doesn't have to wear rain boots on rainy days anymore. These shoes allow him to run around easily at recess, which is a big deal for an 11 year old.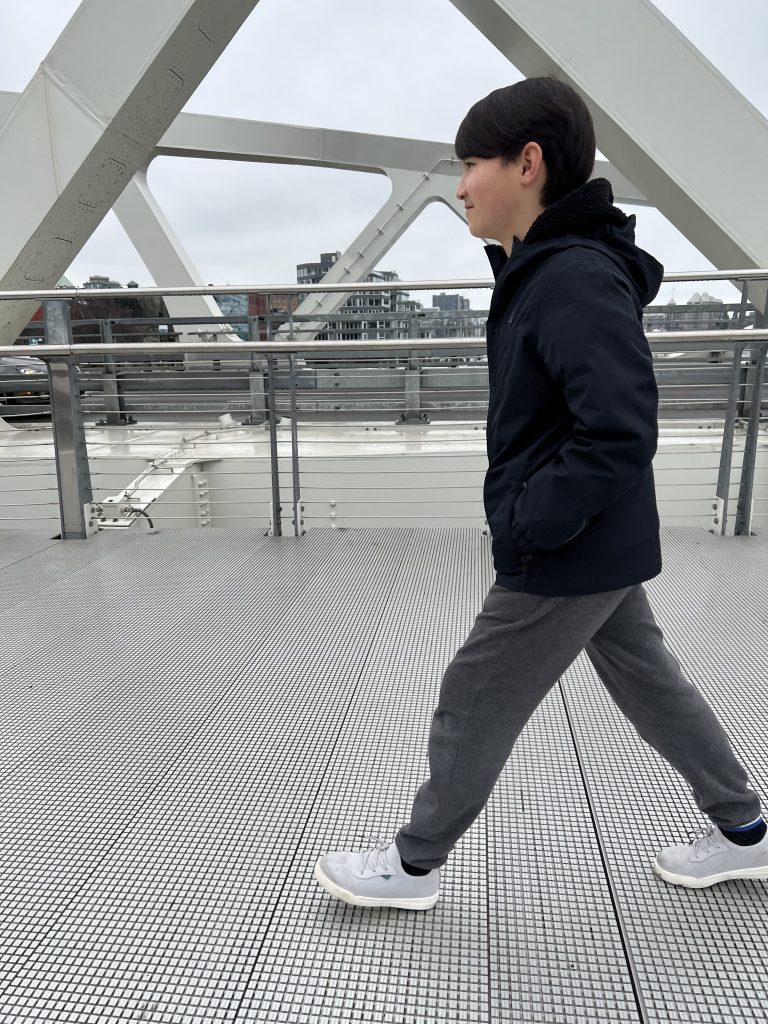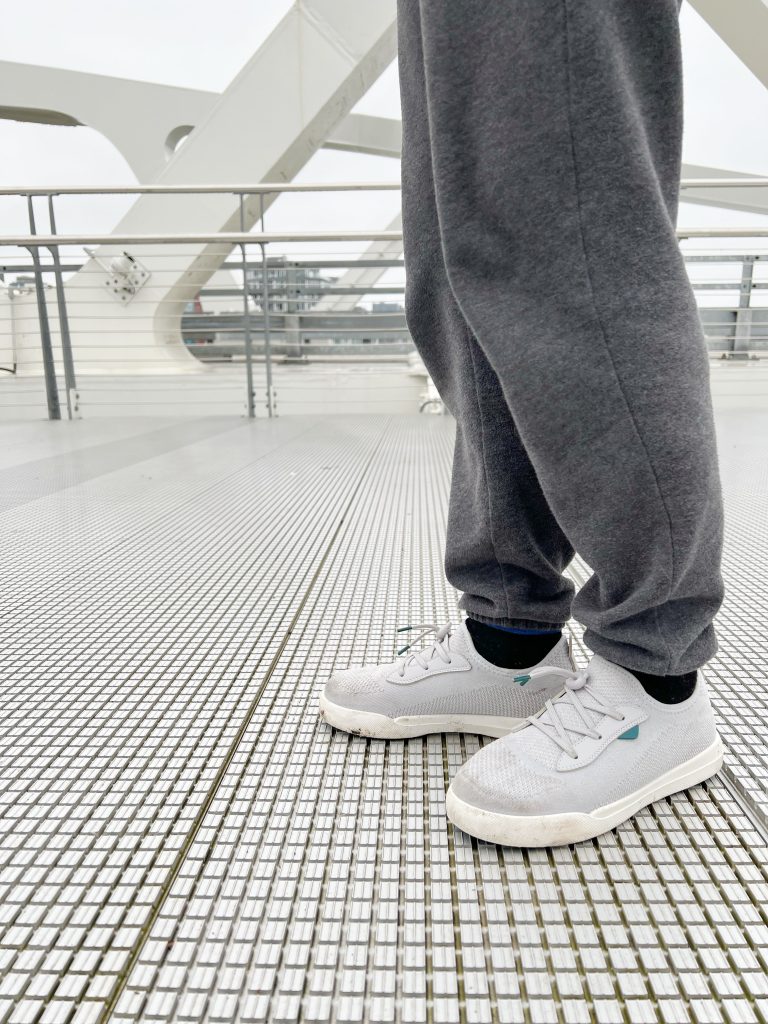 Overall
We are now officially a Vessi family. We all love our shoes. These shoes are perfect for our weather in British Columbia. They can be worn rain or shine or even on snowy days! (we've had a few of these this winter so far).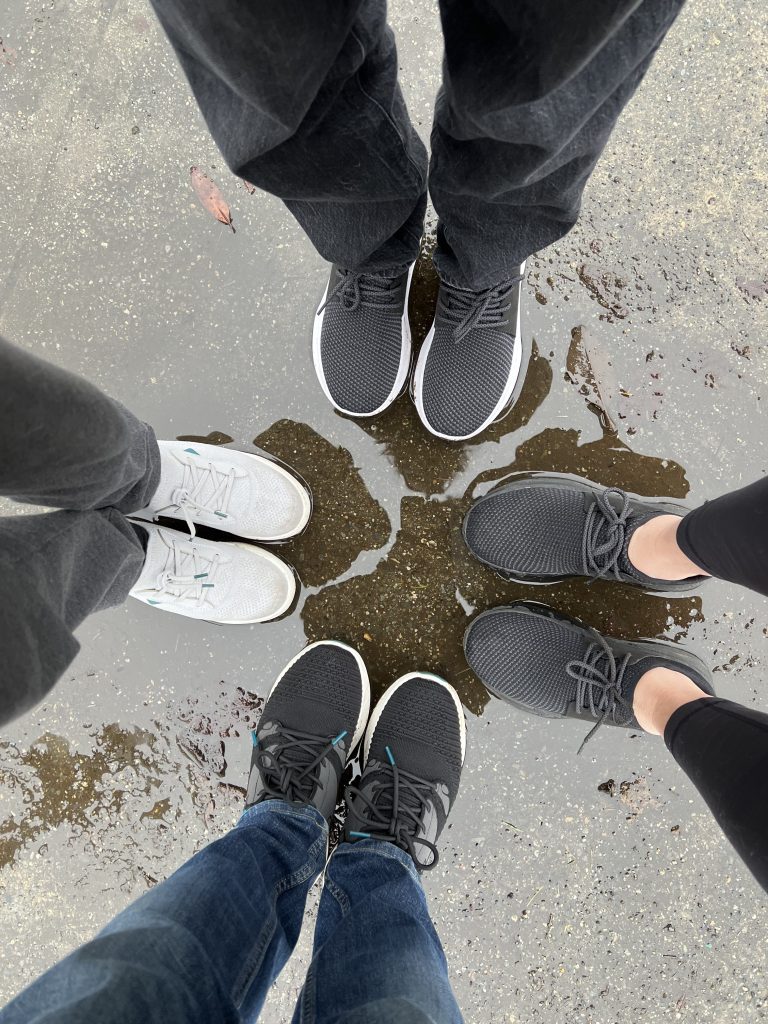 I'm very impressed with the speed that our Vessi shoes arrived after ordering. I also appreciate their easy exchange policy.
I highly recommend you pick up a pair of Vessi waterproof shoes to keep your feet dry this winter.
Vessi shoes can be purchased online at Vessi.com. All orders over $80 ship for free!
Promo Code
Ready to try a great pair of Vessi shoes? Use my promo code: MFSBLOG to save $15 off any regular price Vessi order. 
I'd like to know, which style of Vessi shoes would you most like to get?