Every spring Costco brings out the camping supplies. I have purchased so many quality camping items from Costco over the years. They always seem to have the best gear for the best price.
This year is no exception. In the warehouse right now you'll find tents, sleeping bags, air mattresses and more.
Check out what's in my local (Canadian) store now. Note: These products were available in the warehouse spring of 2019. 

Gear
We purchased our Coleman tent from Costco 2 years ago and have been so pleased with it. This year, they have a new version of the tent and more must-have gear.
Coleman 8 Person Tent (16′ x 7′) – $169.99
Bestway Queen Airbed – $59.99
Cascade Collapsible Lantern (pack of 3) – $19.99
Lightspeed Sleep Pad Flexform self-inflated – $49.99
Coleman Hybrid sleeping bags – $56.99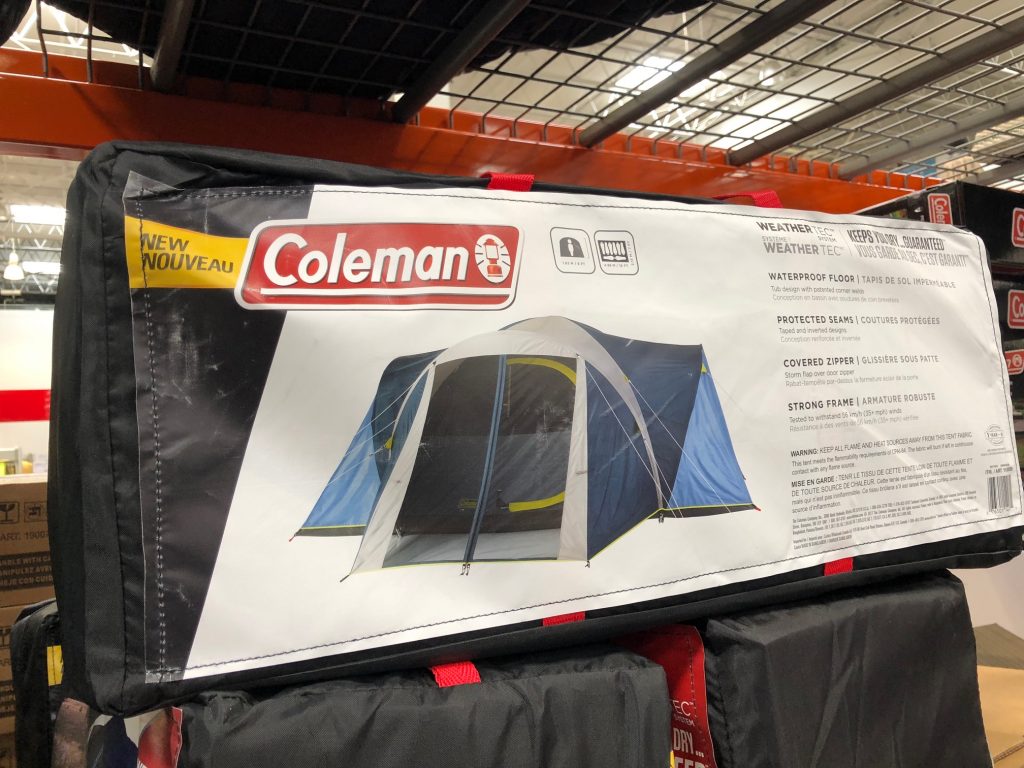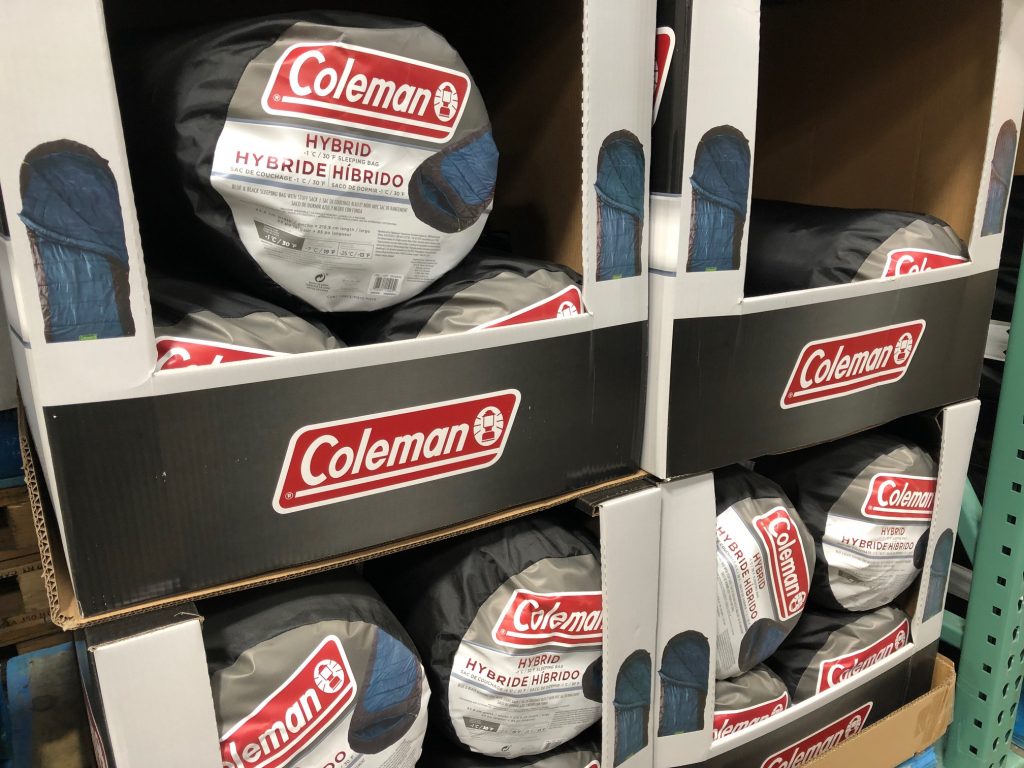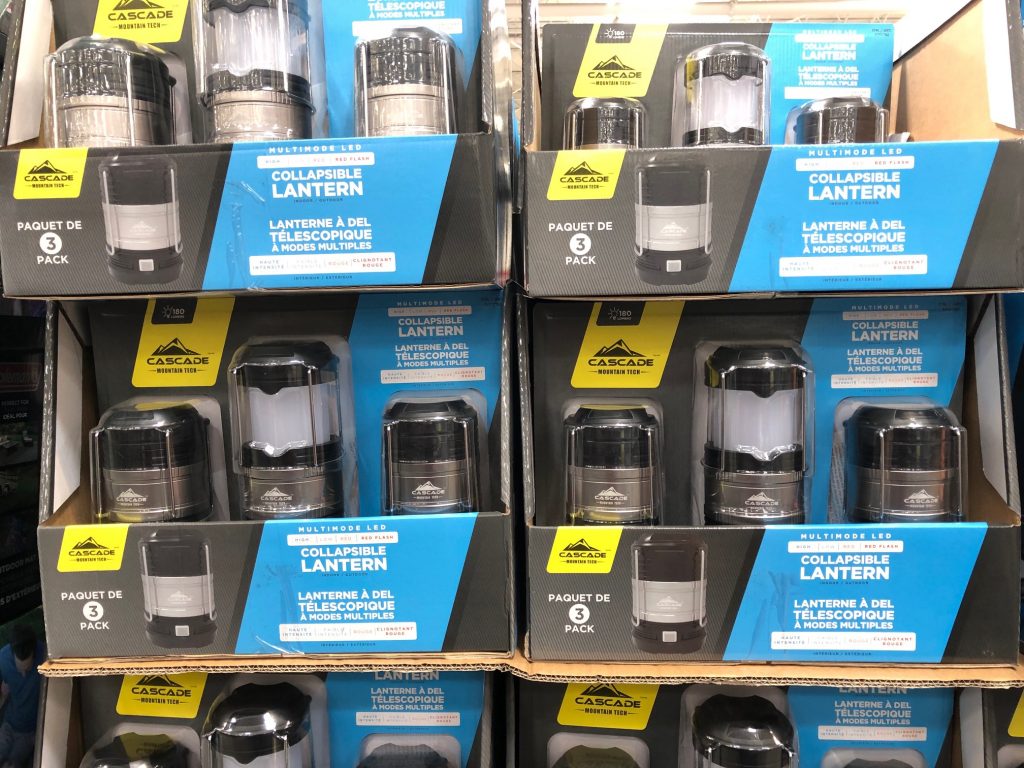 Set Up
Everyone loves an inviting campsite. These are all great items to help you make your outdoor space more inviting.
Coleman Outdoor Mat (8′ x 10′) – $37.99
Quickshelter (UPF 50+) – $49.99
Chillax Double Hammock – $39.99
Kids Double Camp Chair (Barbie or Paw Patrol) – $16.49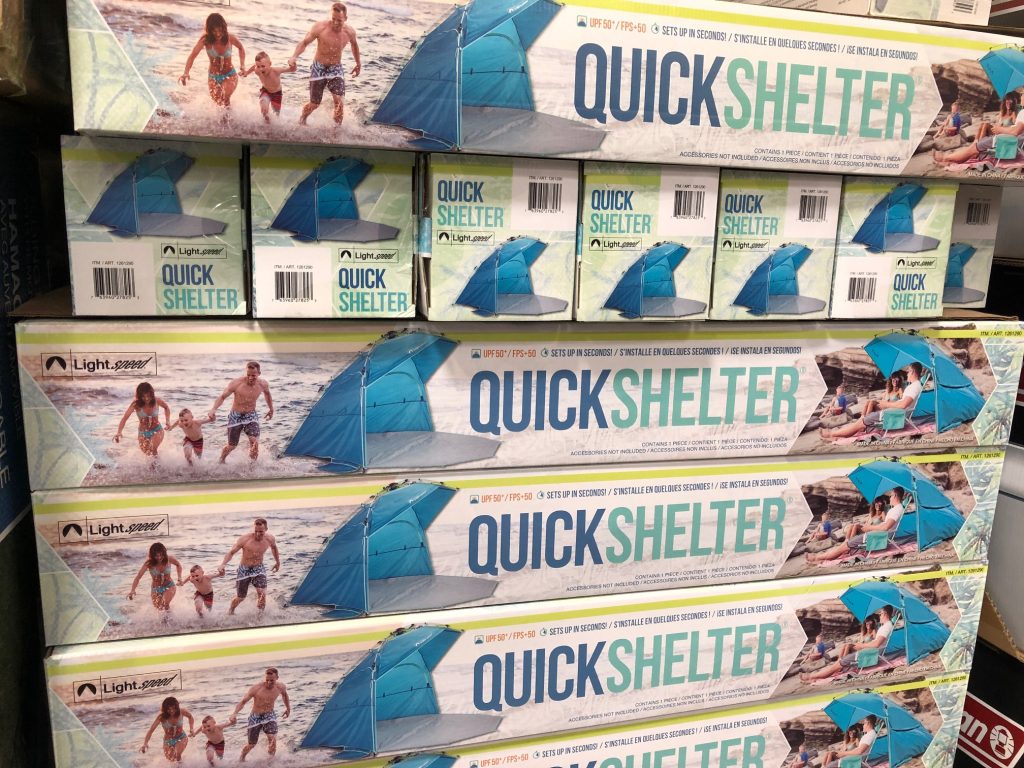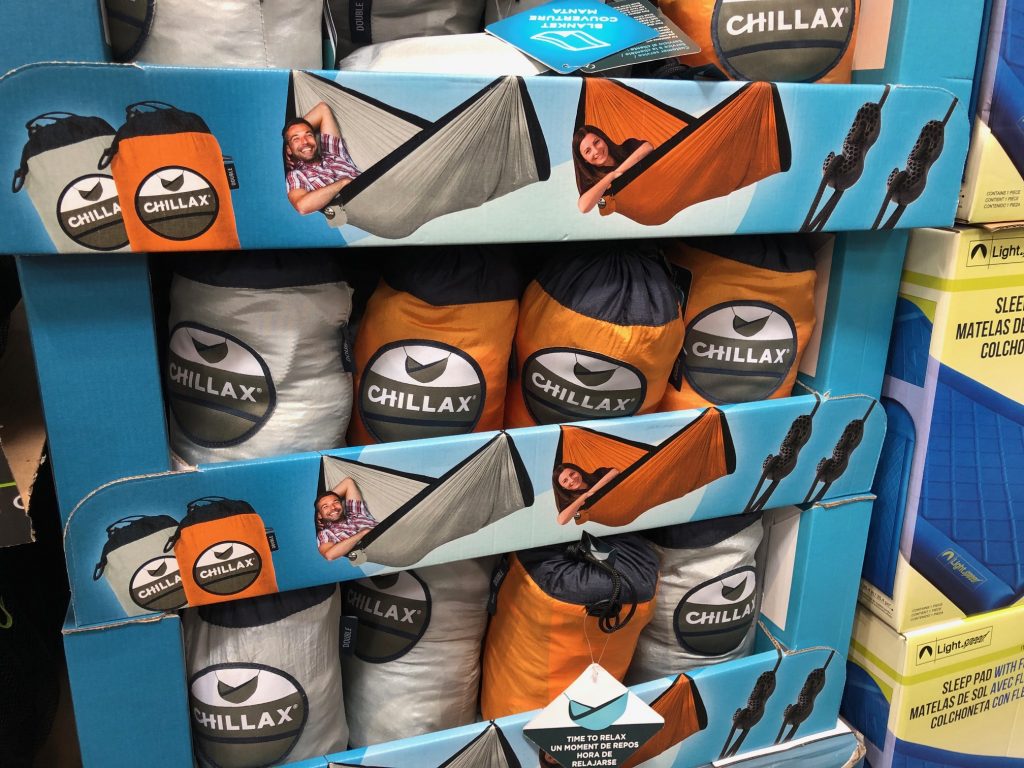 Coolers
Titan Cooler (48 can capacity) – $39.99
Titan Duffle Cooler (40 can capacity) – $27.99
Igloo Maxcold Rolling Cooler (98 can capacity) – $64.99
Igloo Cooler (137 can capacity) – $98.99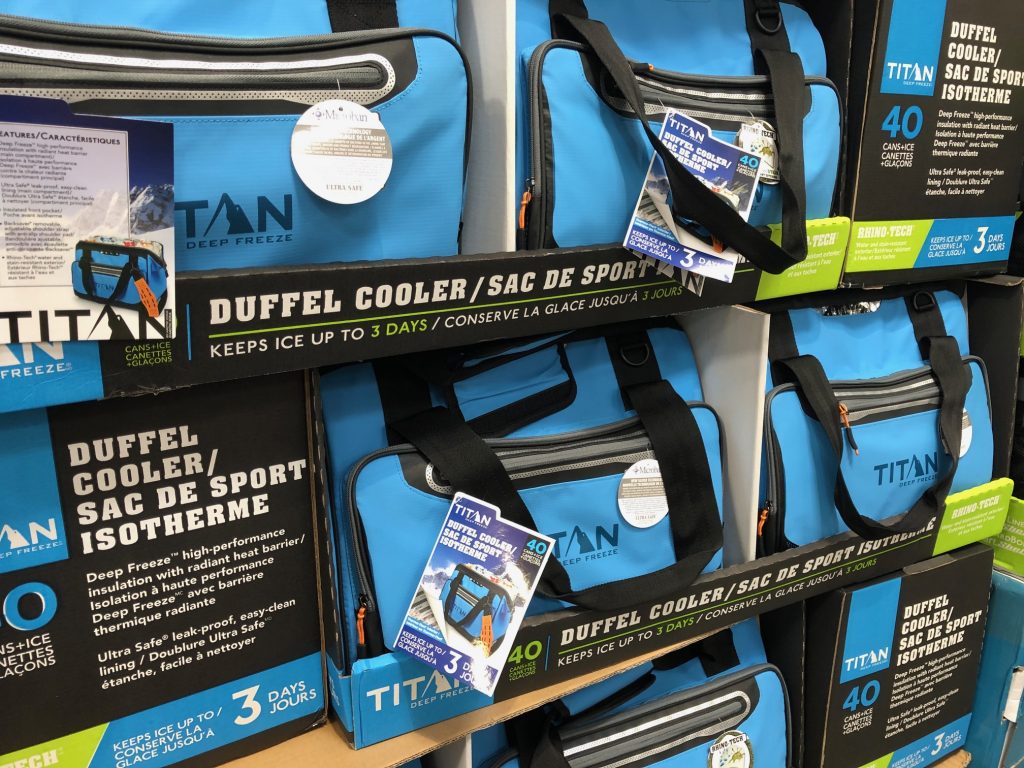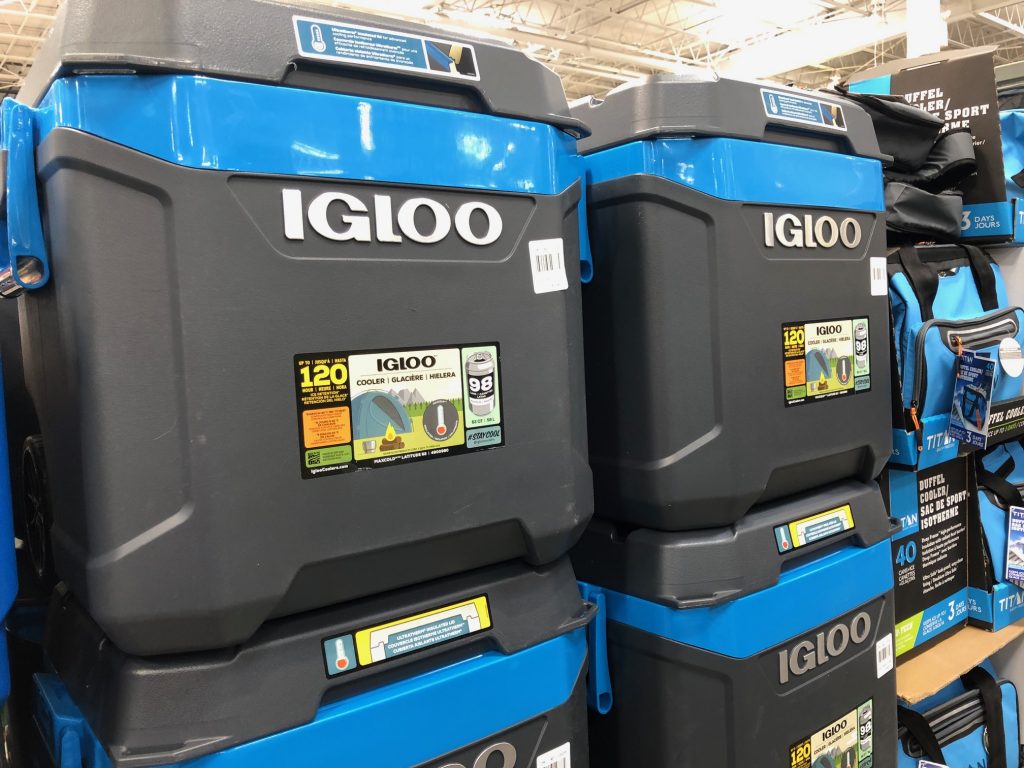 Cooking Necessities
Coleman Propane Fuel Cylinders (4 pack) – $17.89
Napoleon Travel Q Portable Grill – $179.99
Nexgrill Portable Gas Grill (20,000 BTU) – $149.99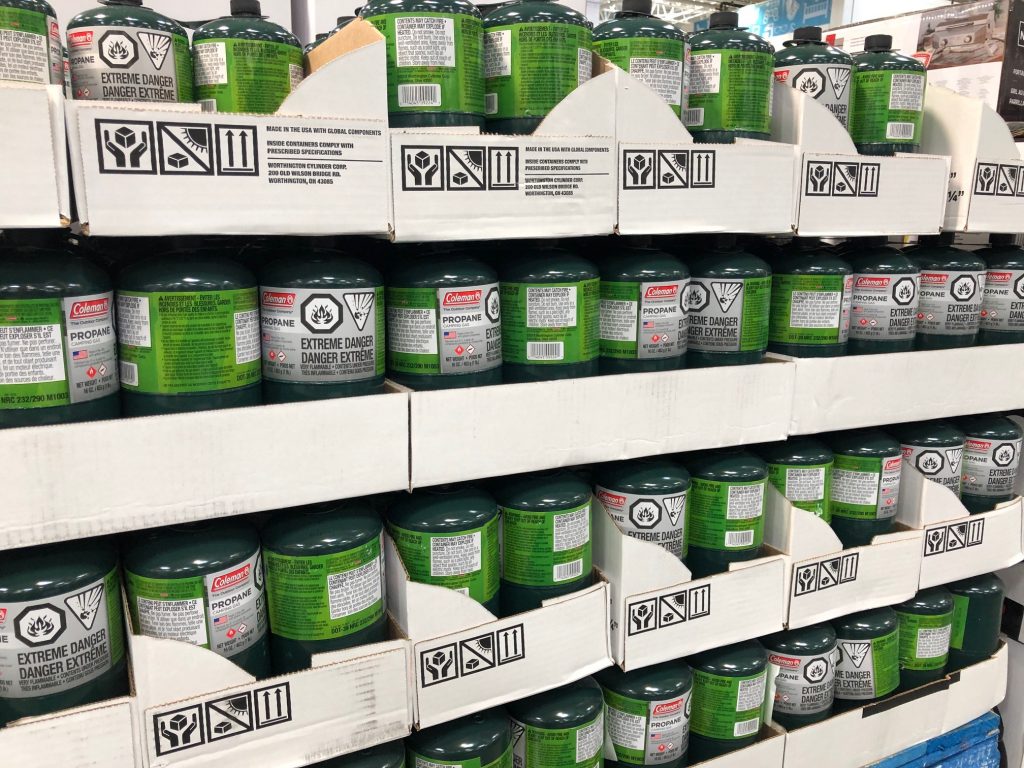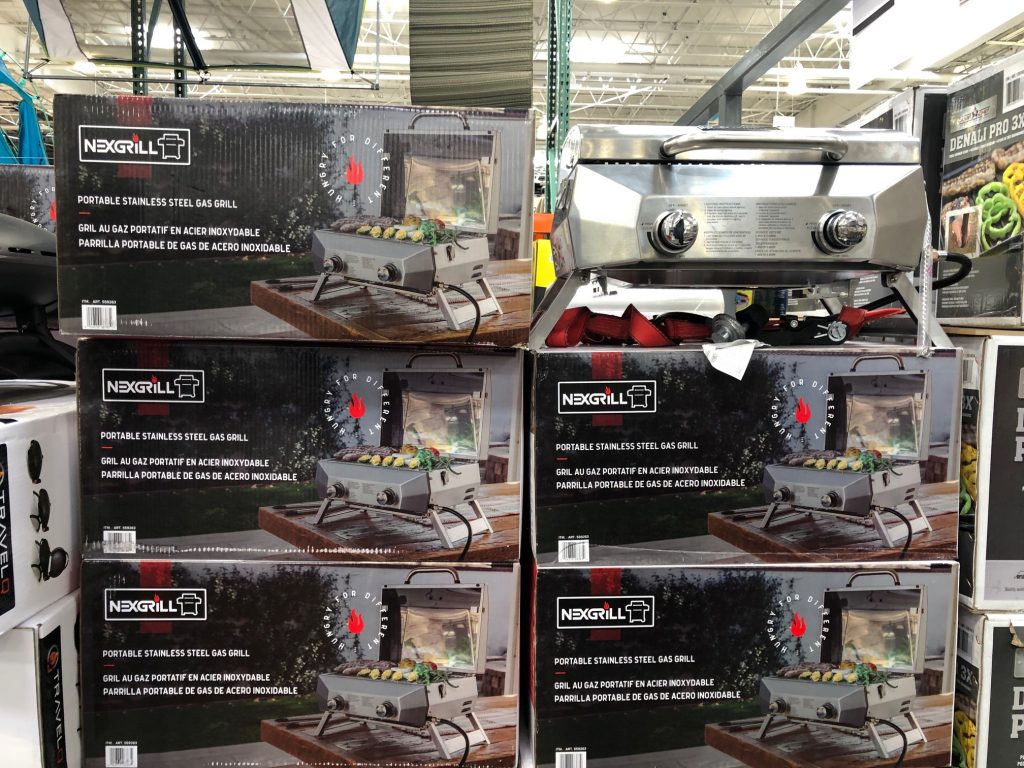 If you're looking to add to your camping gear or just starting to camp, Costco is the place to go to get what you need!
.

COSTCO SHOPPING TIPS
> Once products are gone, they are gone. It's best to purchase camping gear when you see it to avoid disappointment.
> Costco adjust prices within 30 days of purchase. Always keep your receipts with you when shopping in the warehouse.
> Costco will accept returns on any items bought in the warehouse or online (no time limit on most products. 90 day limit on electronics.)
.
.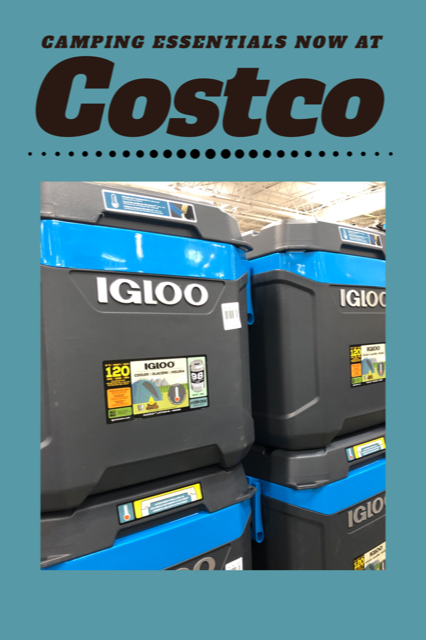 .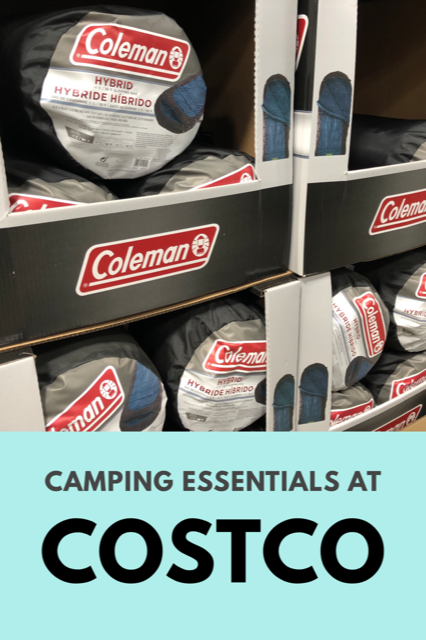 I'd love to know, what camping gear have you purchase at Costco? What did you like about your purchase?