We've been playing so many board games this summer. I've loved sitting down with my kids most days and have them play fun games that aren't on devices!
Disclosure: This is a sponsored post. This post contains affiliate links for your shopping convenience. 
I can confidently say that we now have a family favourite game – Catan Junior!
.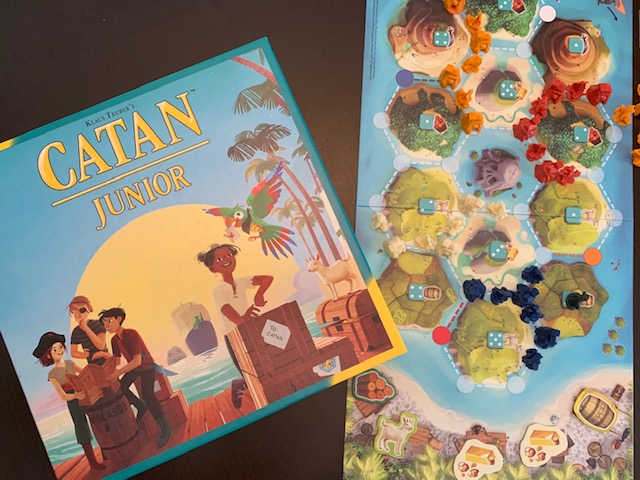 About Catan Junior
Catan Junior is an easy game to learn and set up. In this strategy game, players are pirates. They must build lairs and use ships to take over islands on the Catan map. The goal of the game is to place all your seven lairs on the map.
.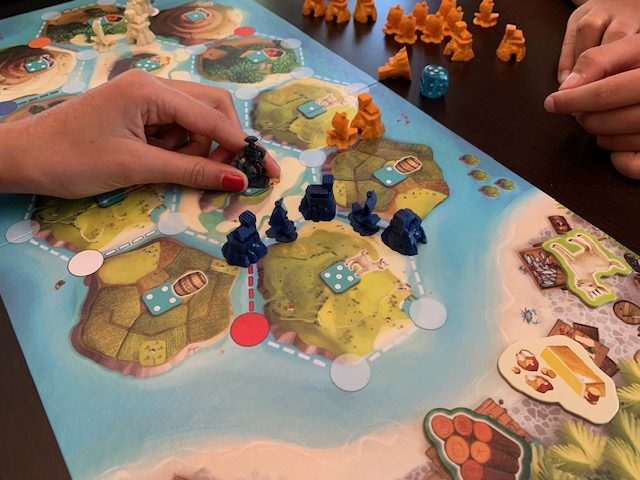 To obtain ships and lairs, players must trade goods that they earn throughout the game. Catan Junior also has wild cards you can trade for and a ghost pirate that blocks other players and gives bonuses to the player who gets to move it.
.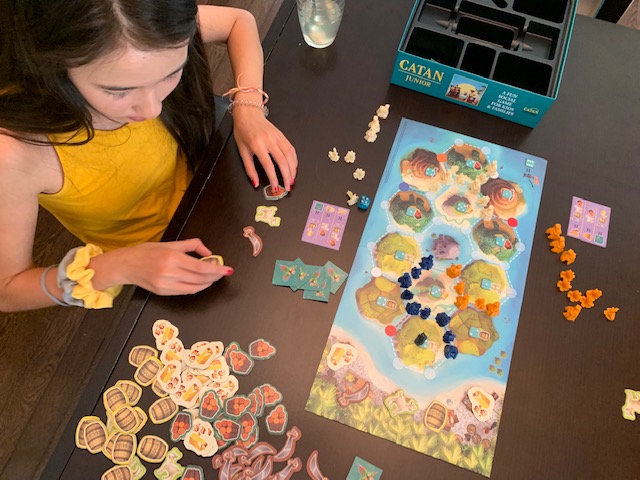 Overall
My family loved this game from the first time we played it.
We all have our own strategies. The game can get very intense when players are almost done placing their lairs on the game board.
Catan Junior is recommended for ages 6 and up. It's fast-paced, original and lots of fun.
I highly recommend this game as a gift or for your next family game night. You can purchase Catan Junior in stores and online.
More Asmodee Games
There are many Asmodee games to choose from that my family can't wait to try.
These include:
Ghost Blitz – A fast-paced shape and colour recognition game for kids 8 and up.

Azul

– Compete as artisans decorating the walls of the Royal Palace of Evora.
.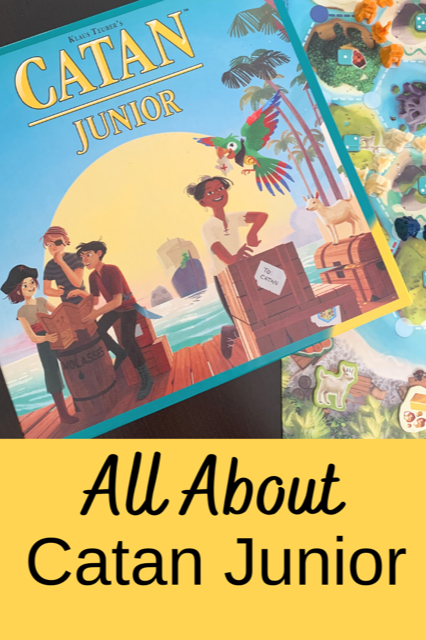 I'd love to know, what is your current favourite family game?