My family recently returned from the trip of a lifetime to Costa Rica. We had dreamed about going to Costa Rica for many years now. We are so grateful that it finally happened.
On our trip, we visited the southern Pacific coast of the country. We checked out new beaches on a daily basis and swam in many waterfalls. We loved the wildlife, the temperature, and the easy-going lifestyle.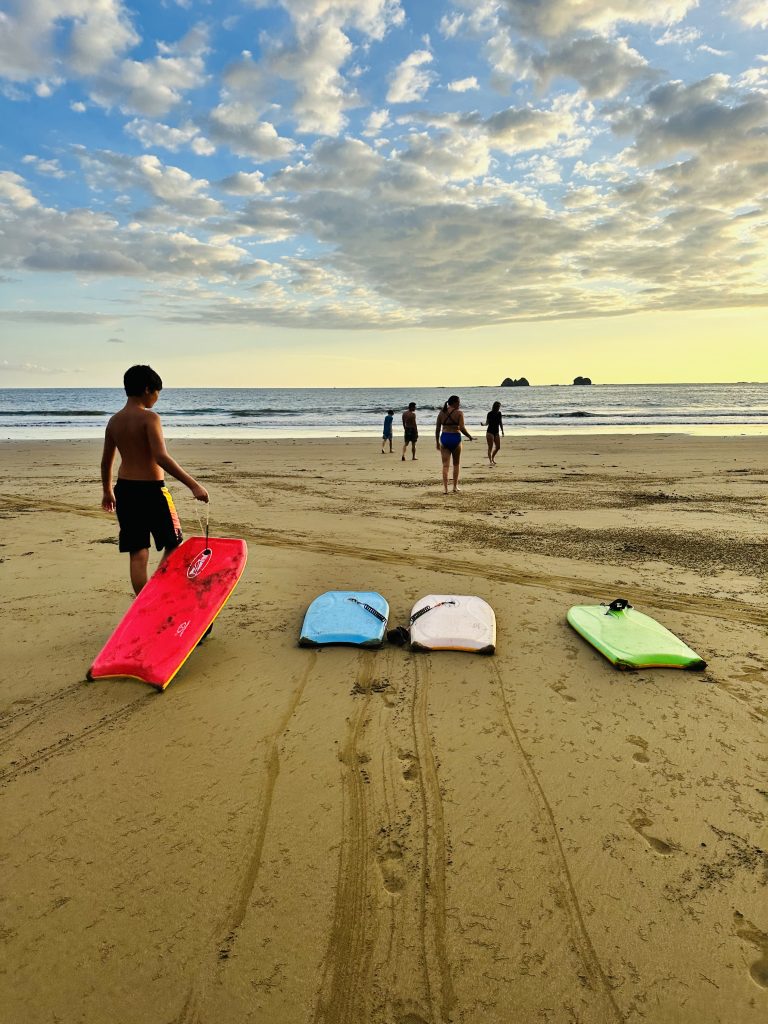 Planning a trip to Costa Rica can be challenging. There are many pieces that have to come together to create the best possible trip.
Finding the right plane ticket
There are two major airports in Costa Rica: Liberia and San Jose. My family flew into San Jose.
To find the best flight prices for this trip, I started with Google flights, inputted my dates, and checked out their best price calendar. Once I found flights that worked well I went directly to the carrier's website to book my tickets.
TIP: Make sure you bring proof of your return ticket with you. Customs agents will often ask to see your return ticket when you arrive.
What to Pack
Check what the weather will be like when you plan on visiting. We were told that it rains non-stop during the rainy season so you'll need rain jackets, waterproof shoes, and more.
If you're going during the dry season, I recommend packing sunscreen (it's very pricey there), bug spray and water shoes for when you explore waterfalls.
Renting a Car
I highly recommend renting a car with a Costa Rican company, not through a third party.
Costa Rica has mandatory car rental insurance that must be added to all rental vehicles. Some companies don't disclose this until you show up to pick up the car. We rented our car with Vamos. There were no hidden fees and the entire experience was very pleasant.
Driving in Costa Rica
Waze is the app to use in Costa Rica. There are not many street signs in the country so pins work best to find where you're going.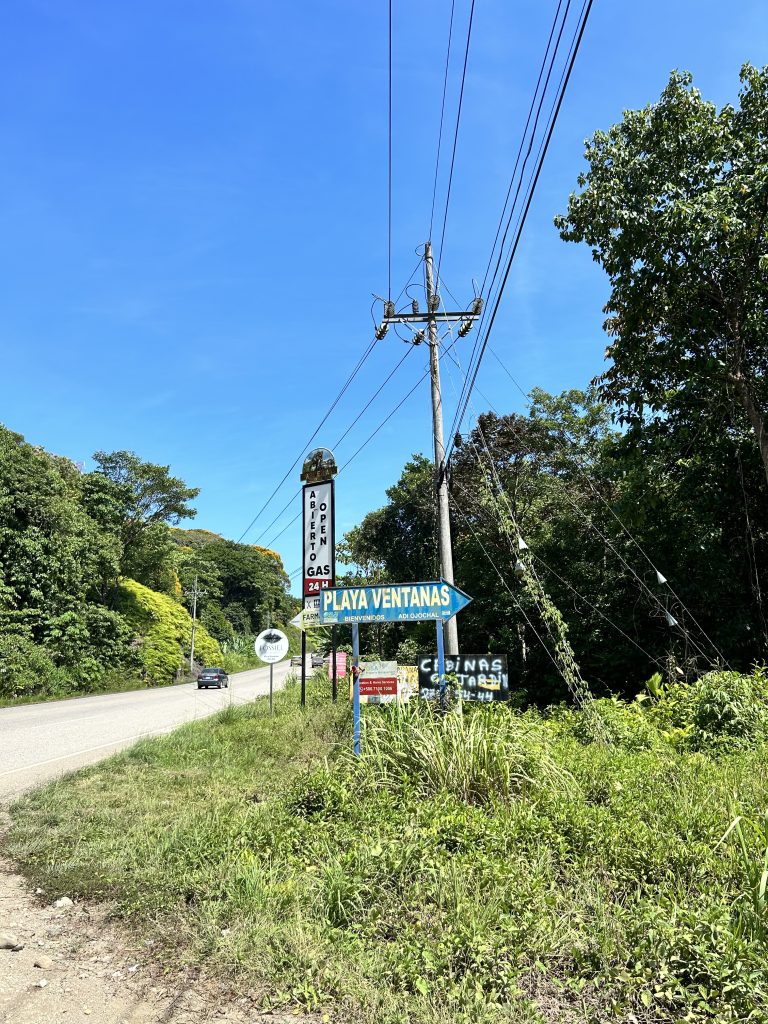 Costa Rica has many toll roads and dirt roads. Renting a 4×4 is always a good idea if you are going to drive off the beaten path. Be prepared for the tolls with small bills or change.
SIM cards
It's a good idea to purchase a SIM card for your cell phone when in Costa Rica. Wifi is readily available but if you think you will need driving directions, a SIM card is the way to go.
You can purchase a SIM card from ICE stores throughout the country. The SIM card we purchased cost us $25 CAD and we still had gigs left when we left the country.
Food
We had many great meals and some not-so-great meals during our trip. It's good to ask locals what they recommend and do your research.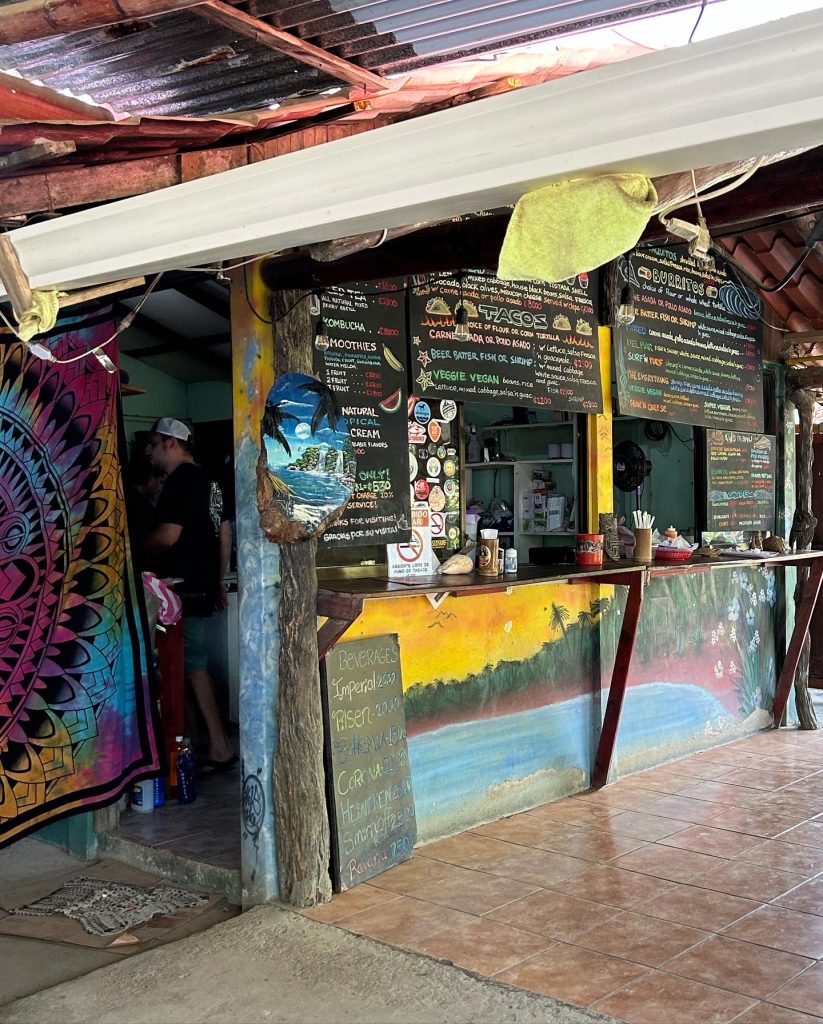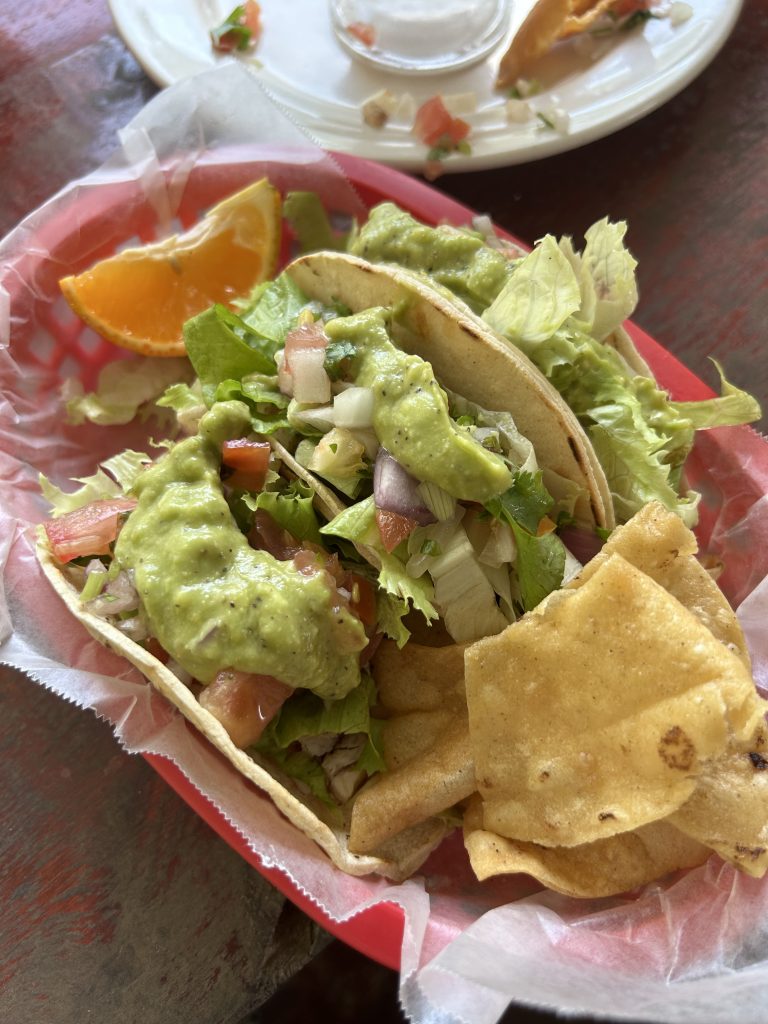 You'll find many Sodas (small family-run restaurants), some mid-range restaurants, and some more expensive restaurants in all areas.
Restaurants have prices in US dollars or CR Colones. We always asked to be charged in Colones as we are Canadian and didn't want to extra exchange rate.
Beaches
Costa Rica has some incredible, untouched beaches. Some of the beaches we went to on the south pacific coast had no other people. Busy beaches had many 30-50 people. This was very refreshing and so enjoyable.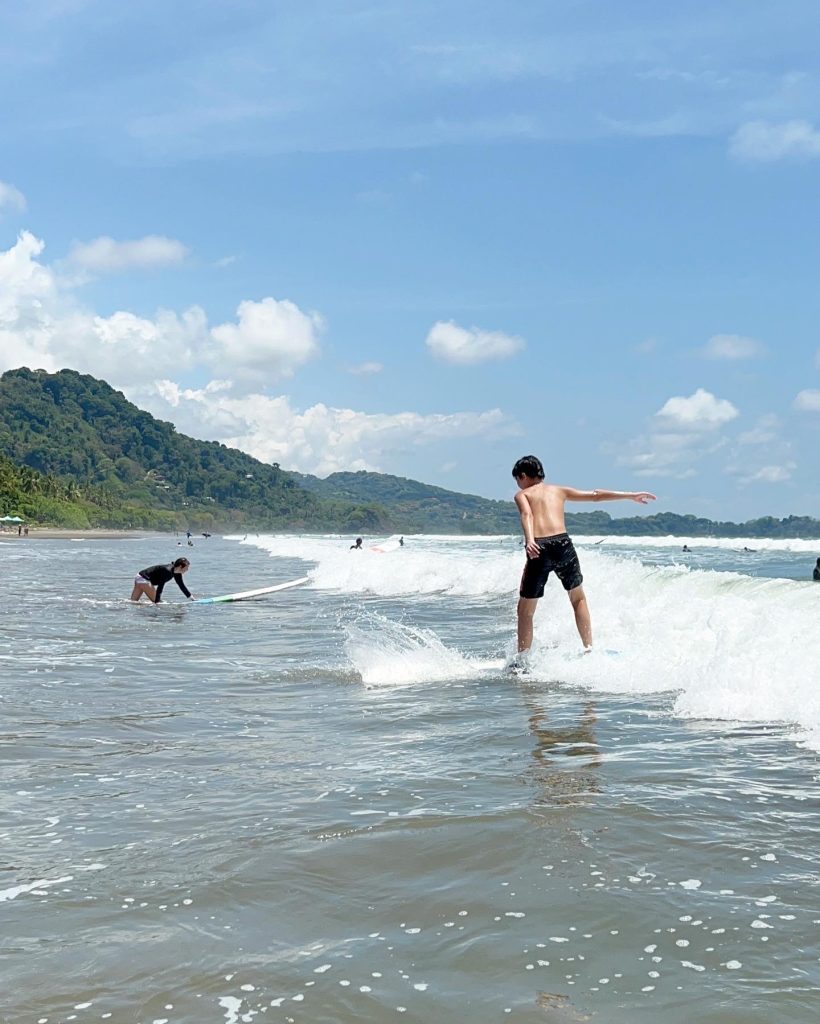 We visited some beaches in the National parks, these beaches had an entry fee. You can purchase your park pass on the SINAC website. Other beaches had small parking fees. It's best to always have small bills or change to pay for these costs.
Safety
Theft is a problem in Costa Rica. Tourists have to always be aware of this and should never leave valuables in cars or unattended at the beach.
When we spent time at the beach, we always had an adult stay with our things.
At our Airbnb, we used the safe for our important documents and tablets.
Tours and More
There are so many activities and tours you can take in Costa Rica. Many of the National Parks recommend hiring a guide. Guides will have a scope and will spot so many different kinds of wildlife.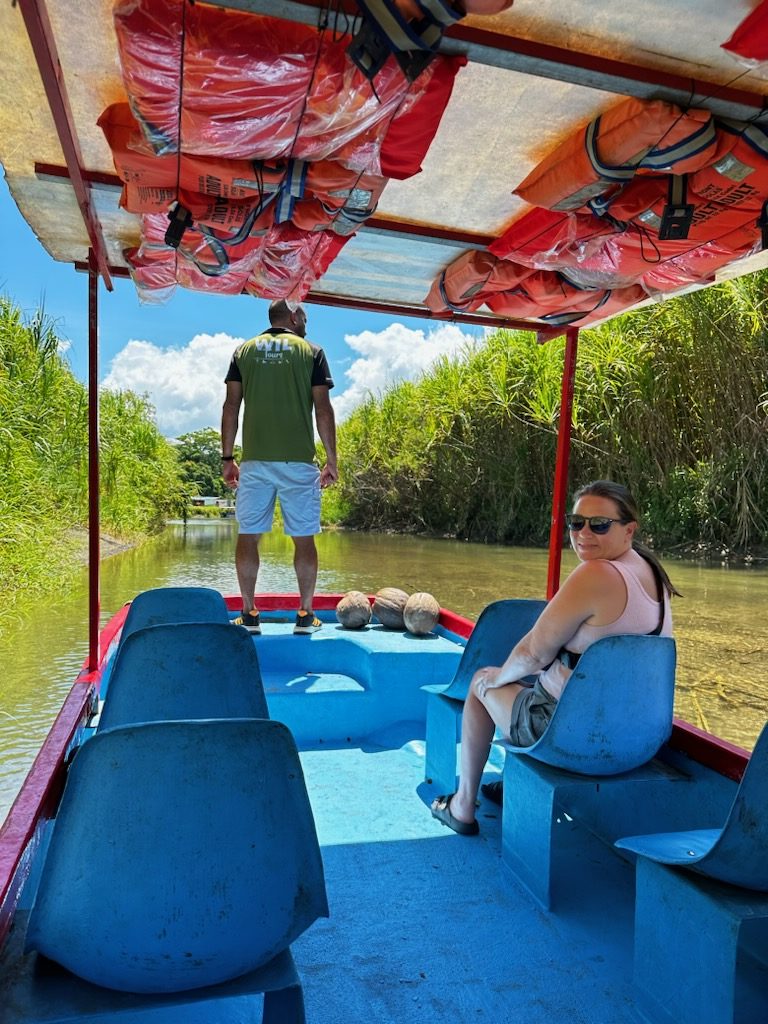 Costa Rica also has many canopy tours, zip-lining, waterfall tours, and more. It's good to do your research in advance to find what tours would be best for you and your family.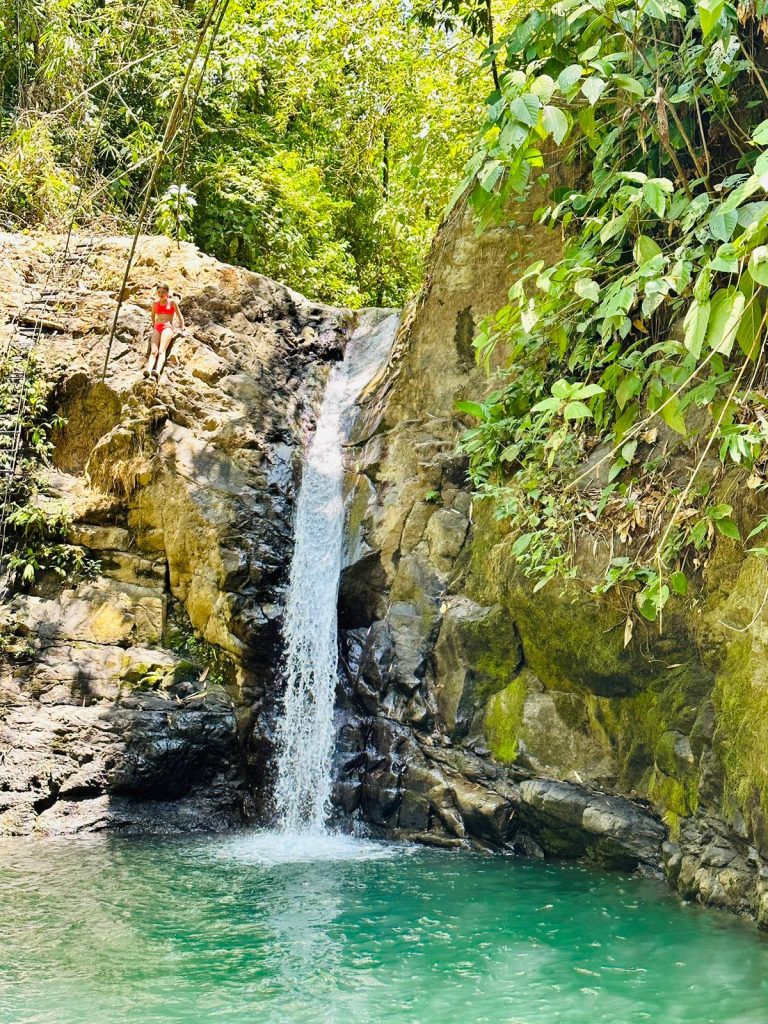 We only did one tour as a family during our trip. We had a car and were able to get to beaches, waterfalls, and national parks with our transportation. We found the cost of tours to be very similar to tours in Canada or the US.
Overall
Costa Rica was an incredible place to visit. We loved our trip so much. It was like nowhere else we ever visited.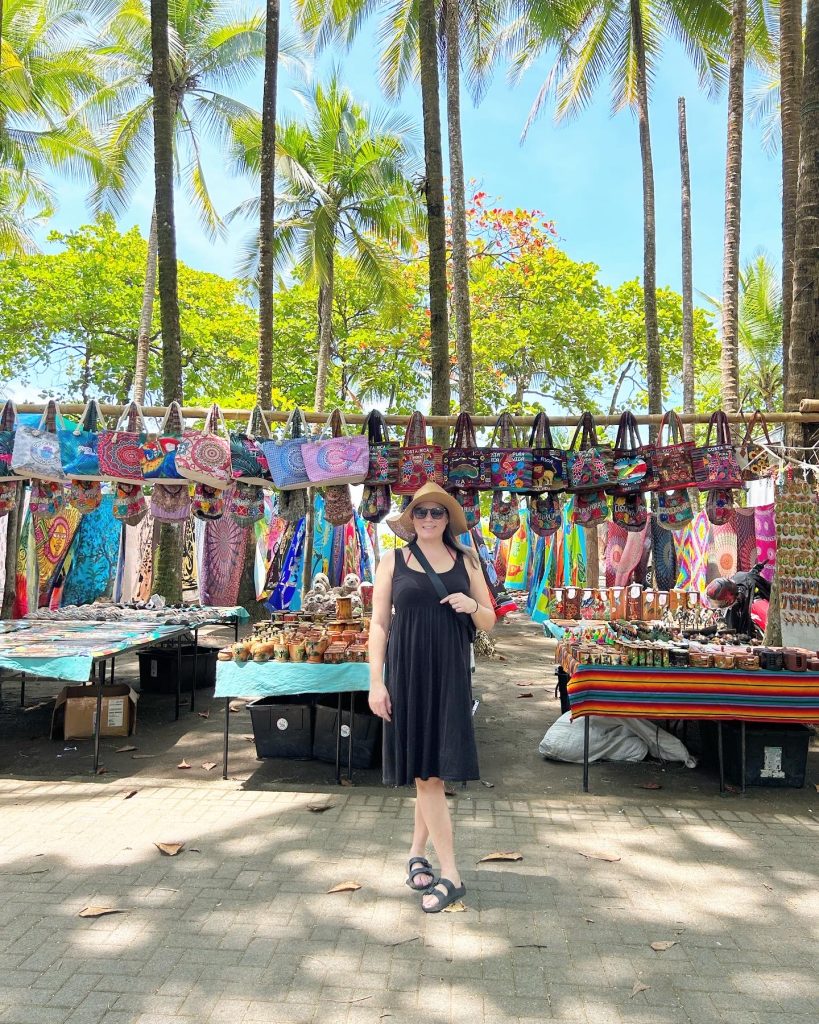 We loved going off the beaten track and learning about the culture and more.
We will absolutely be returning to Costa Rica.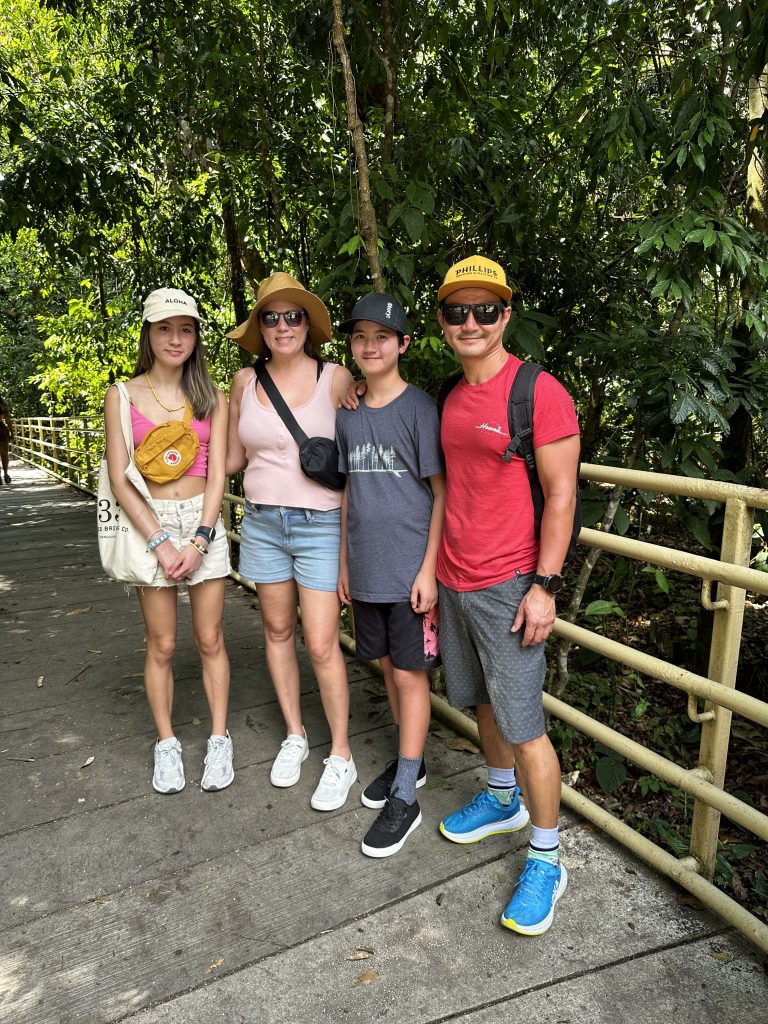 Check out my Instagram account for more photos of our trip and highlights of our 2 weeks in Costa Rica. 
https://www.instagram.com/mfsblog/
Tell me, have you visited Costa Rica? What did you love most about the country?