Every now and then, you see a performance that fully surprises you, inspires you and leaves you breathless. For me, that performance was LUZIA by Cirque du Soleil.
Disclosure: This was a gifted experience. All thoughts and opinions are always my own.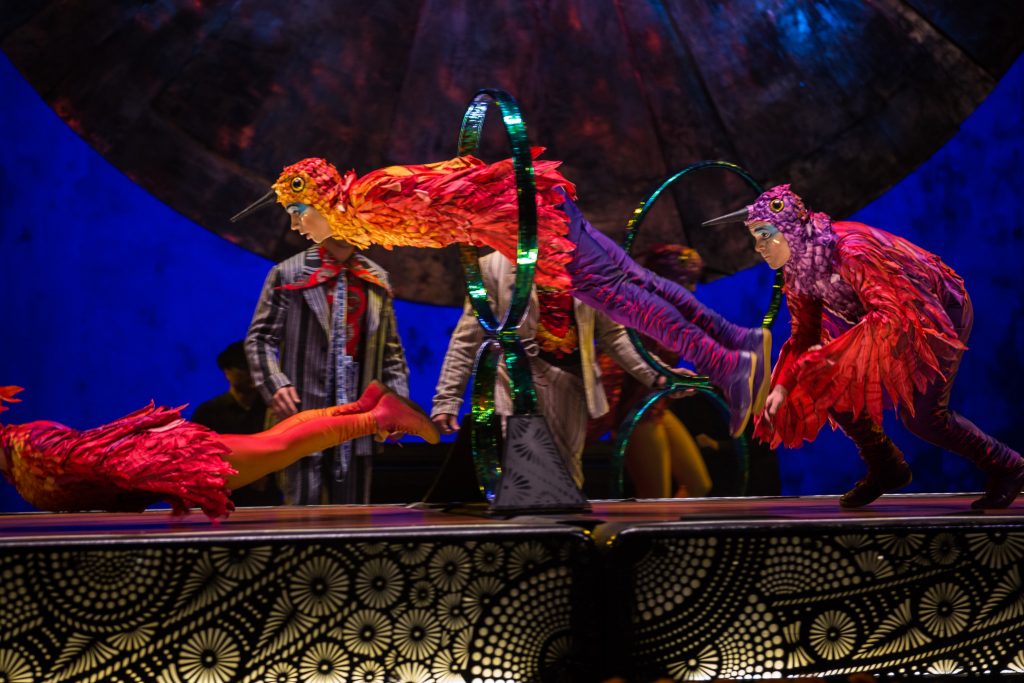 LUZIA is the latest Cirque du Soleil show currently under the Big Top at Concorde Pacific Place in Vancouver. 
This new Cirque show is set in Mexico, has colourful costumes, lovely music and some of the most impressive tricks and acts I have ever seen at a Cirque du Soleil performance.
From the moment you sit down, you feel that LUZIA will be special.
Some of our favourite moments of LUZIA included:
> The LUZIA clown entertaining and making the audience laugh throughout the entire show
> Acrobats jumping through hoops while being launched off giant treadmills
> Two football freestylers doing impressive tricks with their soccer balls
> An acrobat balancing and posing on extremely high canes 
> The large steel horse and bugs that paraded on stage
Rain Showers
The most impressive part of LUZIA for me was the rain that fell on stage throughout the show. The rain feature is a first for a touring Cirque du Soleil show.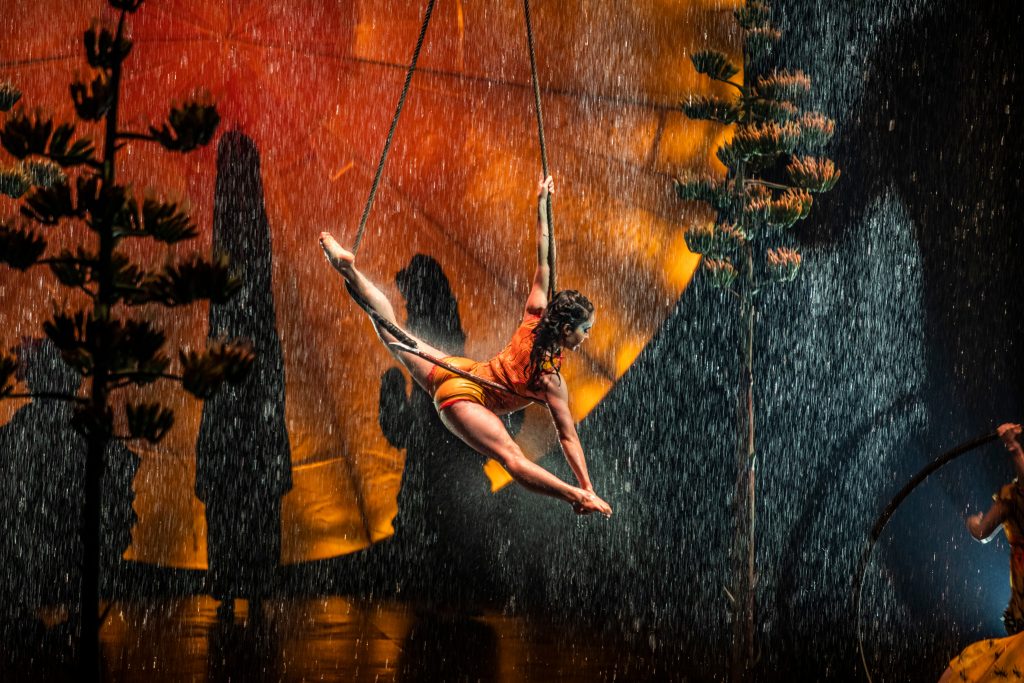 It was incredible to see acrobats perform through the rain.
This included Cyr Wheel artists spinning under the rain, aerialist suspended from a Trapeze twirling through pouring showers, and the LUZIA clown trying desperately to fill his water bottle.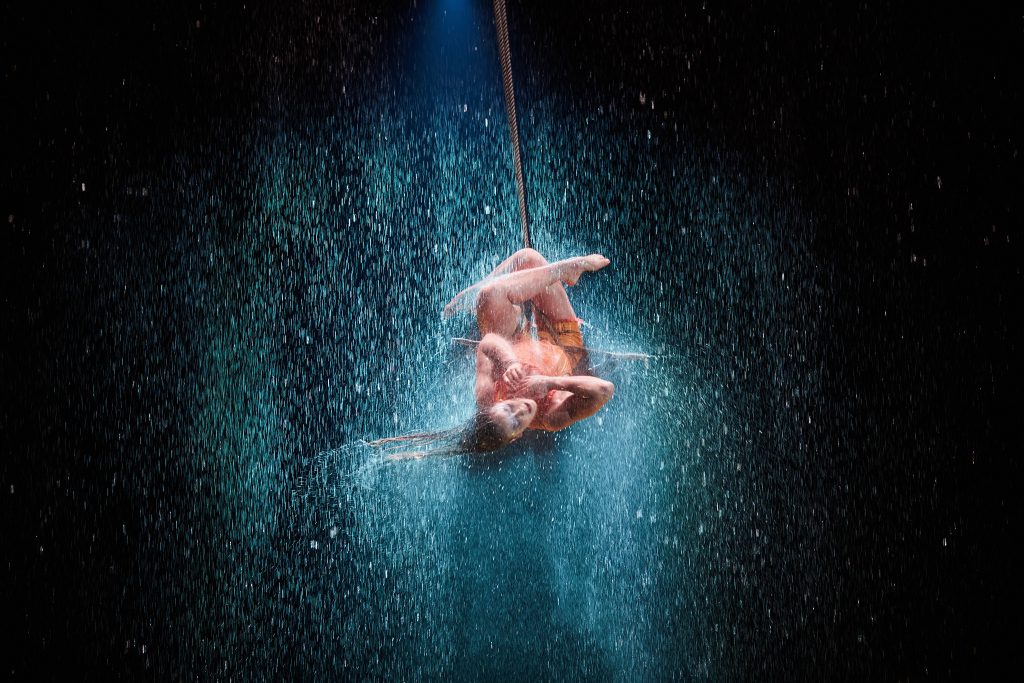 But the most spectacular effect was when shapes appeared in the rain showers.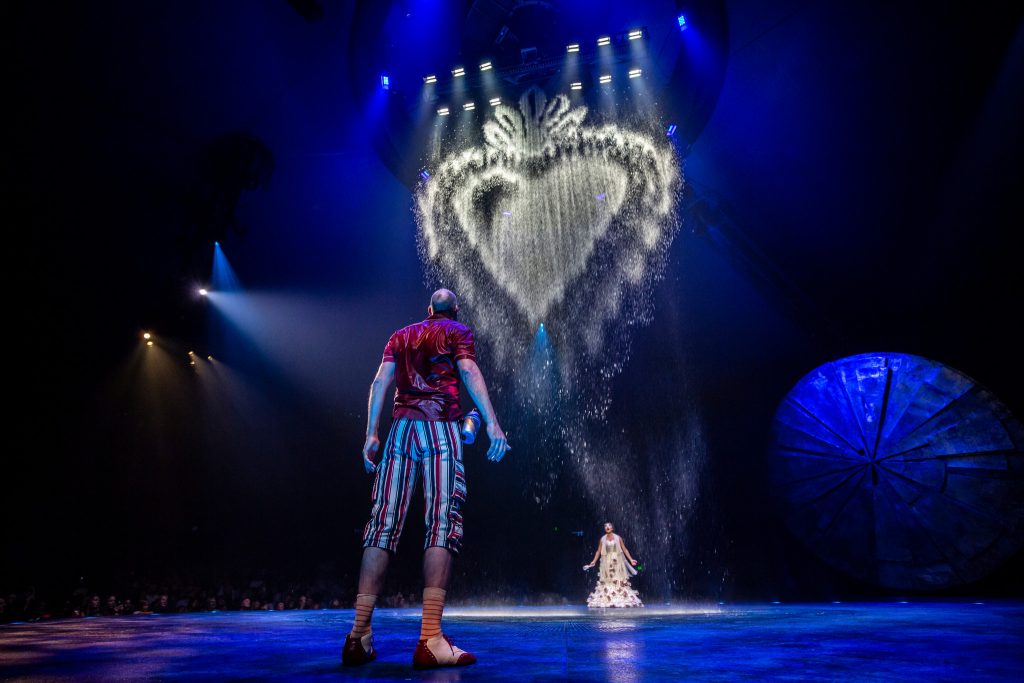 I am so happy that my husband and I decided to take our children to see LUZIA. It was one of the best performances we have ever seen and it was so special to share it with our children.
My kids were moved by the music and extremely impressed with the acrobatics. They enjoyed it so much, they asked to return again the next day!
See LUZIA Now
LUZIA by Cirque du Soleil is in Vancouver until December 29, 2019. It is a magical show and good for all ages.
LUZIA has matinee performances on most days and special rates for child tickets.
I highly recommend going to experience LUZIA under the Big Top in Vancouver. It is an experience that is not to be missed.
To learn more about Cirque du Soleil check out:
.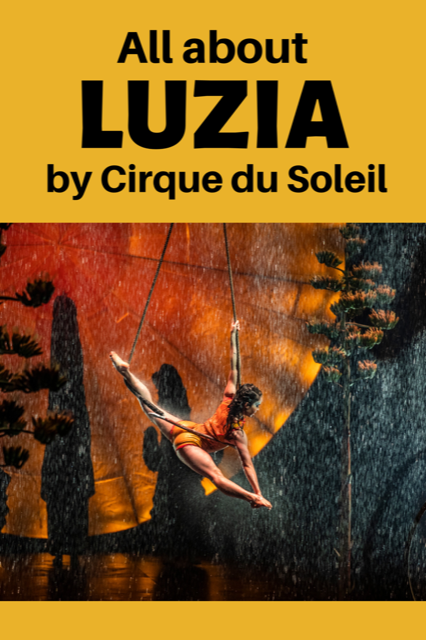 I'd love to know, have you experienced a Cirque du Soleil performance? If so, which one?