2020 is the summer of local travel.
Unlike past summers, my family is staying close to home and planning many local trips in British Columbia. It's a great summer to explore our backyard and see what our province has to offer.
We started our summer travel adventures with a stay at Fossil Beach Farm on Hornby Island.
About Fossil Beach Farm
Fossil Beach Farm is a working farm. At the farm, they grow fruit and raise cattle. Fossil Beach Farm also makes cider on-site. The cidery is open to the public on select days and times for cider tasting and more.
Fossil Beach Farm is situated on the ocean and currently has a set-up for 7 beautiful glamping tents.
Glamping at Fossil Beach Farm
The most exciting part about Fossil Beach Farm is the glamping. The farm has 7 well-appointed tents. Every tent has comfortable queen beds, solar lighting, outdoor seating, and a fire pit with enough propane for your stay.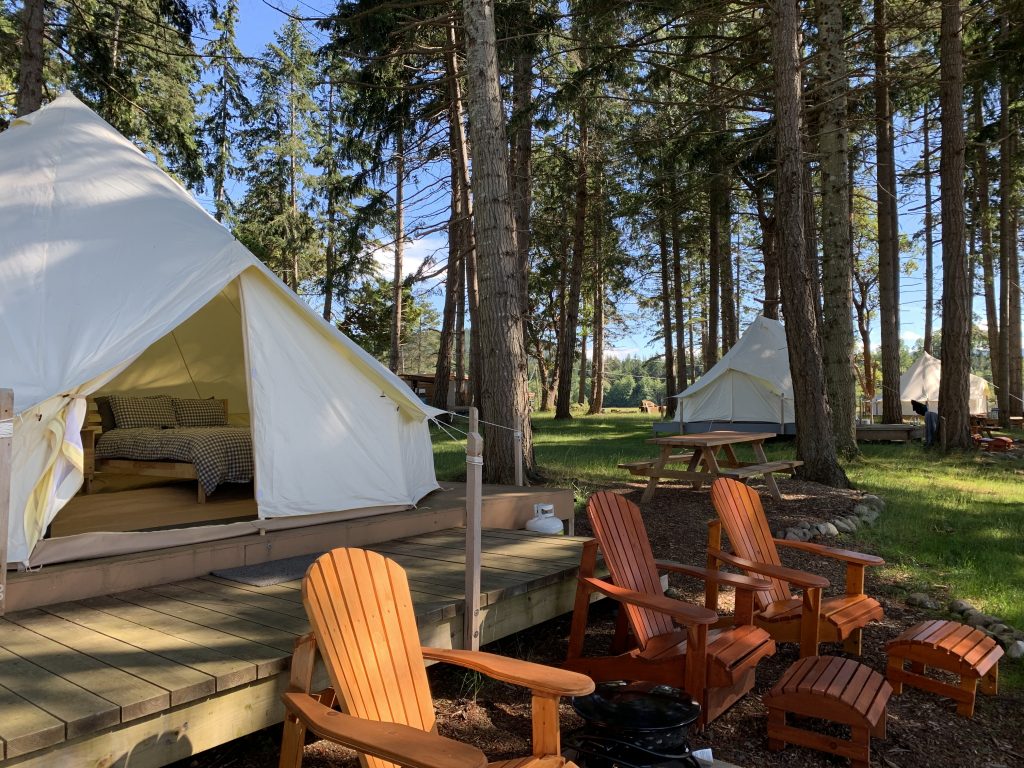 There are a few different sizes of tents. Our favourite is the Flora tent. This tent has two queen beds, a dresser, and chairs. It's the perfect tent for a family of 4.
What to Expect at Fossil Beach Farm
We loved our glamping experience from the moment we arrived at the farm.
We were immediately impressed by how large the property is and how all tents have an unobstructed ocean view. The farm is far from the main road and very quiet.
The kids were so excited to drive up to our tent. Every tent has parking directly behind it. When you arrive at check-in time you simply proceed to your tent and start enjoying your vacation.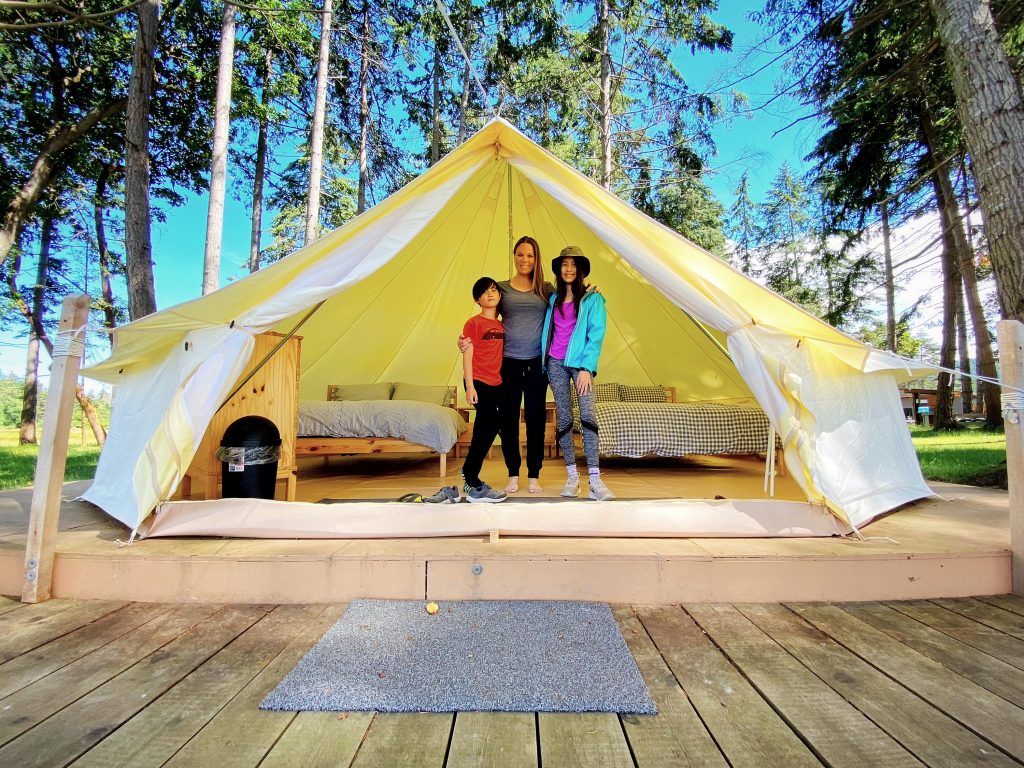 I was very impressed with how spacious the Flora tent was. The two queen beds were extremely comfortable. The bedding was soft and the pillows were great. It was such a treat to go "camping" without having to set up a tent.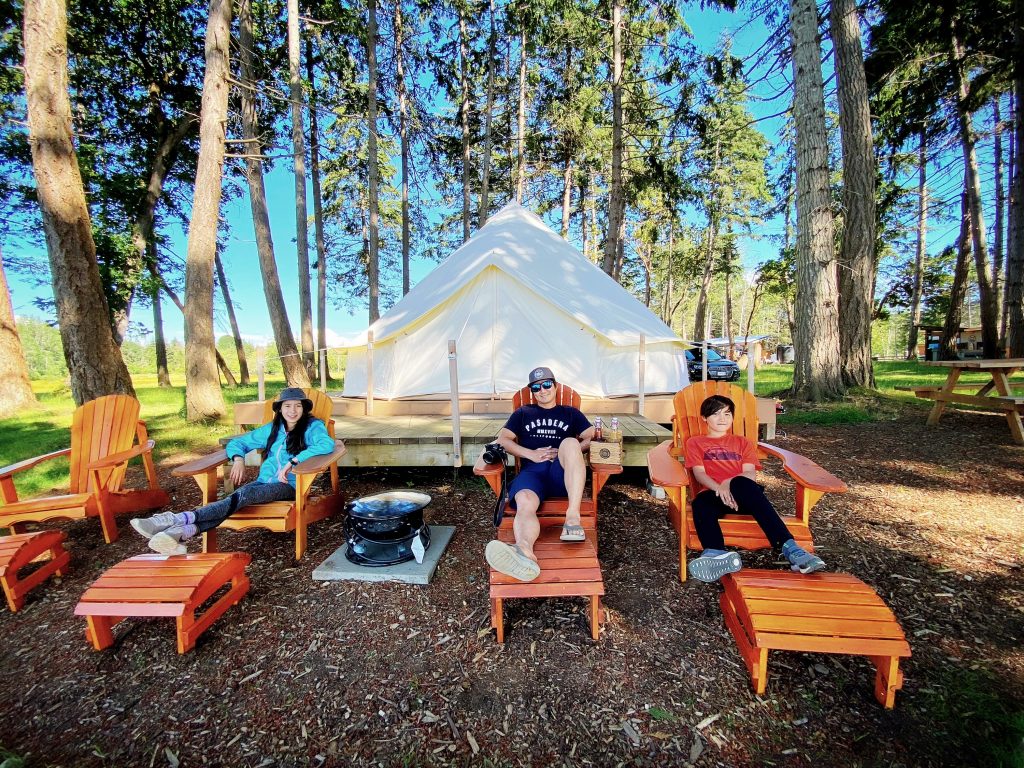 I was impressed by how warm we were at night. The canvas tents provide great insulation. If you feel too warm, there are several zippered windows you can open in the tent.
When glamping at Fossil Beach Farm, guests have access to an incredible outdoor kitchen with a refrigerator, BBQs, a stovetop, and pizza oven. There is ample seating at the outdoor kitchen and on the property.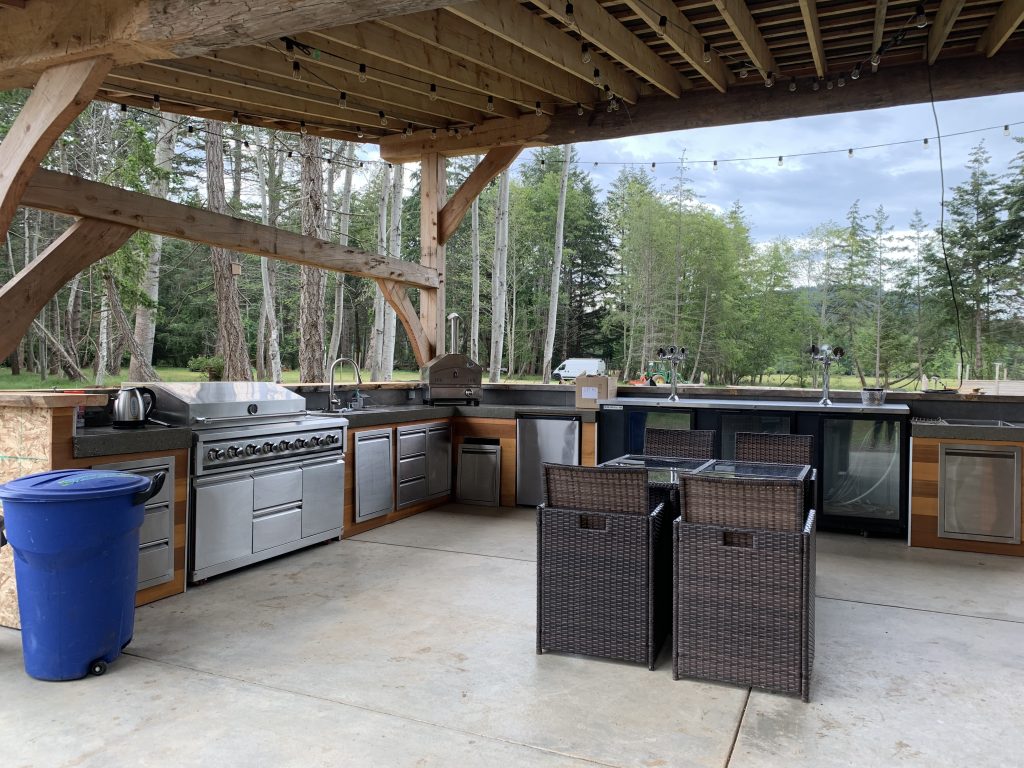 There is also a very modern and clean bathroom facility with showers and flush toilets.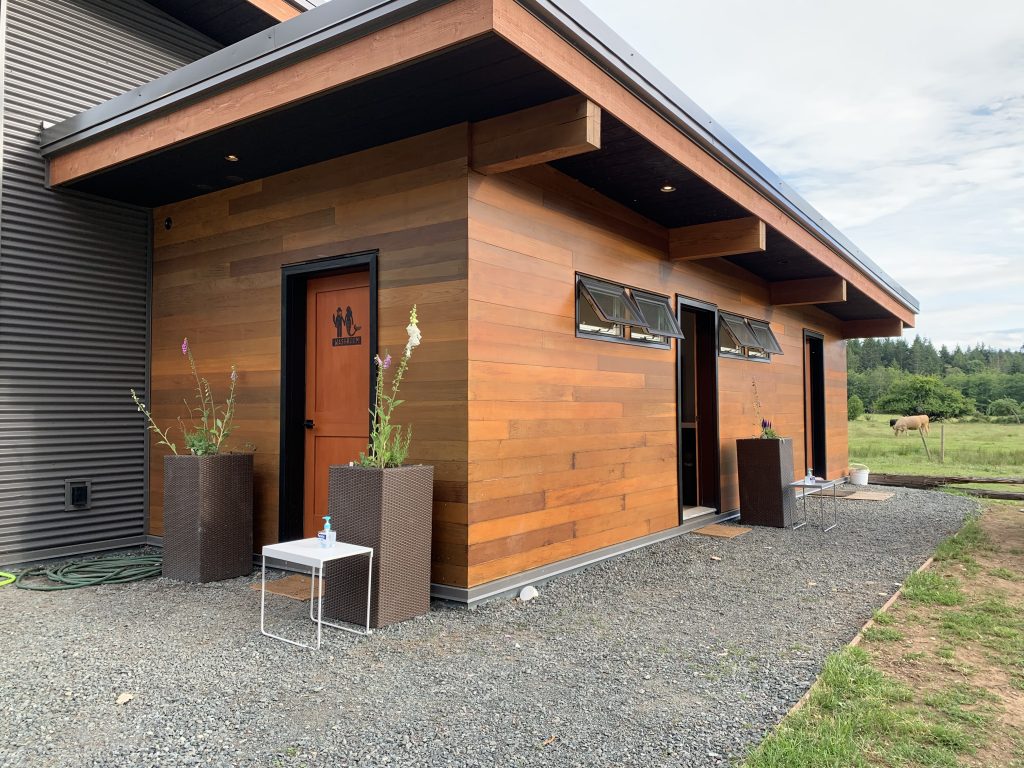 My kids loved the hammocks and swings set up throughout the property. We also love having access to stand up paddleboards.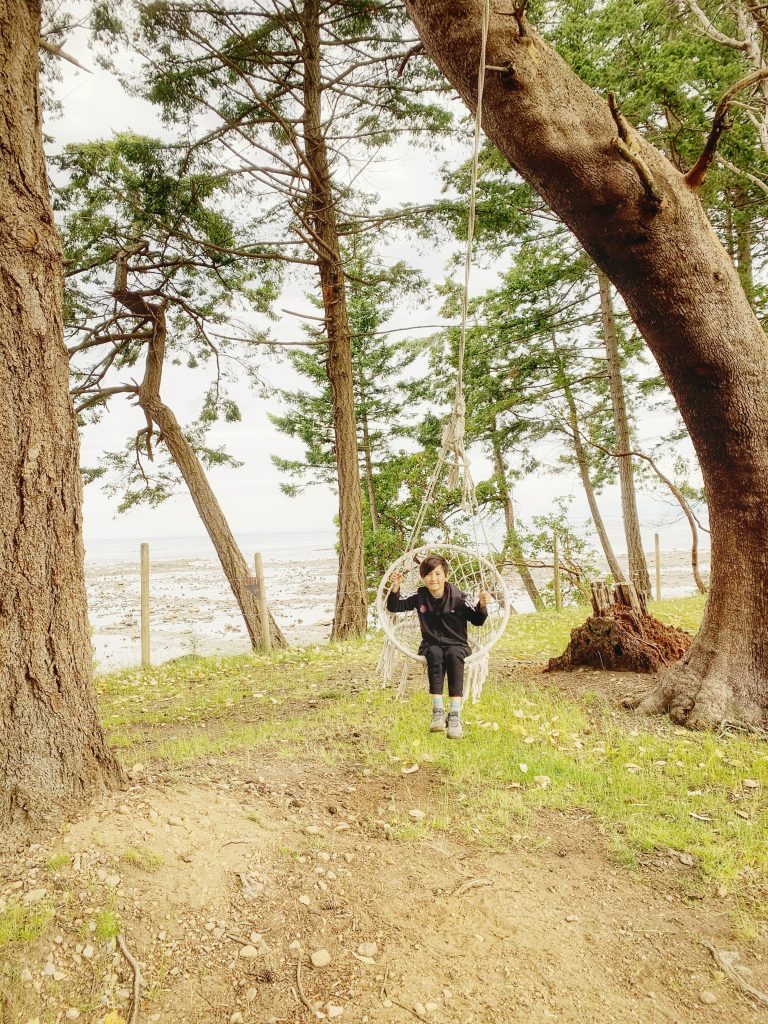 The beach access at Fossil Beach Farm is simply perfect. There is a sloping hill that brings you to a huge beautiful beach. The kids and I searched for fossils during the day and went paddleboarding in the evening.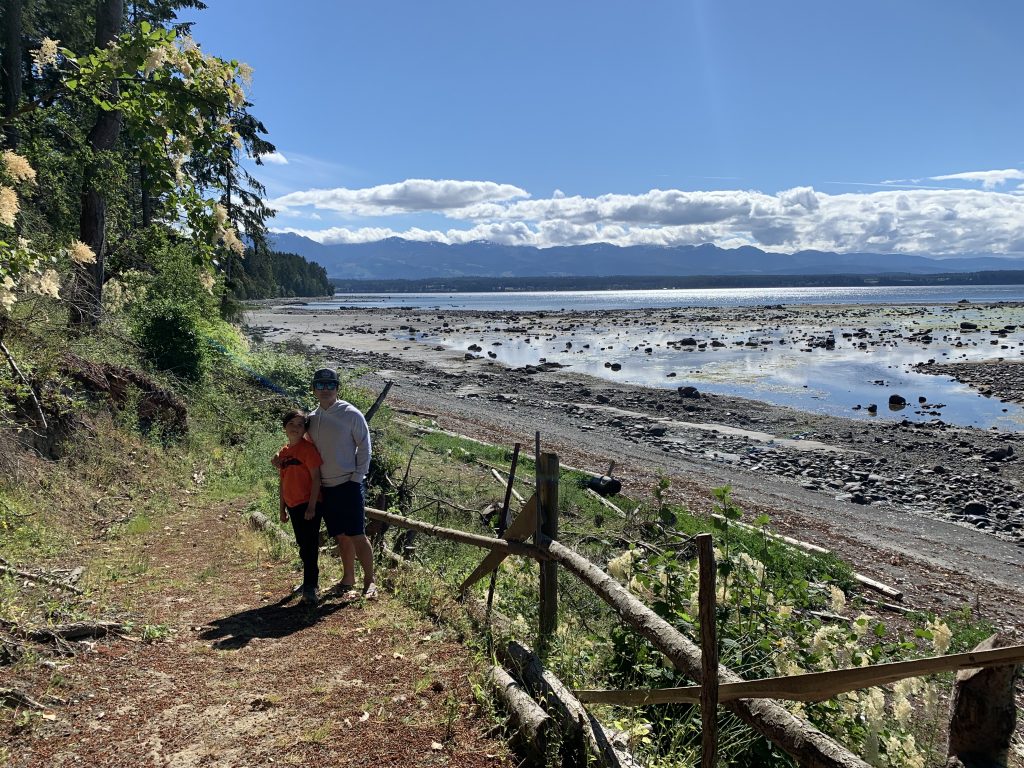 Overall
We absolutely loved our stay at Fossil Beach Farm. We liked it so much that we convinced friends and family to return with us at the end of summer.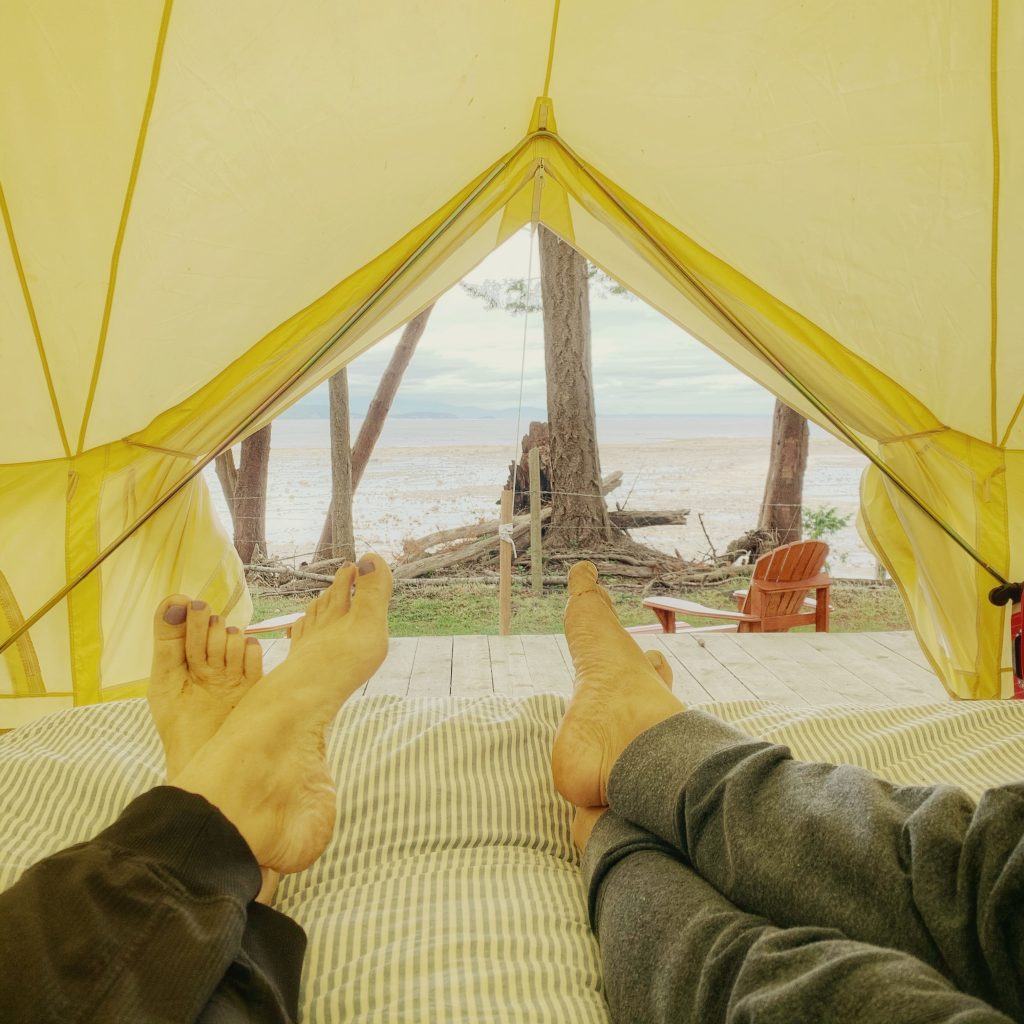 You can book your stay at Fossil Beach Farm online. The glamping season at Fossil Beach Farm is from May to early September. There aren't many dates left for summer 2020 but cancelations do come up. (And when they do, I recommend jumping on them fast!)
I highly recommend making the trip to beautiful Hornby Island to stay at Fossil Beach Farm. It is a relaxing experience that is tough to beat.
.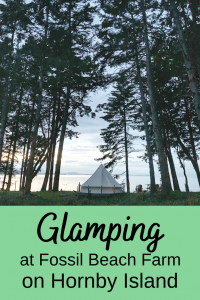 To learn more about Fossil Beach Farm check out:
I'd love to know, have you ever gone glamping? If so, where did you go?