One of our favourite Vancouver Island getaways is to Tofino. Tofino is known for its beautiful beaches, great restaurants, and surfing.
On our recent trip to Tofino, my family surfed, boogie boarded, had campfires on the beach and took in every bit of west coast charm that we could.
One thing that I appreciate about Tofino is that there are many types of accommodations available. There's something for every type of traveler in Tofino.
For the Adventurer
Looking to book fishing excursions, go whale watching or bear watching? The Tofino Resort Marina has you covered. This newly renovated hotel has an adventure center located on site ready to take you on a wide array of excursions.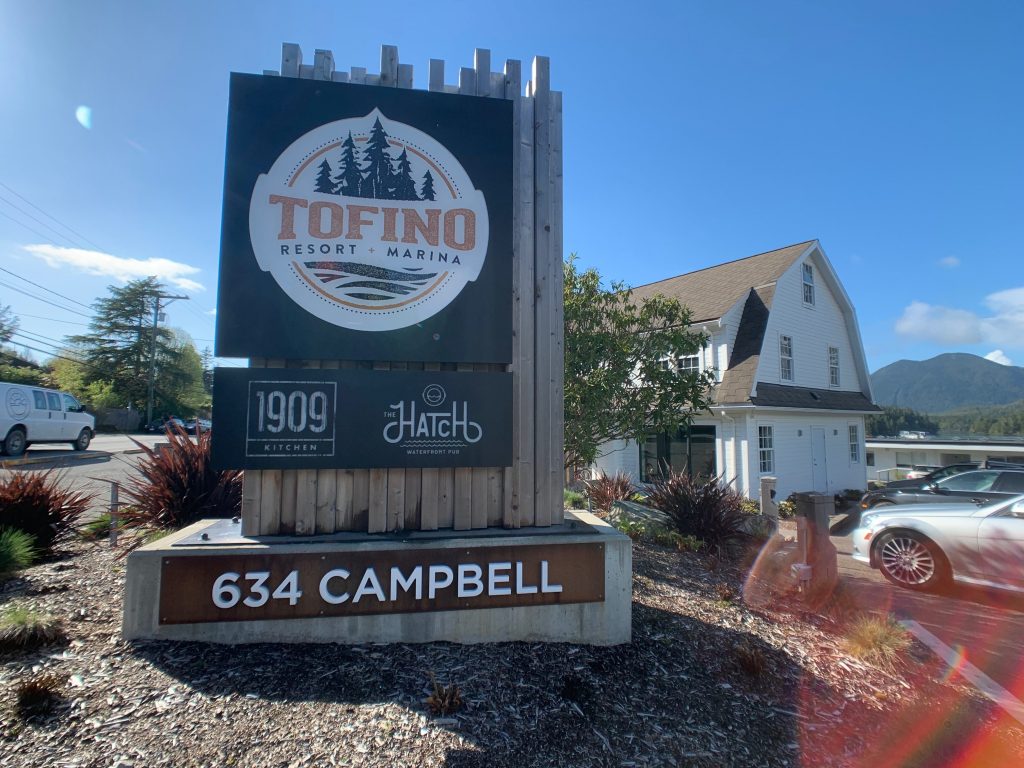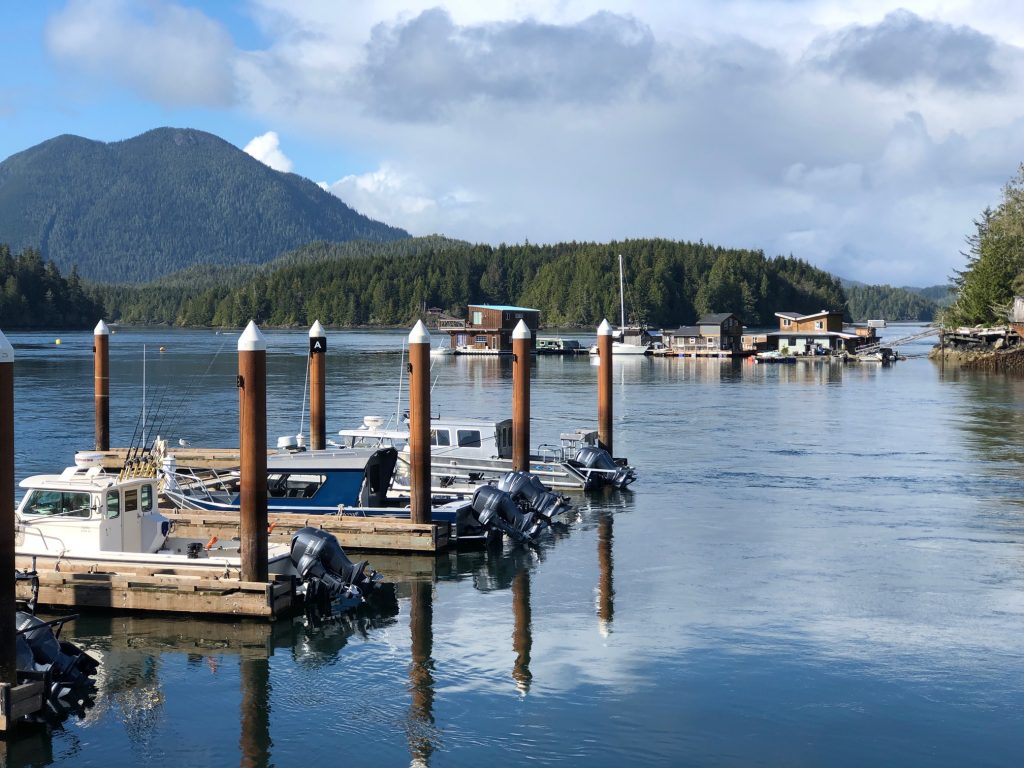 The Tofino Resort Marina offers 62 modern rooms, two restaurants and a state-of-the-art gym located on the water.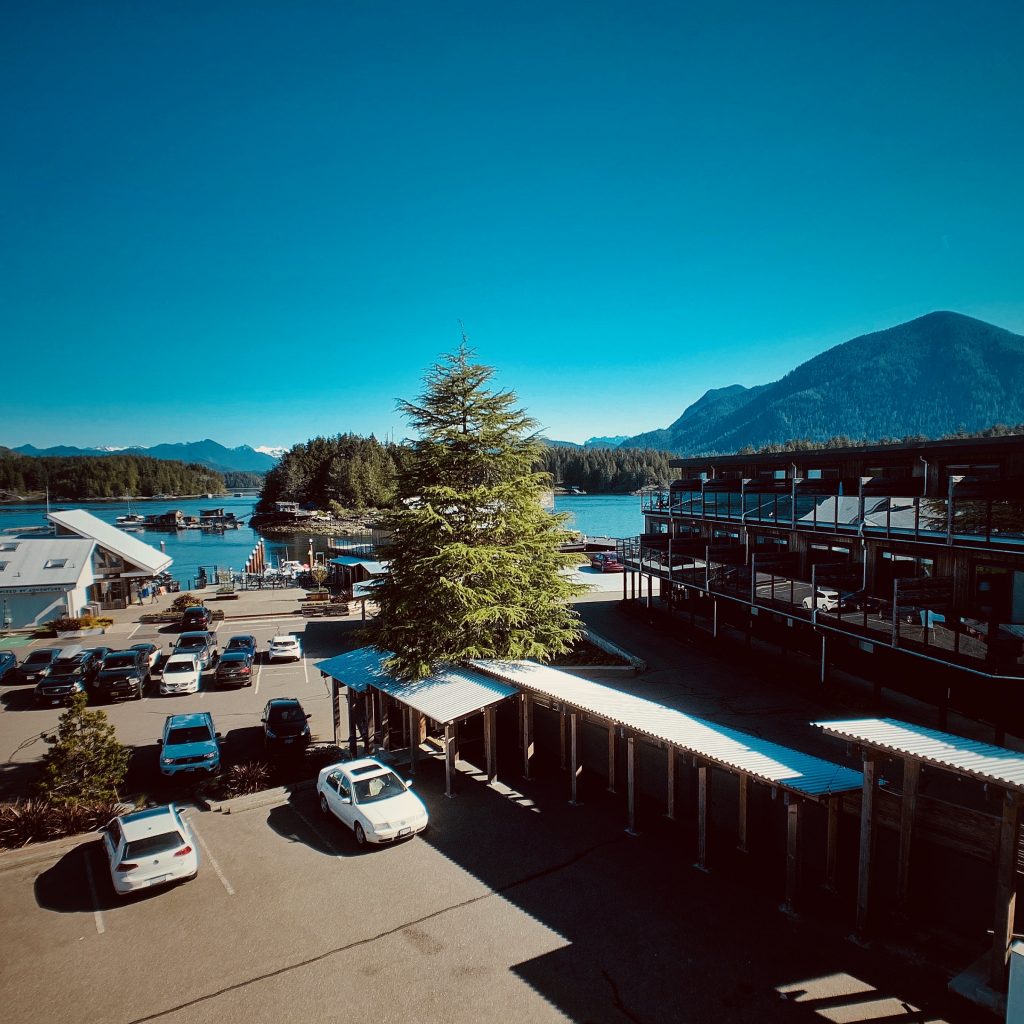 My family enjoyed breakfast and dinner at 1909 Kitchen and dinner at The Hatch Waterfront Pub. We appreciated the kids' menu at both restaurants and loved everything on our plates.
To learn more about the Tofino Resort and Marina, check out their website. 
For Families
Dreaming of a perfect place to sit back, relax and take in beautiful ocean views while knowing the kids are having a good time? Look no further than Ocean Village on Mackenzie Beach.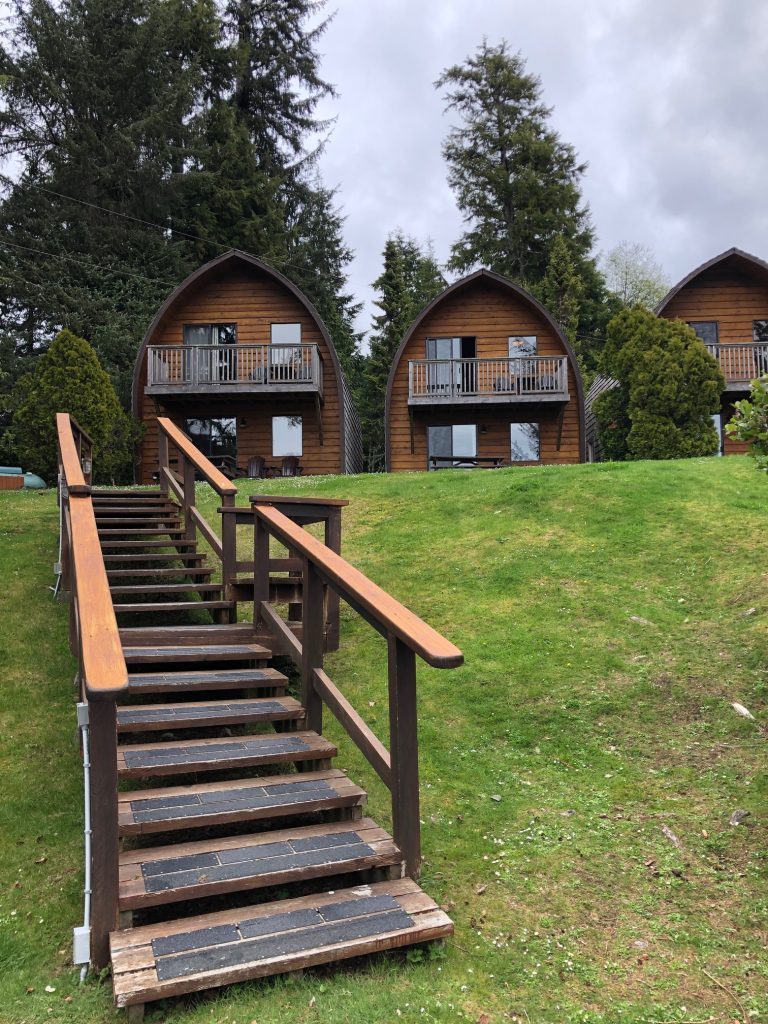 Ocean Village is a perfect family resort. The resort has 1 & 2 bedroom cabins, studio cabins, and garden suites. All cabins have a small kitchenette and a view of the ocean.
Ocean Village has the only indoor heated pool in Tofino, an outdoor BBQ area for guest use and access to laundry facilities.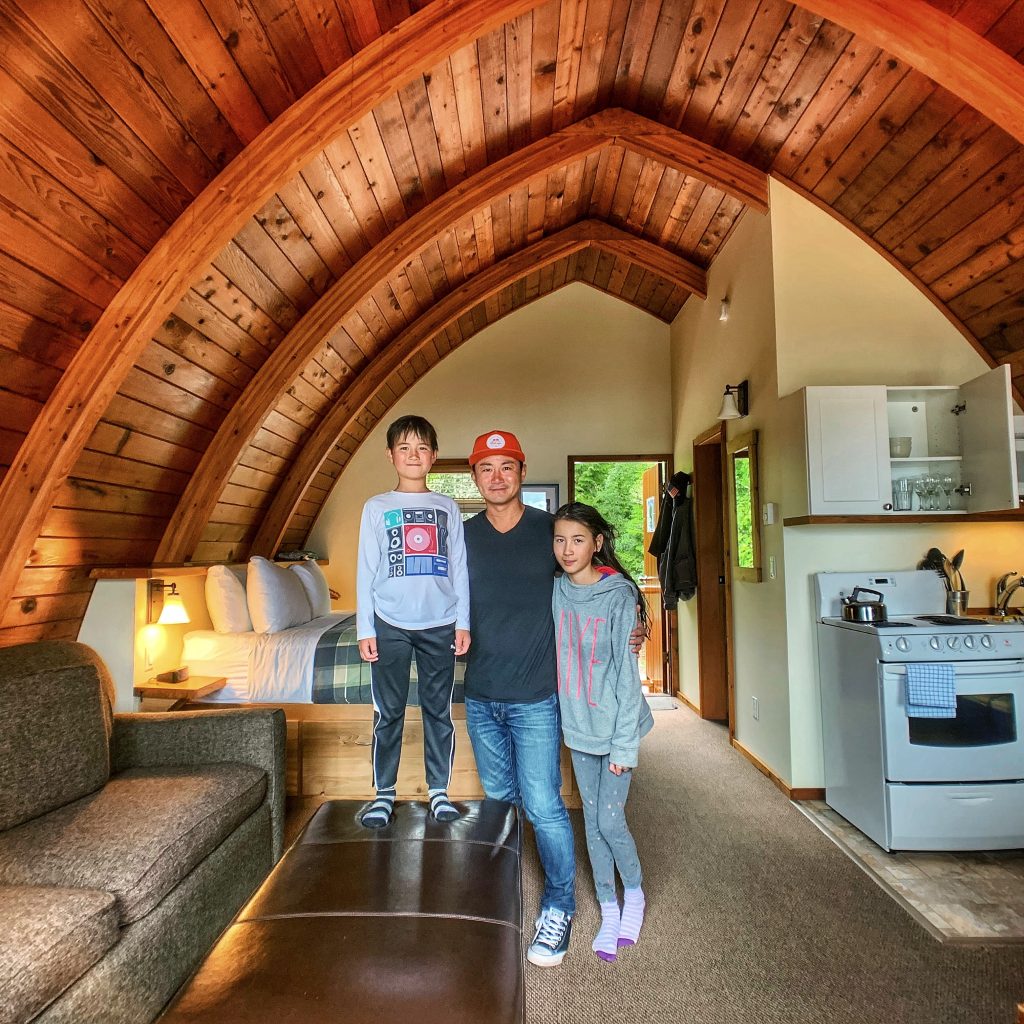 We loved staying in our upstairs studio. It was the perfect size for our family of four. The kids enjoyed the grounds at Ocean Village (especially the kids' maze) and we all enjoyed being able to stand up paddle board at Mackenzie beach.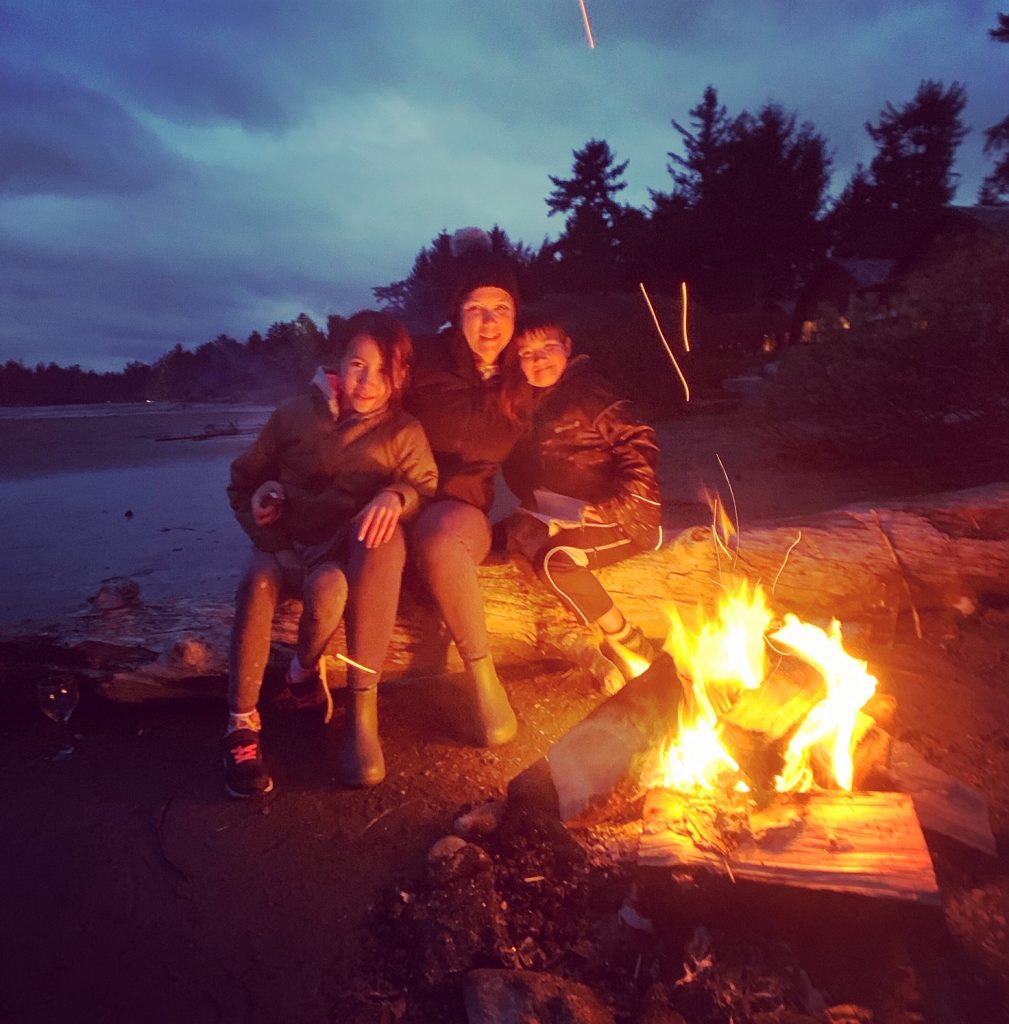 To learn more about Ocean Village check out their website.
For Luxury Travelers
If you're looking for ultimate luxury during your stay in Tofino then The Wickaninnish Inn is the place for you.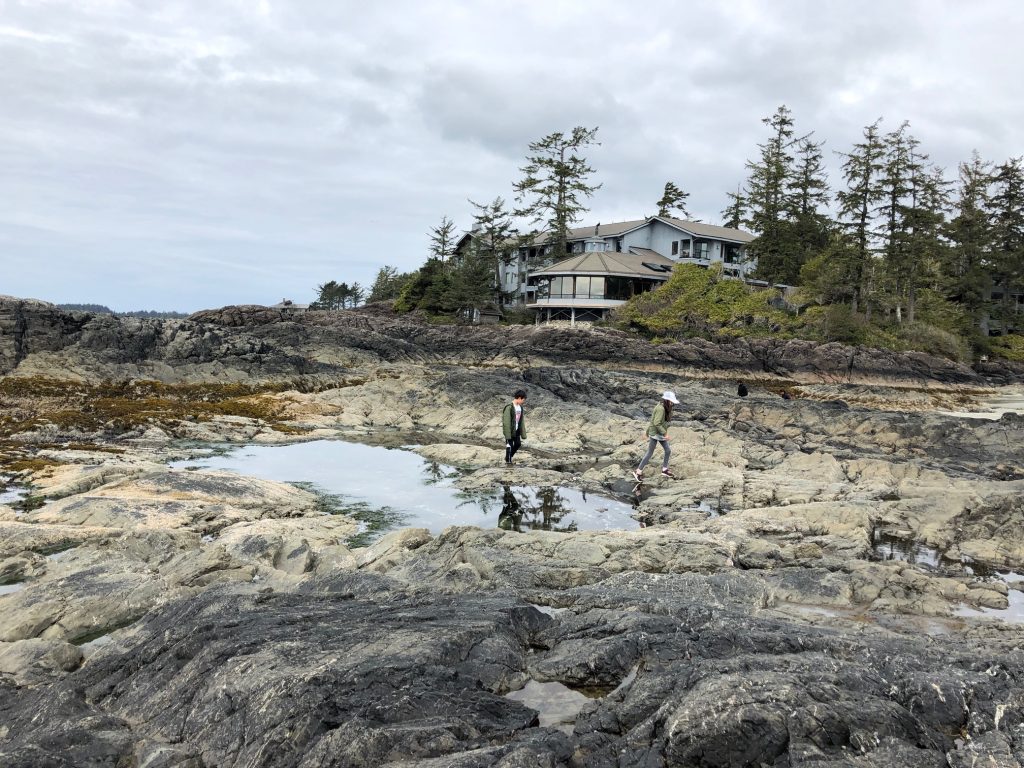 The Wickaninnish Inn is located on one of the best surfing beaches in Tofino, North Chesterman Beach. It boasts gorgeous ocean view rooms with balconies, extremely comfortable beds and pillows and luxurious bathrooms.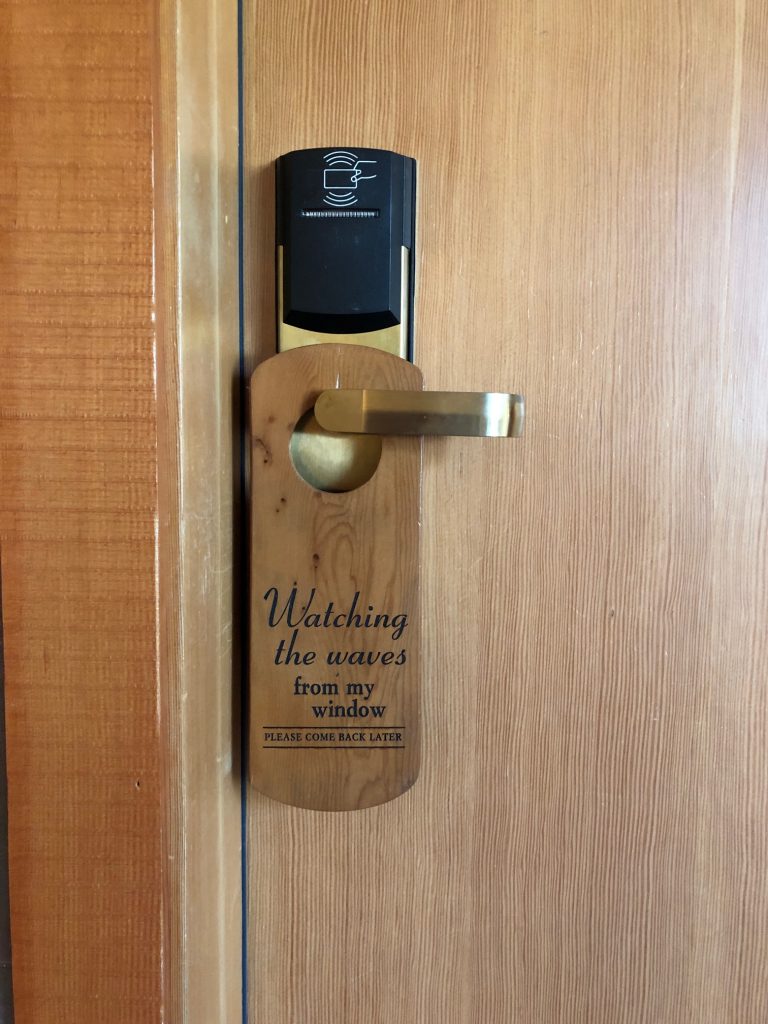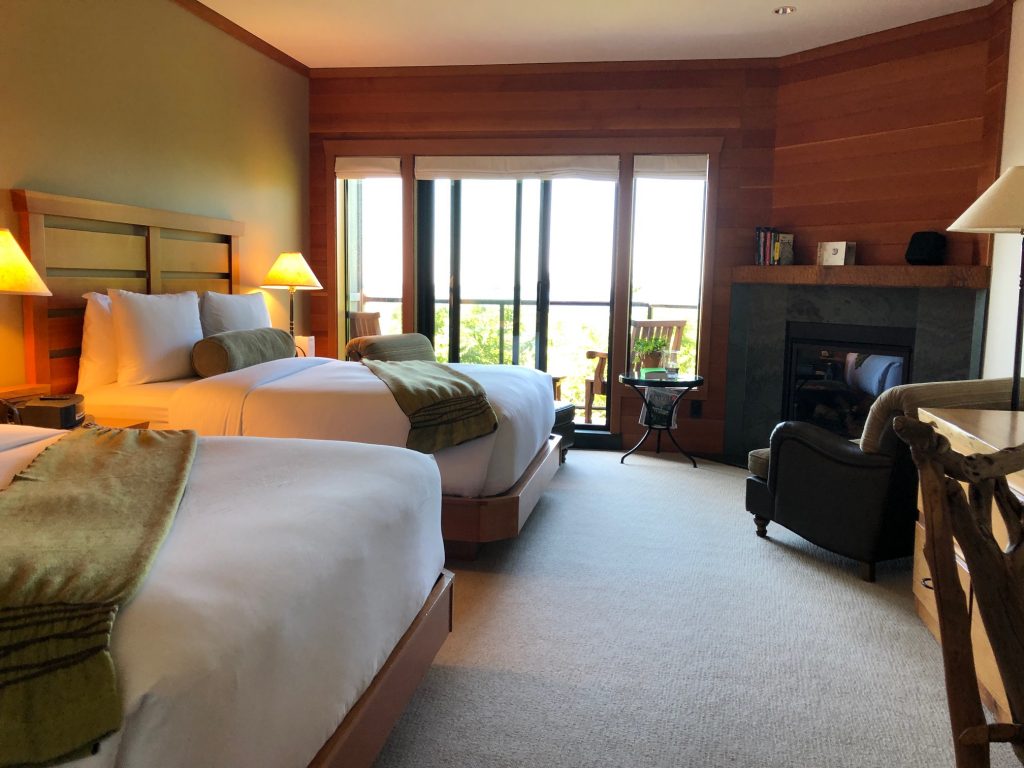 Perhaps the best thing about The Wickaninnish Inn is its superior service. The entire team at The Wickaninnish Inn makes every minute of your stay special and relaxing.
This Tofino beachfront resort thinks of every little detail. After check-in, you are escorted to your room and given an overview of the features of the room. Our room included a basket of beach toys, books and colouring activities for the kids. We had rain jackets and boots available for the entire family, cozy robes to wear at night and even a Hudson Bay blanket to use on the balcony if we felt chilly. Water bottles are provided for use while on the property. Sparkling and flat water is available at all times.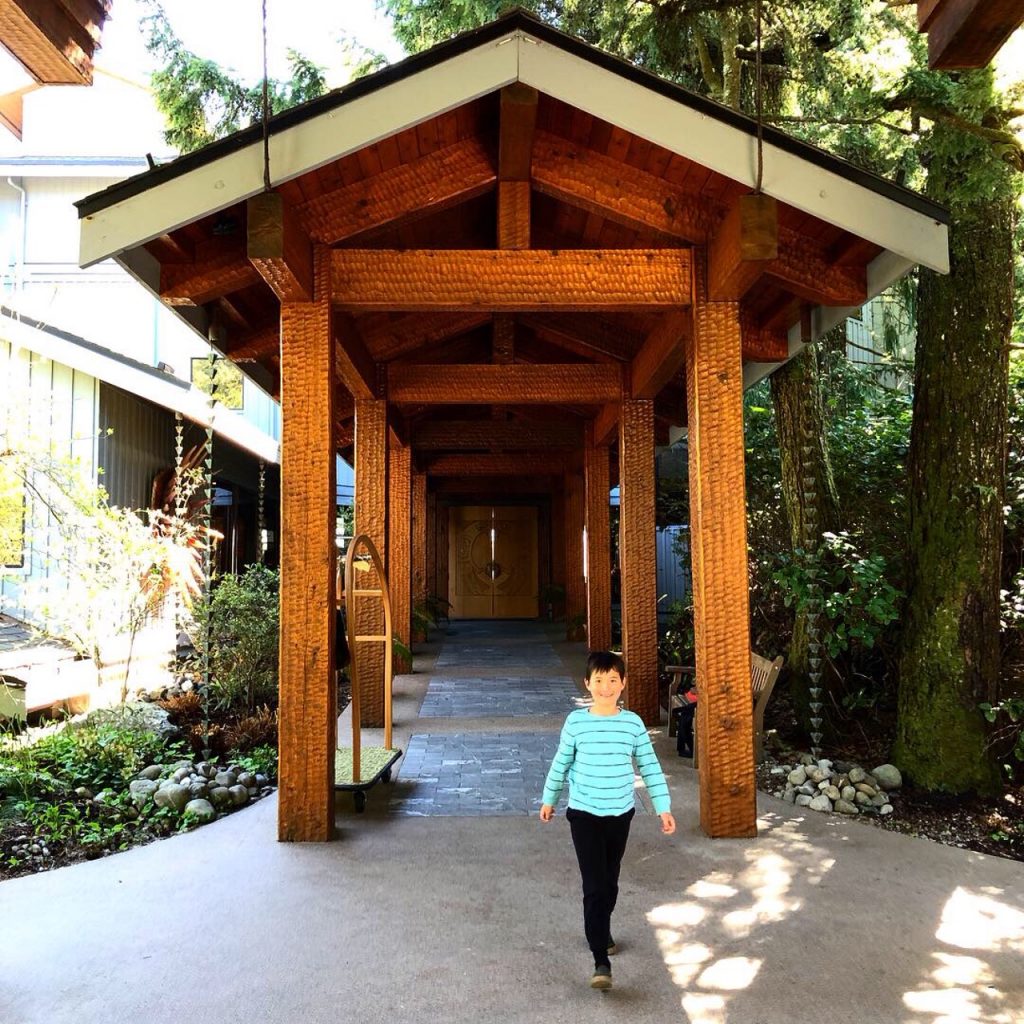 The Wickaninnish Inn has restaurants and cafes on site. The Pointe restaurant has the most incredible ocean view and delicious food. Make an appointment at the Ancient Cedars Spa for a massage, facials and more.
To learn more about The Wickaninnish Inn check out their website.
Whether you decide to visit Tofino for a few nights or a week any of the above accommodations are a great choice.
Tofino is a great place to visit at any time of the year. This seaside town is the perfect place to experience British Columbia.
I'd love to know, have you visited Tofino? What did you love most about this unique relaxed town?
.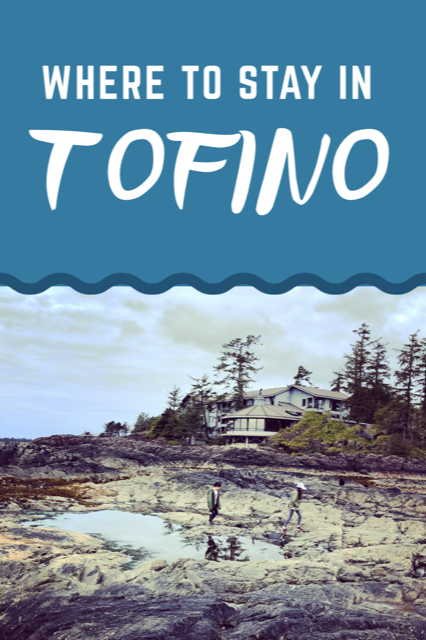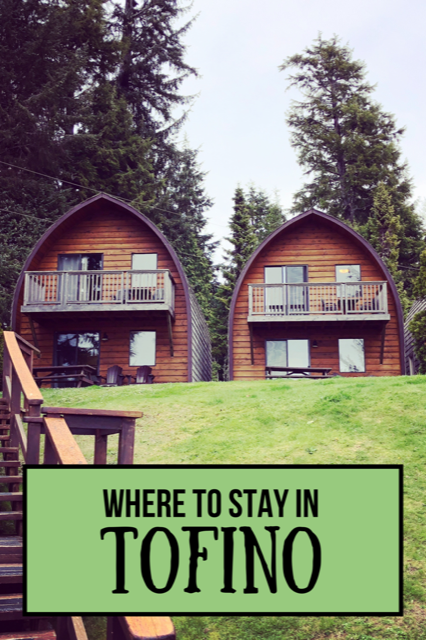 f145c7248cc02d6cb3a71cdb8f285181e77daf02c31dc0b637