Everyone loves giving and receiving unique gifts during the holidays. I always find special gift ideas when I shop on Etsy.
Disclosure: This post contains affiliate links for your shopping convenience.
This year, I've rounded up 5 great gifts that everyone would love to receive!
BusyPuzzle
These adorable Busy Puzzle wooden name puzzles are sure to be a hit for new parents. These name puzzles are made with natural wood. There are many colours to choose from and you can even add pegs or elements to the design.
Personalize your wooden puzzle now!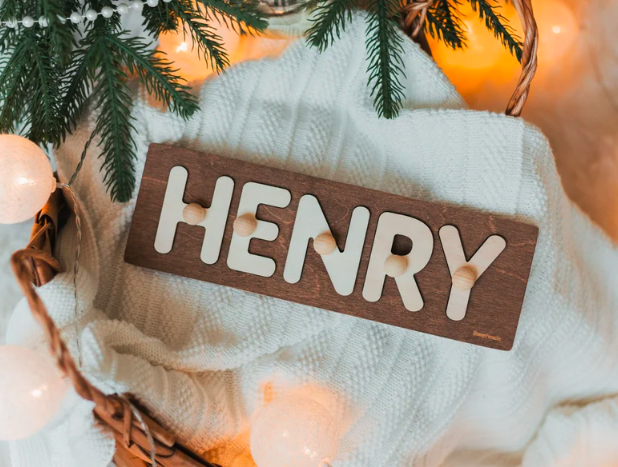 Custom Name Necklaces
Give a beautiful customized name necklace from CaitlynMinimalist this season. Choose a person's name and get it customized by colour, length and font style.
Moms always love wearing their children's names on their necklaces!
These necklaces are made to order and ship quickly!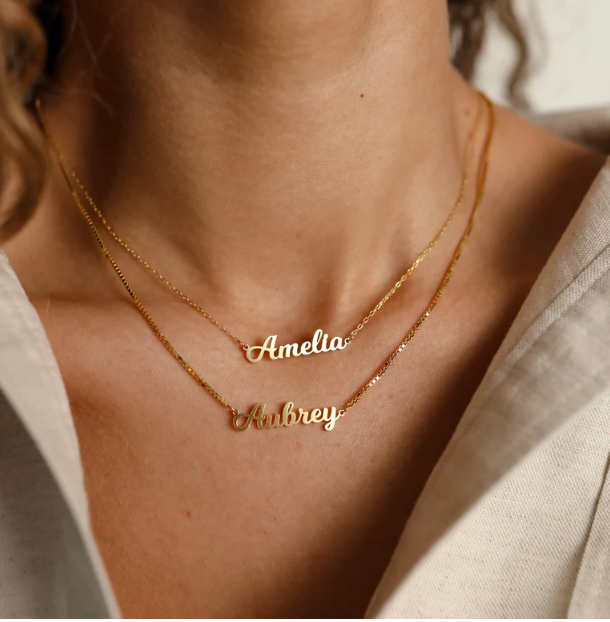 Birth Flower Travel Jewelry Case
I absolutely LOVE this product. Birth Flower Travel Jewelry cases from Athenus are such a beautiful and practical personalized gift. 
Choose the name and match it up with the person's flower of the month. This is a gift I will be giving and would LOVE to receive this holiday season!
This gift ships within one business day of ordering.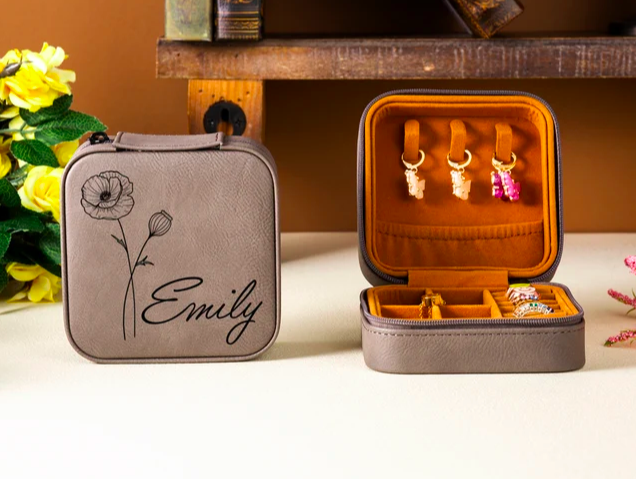 Personalized Tassel Christmas Stockings
This is a gift you'll want to give a few weeks before Christmas! These beautiful stockings from PorterLaneHome are hand woven and come in 4 muted colours. There are many font styles to choose from.
This gift take 3-5 business days to ship.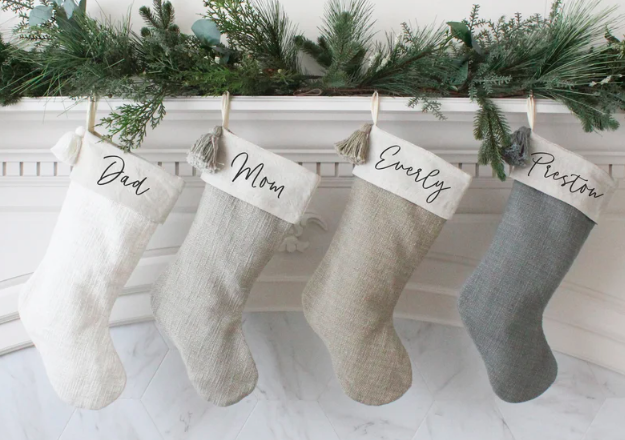 Personalized Bone Tag ID
My last gift suggestion is for our furry friends. I absolutely love these personalized Bone Tag IDs from HappyPawTag. Any dog parent would appreciate how unique these are.
These dog tags are made of solid brass. They are handmade and polished by hand. Your dogs name can be on one side and their phone number can be engraved on the other side.
These dog tags ship in 7-10 business days.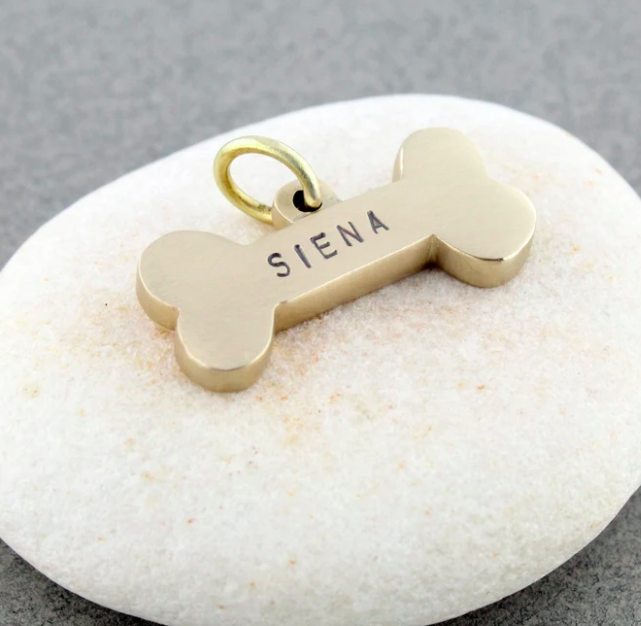 Looking for more of my favourite Etsy gift ideas? Check out my favourite shop on Etsy now!
Tell me, which of these Etsy personalized gifts do you like the most?