Everyone is trying to save themselves a trip to the store these days. We are all doing our best to only go out to buy essentials and to stay home as much as possible.
That's one of the reasons why I like buying things in bulk (I'm a HUGE Costco fan). I also really like buying beauty products, household cleaners, and more in bulk. Buying in bulk saves me a trip to the store and it produces so much less waste. It's a win-win.
Disclosure: This is a sponsored post. All thoughts and opinions are always my own.
BULK to Go Shampoo
I recently received Superleaves Shampoo and Conditioner from ATTITUDE. I also received the Superleaves Shampoo in bulk format. One 2L box of Shampoo is equal to 4 and 1/4 bottles. That's mind-blowing. Think of all the plastic you aren't recycling by using one bulk box.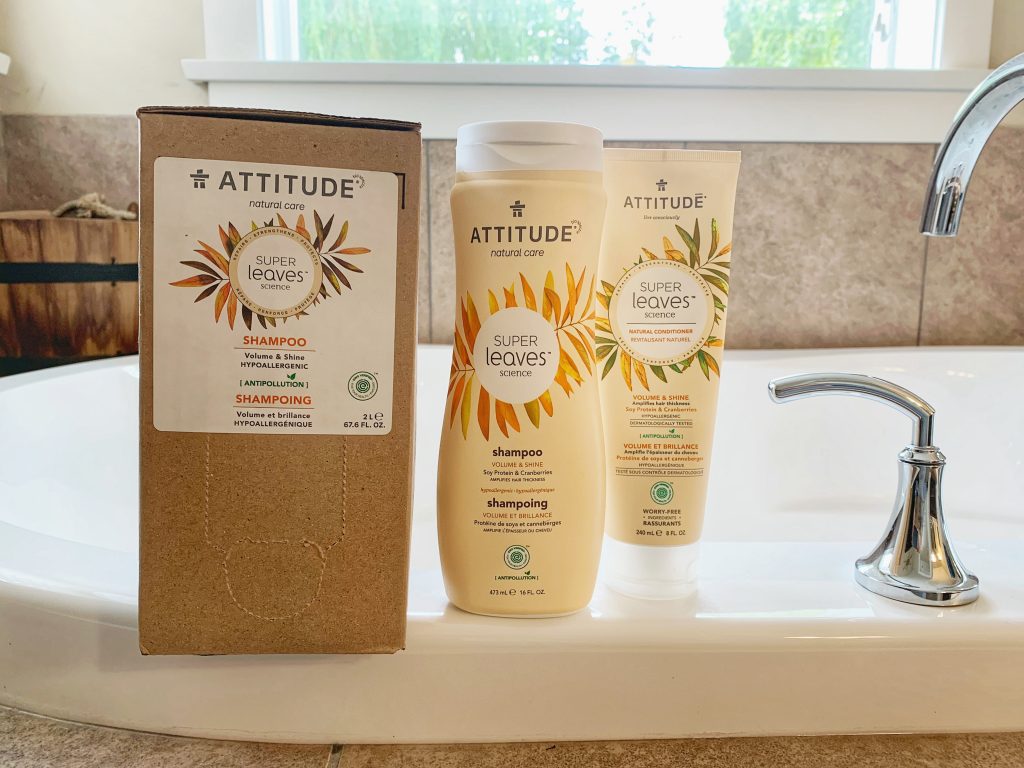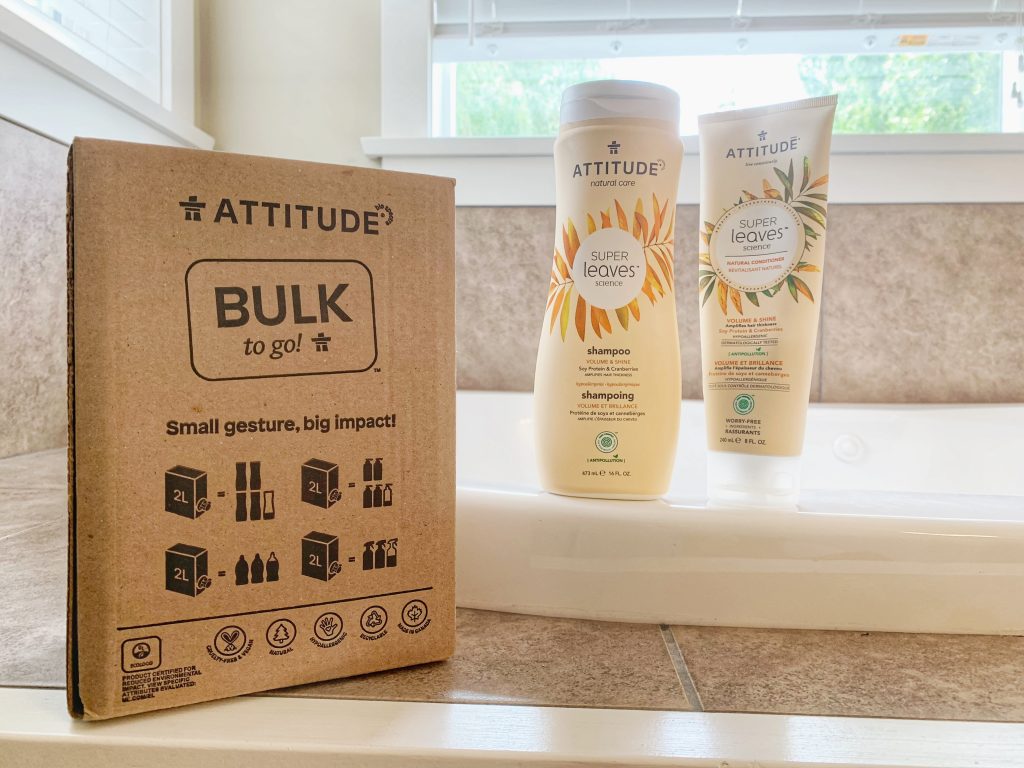 I really like the Superleaves Shampoo and Conditioner. It smells great and leaves my hair feeling soft and smelling great.
More BULK Products
ATTITUDE has a huge selection of bulk products available.
My favourite include:
All these products are superb quality, are hypoallergenic, made with plant-based materials, and are EWG Verified. 
Bulk products are priced well and are easy to store in your linen closet or bathroom.
Make a Difference
Overall, I love knowing I have bulk personal care and cleaning products on hand. I love that by shopping this way, I'm reducing waste but still using good, safe products for my family.
You can purchase BULK products online on the ATTITUDE website and in select stores.
As a special promotion, ATTITUDE will plant a tree through its reforestation partners for every product purchased. They have planted over 16,000 trees so far!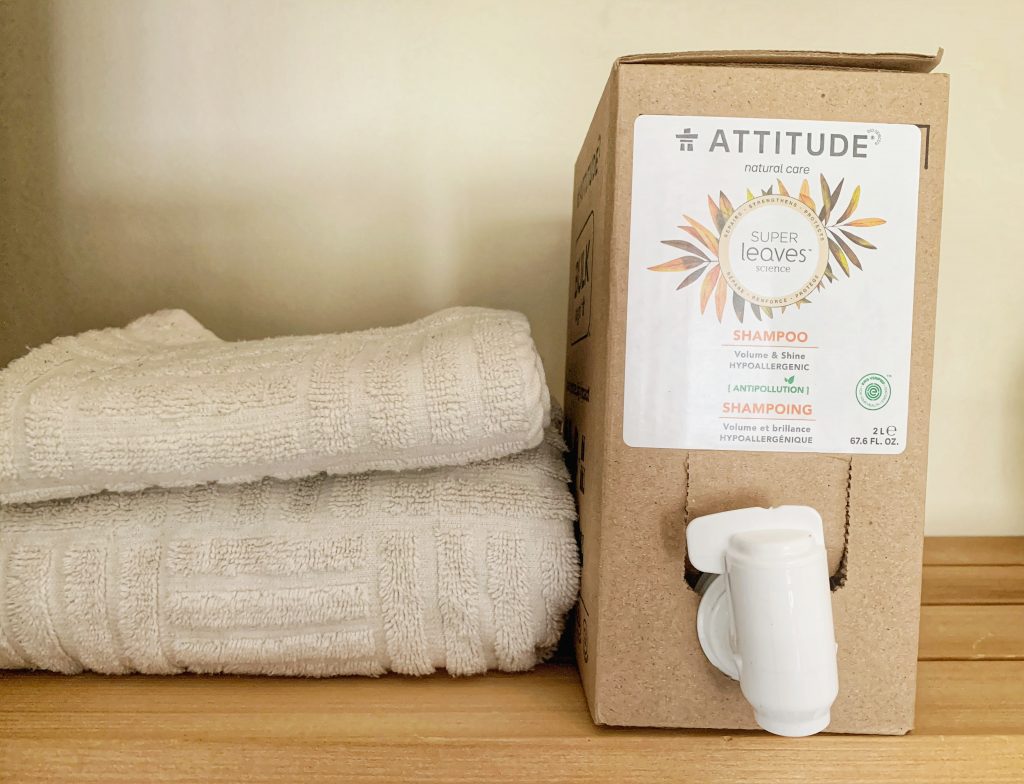 I'd love to know, what BULK products would you most be interested in stocking up on? 
.