I love receiving gifts that pamper me during the holidays. There's nothing like unwrapping something you wouldn't normally treat yourself to. 
Skinceuticals Skin Care products are just the products to make anyone feel extra special.
Disclosure: A sample was provided to facilitate this review. All thoughts and opinions are always my own. 
About Skinceuticals
Skinceuticals is a product line dedicated to providing advance skincare backed by science. The Skinceuticals mission is to improve skin health. This clinical skincare line is used by dermatologists, plastic surgeons and medi-spas.
Skinceuticals First Signs of Aging Set
The gift I cannot wait to give to my mother this holiday is the limited edition Skinceuticals First Signs of Aging Set. This set is a collection of the most popular Skinceuticals products that target early signs of aging.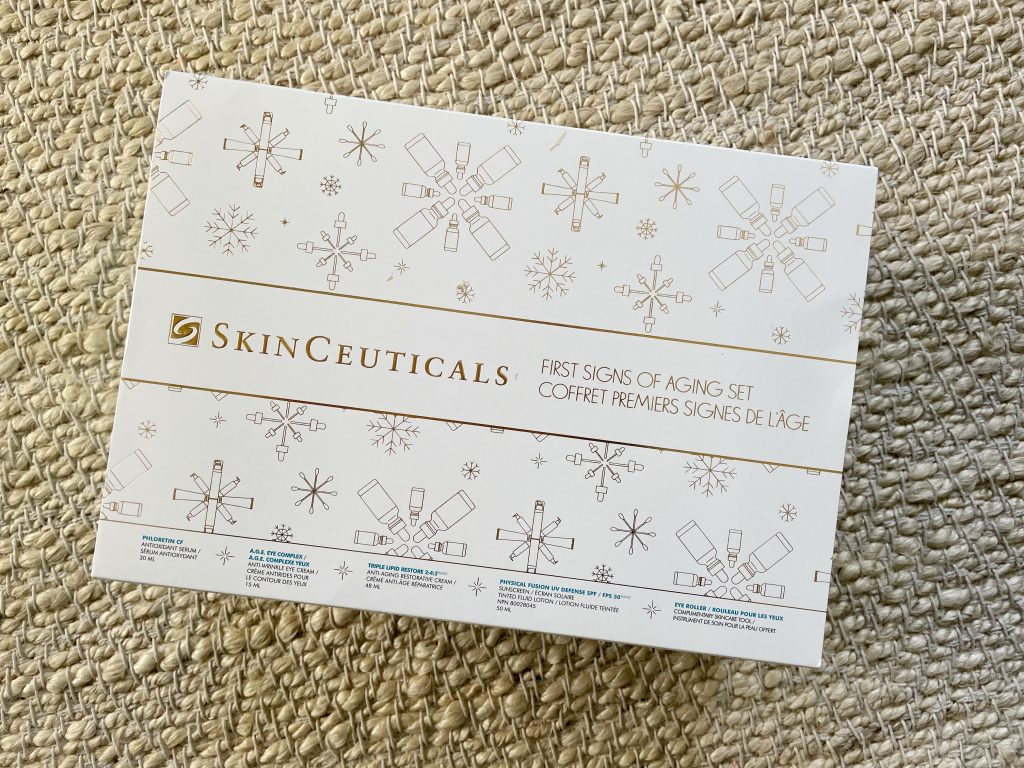 This gift set includes:
> Phloretin CF 30mL
> A.G.E Eye Complex 15mL
> Triple Lipid Restore 2:4:2 50mL
> Bonus Product – Physical Fusion UV Defense SPF 50 50mL
> Complimentary Gift: Eye Roller
When products in this set are used daily, they will help reduce the look of skin damage. They also correct the look of aging and protect the skin.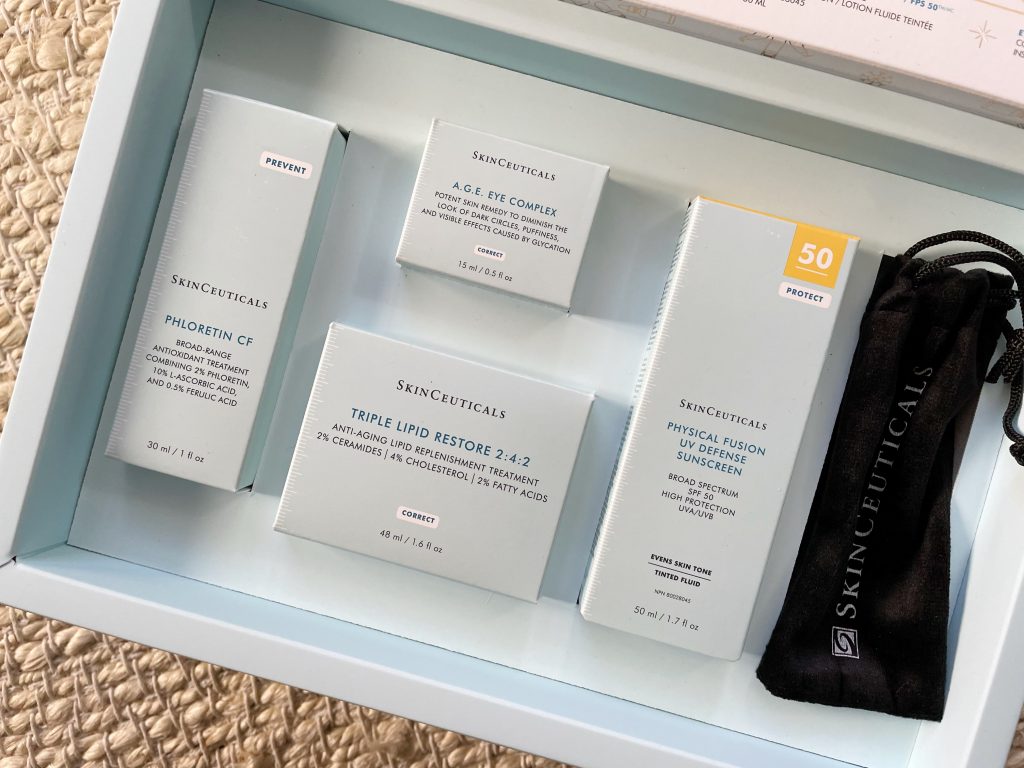 The Phloretin CF serum improves the appearance of skin discolouration. This is a Vitamin C serum that remains affective for a minimum of 72 hours. It is suitable for all skin types.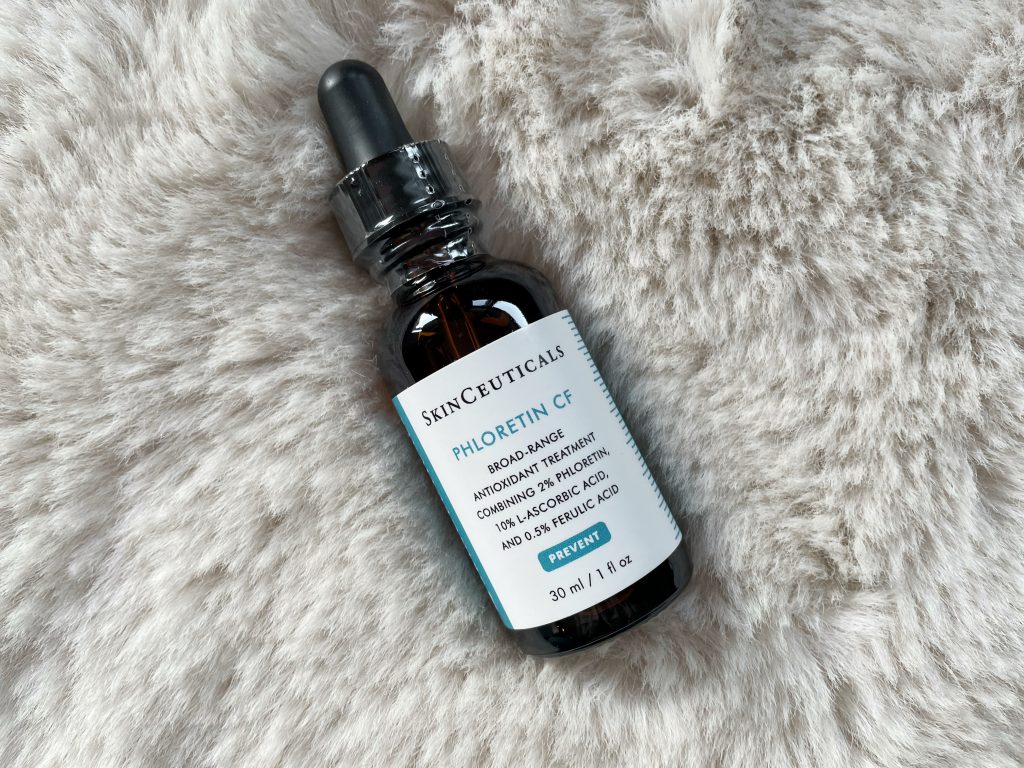 A.G.E Eye Complex cream reduces the appearance of crow's feel and wrinkles. It also improves the look of dark circles and puffiness. This cream can be used once or twice a day and should be applied under the eyes and around the brow area.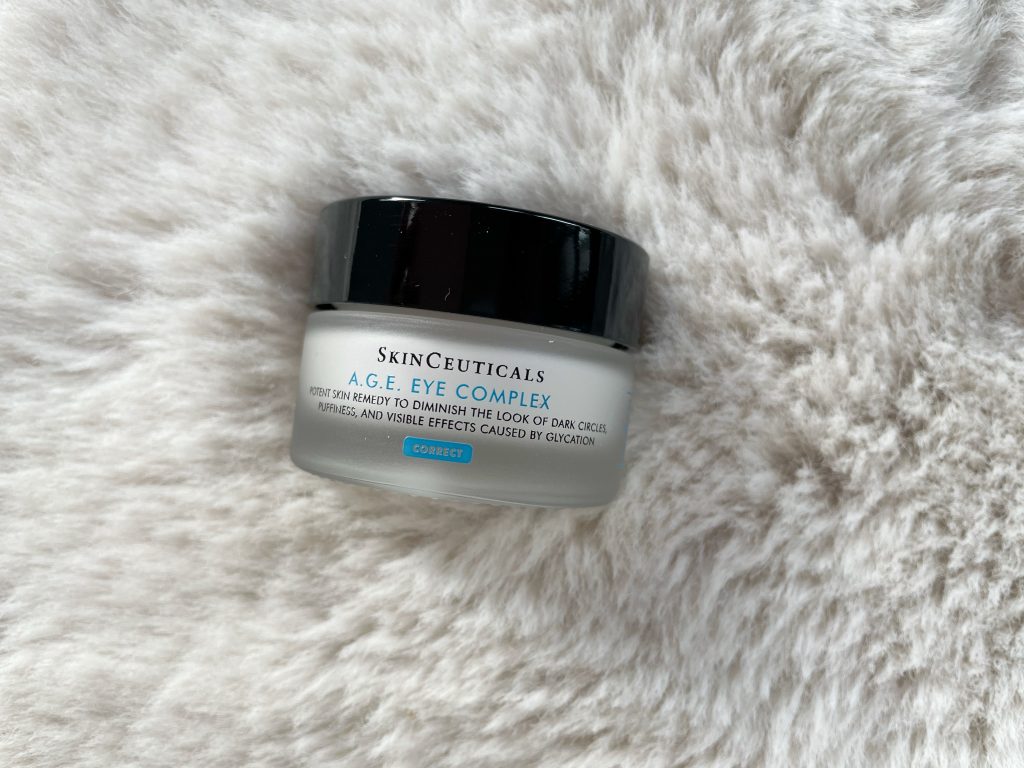 The Triple Lipid Restore cream restores the essential skin lipids. It improves the appearance of your skin's texture and overall radiance. This cream can be applied once or twice daily to the face, neck and chest areas.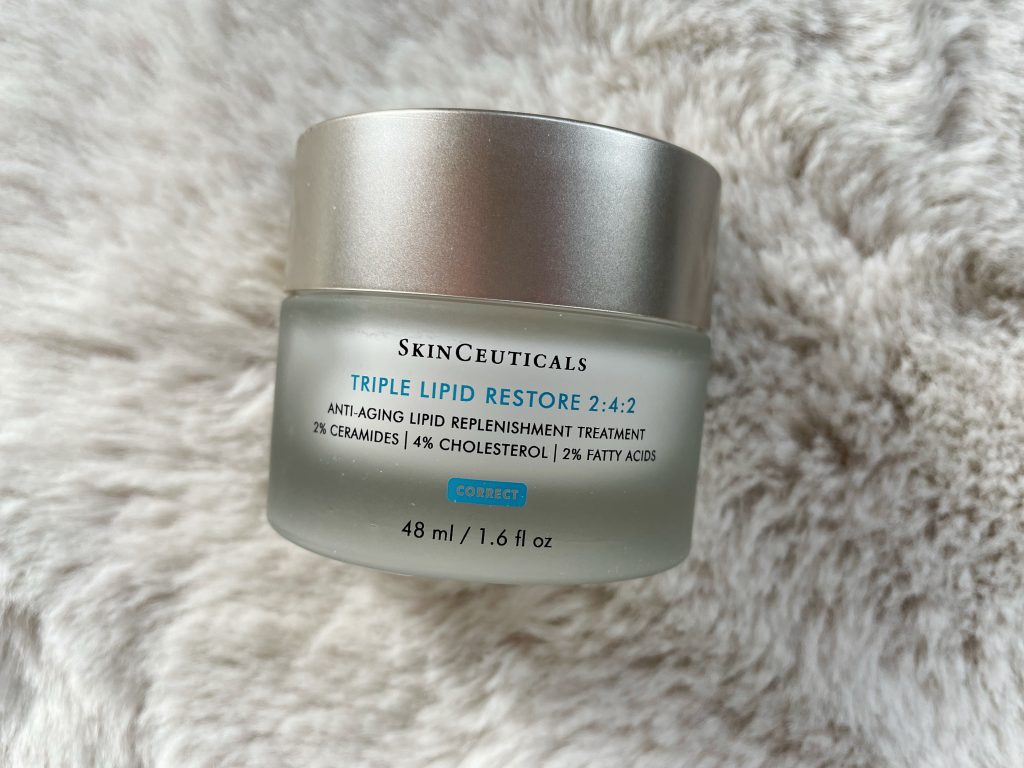 The Physical Fusion UV Defence SPF 50 lotion is a 100% mineral broad spectrum sunscreen protection. It leaves a sheer finish to your skin. This sunscreen should be applied before putting on makeup and 15 minutes before sun exposure.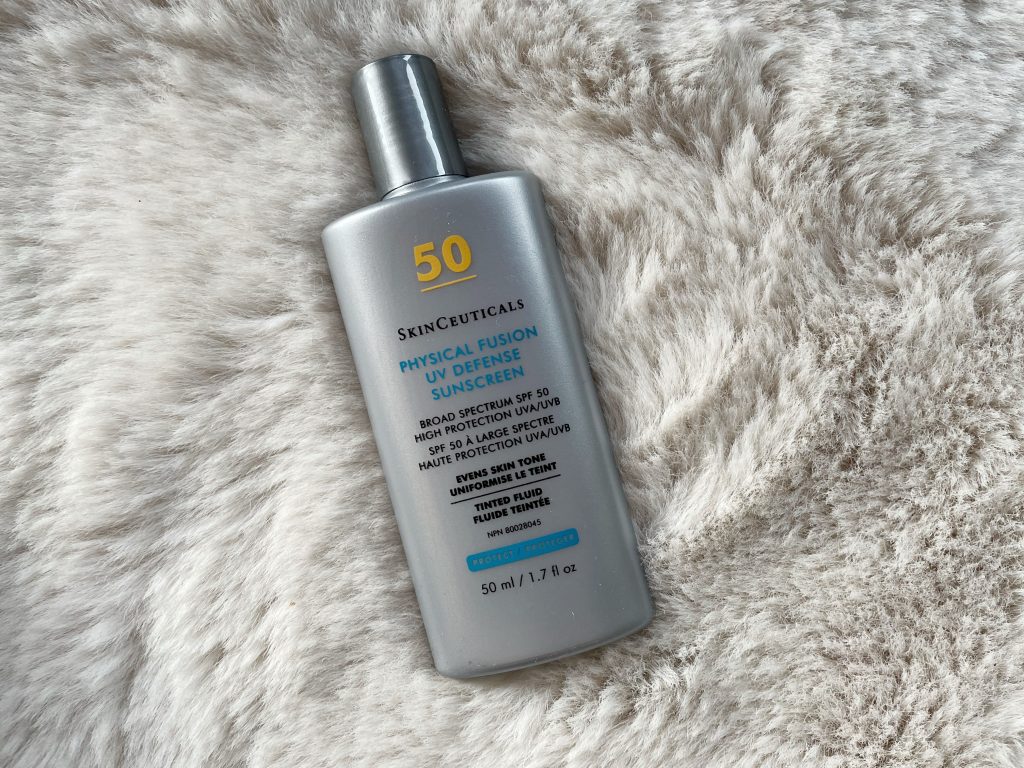 My Skinceuticals experience
I have been using Skinceuticals products for just over one year. I did not have a very regimented skin care routine before using Skinceuticals. I believe this is mostly because I hadn't found products that truly worked for me.
I absolutely love all the Skinceuticals products I now use. They have made such a difference in the appearance of my skin. My skin looks more radiant, and feels less dry. I can also see my sun spots fading.
I highly recommend Skinceuticals products for healthier looking skin.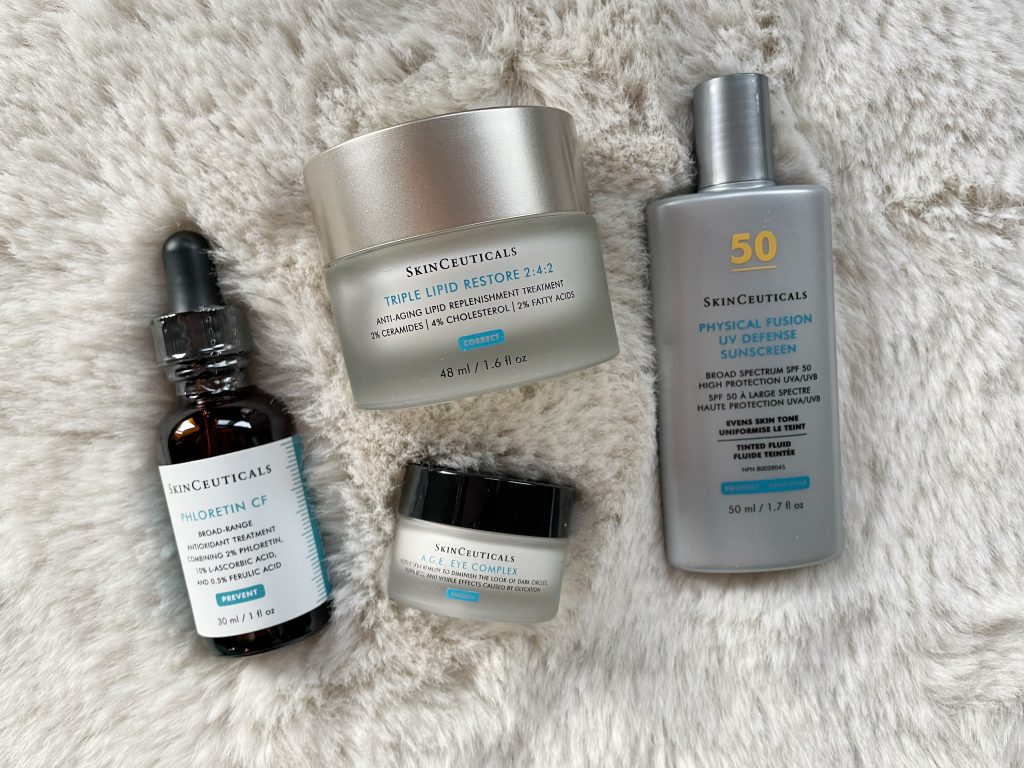 Where to Buy
The Skinceuticals First Signs of Aging Set is available online and in medi-spas across Canada and the US.
This Skinceuticals set is only available for a limited time.
I'd like to know, have you tried Skinceuticals before? What are your go-to Skinceuticals products?