Like most kids, my children love creating huge cities with their building blocks. They often disappear in the play room for hours and create amazing worlds with their building blocks.
One thing I always notice is missing are base plates for their houses and stores. I was so pleased when Strictly Briks contacted me and offered to send my kids sets that included tons of baseplates.
I received two different sets from Strictly Briks, a set called Unique Shape Towers and a starter set of Big Briks. Both sets included lots of base plates and are compatible with our existing collection of building blocks.
Starter Pack of 119 Big Briks
This set comes with 119 pieces of Big Briks. It's recommended for ages 3-7.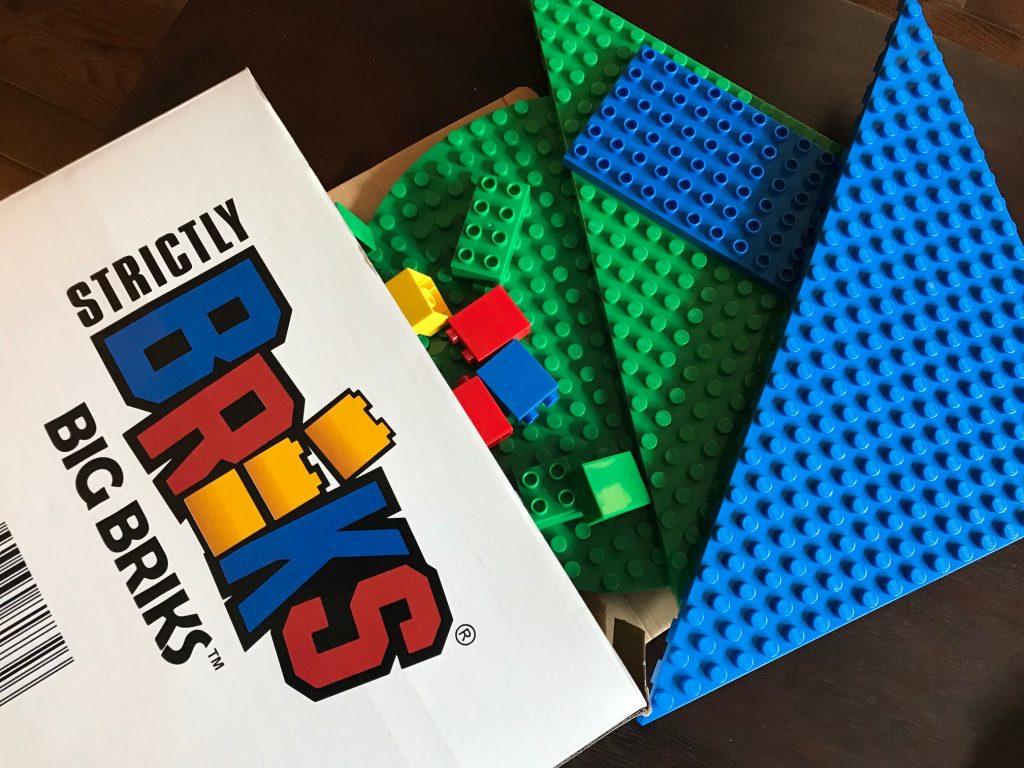 Included in the box:
Triangle, circle, half circles and rectangle base plates
Assortment of Strictly Brik Stackers
Assortment of Strictly Brik blocks
These briks are easy to use and stack together very firmly. We tested them out with our other building blocks and they are absolutely compatible.
Unique Shape Towers
My kids LOVE this set.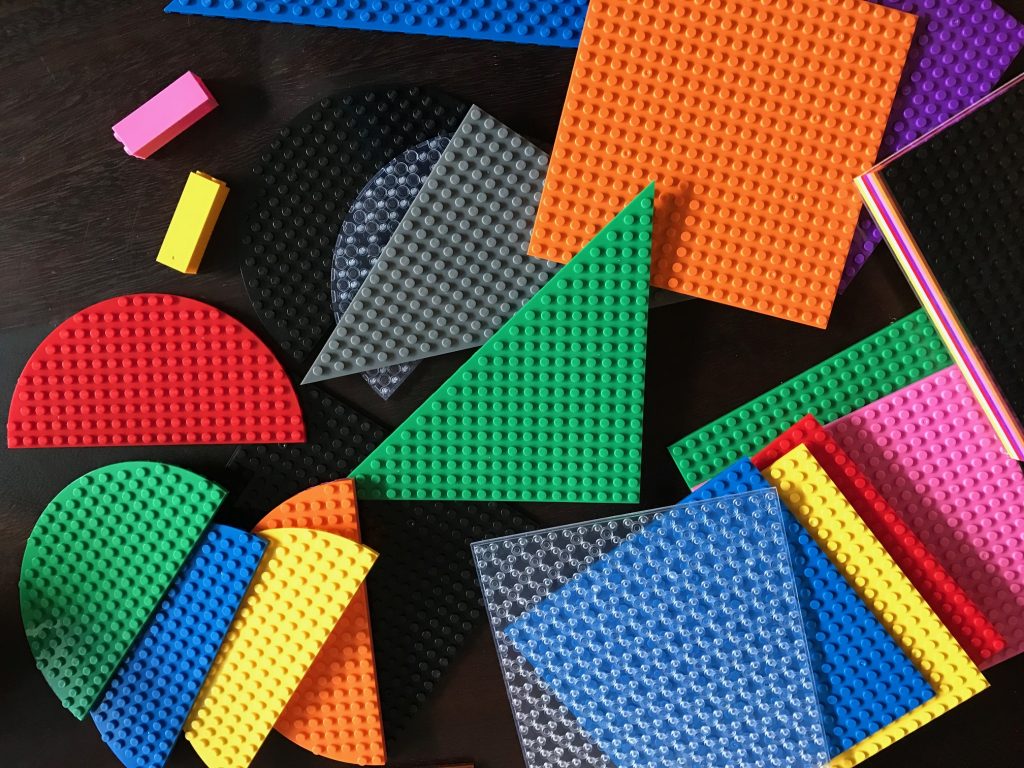 It includes:
36 base plates in three 6″ shapes including triangles, half circles, and squares.
60 2×2 Stackers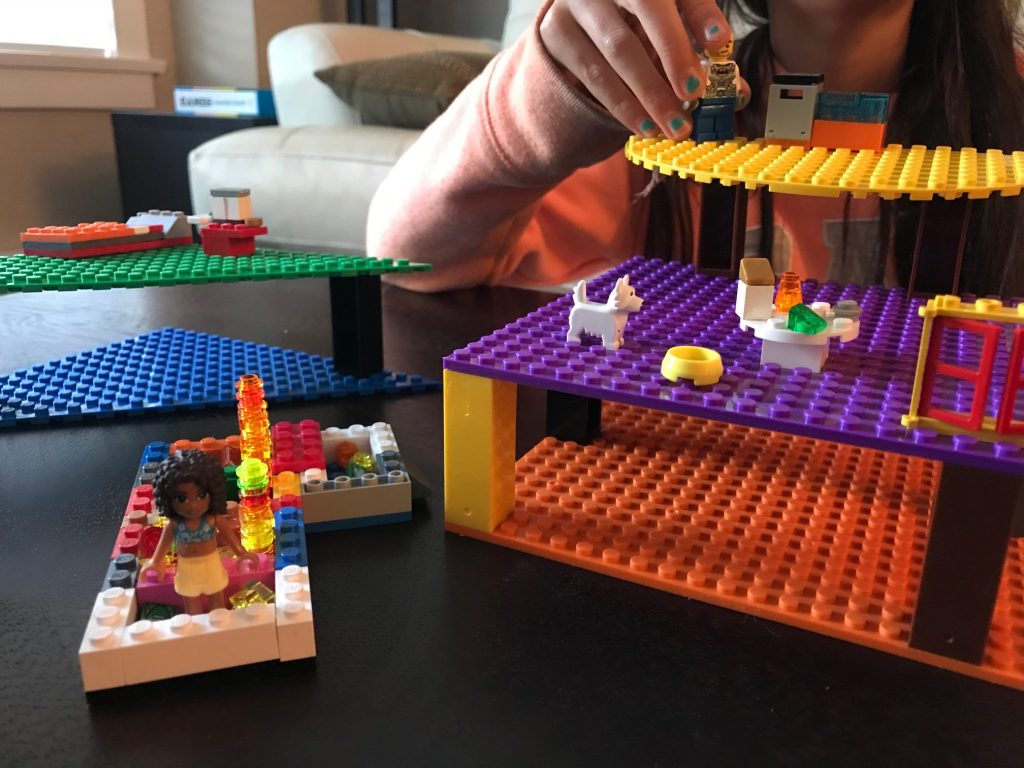 My kids really like the different shapes of base plates and the colours they come in. They've built some pretty creative houses with the half circles and triangles. This set is very useful for any child that likes to build houses and more.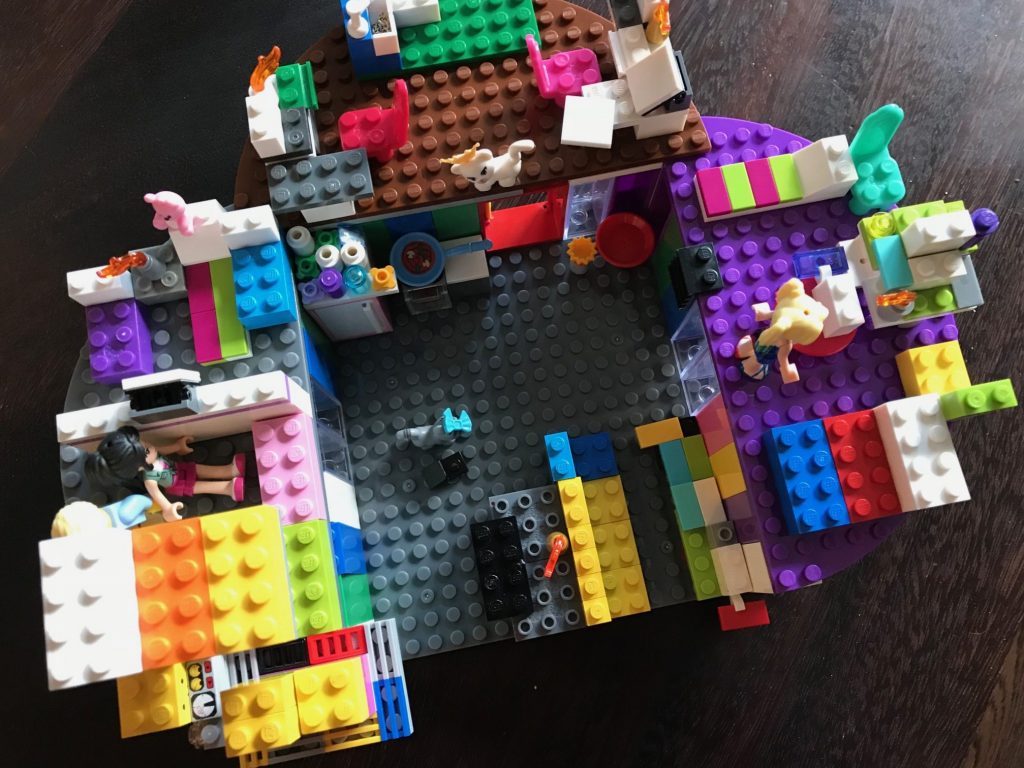 Overall
I'm very impressed with the quality of these briks. I like that they foster open-ended play and work with the building sets that we already have.
Strictly Briks also has a very good price point. Single base plates start at only $2.99 each. Sets retail for $24.99 and up.
Where to Buy
You can purchase Strictly Briks from their website. They are currently offering FREE SHIPPING on all US orders of $75 and up.
Now is the perfect time to stock up for holiday gifts!
To Learn More about Strictly Briks check out:
Giveaway!
Strictly Briks wants one of my readers to surprise their child with a set of Unique Shape Towers. They are giving away a set to one of my lucky fans.
To enter, check out the Strictly Briks website and tell me what you think your child would build with their product. Then fill out the Rafflecopter form below.
Giveaway open to Canadian and US residents. Mandatory question must be answered to be eligible to win. Giveaway runs from November 3 – November 15, 2017. See my terms & conditions for full giveaway info. Void where prohibited.