For as long as I can remember, I have loved swimsuits. I always look forward to going on holidays to go swimsuit shopping and have had my share of favourites over the years.
This year, the Knix swim line has me very excited! This collection has suits for every body type and I love them all!
Disclosure: This post contains affiliate links for your shopping convenience.
Swim Tops
I'm a big believer that everyone should be comfortable in their swimwear – including bikinis. For years I switched over to one-piece suits – which are lovely – but there's nothing like the feeling of a bikini.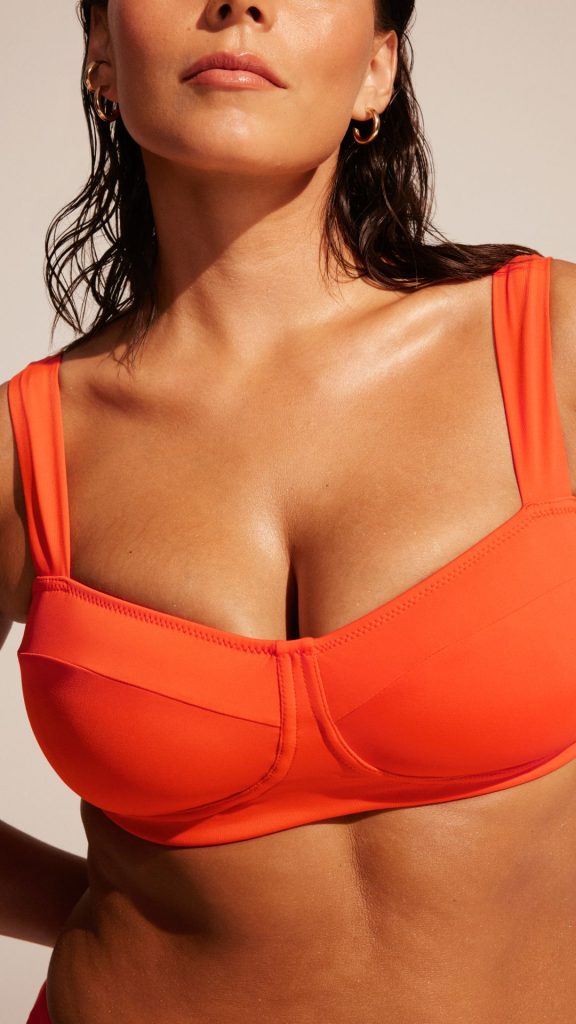 .
The bikini selection in this year's Knix swim line is awesome. There are five interchangeable tops to choose from. I personally love the Deep V Bikini top but the Sculpt Bandeau and the Tankini top are also high on my list.
.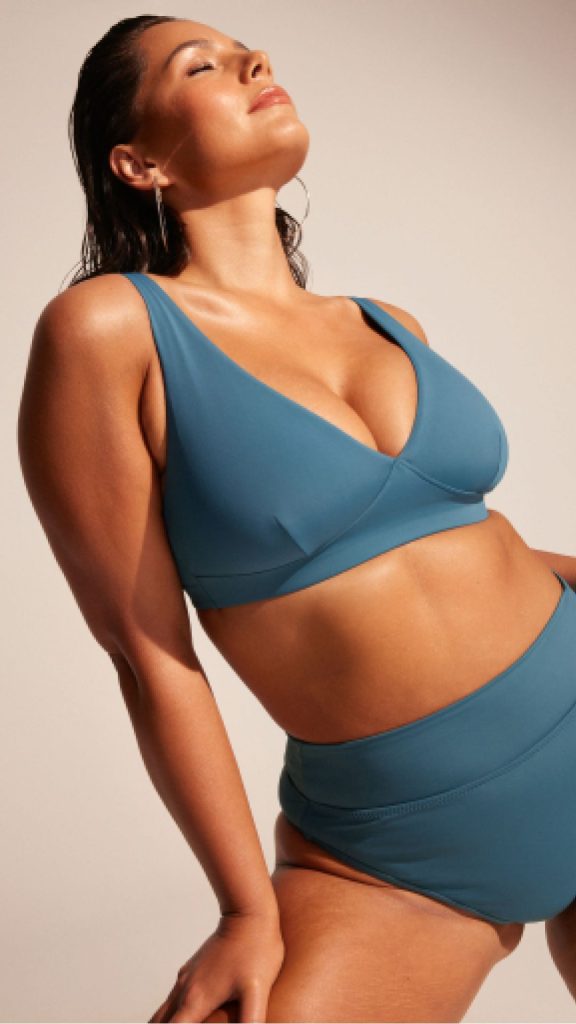 All suits come in seven colours and patterns and range in cup sizes A-G.
Swim Bottoms
Just because I love bikinis doesn't mean I love tiny bottoms. My bottom of choice is the Leakproof Ultra High Rise bottom. I love this bottom because you can actually adjust how high you want your tummy covered. I usually raise my bottom to just under my belly button. I love the rushing on this bottom as it makes me feel like it takes away attention from my tummy.
.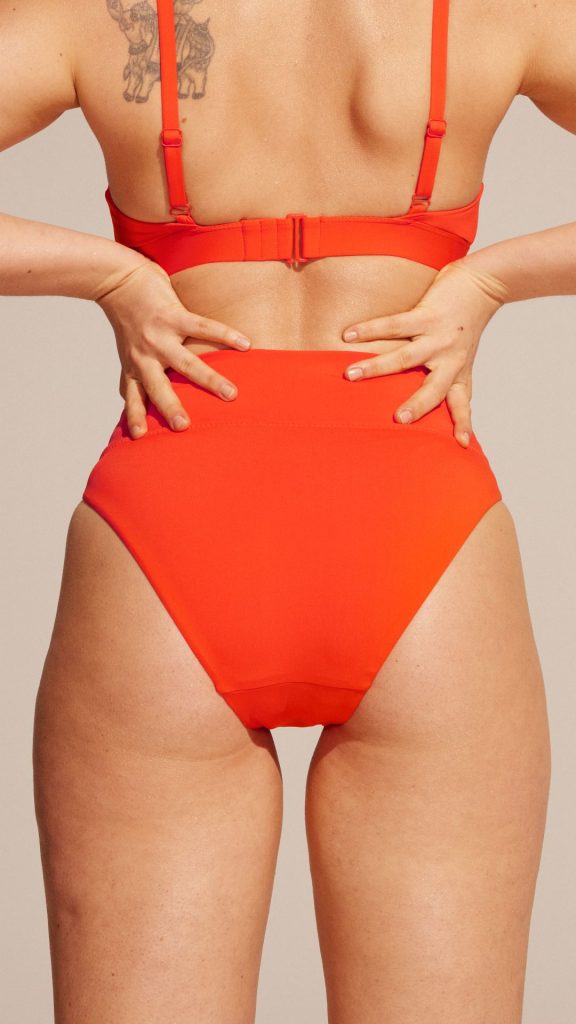 There are five different bikini bottoms to choose from. Knix even has a swim short option, which I think is amazing.
Many of the bottoms have the leakproof option. This means the bottom will absorb 3 tsp of blood. I have the leakproof option and I have to say, it does not feel bulky and you cannot even tell that my bottom has an extra layer of protection. I would wear my leakproof bottom even when I don't have my period.
.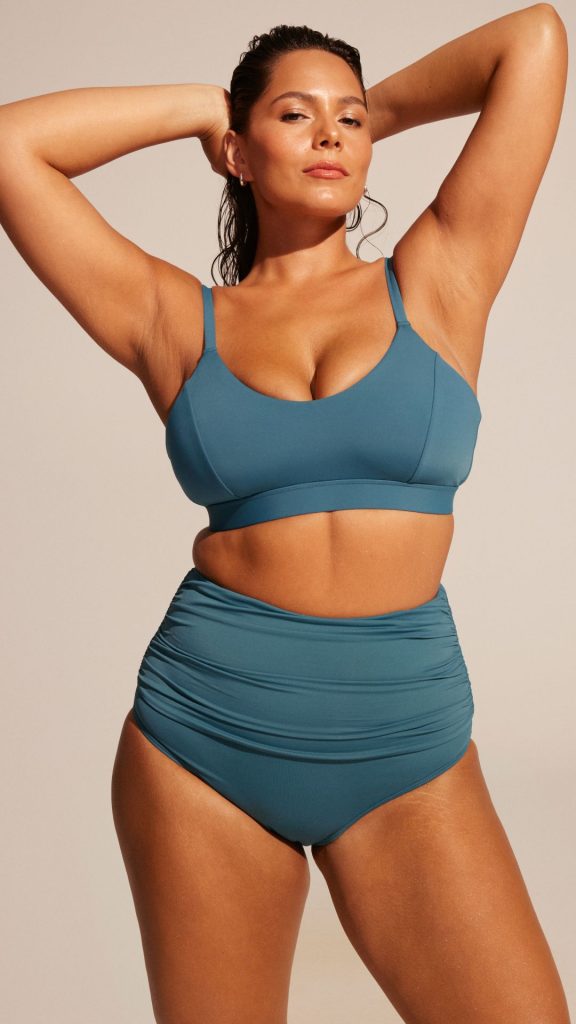 One-Piece Suits
I shared how I love bikinis but I always travel with at least one one-piece suit. I think they are classic and beautiful.
.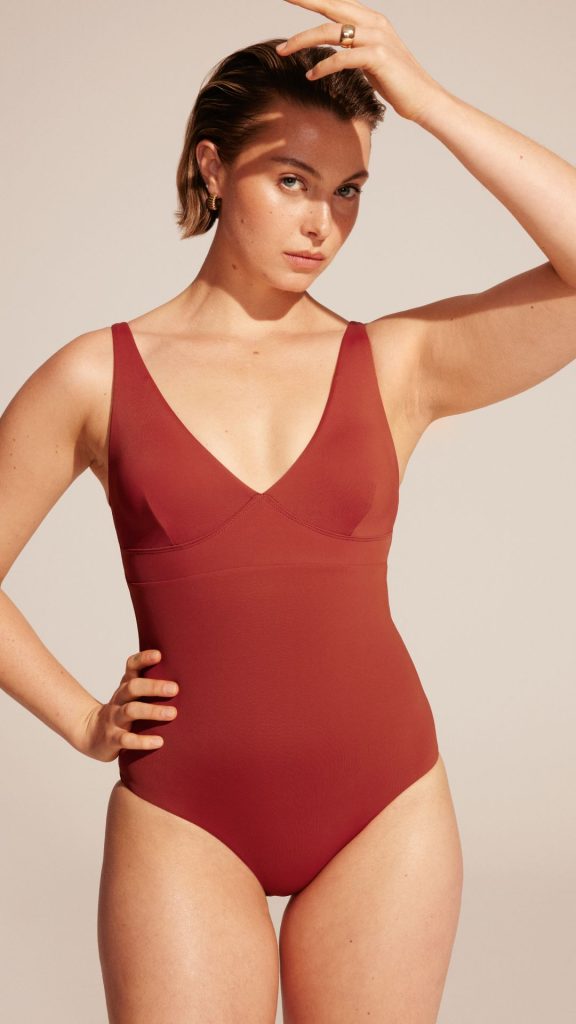 This year's Knix one-piece suits are gorgeous! There are six different styles to choose from, some with the leakproof option.
My favourite suit of the line is the side-tie one-piece swimsuit. I love the side-tie detail. A close second is the Leakproof Wrap one piece. I think it's a classic look that will look good on any pool deck.
Overall
I'm so impressed with the 2023 Knix Swim line. I wish I was on vacation right now so I could live in my Knix swimsuits.
,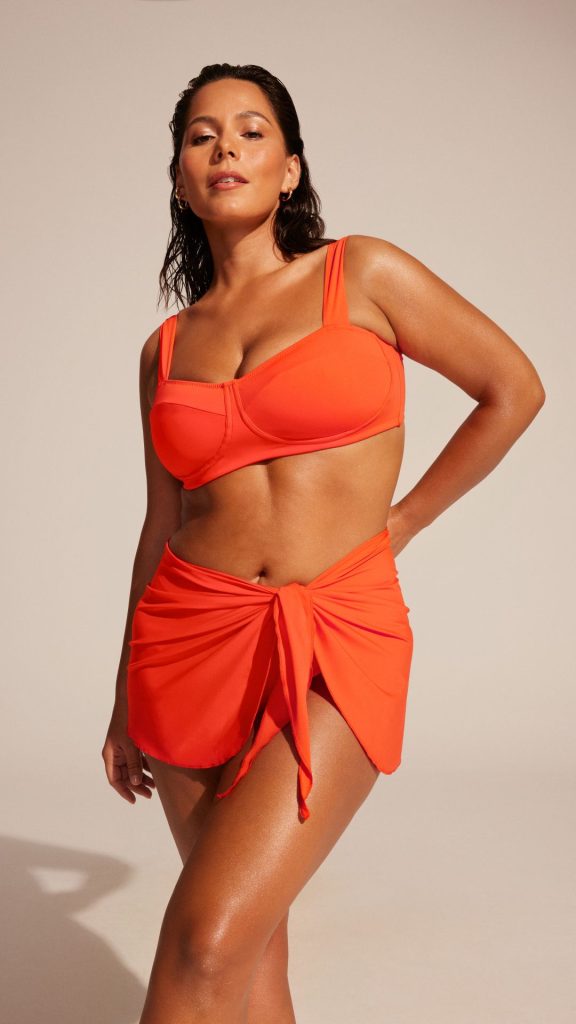 Knix swimsuits are high quality, supportive and have SPF 50+ protection. Knix swimsuits are machine washable in cold water. It's recommended to lay them flat to dry.
Knix swimsuits have a 30-day exchange/return policy. If you're not happy with the fit or the size, you can easily return or exchange your purchase.
Save on your next purchase
Found the perfect swimsuit? Save $10 off orders of $100+ with my promo code: MFSBLOG_KNIXLOVE at checkout. 
Tell me, which Knix swimsuit do you want most this summer?