A few months ago I received a Cozey original chair and ottoman to help create a reading corner in my living room.
I was impressed with the speed of the delivery, how easy the chair and ottoman were to assemble, and the quality of the chair I received.
Disclosure: Cozey provided a chair to facilitate this review. All thoughts and opinions are my own. This post contains affiliate links for your shopping convenience.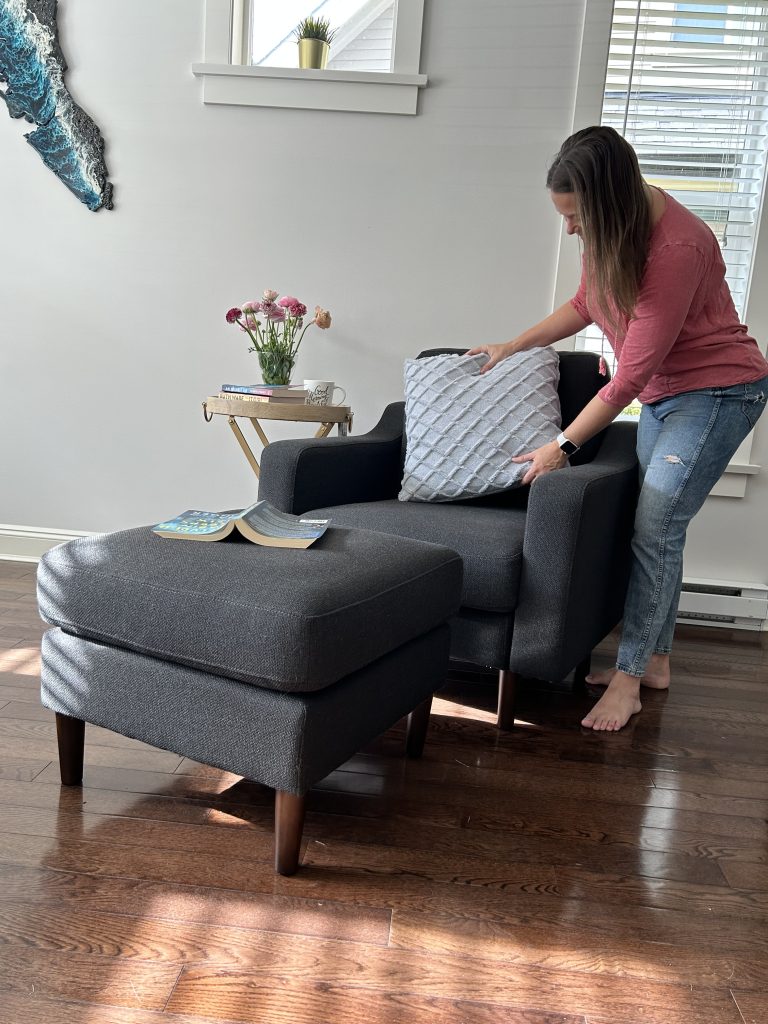 I set up my reading corner in a bright room in our house. I wanted a comfortable space to escape to after dinner where I could read and relax.
My Cozey hair has exceeded my expectations. It's now my favourite spot in the house!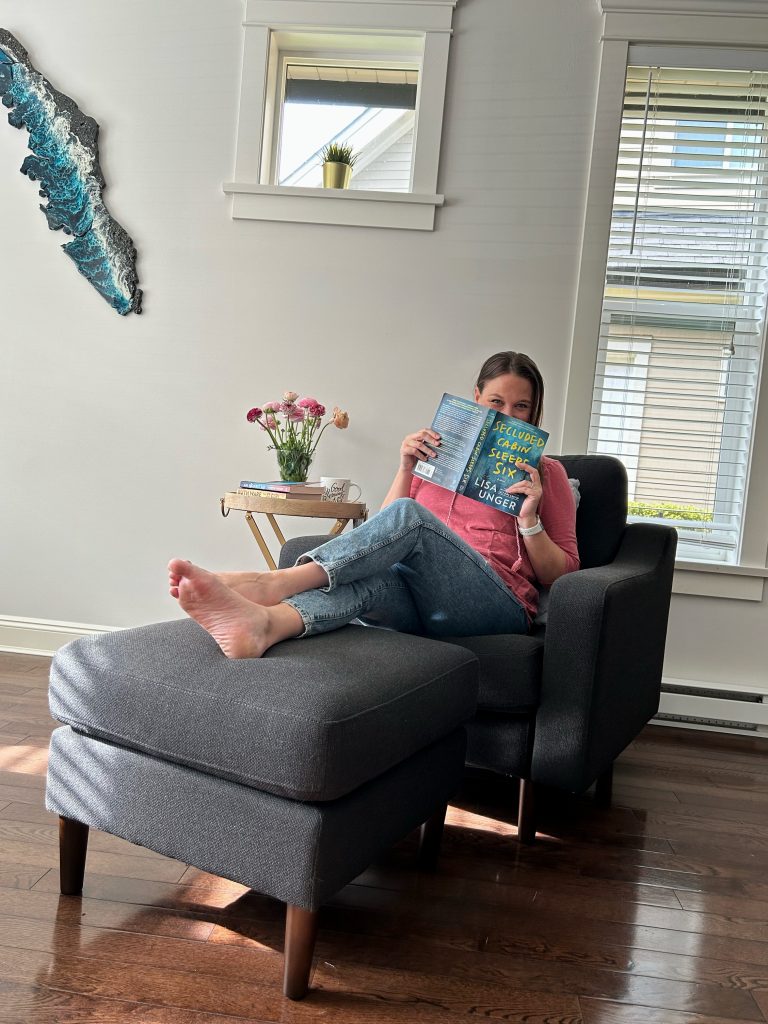 About Cozey
Cozey is a Canadian furniture company that sells modular sofas (and more). The customer designs their furniture configuration on the Cozey website and the product is shipped in multiple boxes. The best part is that the product arrives quickly and requires no tools to assemble.
Quality
I have to be honest, I wasn't sure what to expect when I ordered my Cozey chair. I wanted a quality, durable product.
I was so surprised when I assembled my chair. The foam in the cushions was thick and cushy, the wooden legs were solid, and the hardware on the chair was sturdy.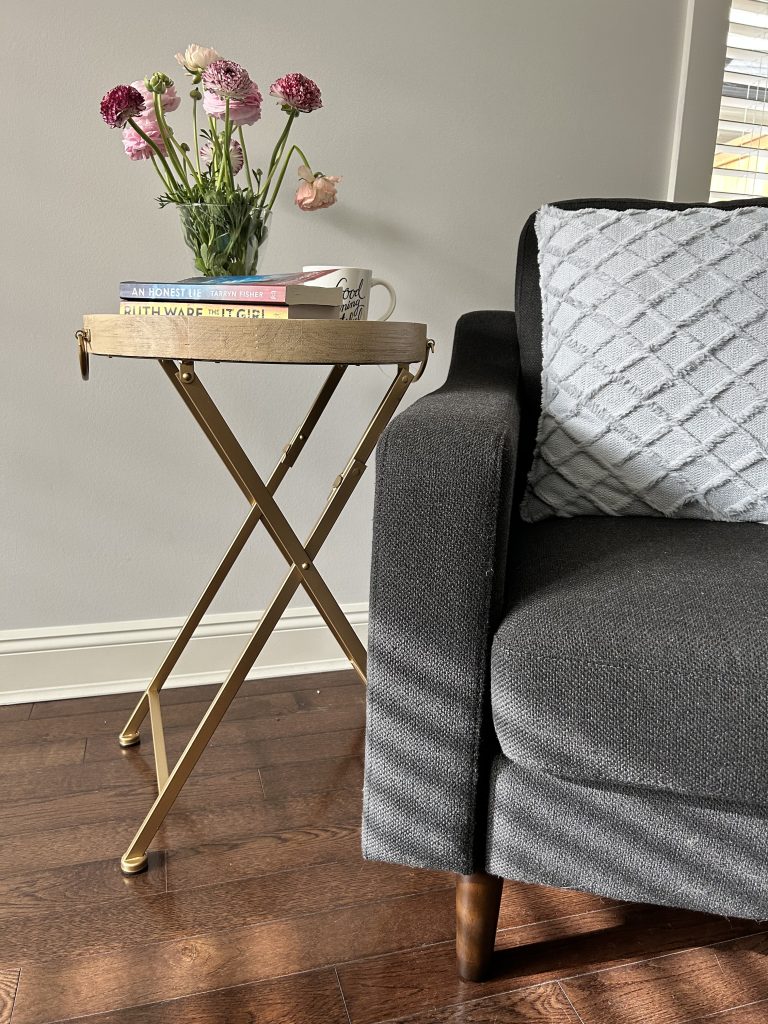 I'm happy to report that after sitting and enjoying my chairs for over 2 months, it's still as comfortable as the day I unpacked it. The cushion is plump and the chair is extremely comfortable.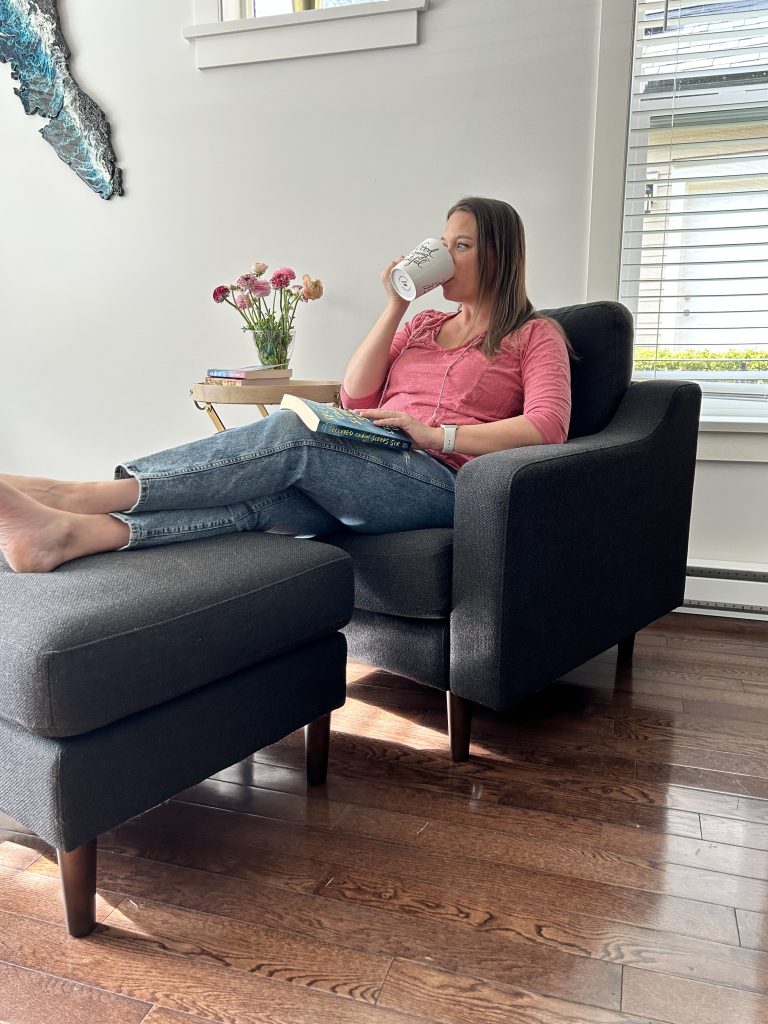 Versatile
Perhaps what I like most about my new chair is that this piece of furniture could fit in any room and with existing furniture. My chair is in our formal living room and looks fabulous with our existing white leather sofa.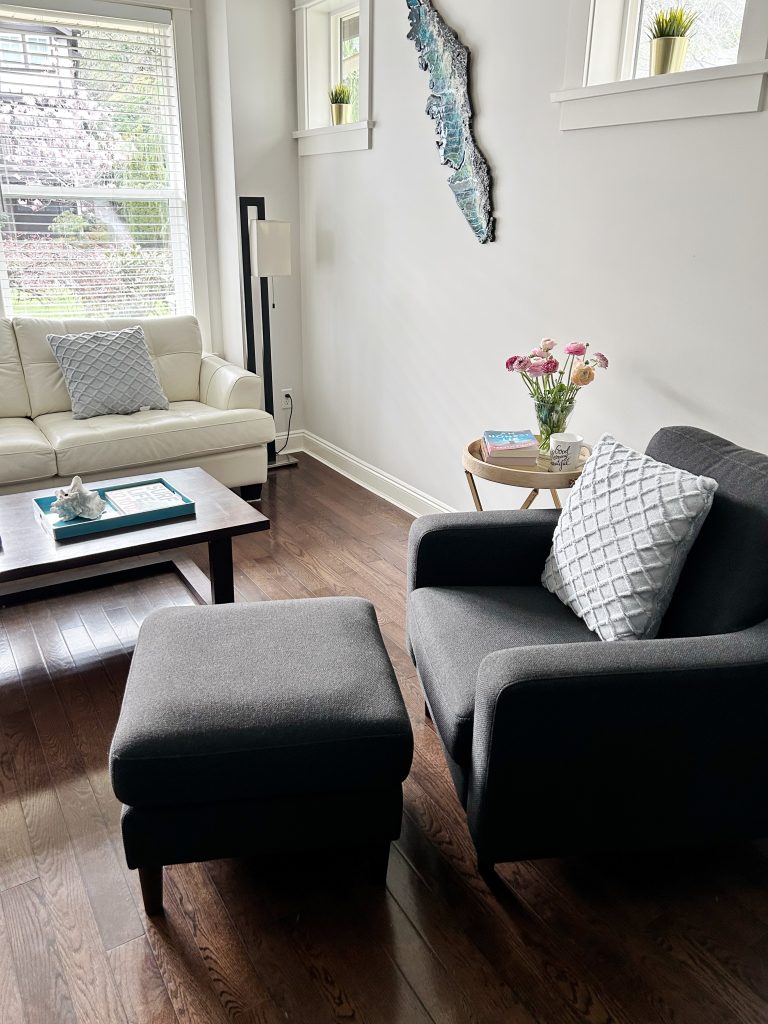 I love moving furniture around and reimaging rooms, I think this chair could be placed with just about any other piece of furniture in my home.
Overall
If you're looking to add a piece of furniture to your existing living room or purchase a new sofa or sectional, I highly recommend Cozey.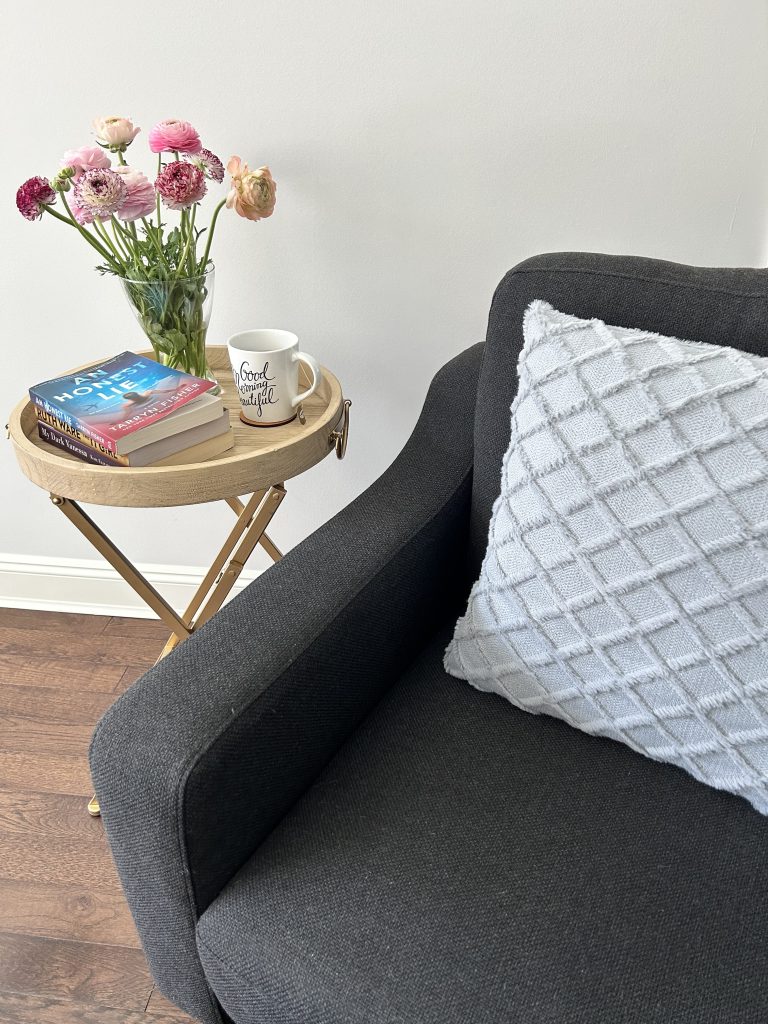 I am impressed with the quality and comfort of the product. I imagine my chair will be a fixture in my living room for years to come.
I love how quickly my chair was shipped, how easy it was to assemble, and how it completes my living room.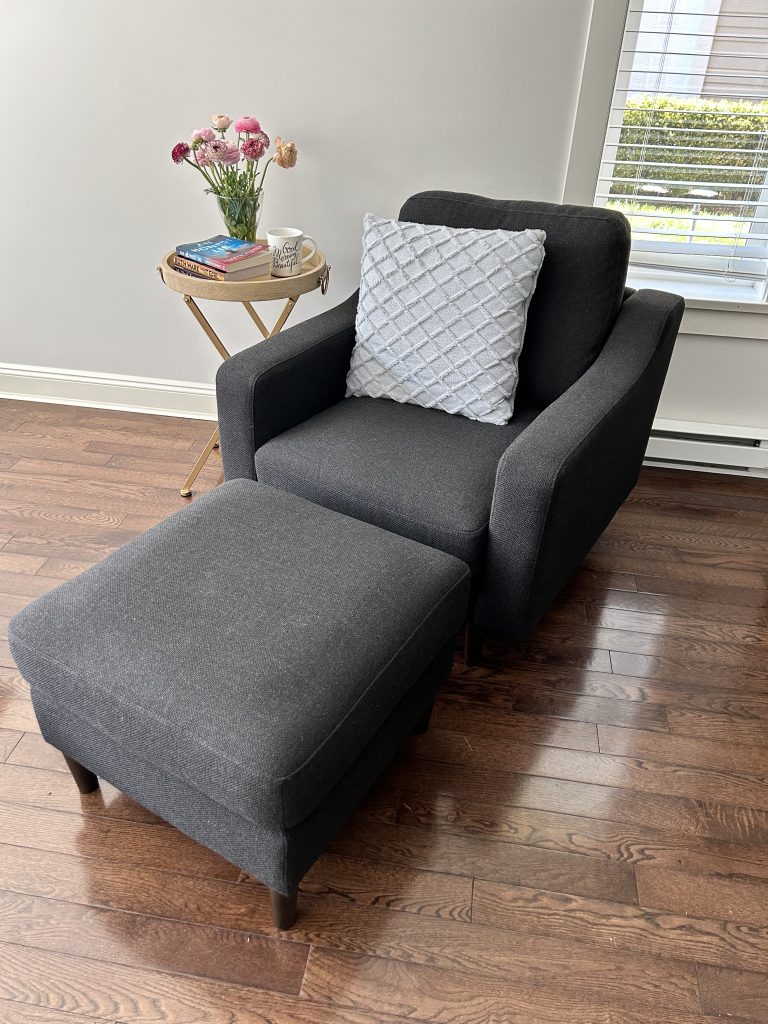 There are many different colours and materials available for Cozey chairs and sofas. You can even order free swatches to help you decide on the perfect colour.
You can shop for Cozey furniture online, in the comfort of your home.
Featured here:
Original Cozey Chair and Ottoman
Tell me, are you shopping for a new chair or sofa? What do you like about Cozey?