Over the last year, I have discovered reading again. I've been reading an average of two books per month (which is a big deal for this slow reader). I love picking up a book on lazy mornings and after dinner.
The problem is that I don't have a true "reading area". I've been reading on the couch, in my bedroom, always chasing the light. I thought it was time to create a comfortable dedicated reading corner.
Disclosure: A sample was provided for this review. This post contains affiliate links for your shopping convenience. 
I was so happy when the Canadian company Cozey offered to collaborate with me to create a cozy reading space.
Who is Cozey?
Cozey is a customizable furniture company based in Canada. With Cozey you can design your own seating configuration. There are two collections to choose from: original and ciello. Designing your living space is simple on the Cozey website. There are several fabrics and colours to choose from, making every combination unique to you.
Cozey also has a selection of tables, media units and accessories to complete the look of your new space.
Cozey furniture is delivered fast for free and easy to assemble. All furniture pieces have a 30 day risk-free trial and a 5 year limited warantee.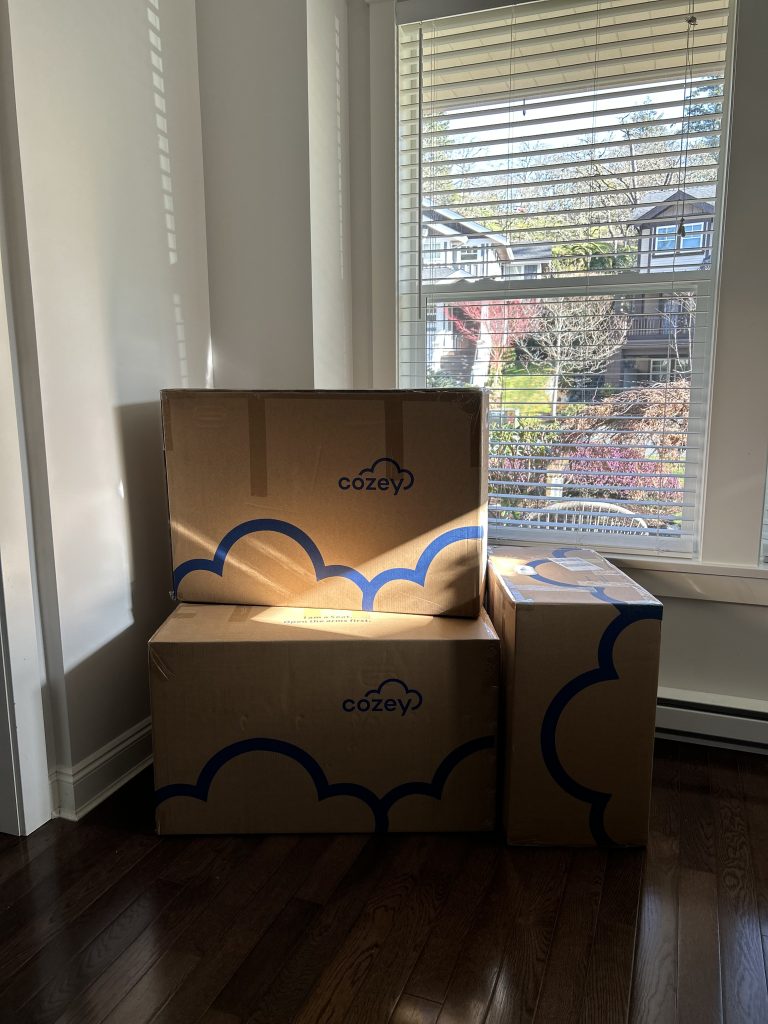 My Cozey order
I selected a Cozey Original chair with Ottoman for my home.
I could not believe how quickly my Cozey chair arrived. I was so excited when I saw the boxes waiting for me outside after work.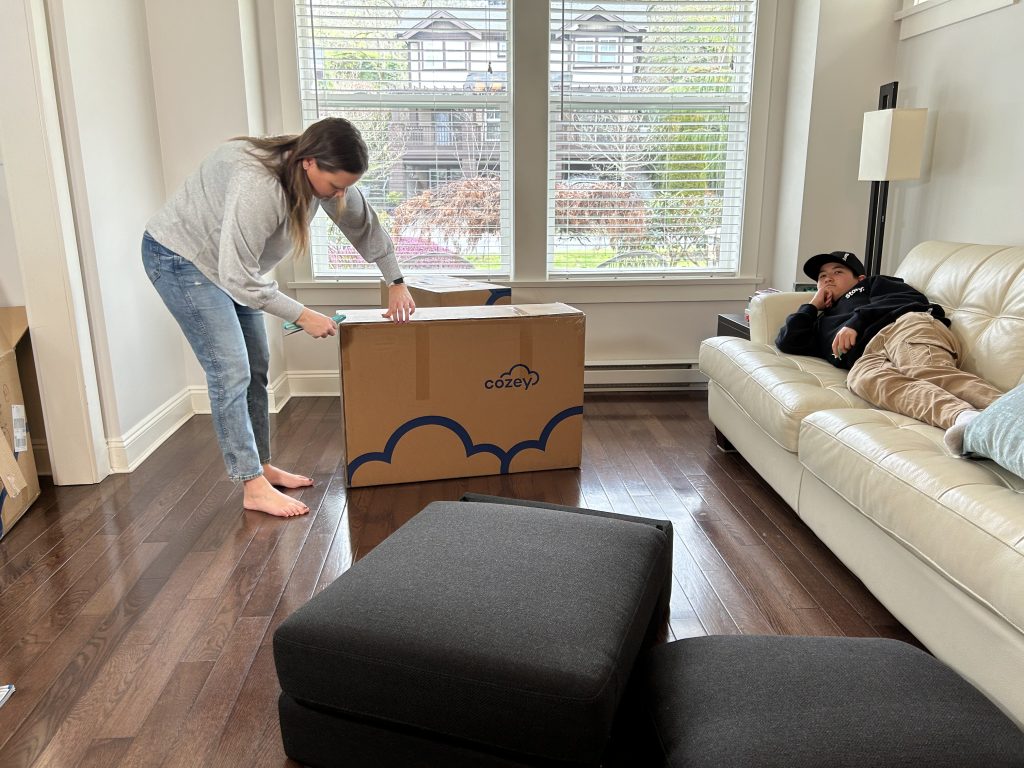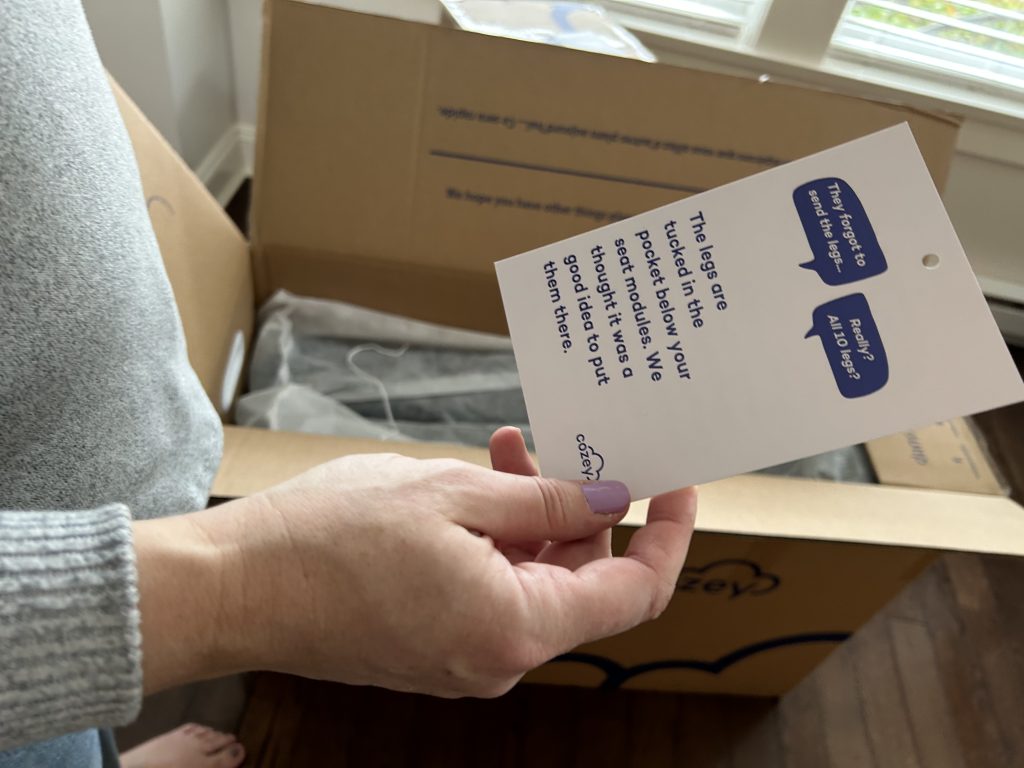 I assembled my Cozey chair on the weekend. I was so impressed at how easy and quick the assembly process was. 
All the pieces of my chair snapped in together, and the legs of my chair and ottoman were easy to screw on. I didn't need any tools to put together my Cozey chair and ottoman.
.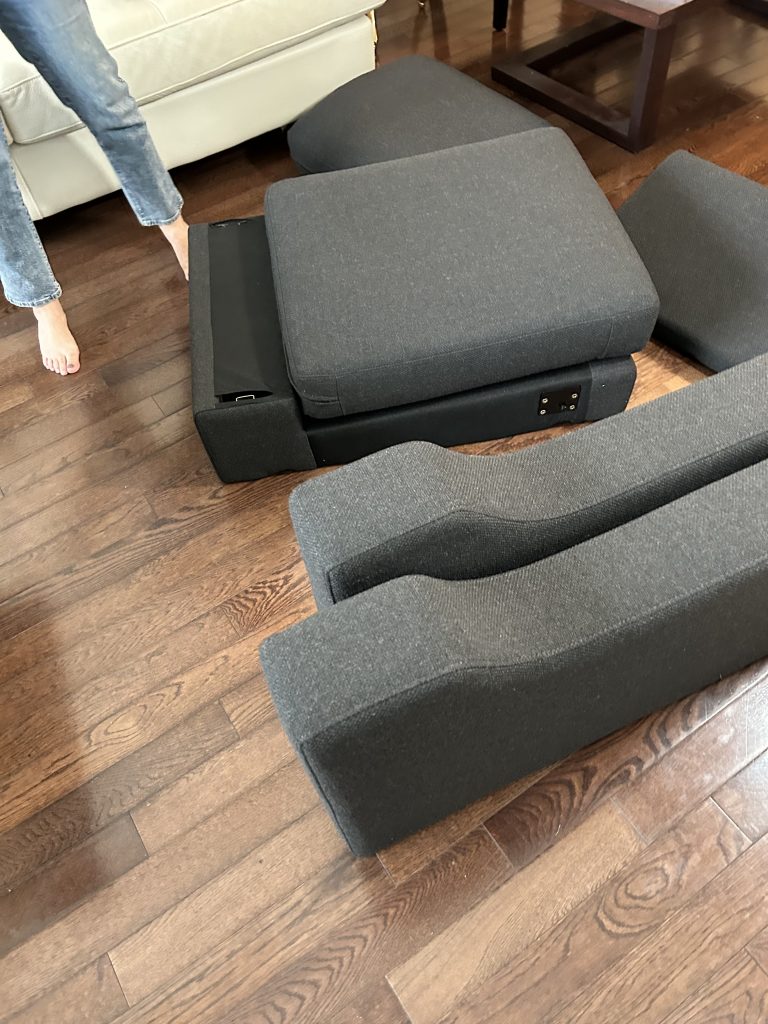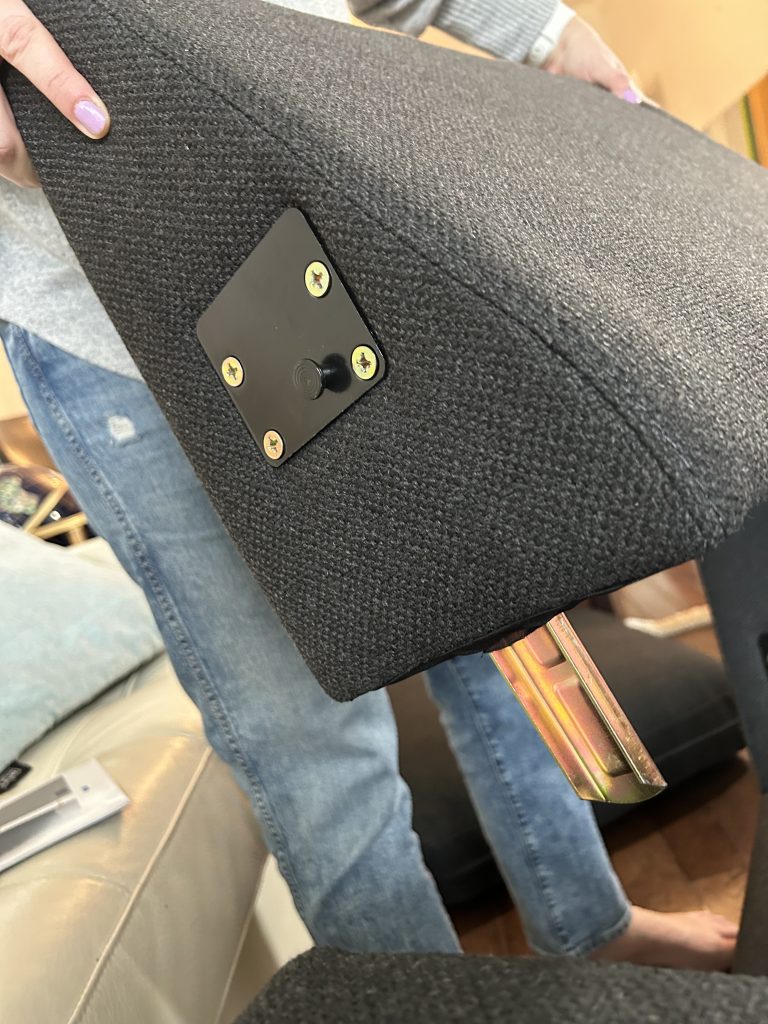 The entire assembly process took me about 20 minutes.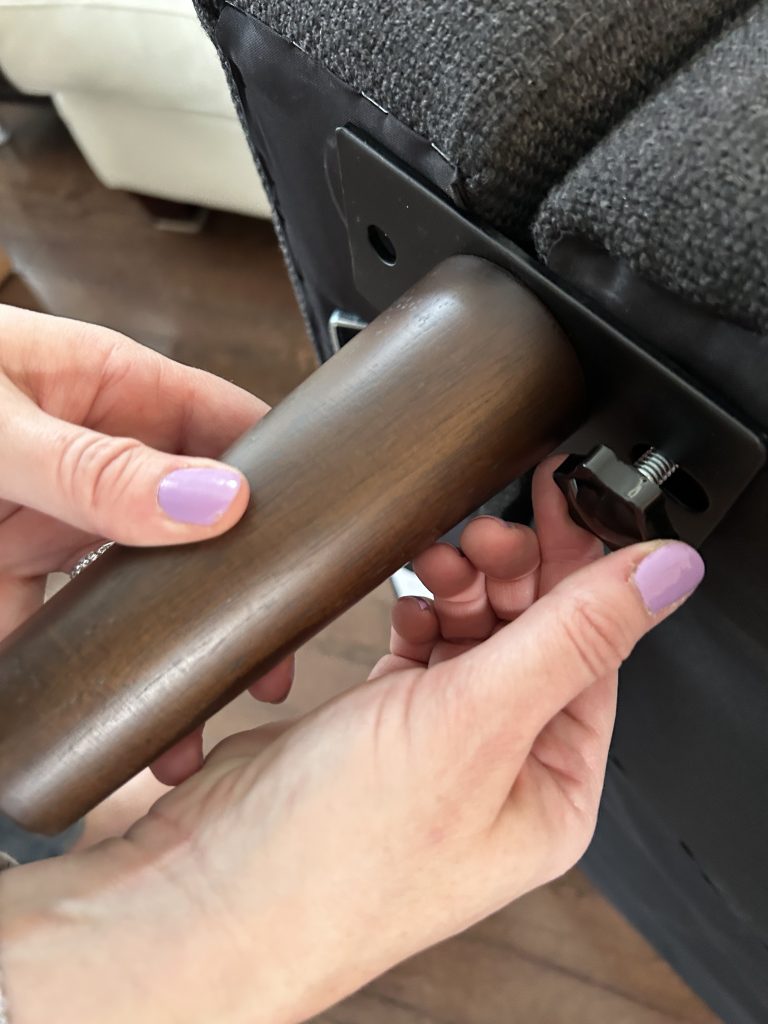 My Reading Corner
I absolutely love my Cozey chair. I cannot believe how easy it was to assemble and how it has transformed my living room. The Cozey original chair is so comfortable. The charcoal colour I chose goes well with the other furniture pieces in this room.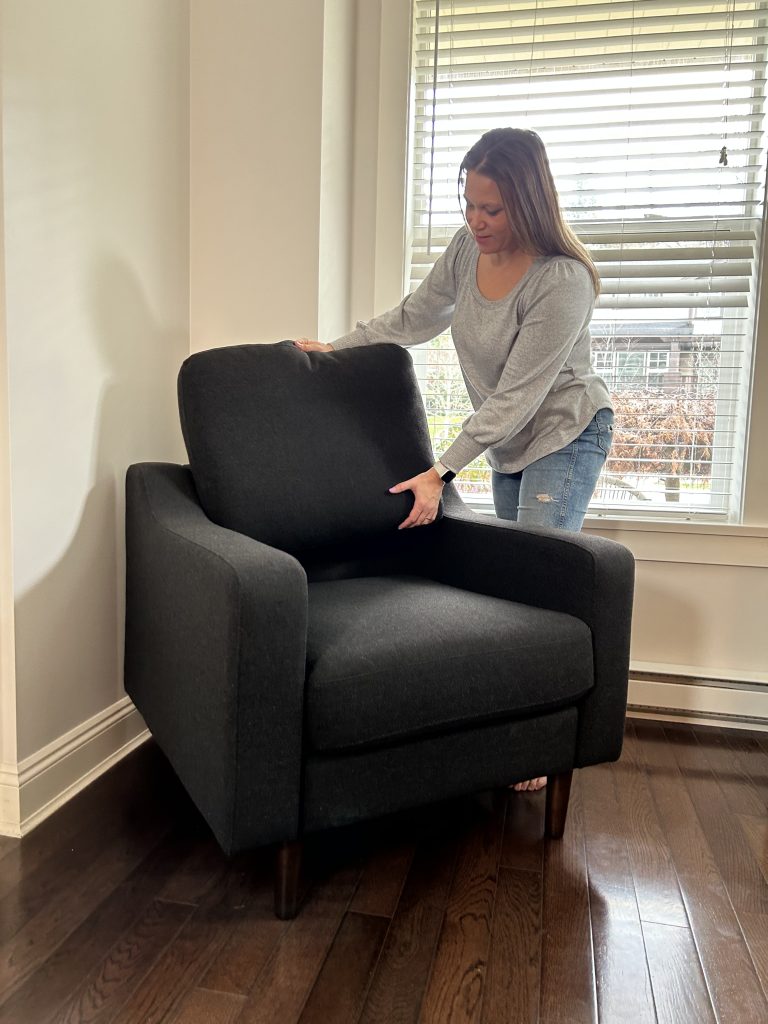 I'm still organizing the furniture around in my living room but I absolutely love my new reading chair. It feels great to have a dedicated space to sit and read or just relax.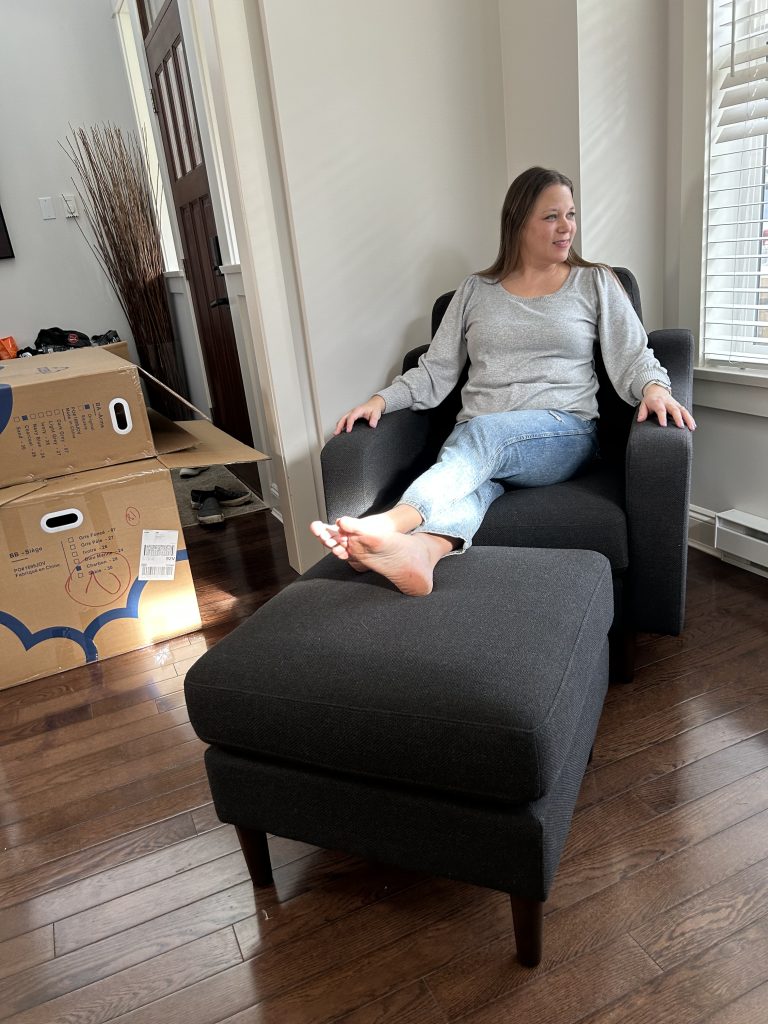 Overall
I'm very impressed with this product. I love the fabric and the quality of my Cozey chair. I couldn't believe how easy it was to assemble. 
I am now considering ordering more from Cozey and finally replacing all my living room furniture.
Are you looking at upgrading your furniture? I feel that Cozey furniture is a great way to create the space you dream of. To learn more about Cozey, check out their website now.
Products featured in this post:
Cozey armchair and ottoman in charcoal
Tell me, would you love a new chair, sofa, or sectional for your living room?