It looks like we'll be spending lots of time at home for the next little while.
I'm trying my best to get a schedule set up for my children. This daily schedule includes some downtime and some family game times.
Disclosure: This is a sponsored post and contains affiliate links for your shopping convenience.
I'm so happy to have added a few new products from Rubik's to our daily routine.
We recently received two new Rubik's cubes and a fun family game called Rubik's Race.
.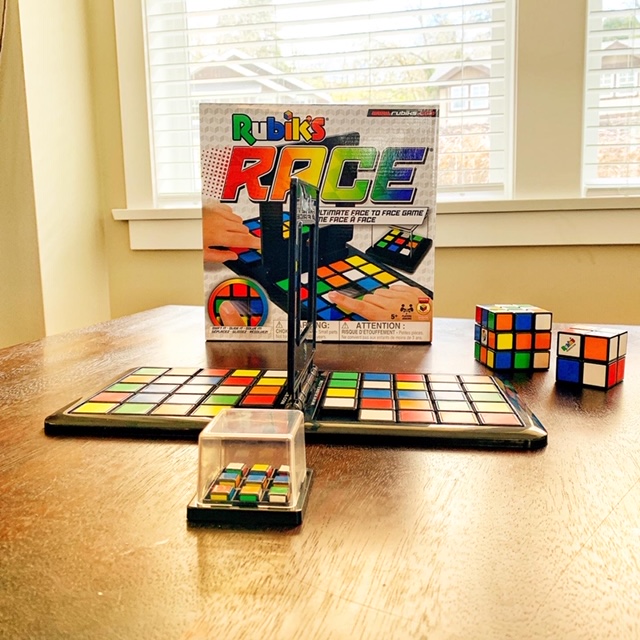 Rubik's Race
This new game is perfect for the entire family! My kids love trying to be the fastest to complete the puzzle.
The game is easy to set up and start to play.
Once the two-game surfaces are set up with coloured tiles, one player shakes the puzzle cube. Once the puzzle cube is ready players try to match the pattern as fast as possible.
Rubik's Race is a two-player game an is recommended for ages 5 and up.
.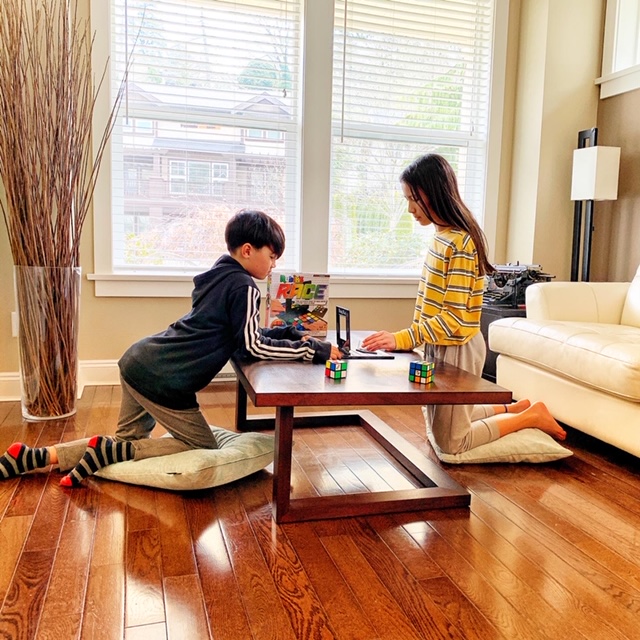 .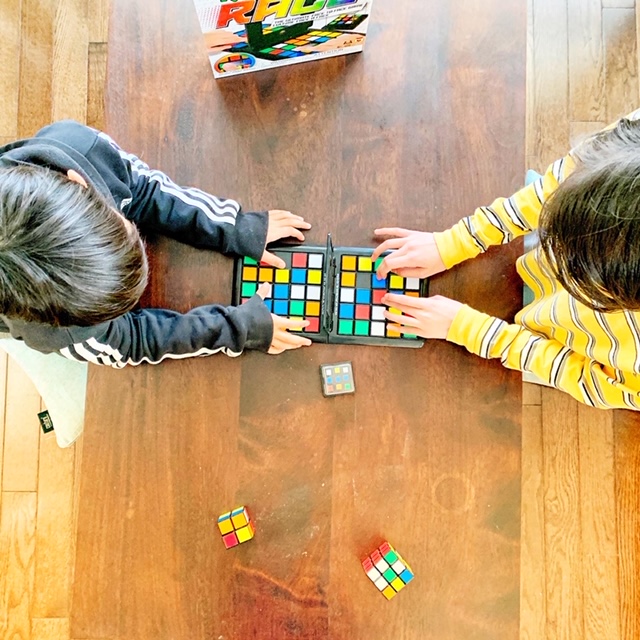 Rubik's Cubes
These fun classic games are a great brain teaser. There are many different types of Rubik's cubes available now.
The Edge is a simple one-layer puzzle that is designed to help you train for more complex cubes.
The 2×2 Mini Cube offers a slightly larger challenge while still helping increase skills and technique to solve the tougher ones.
The classic 3×3 Cube is the most recognizable cube and by far the toughest of the list.
We are having so much fun with our Rubik's products. You can purchase all of these products listed above in stores and online now.
.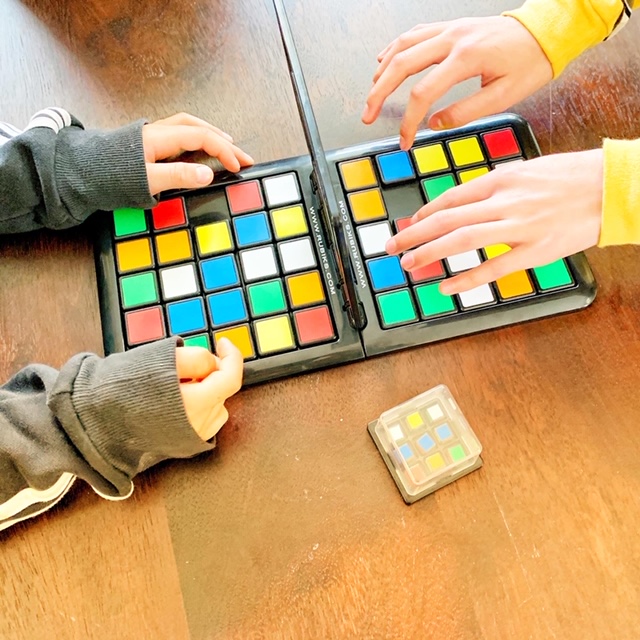 Giveaway!
One lucky reader will win the Rubik's Race game to enjoy with their family! To enter, tell me one fun at-home activity your kids love. Then fill out the Rafflecopter form below.
Giveaway open from April 2 – April 10 ,2020. Giveaway open to Canadian residents only. Mandatory question must be answered to win. See my Terms & Conditions for full giveaway info. Void where prohibited.