My daughter and I are trying to transition to clean beauty products. We're most interested in products that are made with natural ingredients, not tested on animals and that are without parabens.
Disclosure: This post contains affiliate links for your shopping convenience. 
I was so happy to receive new collections of skincare products and cosmetics from Burt's Bees. These new products were just what my daughter and I were looking for.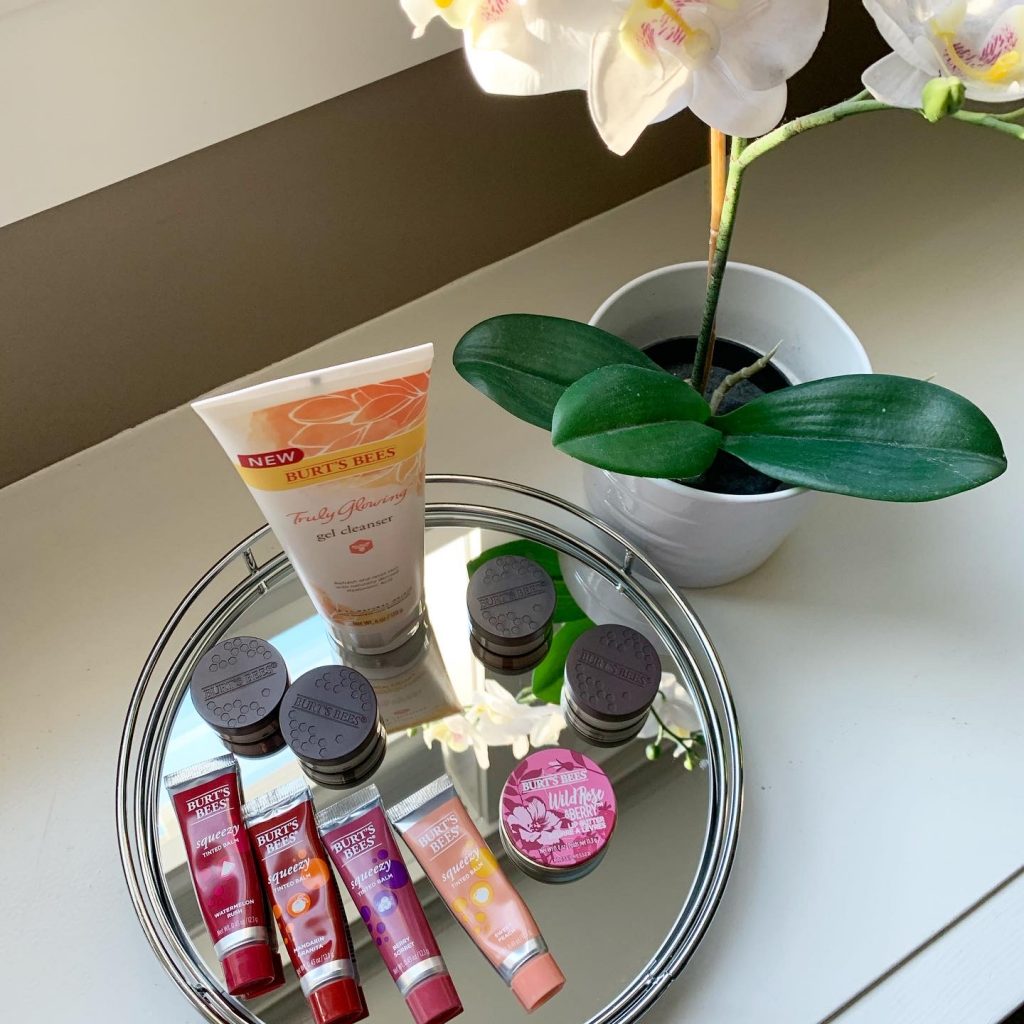 Skincare
We received Truly Glowing Gel Cleanser, Eye Gel Cream, Gel Cream, Day Lotion, Glow Booster, and Night Cream to try out.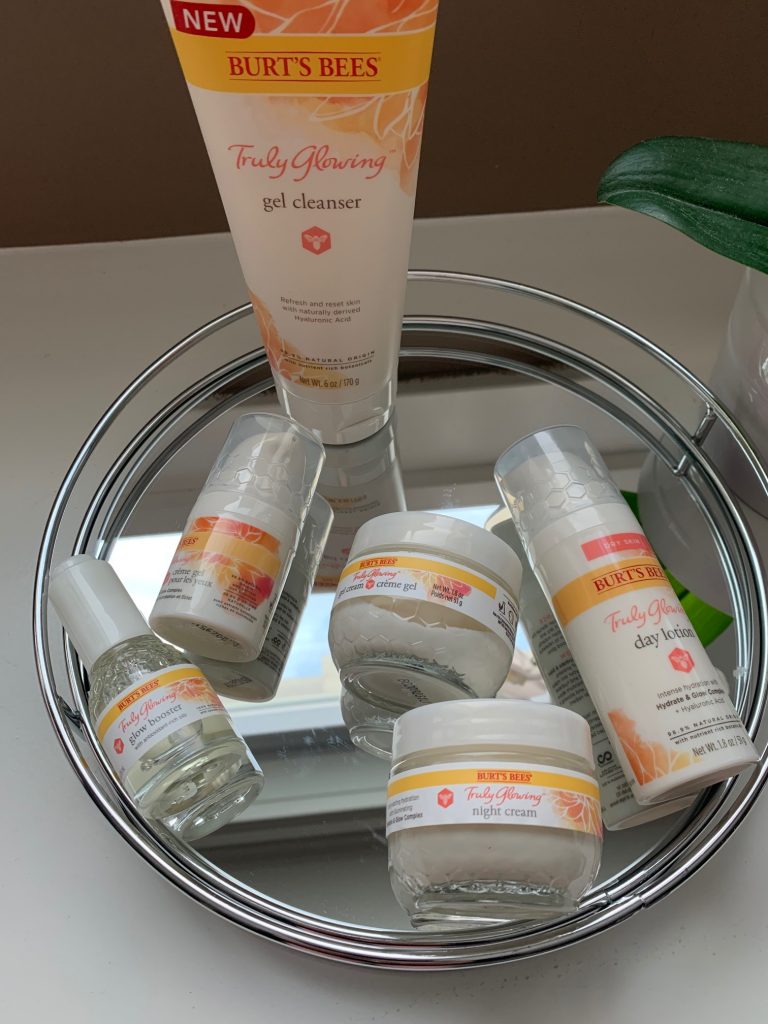 What you need to know about these products:
– they are fragrance-free
– they are 98.9% – 100% natural
– the creams are hydrating
– all products are made with nutrient-rich botanicals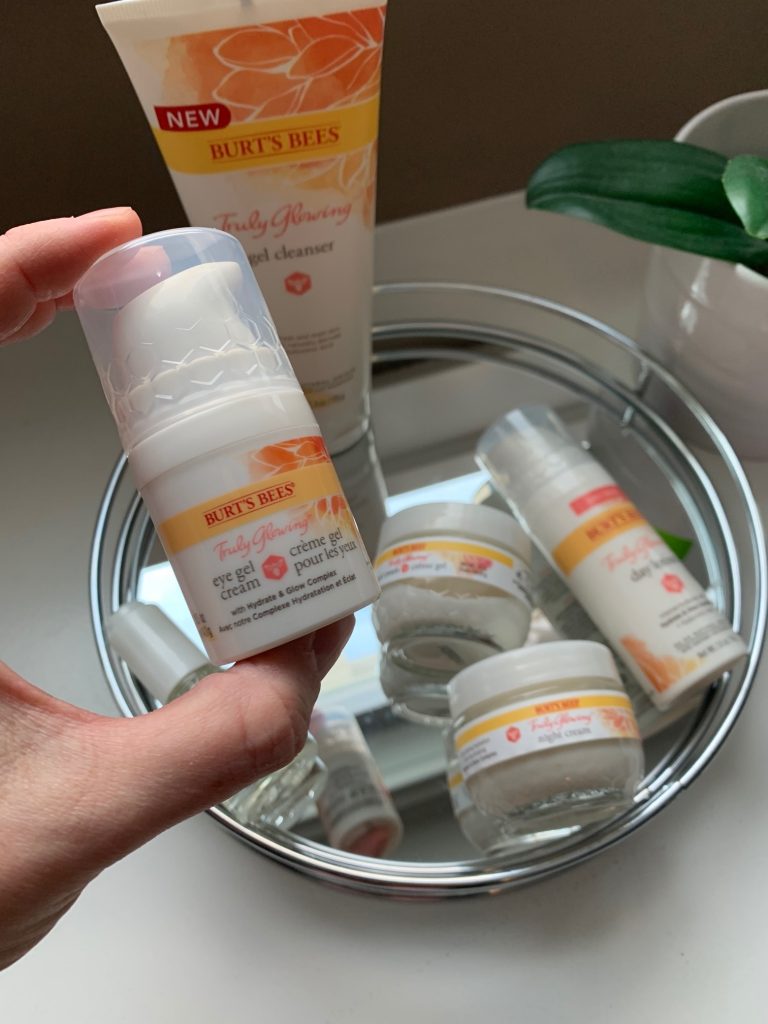 Since it's winter and so cold outside, I've really appreciated the Day Lotion in the morning and Night Cream before going to bed.

.
Makeup
I'm absolutely in love with the new makeup products Burt's Bees has sent along.
The Color Nurture Cream Eye Shadow is easy to apply and stays smooth all day. It offers a beautiful shimmer to my eyelids. The Burt's Bees Cream Eye Shadow comes in several beautiful colours.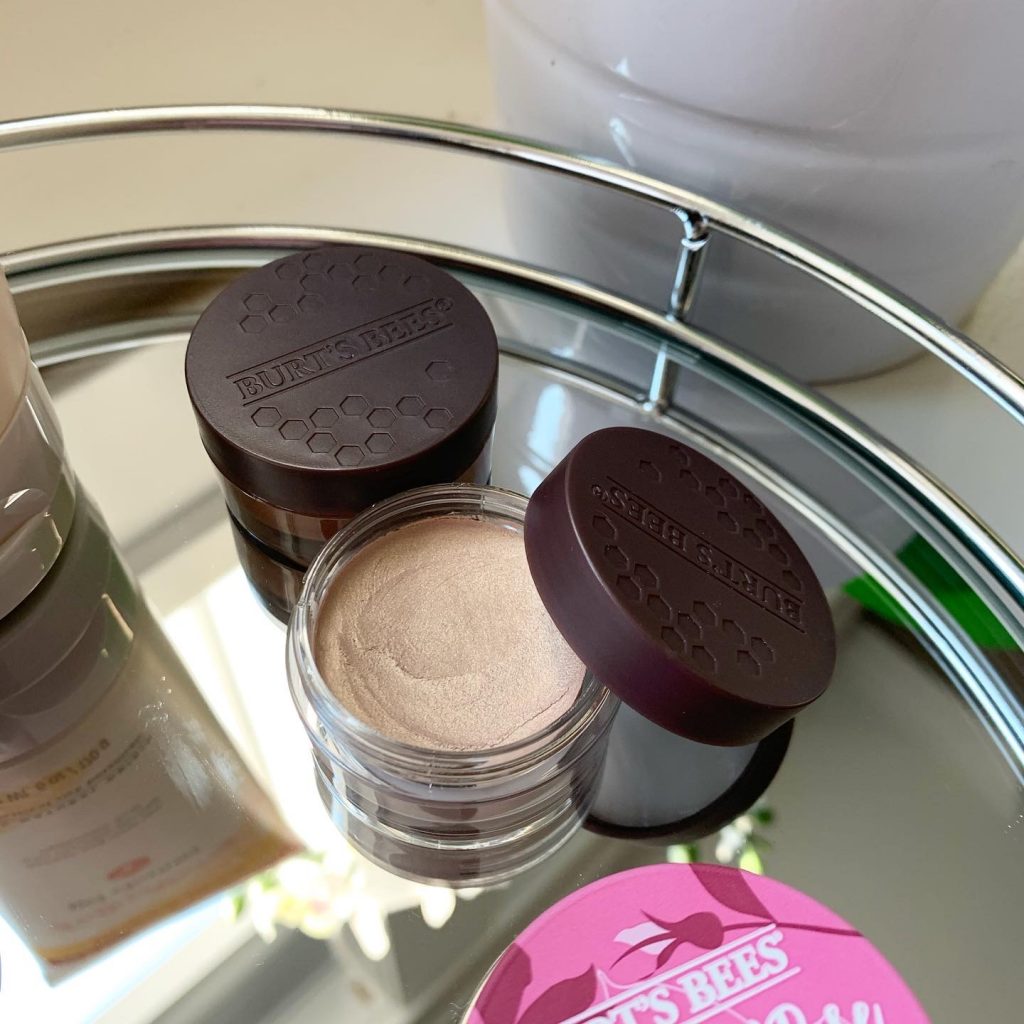 The Color Nurture Cream Blush easily adds a natural shade of colour to your cheeks. It blends easily on my cheeks and has skin-nourishing ingredients.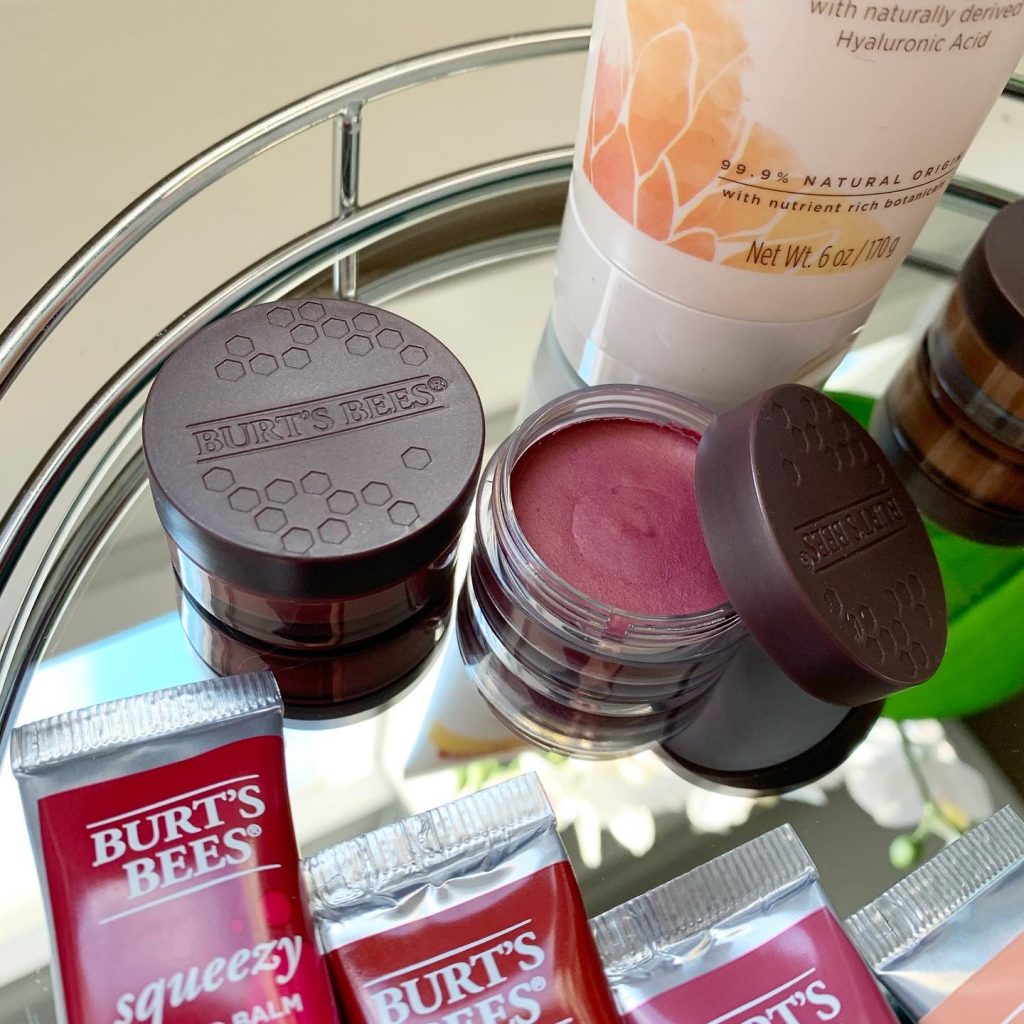 I've been using these products every day since I've received them. I absolutely love them!
Both the cream blush and the cream eyeshadow are 99.7% natural origin with mineral-rich color.
Lip Care
Burt's Bees has some new must-have lip care products.
New Squeezy Tinted Balms are made of 100% natural origins. These tinted balms are made with beeswax and hydrating cocoa butter. They add instant shine and hydration to lips. They also have a faint flavour.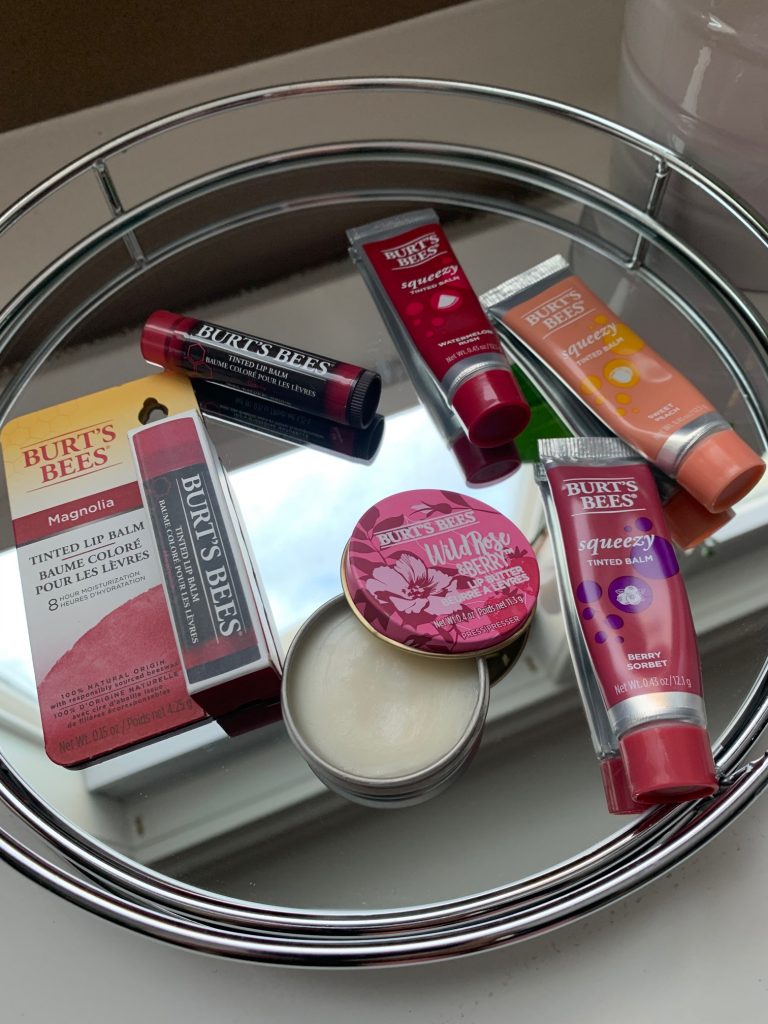 The Wild Rose & Berry lip butter is a must-have. This lip butter instantly moisturizes your lips. It contains Shea and Cocoa butter. The new tin is easy to open.
Traditional Burt's Bees Tinted Lip Balms are also a favourite. These offer 8-hour moisturization and give you a touch of colour.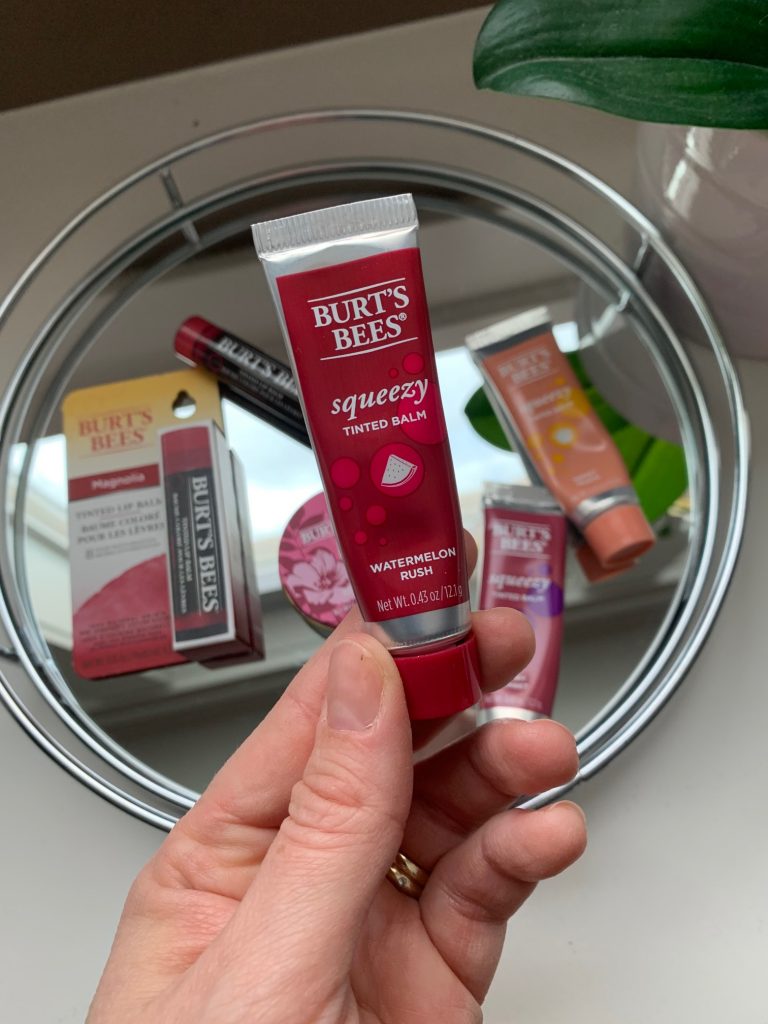 Overall
We love these new Burt's Bees products so much. I'm so happy to be adding these natural products to our daily routine. I cannot even express how much I love using these new products every day.
If you're looking for Natural cosmetics and skin care products, do yourself a favour and try some of these Burt's Bees products.
Burt's Bees products are available in stores and online now.
.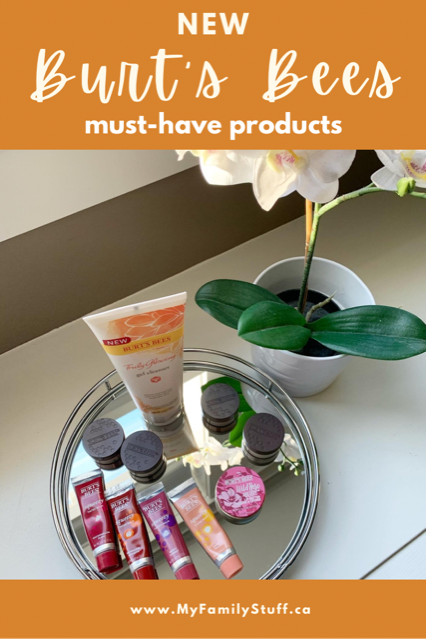 I'd like to know, what Burt's Bees products have you tried?