My goal every spring is to clean up the playroom, get rid of toys my children are no longer interested in, and pick up a few new things I know they'll love.
I was so happy when Ravensburger reached out wanting us to test out some of their puzzles and toys. This gave me the push I needed to clear out the playroom, donate what my kids don't play with anymore and bring in some fresh games and toys.
Disclosure: Samples were provided to facilitate this review. This post contains affiliate links for your shopping convenience. 
Ravensburger Puzzles
You have most likely seen Ravensburger puzzles in stores before. These premium puzzles use extra-thick cardboard and linen-structured paper to create the perfect puzzle pieces. Ravensburger puzzle pieces interlock perfectly together. These puzzles are durable and of superior quality.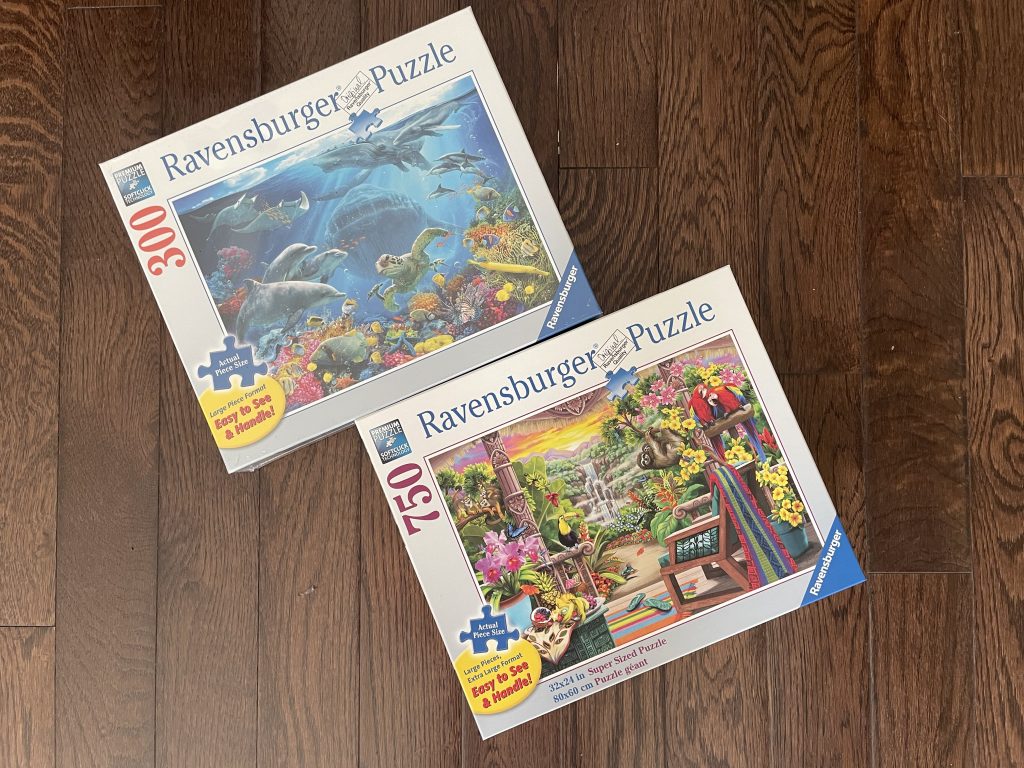 All Ravensburger puzzles have colourful and imaginative illustrations. There are Ravensburger puzzles for every age range.
These quality puzzles are made with sustainable materials and make learning fun. Puzzles are a good way to train recognition, practice logical thinking, patience, and hand-eye coordination.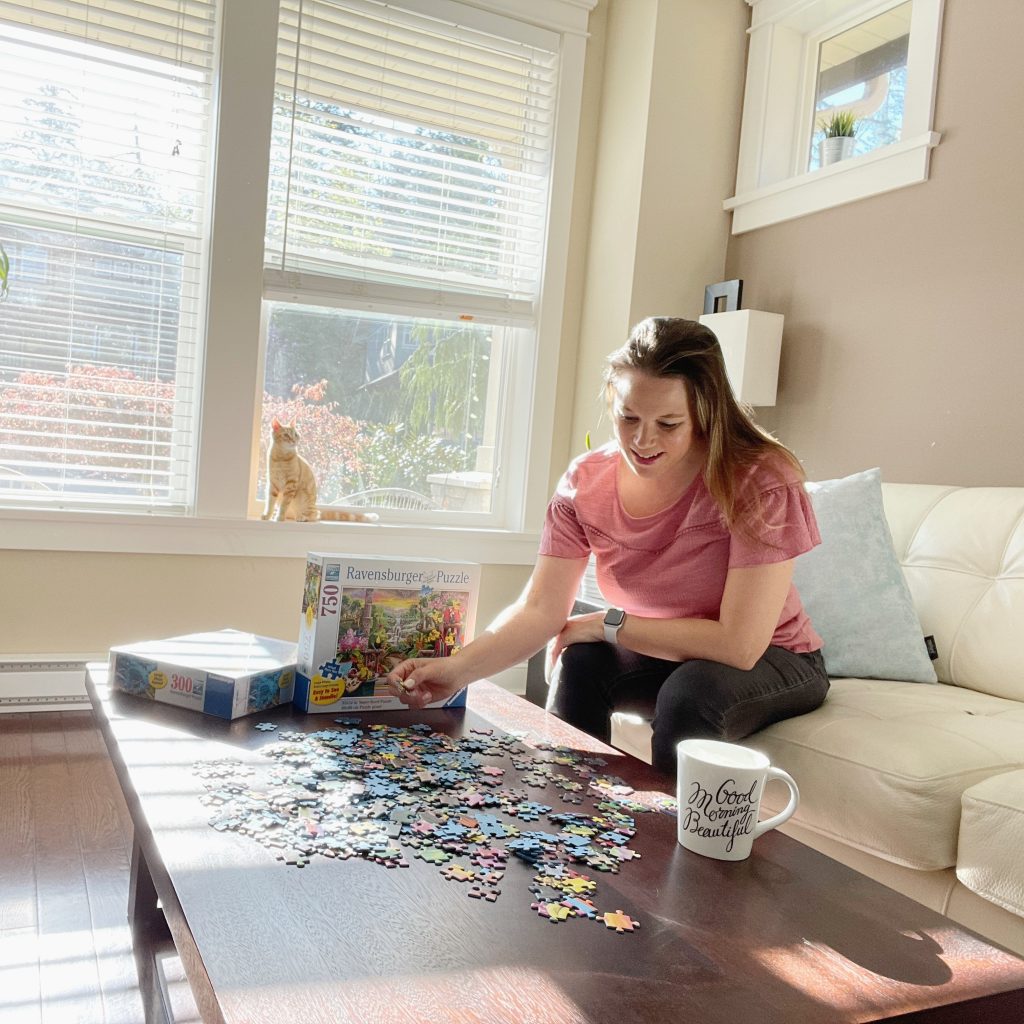 I have enjoyed sitting down with my children in the last year working on puzzles together. It's a great family activity.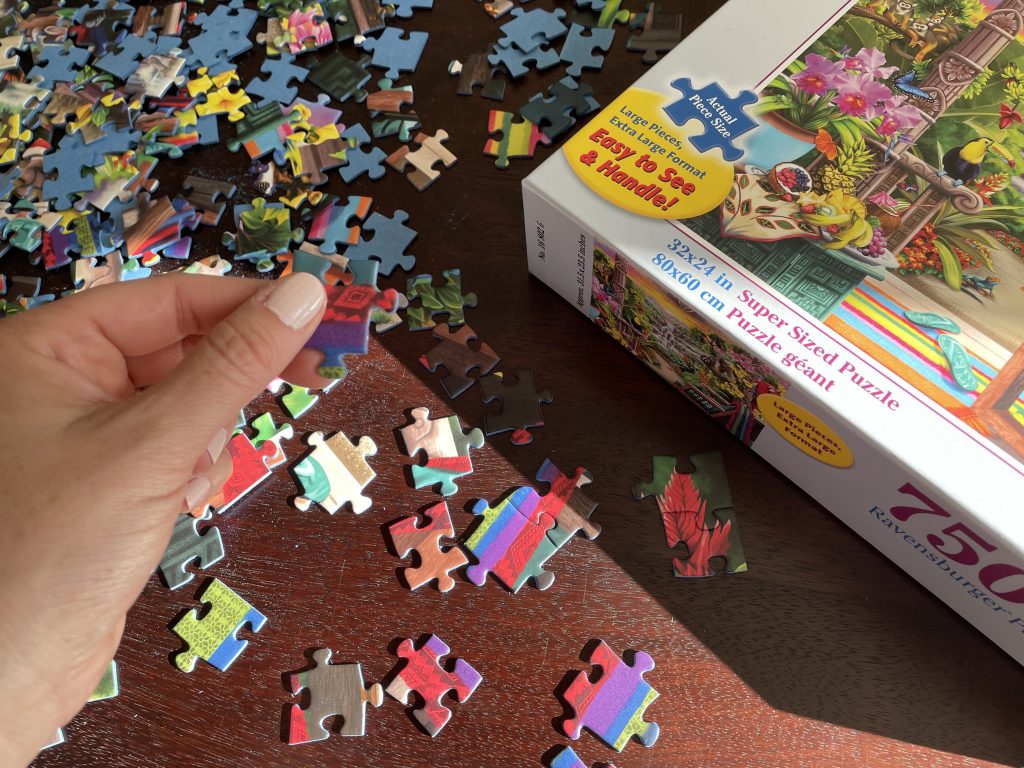 We received an assortment of puzzles for ages 6+ to adult.
I'll be gifting the Solar System puzzle to my nephews and the Underwater Wonders will be destined to my nieces this Easter.
I plan on making the Life Underwater puzzle with my kids over the long weekend and keeping the Tropical Retreat puzzle for a rainy day.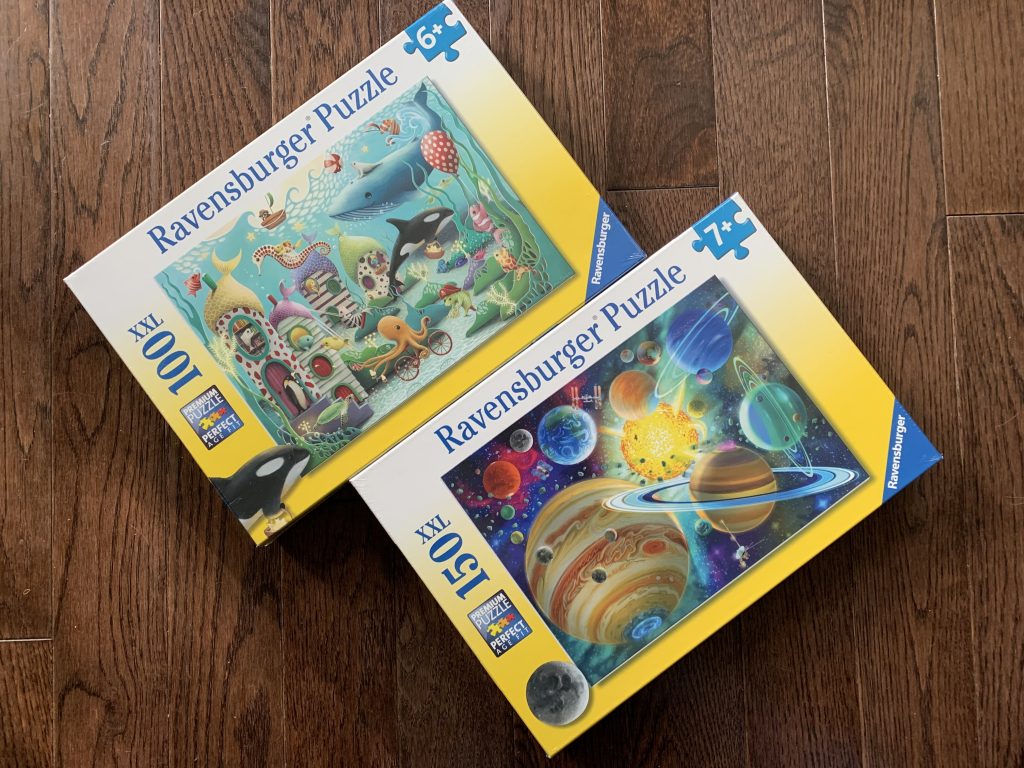 Ravensburger also has Disney, Star Wars, and Barbie puzzles. You can find Ravensburger puzzles online, at toys stores and at Indigo.ca.
GraviTrax
My son had been eyeing GraviTrax marble track sets for a while now. He was overjoyed with Ravensburger sent over the GraviTrax PRO Starter Set. This starter set comes with everything you need to build intricate marble tracks.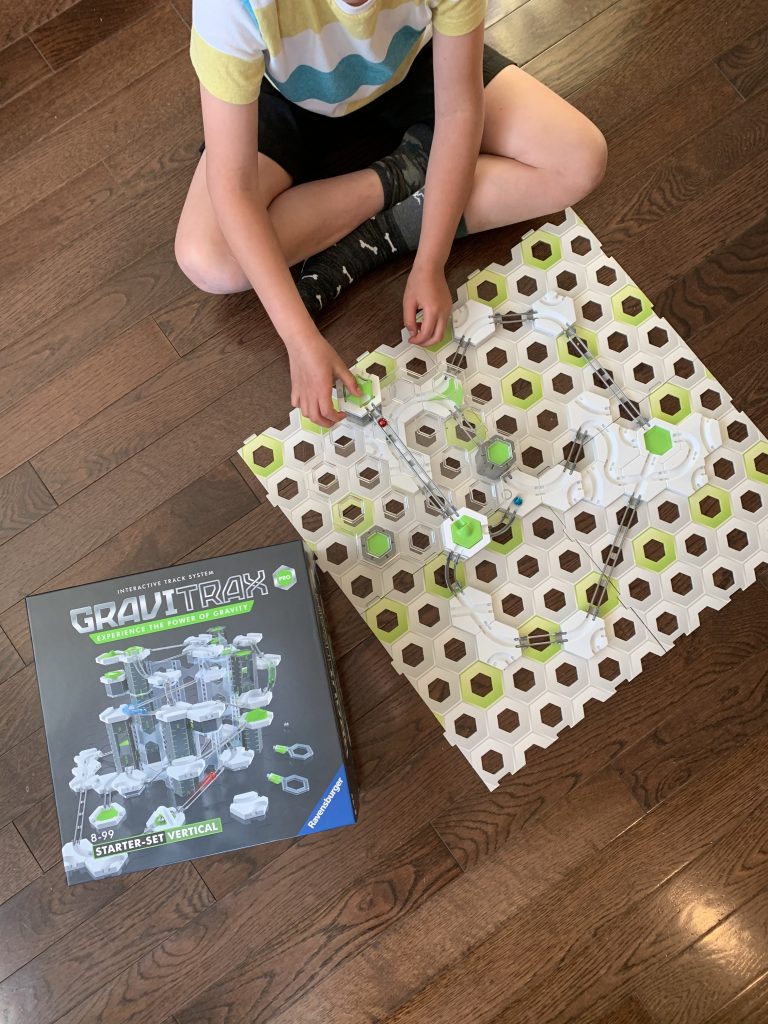 We used the instruction guide to learn how to build easy and medium tracks. It was a bit of a learning curve but once you understand how to connect all the pieces the possibilities are endless. I like how this STEM toy makes my son problem solve and introduces magnetism and gravity.
GraviTrax also has an app that allows you to build tracks on your smart device. My son has played with the app a bit. It's allowed him to understand the functions of building a marble track a little more.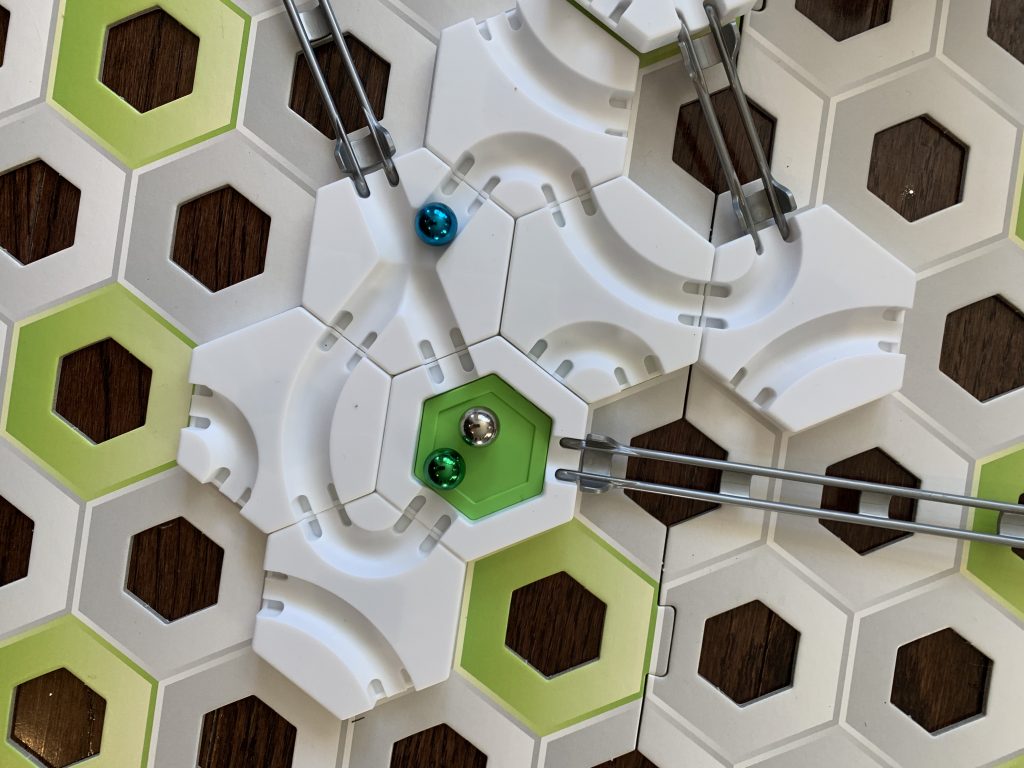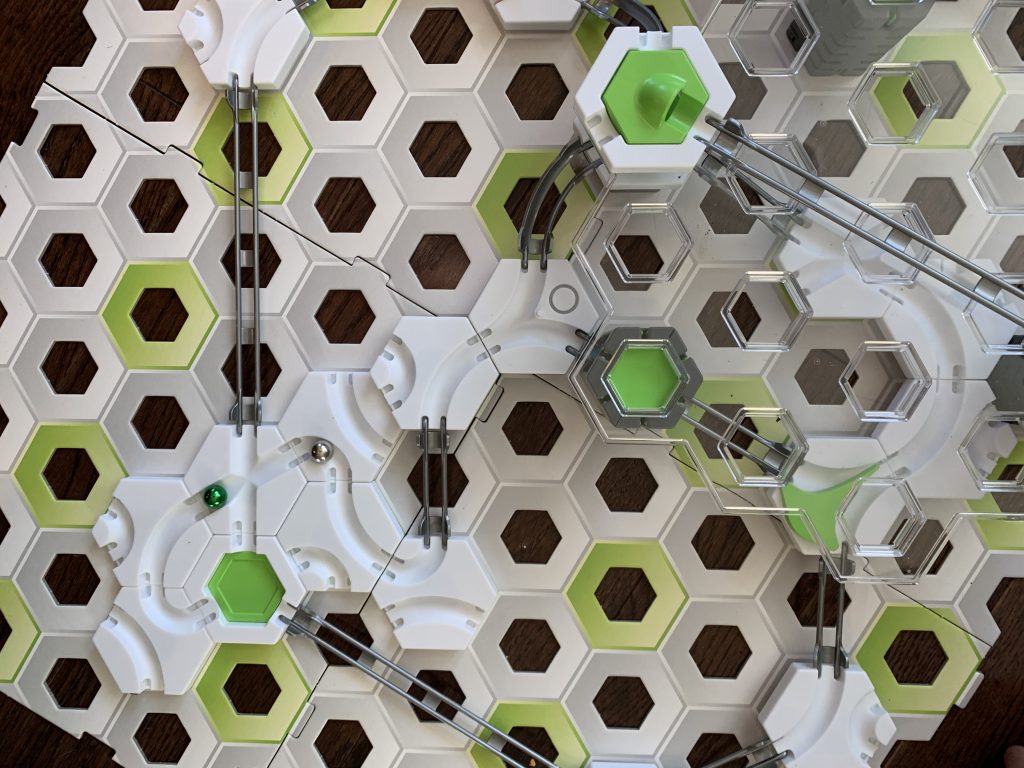 Overall
I don't think you can ever have too many puzzles and STEM toys. I like that these products offer a great escape and make you problem solve.
Ravensburger puzzles and Gravitrax Interactive Track Systems are quality products that are worth the investment. They also make great gifts.
You can purchase Ravensburger products in stores and online.
.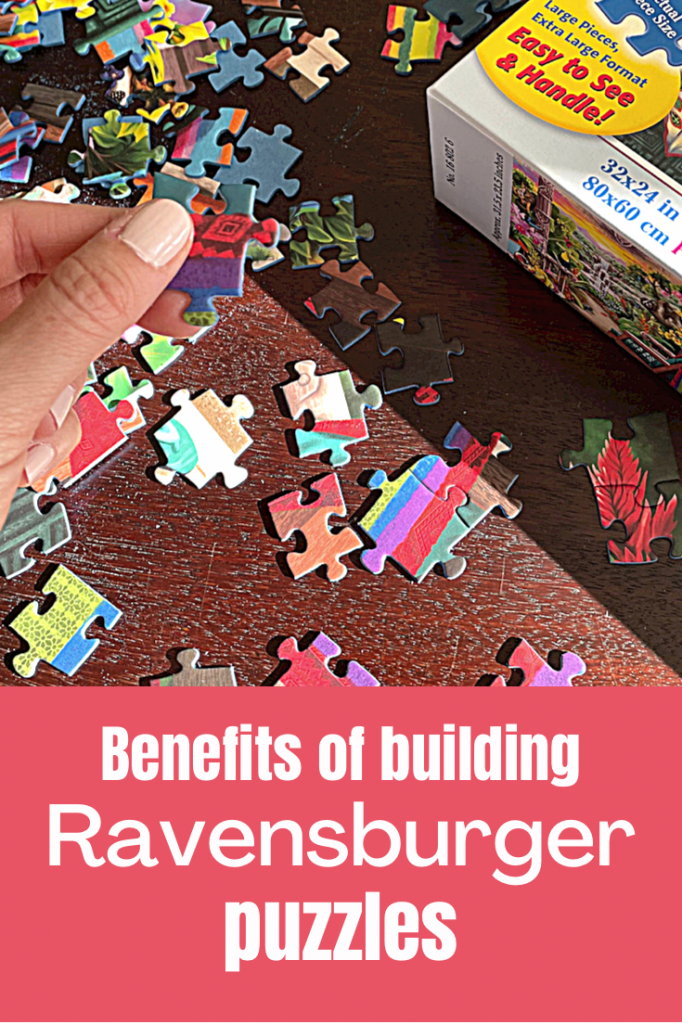 I'd love to know when was the last time you did a puzzle?