It's hard to believe that I have had my Endy mattress since April 2019. I still remember unrolling the Endy mattress on my bed frame and thinking, is this mattress in a box really going to be better than my traditional spring mattress? The answer for me is yes, much better.
Disclosure: This is a sponsored post that contains affiliate links for your shopping convenience.
Now that I've had over 500 nights of sleep on my Endy, I thought it would be a good time to share how my mattress is holding up.
How Has it Stood Up
I'm so impressed with the foam on my Endy mattress. The mattress itself has kept its shape perfectly (my traditional mattress didn't even do that!). Not only is it comfy as ever, but it's also durable and built to last. It's kept its shape perfectly, and I have to say that I think the comfort level has improved with time. The mattress cover on the Endy is equipped with a zipper to easily remove and wash should you want to. The three layers of foam beneath the mattress cover have faired well and have kept their shape.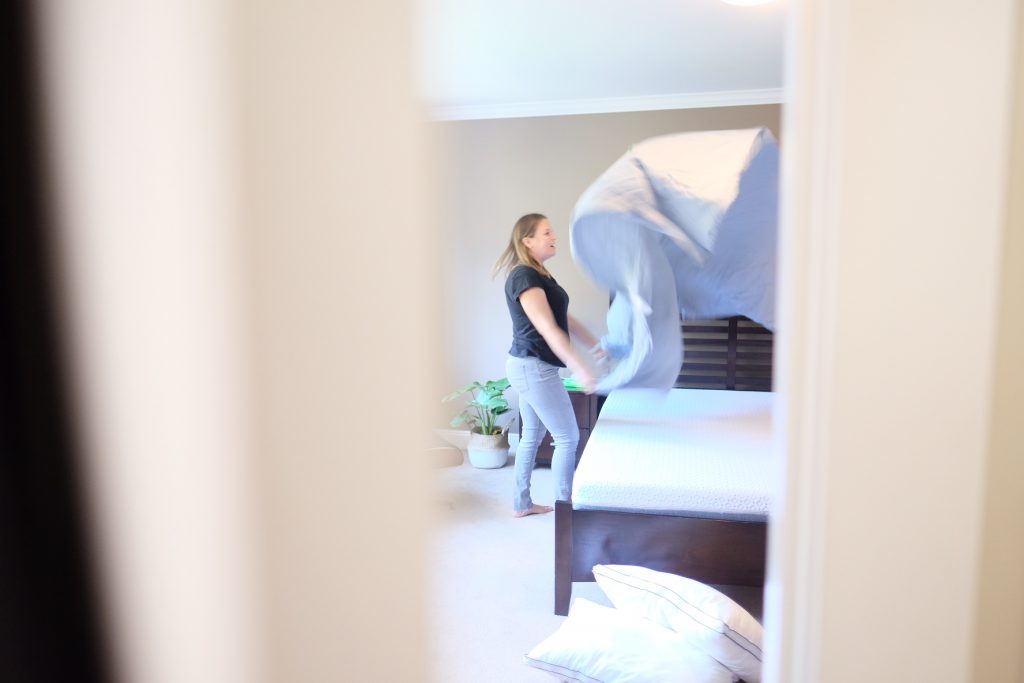 Consistent Comfort
I have to say that I think the comfort level of the mattress has improved with time. I've traveled quite a bit during the time we've had our Endy mattress and it's always a treat to come home to sleep on our Endy bed.
The temperature control is noticeable from season to season. We never feel too warm or too cold when sleeping on our Endy. I also still appreciate the no motion transfer with this mattress. My favourite part is the no motion transfer – I rarely feel my husband move in the middle of the night.
Our Endy continues to be extremely comfortable. I always wake up rested.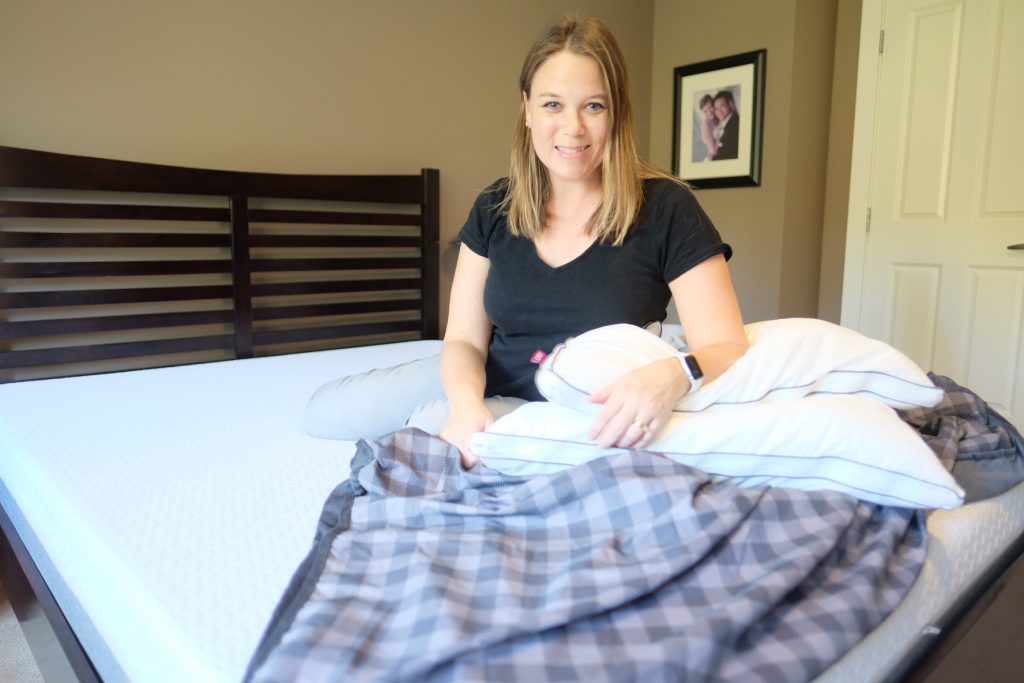 Endy Accessories
I have continued to trust the quality of Endy products and have acquired many of the accessories that make my sleep experience better. I actually have a difficult time deciding which accessory is my favourite (they are really ALL so good).
The first accessory I tried was the Endy pillow. I absolutely love the pillow and have purchased some for my kids, in-laws, and my mom. The pillow is easily customizable, hypoallergenic, has a 100% cotton cover, and is incredibly comfortable.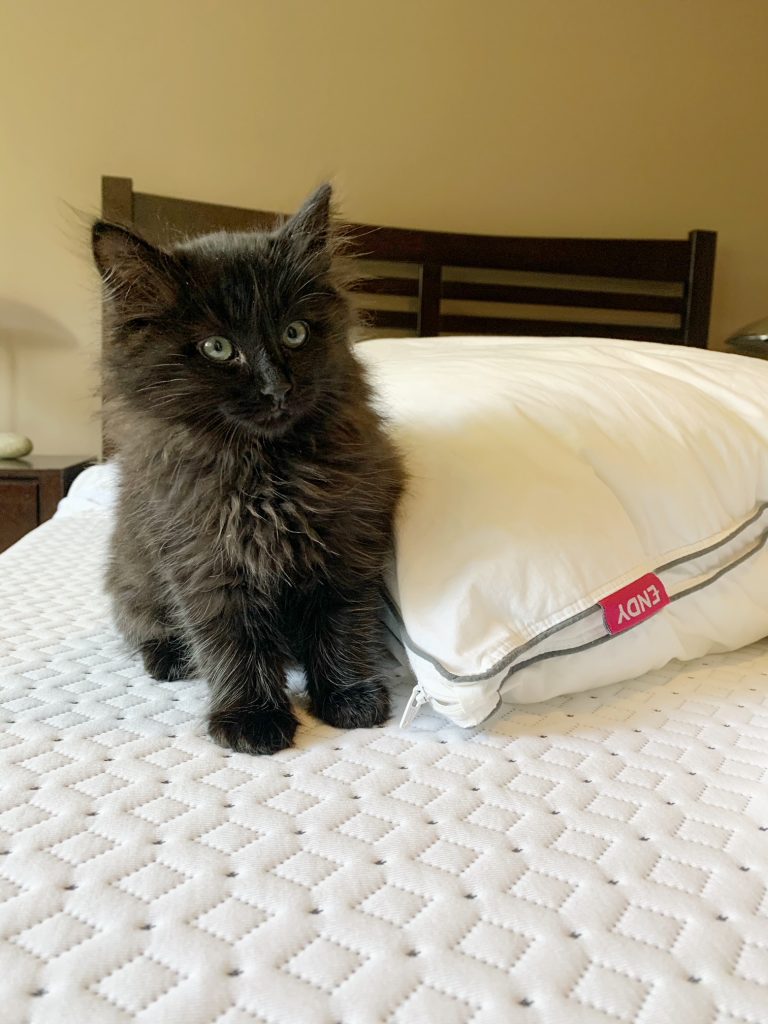 We switched to using the Endy duvet and love it! It's the perfect weight for summer and winter. It doesn't bunch up like other duvets I've had. This duvet uses 100% Vegan down alternative and has handy corner loops to help secure the duvet to the duvet cover. I love this product!
The Endy Duvet cover is super soft and easy to zip up over the duvet cover. The 300 thread count Endy Duvet Cover now comes in 3 colours (white, storm grey, and glacier blue), is 100% organic cotton and machine washable. 
The Endy Warranty
All Endy products have a great warranty. I know that if I need help with anything, Endy is there to help me out.
The Endy mattress also has a 15-year warranty, so you can rest easy. If you experience a manufacturing defect that is covered under their warranty, Endy will offer a one-time replacement or repair of the original mattress size purchased. It's super easy to get a hold of Endy's customer service team, who are always happy to help you, whether it be with warranty questions or anything else!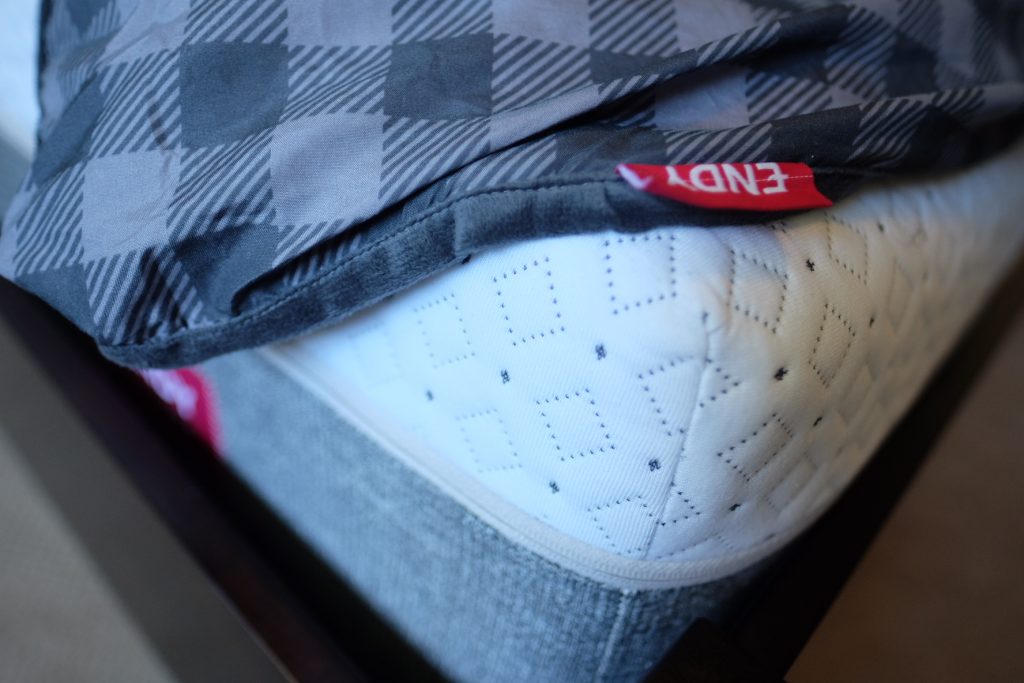 Endy Family and Friends
I have been recommending the Endy mattress to family and friends since I received it. I've had friends and acquaintances come to try out our bed so many times. I've answered so many questions about the mattress and why I like it to friends from across Canada.
Many of them have gone ahead and purchased an Endy and have been very satisfied.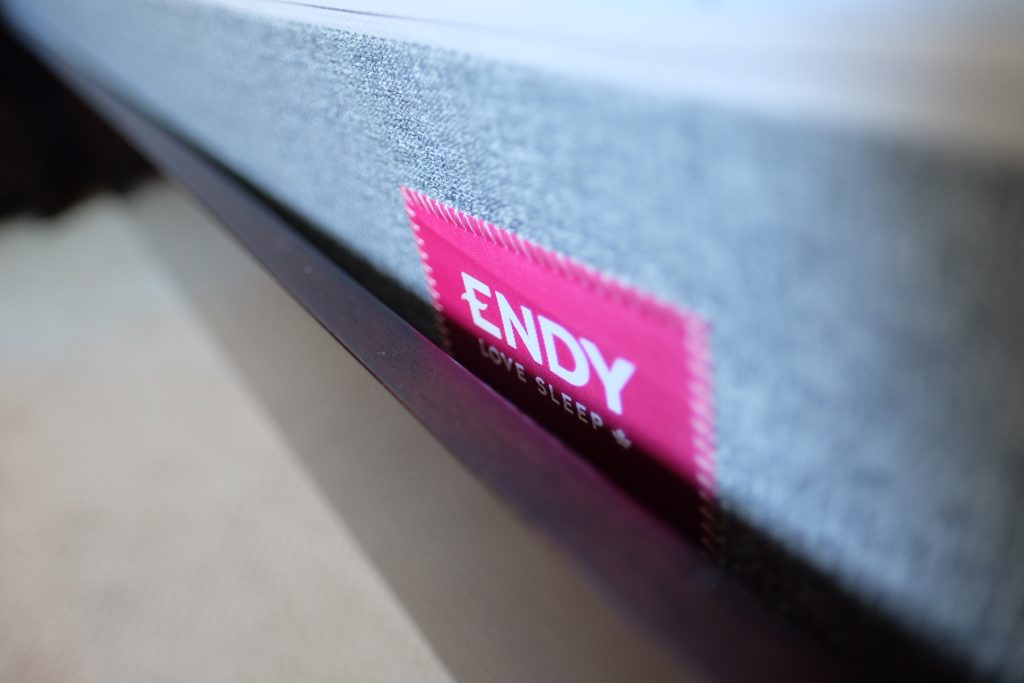 Overall
I'm so happy with my Endy mattress. I will never go back to a traditional mattress again. My mattress is still as comfortable as the day I unpacked it. (If not more today!).
I've had some of the best sleep on my Endy Mattress, and can't wait for many more. I trust the Endy Brand and will continue to support this Canadian business.
.
.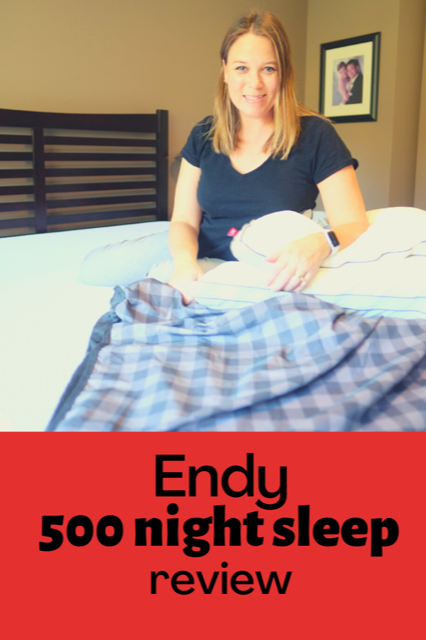 Ask away! What do you most want to know about the Endy Mattress?