Living on the west coast of Canada, my kids have the opportunity to play outside all year. We BBQ in January, bike in February, and skateboard and scoot all year long.
Like any parent, I like to have my kids outside and off screens as much as possible. I was thrilled when Globber offered to send me a scooter for my son. I knew this would be perfect for my 9 year old and keep him outdoors a little bit longer.
Disclosure: This is a sponsored post that contains affiliate links for your convenience.
About Globber Scooters
Globber has a wide range of scooters for every age group and skill level. Globber scooters have features not found in other scooter brands. They are the first brand to create a patented steering lock button which helps young children learn to ride, and created the first foldable 3-wheel scooter on the market. Globber scooters are available in over 73 countries worldwide.
About the Flow Foldable 125 Scooter
We received the Flow Foldable 125 scooter in blue for my son. I could tell this was a quality product as soon as I took it out of the box. I assembled the scooter quickly and watched my son hop on immediately.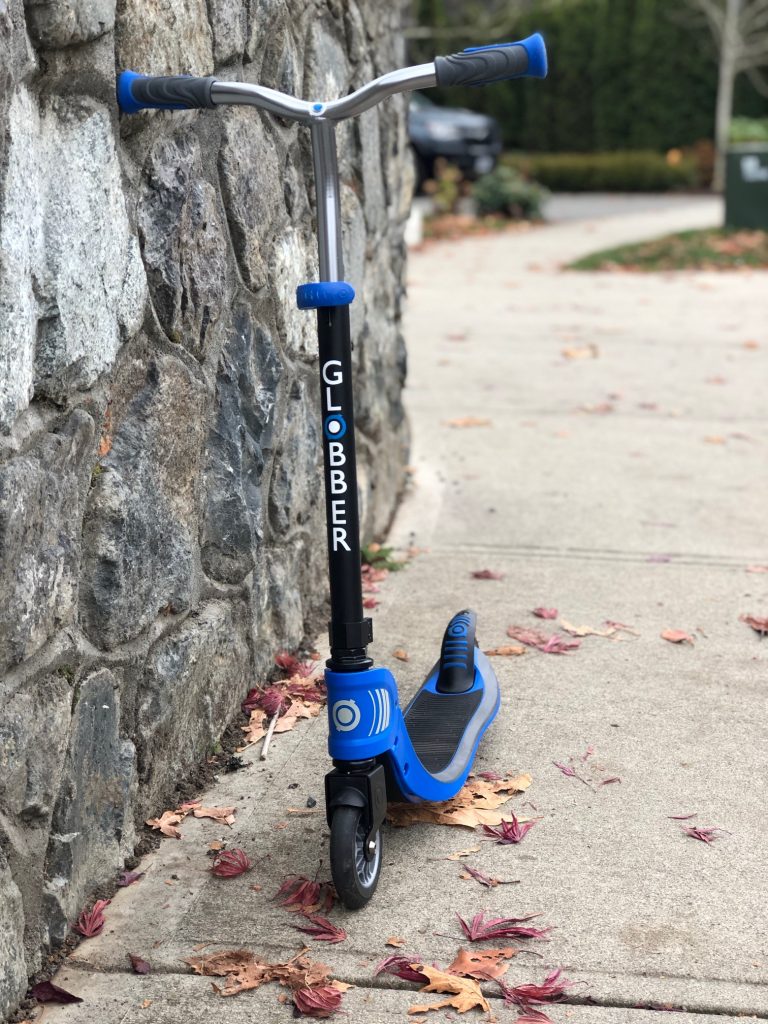 This scooter:
> is easily foldable
> has two 125mm wheels
> has an adjustable t-bar, great for growing kids
> is designed for kids and teens
> has a wide and solid deck for your feet when scooting
> has a long, wide break
> can handle up to 100kg in weight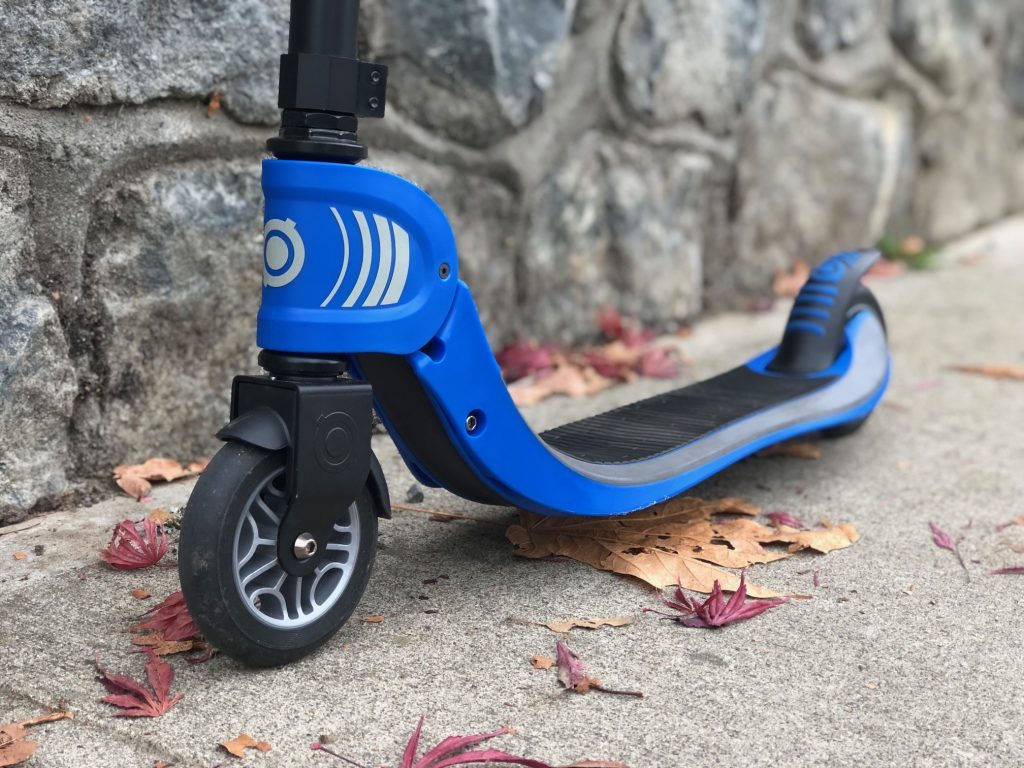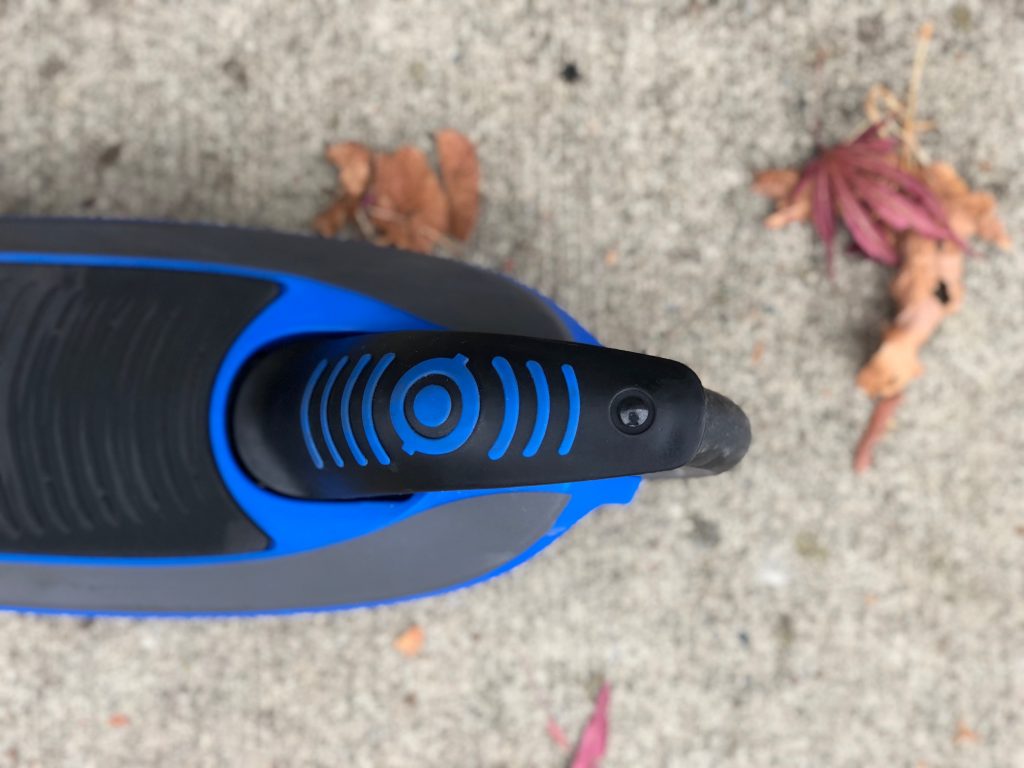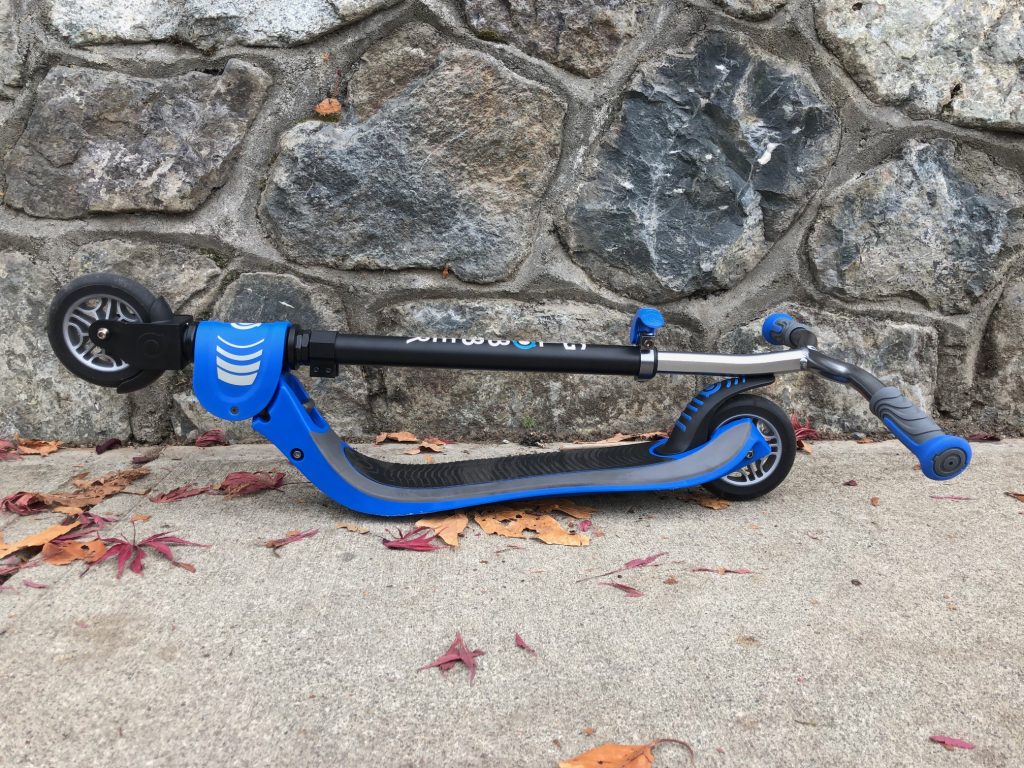 I was very impressed by how this scooter handled. My son was carving down the road, could scoot through piles of leaves with no problem and even did a few jumps.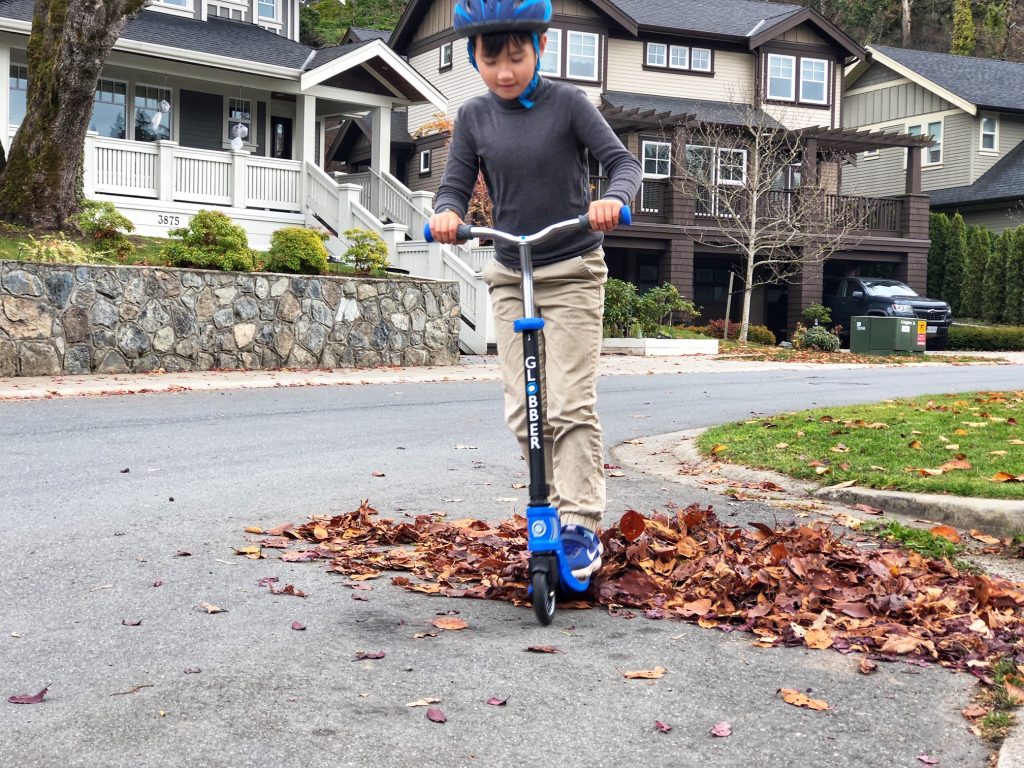 This scooter turns on a dime, glides very smoothly and is very quiet. 
It can be transported very easily by being folded down. 
The Flow 125 Foldable scooter comes in several colours.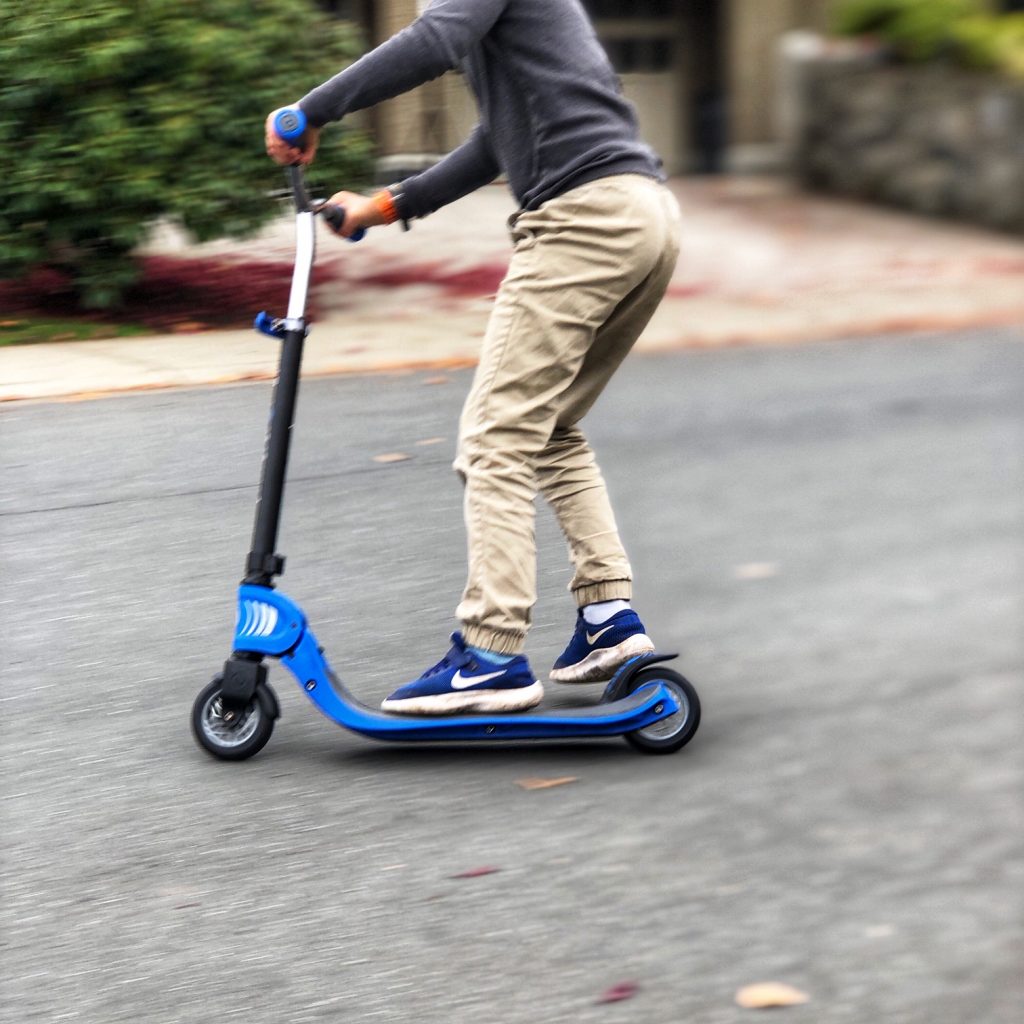 Overall
Trust me when I say we have gone through many bikes and scooters. Some products you regret buying right away. This is not the case with the Flow 125 Foldable scooter. This product is a quality product. It is solid, well made and well designed. 
My son rushes home from school every day just so he can hop onto his scooter. The neighbourhood kids have all taken turns riding his new scooter and have all loved how it maneuvers.
I'm really impressed with this scooter and highly recommend it.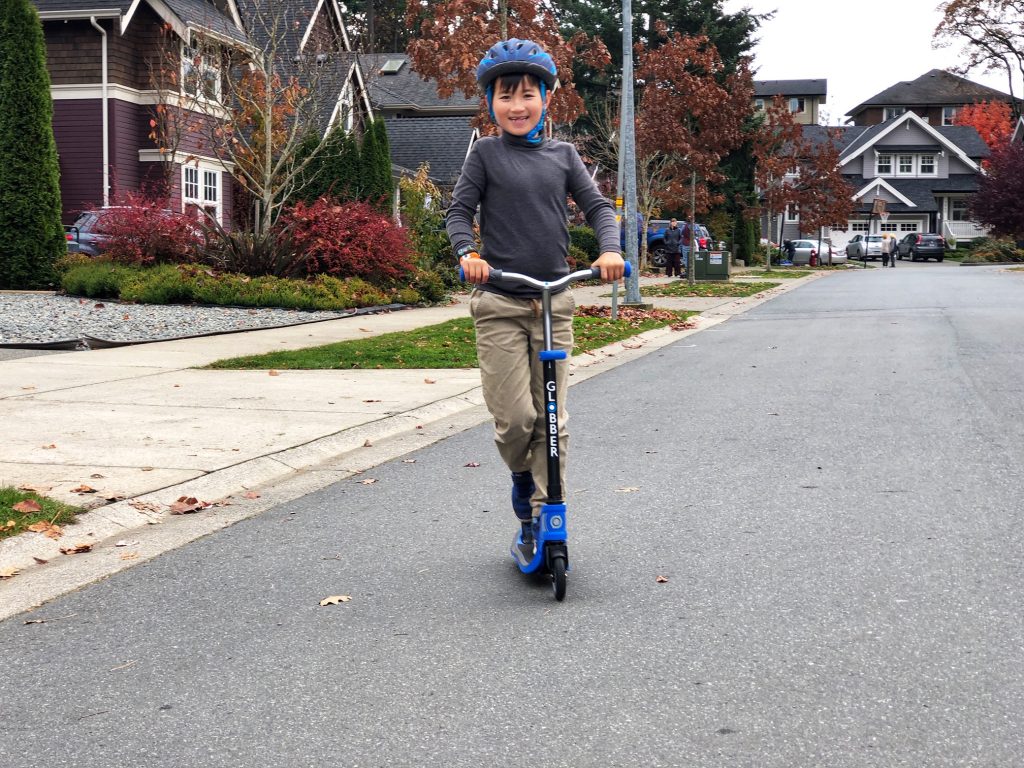 The Flow 125 Foldable scooter is available online and in specialty bike stores. 
To learn more about Globber scooters check out:
I'd love to know, do your kids have a scooter? Where do they use it most often?
.