Several years ago my father gave me a duvet as a Christmas gift. It was the first duvet I had ever owned and I fell in love with it. It was by far one of the best Christmas gifts I have ever received.
I think it's fitting that the first item on my gift guide this year is the new Endy Duvet and the Endy Duvet cover.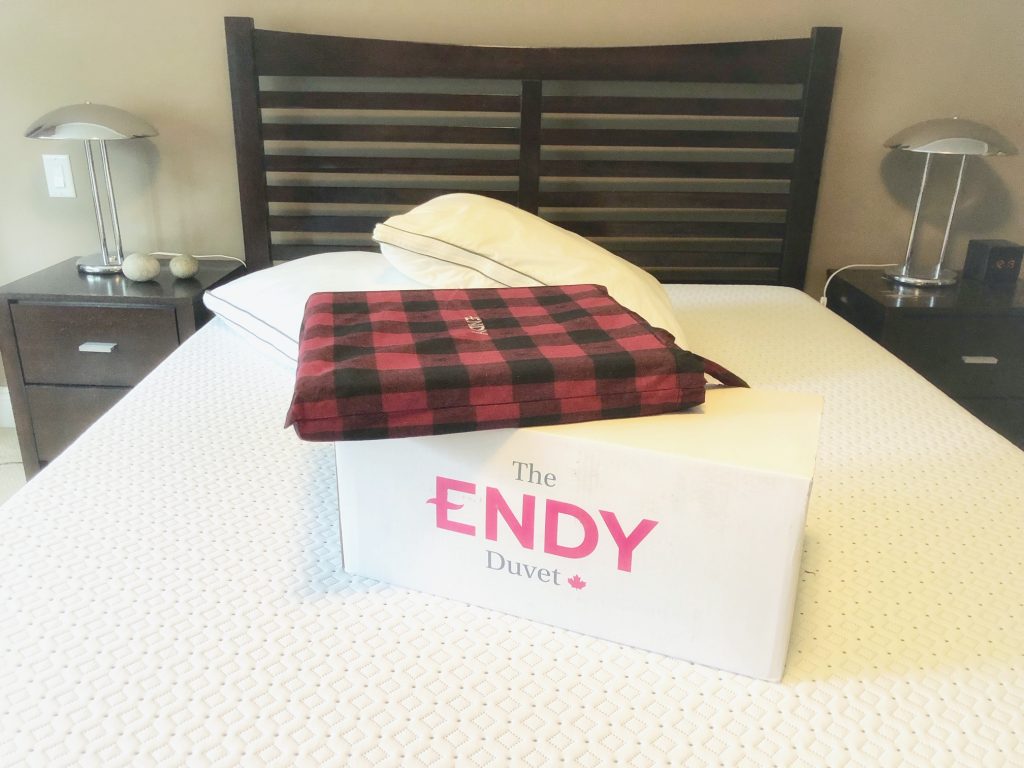 Disclosure: This is a sponsored post. All thoughts and opinions are always my own.
My husband and I already have the Endy mattress and the Endy pillows. (We love both products so so so much!)  We have been so happy with these products and were so happy to test out the Endy Duvet and duvet cover.
About the Endy Duvet
I've had many duvets since the gift my father gave me years ago. I've always loved the duvets I've owned but none have felt quite like the Endy Duvet.
The Endy Duvet:
> Is thinner than any duvet I have ever had
> Has a unique diamond shape stitching that doesn't allow for bunching
> Uses thermo-regulating material that wicks away moisture
> Is designed to keep you cool in the summer, warm in the winter
> It is super soft
> It is machine washable
> It is hypoallergenic
This duvet is amazing. I look forward to going to bed every night just to cuddle under it.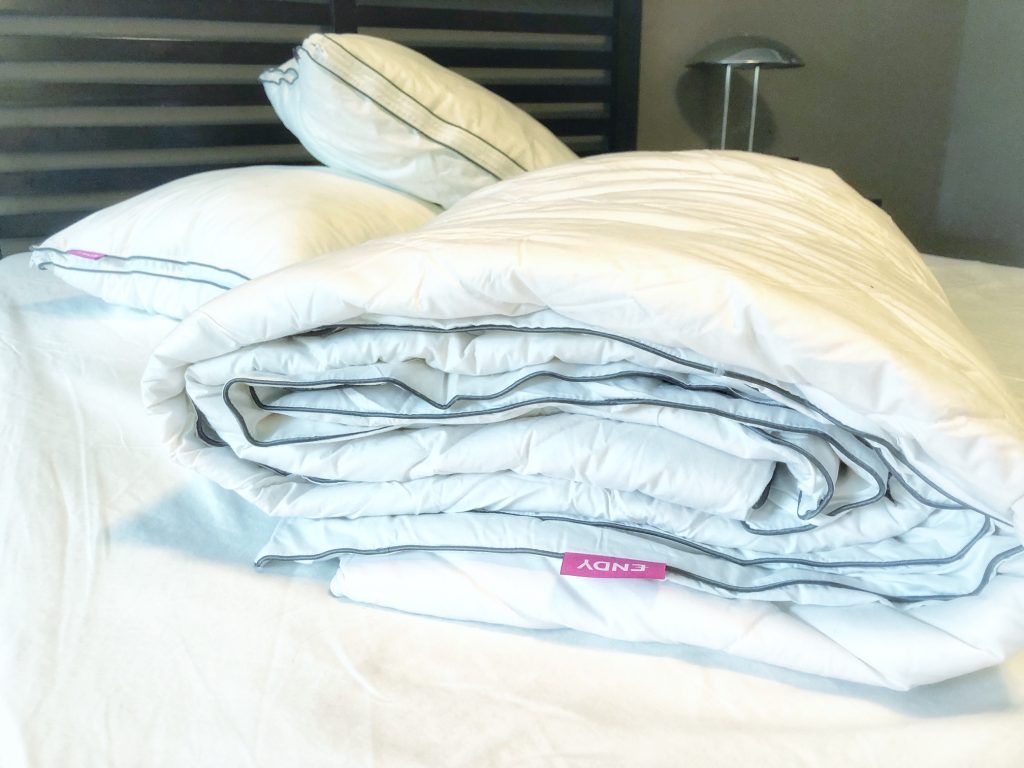 The Endy Duvet Cover
The Endy duvet cover comes in three sizes. It has a 480 thread count and is 100% long-staple cotton. My favourite part of the duvet cover are the inner snaps on all four corners to keep your duvet in place. This is such a simple idea but works wonders!
The Endy Duvet Cover is available in white. It is extremely soft and brightens up any room.
The Endy Guarantee
Like all Endy products, the Endy Duvet and the Endy Duvet Cover have a great trial period. You can try the Endy duvet for 60 nights. If you don't like it, Endy will give you a full refund. The duvet ships for FREE to any Canadian province and has a 1-year warranty.  
Overall
I highly recommend both the Endy Duvet and the Endy Duvet Cover. They are well-made products and will surely help make anyone's sleep better.
I have never felt too warm sleeping under the Endy Duvet. I have also loved how the duvet is evenly distributed (again, no bunching!!). At first, I wasn't sure about how it would look on the bed because it's much thinner than my last duvet but now I really like the sleek look.
The price of the Endy Duvet is very comparable to other duvets on the market. The main difference (or bonus!) is that the Endy Duvet has the 60-night sleep trial and is shipped right to your house.
I think these products are great gift ideas.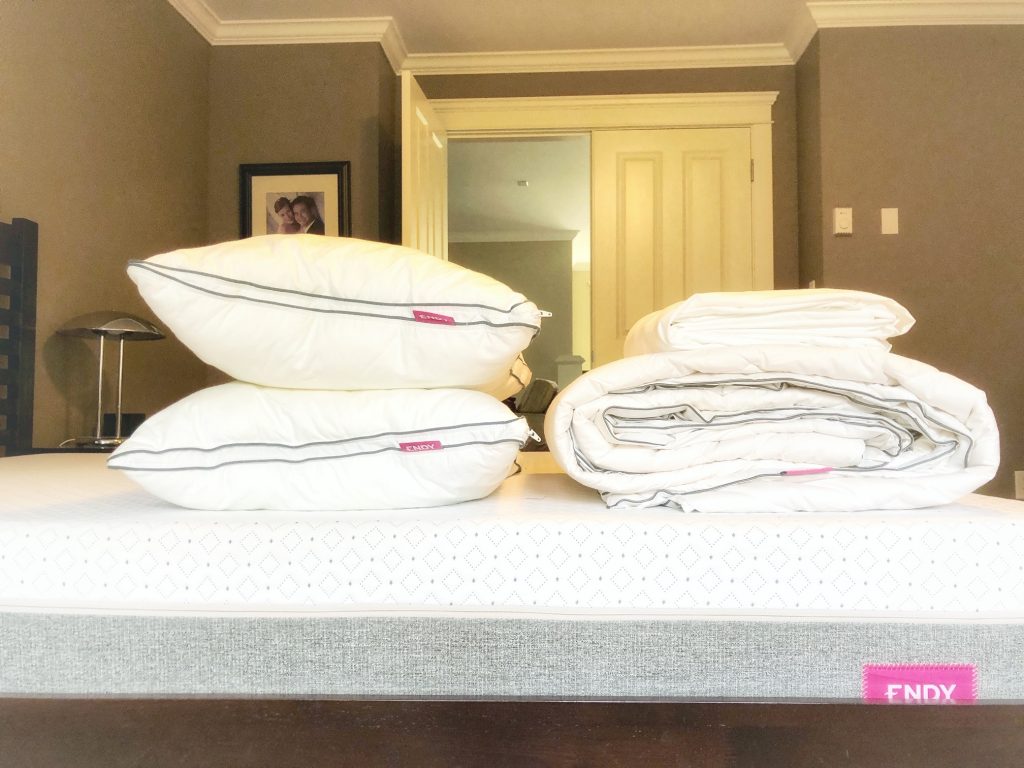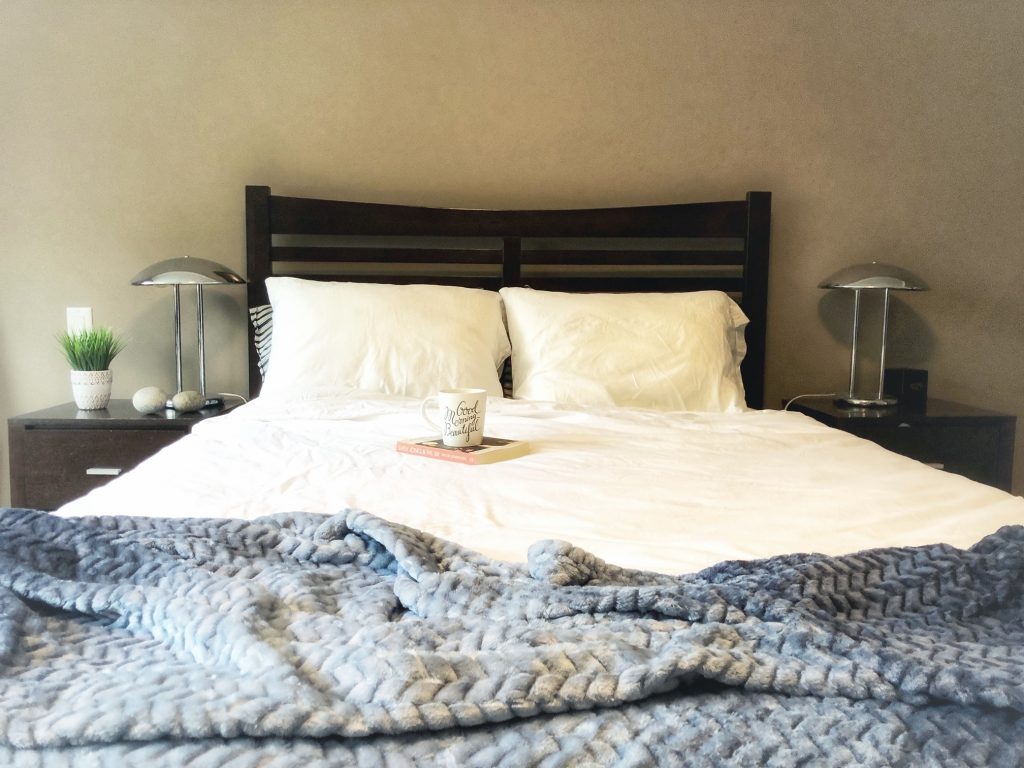 Read More About Endy:
To learn more about the Endy Duvet and Duvet Cover, check out Endy.com.
I'd love to know, do you have someone that would love a duvet as a gift? 
.