No one likes waking up with a new blemish on their forehead. My teen and I often wake up with imperfections we'd love to see disappear. I completely believe in taking care of your skin and following a good skincare routine but sometimes, a quick fix is in order.
Disclosure: This is a sponsored post that contains affiliate links for your shopping convenience. 
My daughter and I have been testing out the Mighty Patch from Hero Cosmetics for a few weeks now and have been very pleased with the results.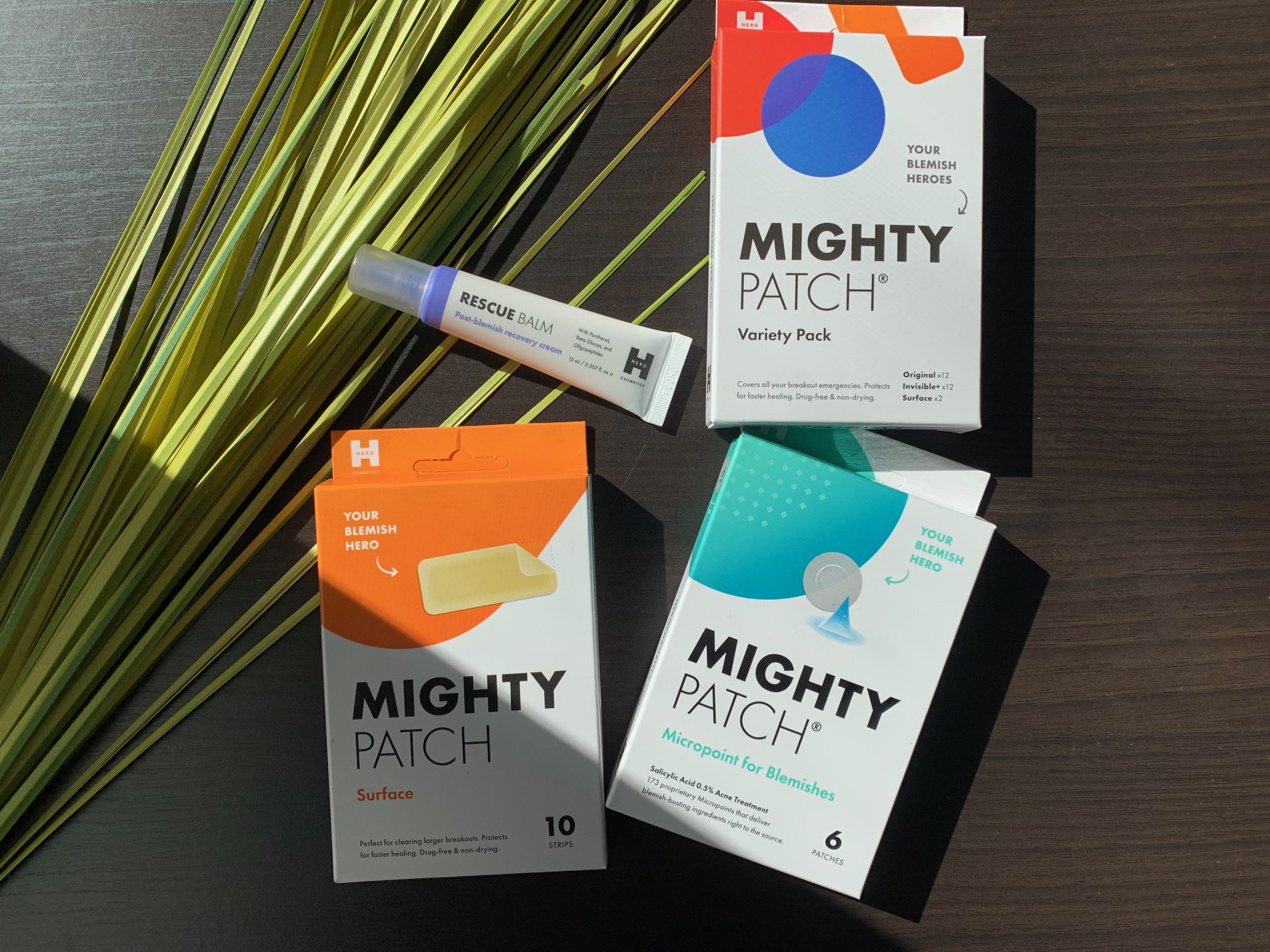 About Hero Cosmetics
Hero Cosmetics created the Mighty Patch to help you in a pimple emergency. We've all been there, have felt self-conscious about our skin, and have wanted a quick fix.
The Mighty Patch was created to help you get rid of pimples quickly. Hero cosmetics is mindful of the ingredients they use in their Mighty Patch. You'll never find any parabens, alcohol, or sulfates in their line.
There are four types of Might Patch.
The Micropoint for Blemishes is the early-stage acne patch. You use this patch when you can feel a pimple coming on. This patch delivers blemish-busting ingredients right to the source. It's recommended that it be worn for 6hrs. The main ingredients in this patch are Salicylic Acid, Totarol, Beta Glucan, and Hyaluronic Acid.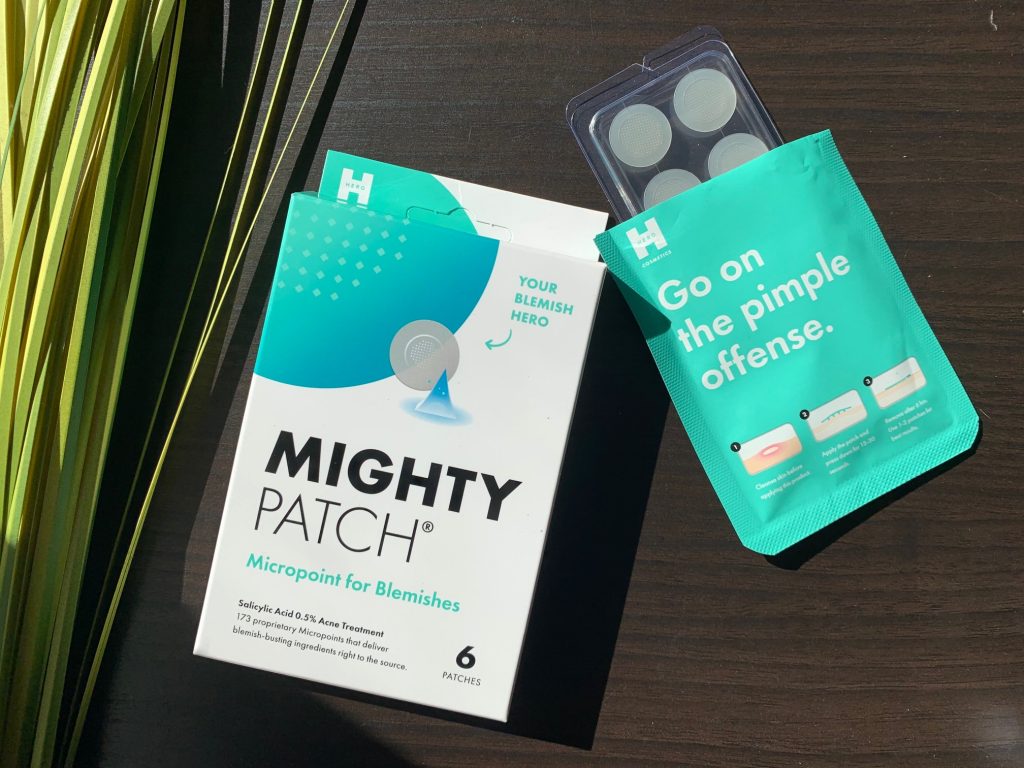 The Original Mighty Patch is your nighttime acne patch. This patch will suck the pus out of a pimple while you sleep. The main ingredient in this patch is Hydrocolloid, a plant-based gel that gently absorbs and traps gunk.
The Mighty Patch Invisible+ is the patch to use in the daytime. This clear and matte patch can be worn during the day to help fight acne. It's suitable for all skin types. The main ingredient in this patch is also Hydrocolloid. 
The Mighty Patch Surface is the patch to use for clearing larger skin breakouts. This patch will cover 2 inches of surface. It's great to use on your back, chest, or any larger area. The main ingredient in this patch is Hydrocolloid.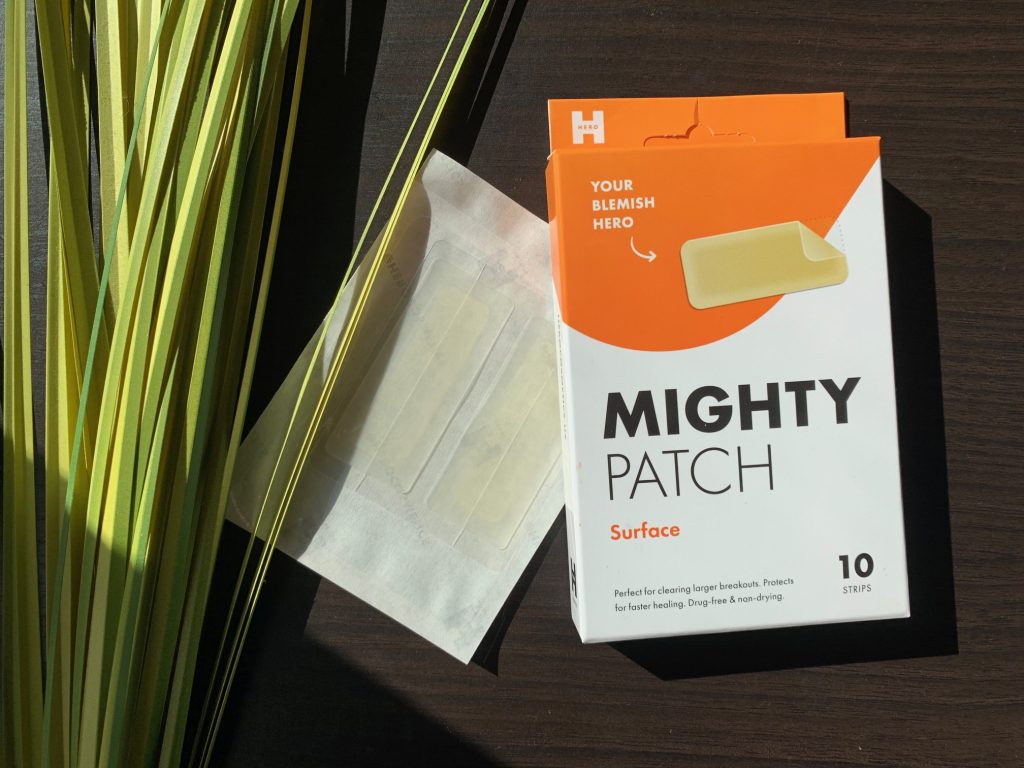 One thing I like most about all these patches is that they protect you from picking your skin and they easily extract impurities. 
After using a patch on a blemish, it's recommended that you use the Hero Cosmetics Rescue Balm. This balm will deliver instant moisture to the area and diminish redness, bumps, and more. The main ingredients in the Rescue Balm are Panthenol, Beta-glucan, Oligopeptides, and Vitamin E.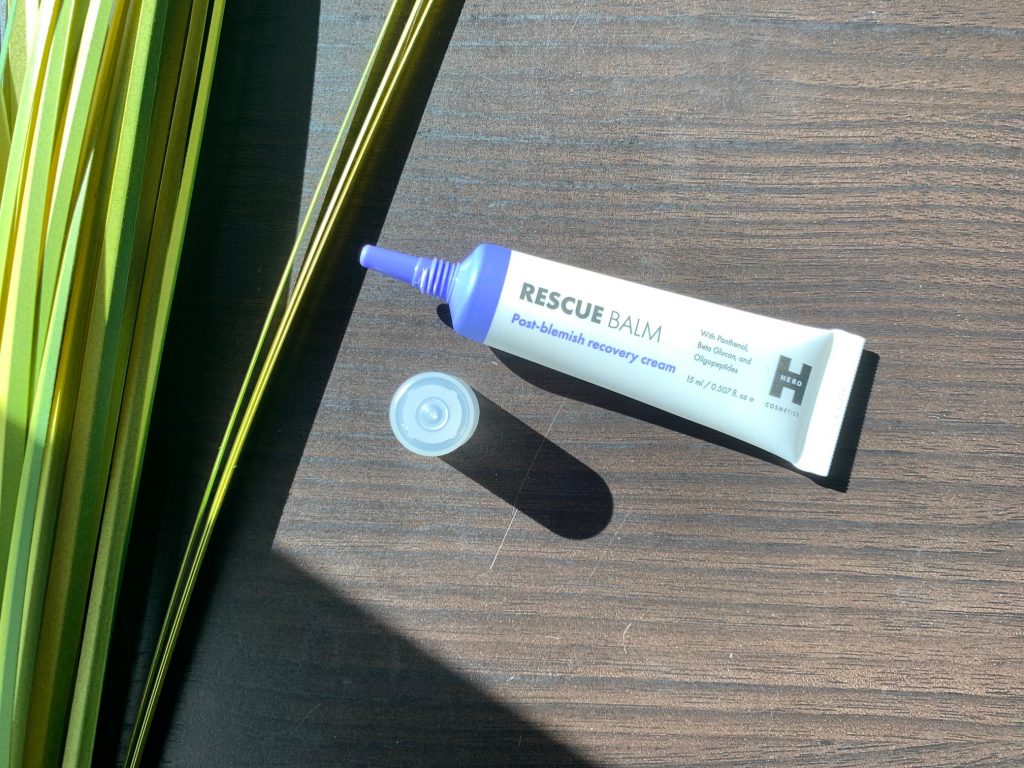 The Mighty Patch is easy to use, effective, and doesn't dry out my skin. I like how there are different sizes to target different areas. The Rescue Balm is also a great product to use after the Mighty Patch. 
Where to Buy Hero Cosmetics
Hero Cosmetics are available online and are now at Target stores. If purchasing directly from Hero Cosmetics, you can choose to buy any products as a one-time purchase or you can subscribe and save.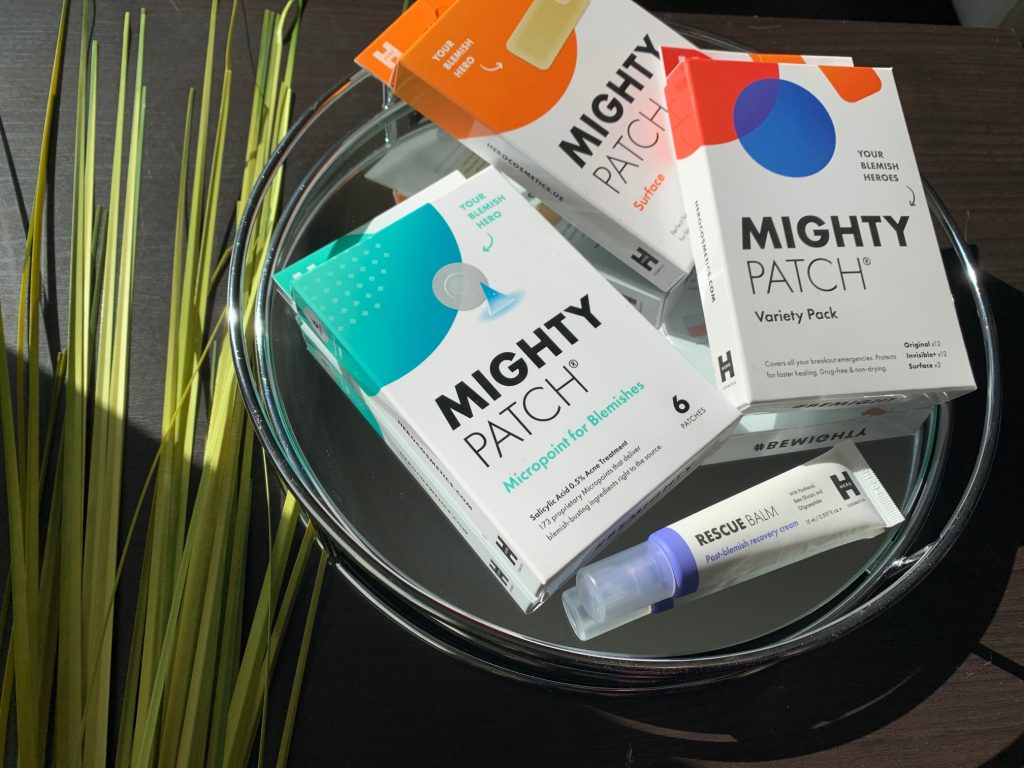 Hero Cosmetics allows you to earn points on every purchase and offers FREE shipping on all US orders of $35 or more.
I'd love to know, which Mighty Patch would you like to try?