We host a lot over the holidays. Some are small intimate get-togethers, others are big parties with an open door policy.
I always try to be uber organized and have tasty original appys for friends and family to enjoy.
This year, I'll be making some tasty treats with new Triscuit Nutmeg and Cinnamon crackers.
Why Triscuit
Triscuit crackers are made with three simple ingredients – wheat, oil and salt.
These crackers have always been a great base to delicious appys.
The new limited edition Nutmeg and Cinnamon Triscuits are perfect for the holidays! Notes of sweetness, rich, creamy butter, and aromatic cinnamon collide with fragrant nutmeg to create the perfect holiday treat.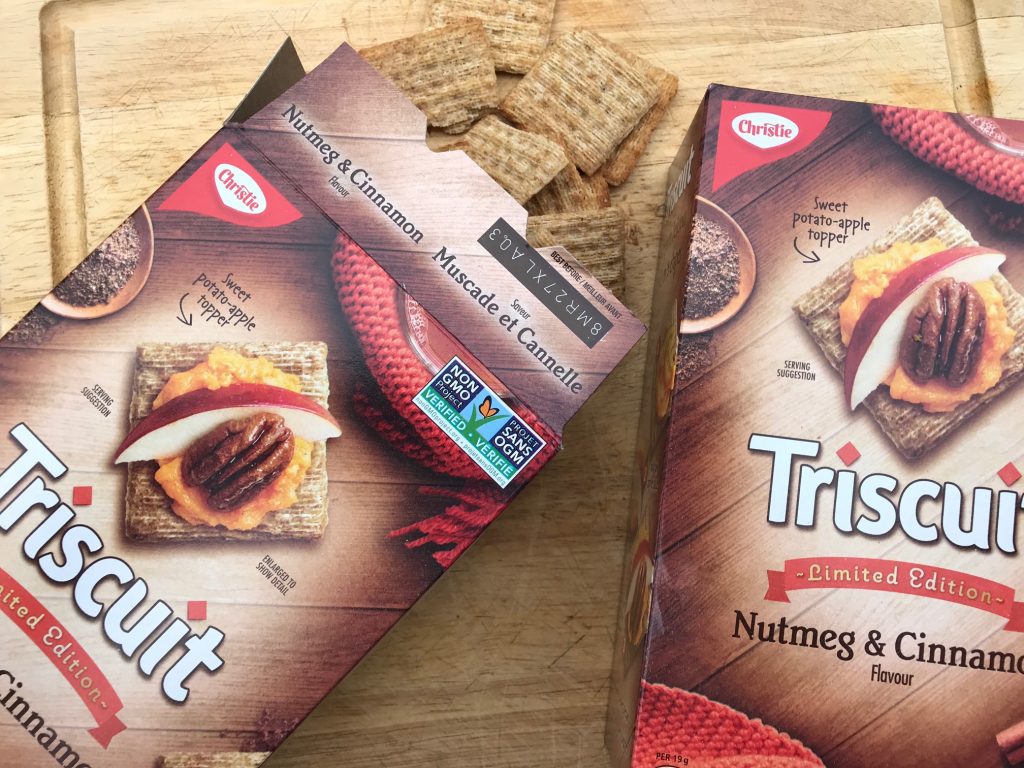 This year, I'm all about charcuterie boards. I plan on preparing a few charcuterie boards with Nutmeg and Cinnamon Triscuit crackers for parties as I know they are always a hit.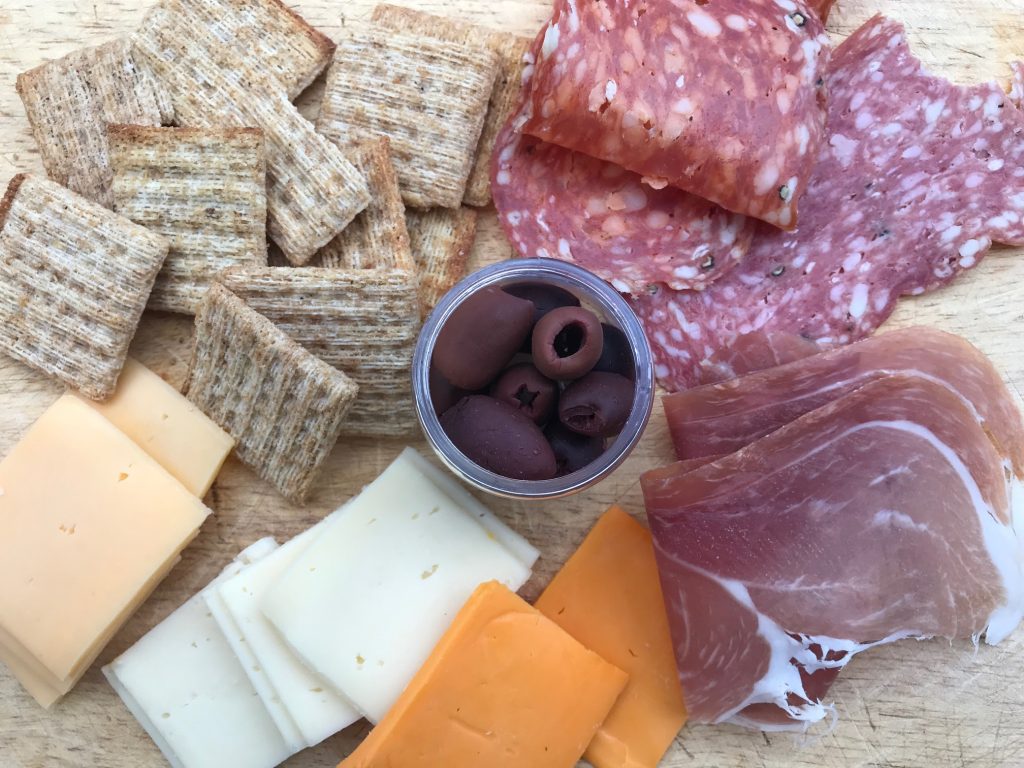 If charcuterie boards aren't your thing, try these following Triscuit recipes.
Triscuit Recipes
Sweet Potato-Apple Topper
Total Prep: 10 min
Total Time: 10 min
Makes 12 servings
What You Need
24 Triscuit Nutmeg & Cinnamon Crackers
1/2 cup cooled mashed sweet potatoes
1 apple, cut into 24 slices
24 glazed pecan halves
Make It
SPREAD crackers with potatoes
TOP with apples and nuts
Nutrition Information Per Serving: 80 Calories, 3.5 g total fat, 0.4 g saturated fat, 0 mg cholesterol, 40 mg sodium, 13 g carbohydrate, 2 g dietary fiber, 3 g sugars, 1 g protein.
Double-Berry & Goat Cheese Topper
Prep Time: 10 min       

Total Time: 10 min total                      

Makes 16 servings
32 

Triscuit

 Nutmeg & Cinnamon Crackers
65 g goat cheese, softened
3 Tbsp. seedless strawberry jam
TOP crackers with remaining ingredients.
Nutrition Information Per Serving:
 70 Calories, 2 g total fat, 0.5 g saturated fat, 10 mg cholesterol, 40 mg sodium, 11 g carbohydrate, 1 g dietary fiber, 4 g sugars, 2 g protein
I love that these recipes are easy to make and will impress everyone at parties!
Triscuit Cinnamon and Nutmeg crackers are available in stores now. They are well priced and so delicious.
I'd love to know, what's your go-to appetizer for parties? Share your recipes in the comments below!