Disclosure: Harper Collins provided samples of the following books to facilitate this review. This post contains affiliate links for your convenience. All thoughts and opinions are always my own.
I always love adding new books to my children's library.
This winter, I'm adding two new fabulous picture books, one chapter book and one graphic novel from Harper Collins.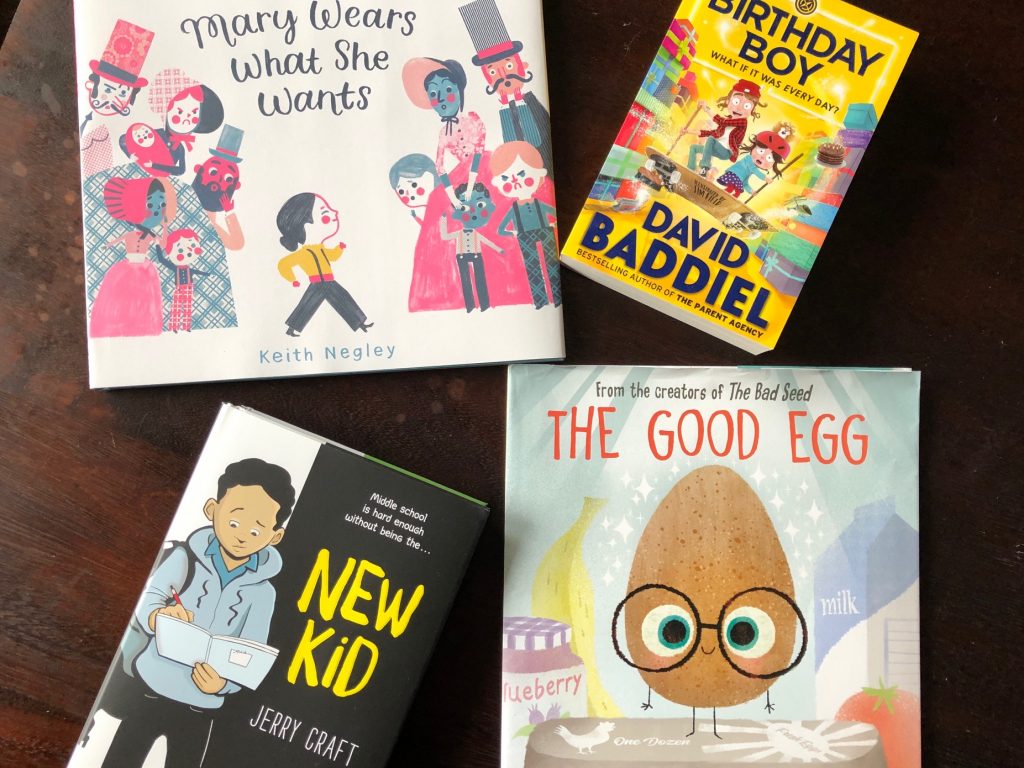 New Picture Books
I have been reading The Good Egg and Mary Wears What she Wants to my children on repeat. They love the stories and drawings.
The Good Egg is about a kind egg that always does good. He eventually gets frustrated with the bad eggs and takes a break and time for himself. After some self-care, he decides that he misses his friends and returns to them. The illustrations in this book are fun and the story is very relatable.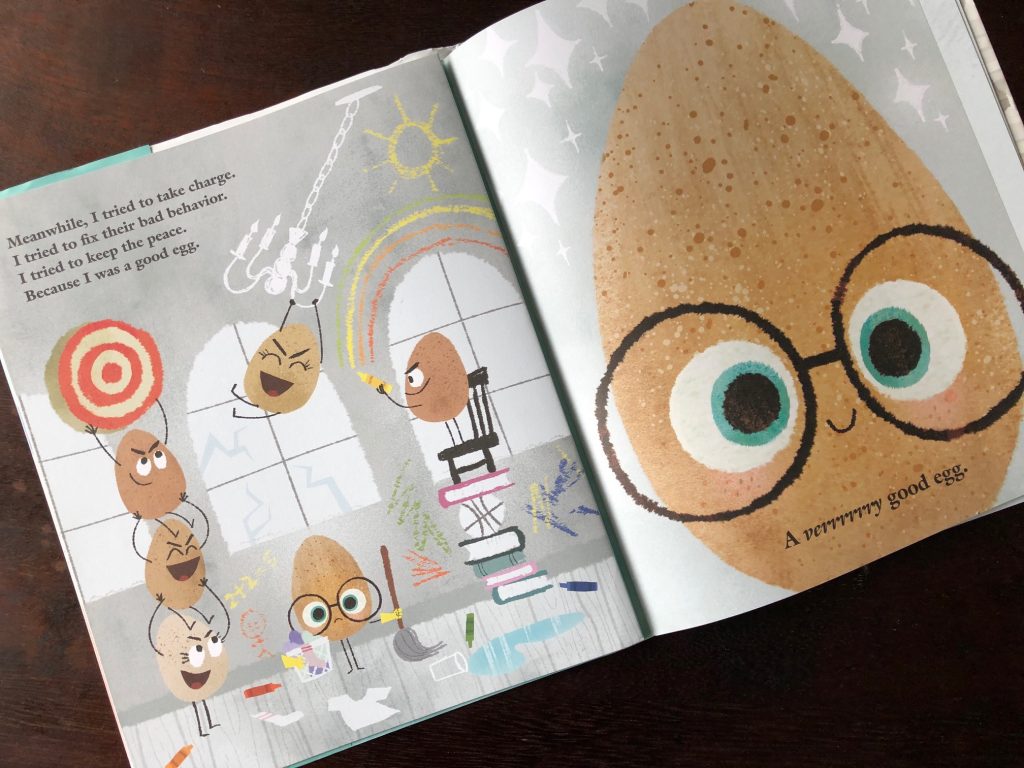 Mary Wears What She Wants is based on the true story of Mary Edwards Walker, one of the first women known to wear pants. This story displays confidence and pride. The main character, Mary, wanted to wear her choice of clothing and stood her ground. The illustrations in this book are unique and the story can start a great conversation with kids to stand up in what they believe in.
New Tween Books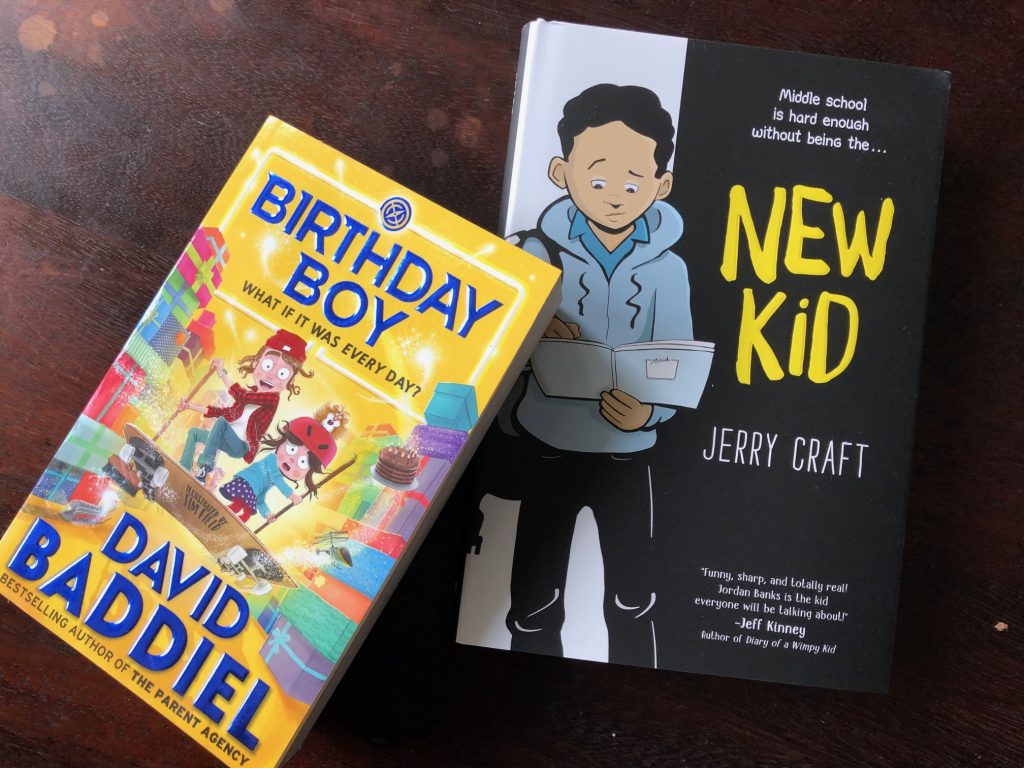 The New Kid is a graphic novel about seventh grader, Jordan. Jordan is sent to a new middle school known for its academics. Jordan misses his neighbourhood friends and has challenges trying to fit in at the new school. This book has colourful illustrations and touches on a topic that many kids face these days.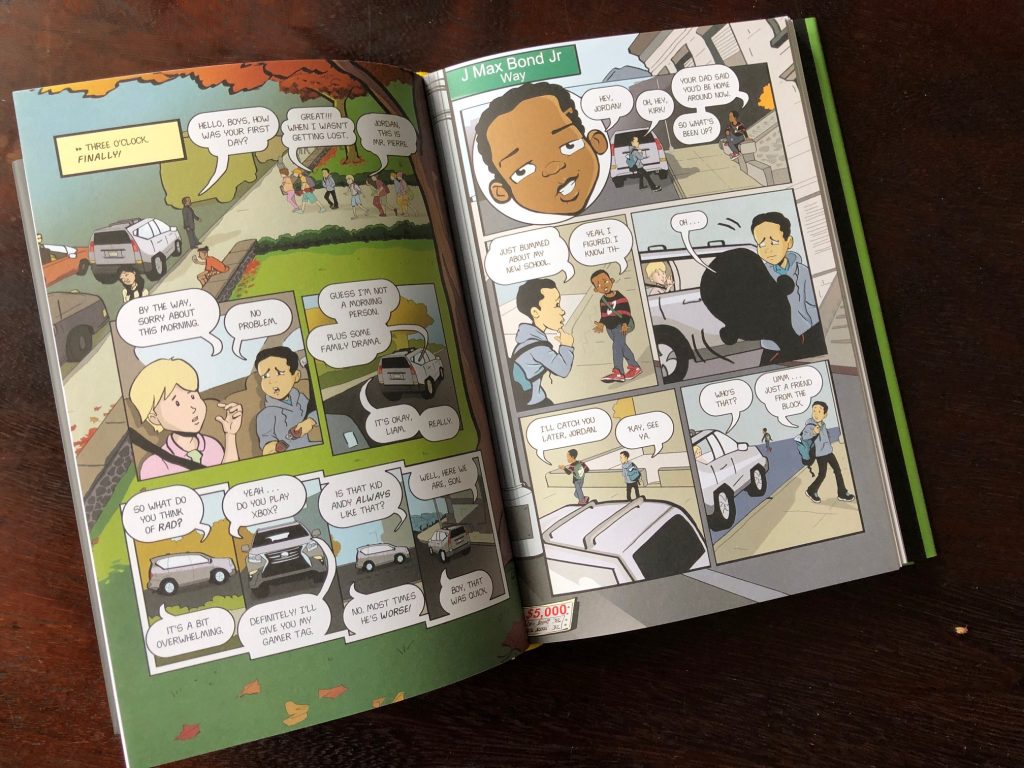 Birthday Boy is the story of Sam Green, an 11-year-old boy that relives his birthday again and again. This funny chapter book has illustrations throughout and short chapters, perfect for young readers.
All four books are now available in stores and online. I highly recommend all of them!
.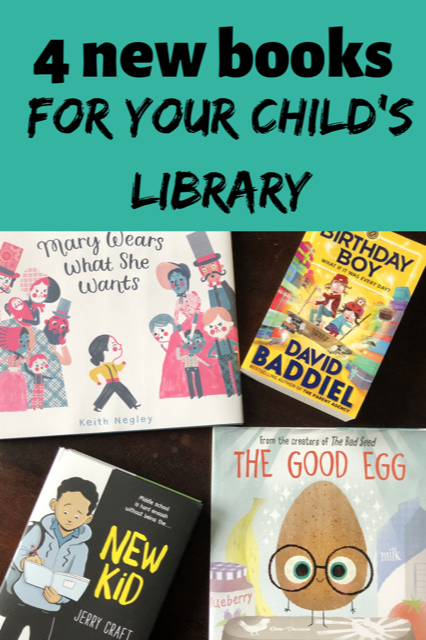 Giveaway
The team at Harper Collins want you to enjoy "Mary Wears What She Wants" and "The Good Egg" with your children. They are giving away one copy of each book to one of my lucky readers.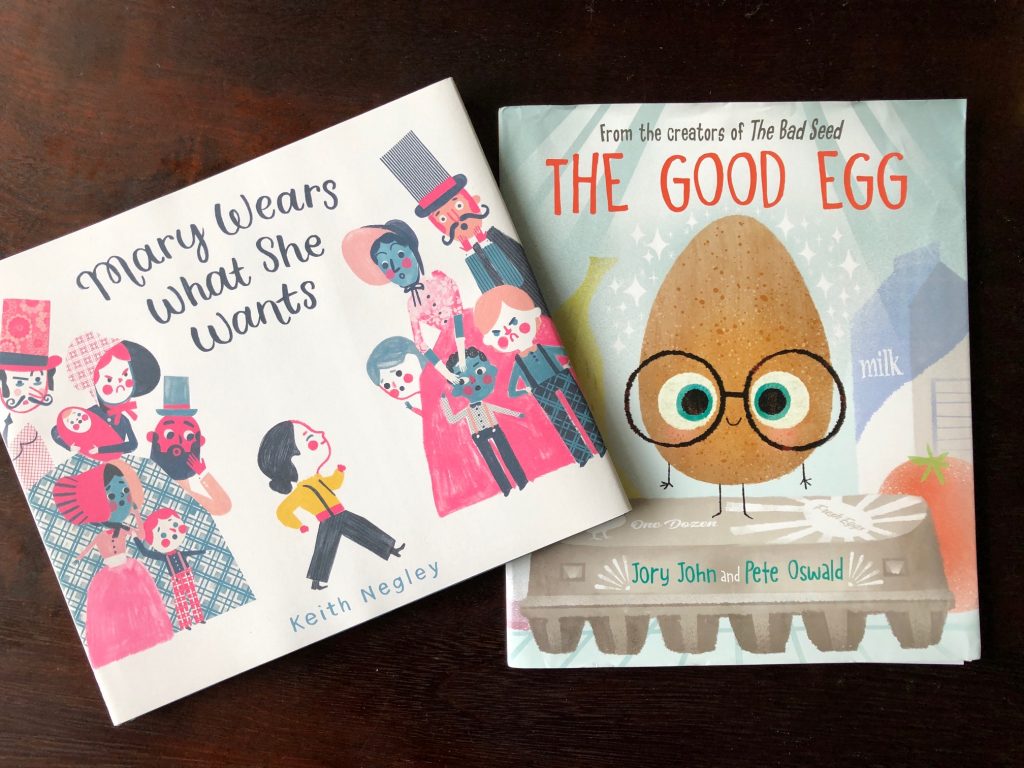 To enter, name two other books your children love to read, then fill out the Rafflecopter form below. Giveaway open to Canadian residents only. Giveaway runs from Feb 20 – Feb 28, 2019. Mandatory question must be answered to be eligible to win. Void where prohibited. See my Terms & Conditions for full giveaway info.
Congrats to M, she won the book giveaway!