I always love a good game night. I expect that we'll be playing lots of games this holiday season with our kids.
I was so happy to see new release games from Hasbro to help us have digital free fun at home during the holidays.
Disclosure: This is a sponsored post that contains affiliate links for your shopping convenience.
.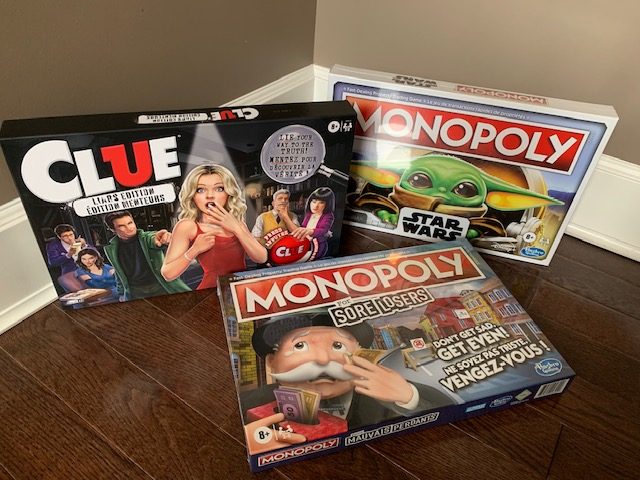 New Monopoly Games
Hasbro has a few new versions of Monopoly out now. I love these variations and think everyone in my family will like them.
Monopoly Super Electronic Banking
This new Monopoly game doesn't have paper money! Instead, you use a bank card that will earn players different rewards for gameplay: roll a certain number, land on a certain space, or purchase a particular property.
.

Monopoly For Sore Losers Board Game
Get even in this version of Monopoly! This hilarious twist on the Monopoly game turns losing on its head and celebrates it instead. Players earn cash by doing the typically frustrating things in the game such as going to Jail, paying rent on a property, or going bankrupt.
.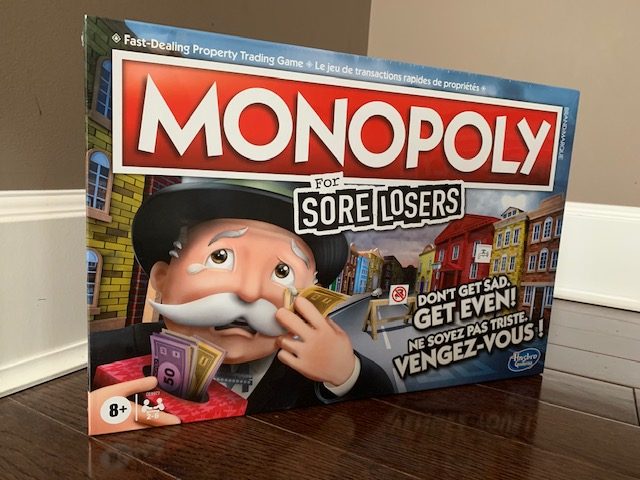 Monopoly: Star Wars The Child Edition Board Game
Fans of "Baby Yoda" will love this version of Monopoly! This Monopoly: Star Wars The Child edition board game features themes and artwork inspired by The Mandalorian live-action TV series on Disney Plus. Move around the gameboard as The Child, buy and sell Hideouts and Common Houses, and follow the actions on the Camtono cards and Bounty Puck cards. 
.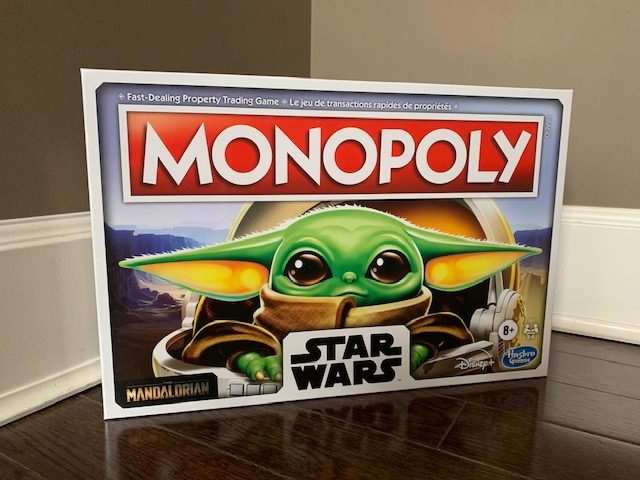 Other Classics with a Twist
This new version of Clue uses investigation cards to help figure out who killed Mr. Boddy in the mansion. There are 6 Lie cards and 6 Truth cards in the game. Players must pick a card and read it out loud, trying to play it cool and convince other players that they're telling the truth … even if they're not. If a player suspects they're lying they can call that player out by hitting the Liar Button. A correct accusation wins the game!
.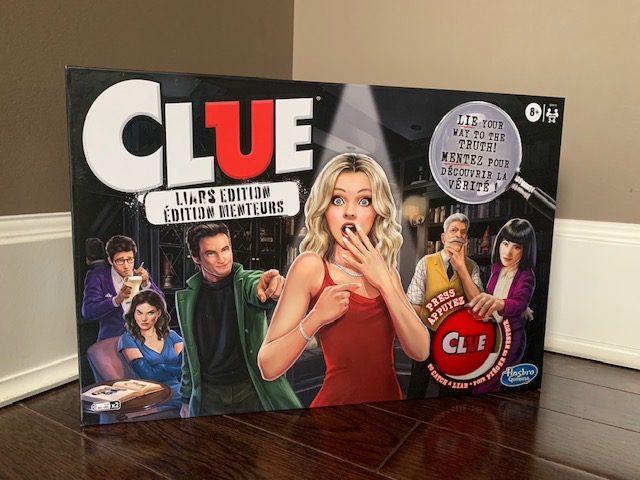 We have played many rounds of Operation in our home! I love this new version of Operation for players 6 and up. Drop an ailment into Rex-Ray's mouth and use the magnetic Dog-o-scope to guide it along his belly — hoping it'll come out his tail end. But watch out for the buzz! If the buzzer sounds, the ailment drops.
.

You can find these new Hasbro games in stores and online now. I think games always make the best gift. Be sure to add some to your holiday shopping list!
.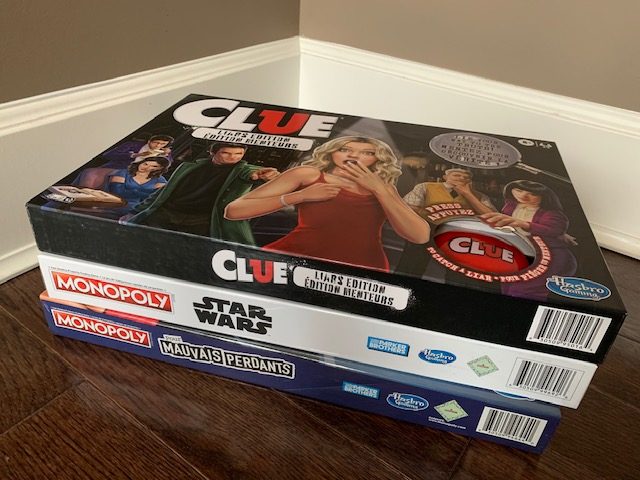 Giveaway!!
My friends at Hasbro are giving away Monopoly for Sore Losers to one of my lucky readers.
To enter, tell me which of the games above your kids would like most this holiday season. Then fill out the Rafflecopter form below.
Giveaway open to Canadian residents only. Giveaway runs from Nov 13 to Nov 25, 2020. Mandatory question must be answered to be eligible to win. See my Terms & Conditions for more giveaway info. Void where prohibited.