Now is the best time to teach mindfulness and yoga to kids.
We are home a lot so it's a great time to practice good activities together as a family.
I recently received two books and flash cards from DK Canada.
Disclosure: This is a sponsored post. It contains affiliate links for your shopping convenience.
.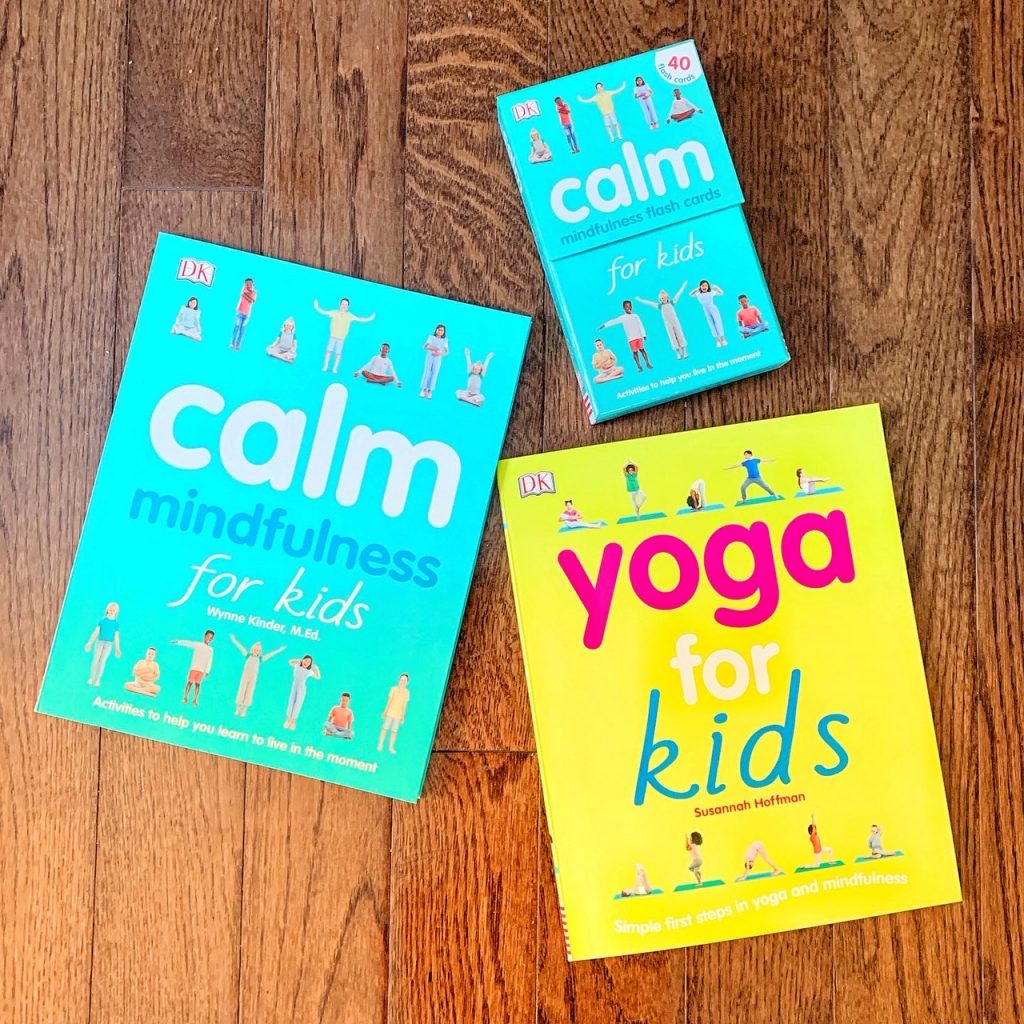 In Yoga for kids, you are introduced to simple yoga instruction that everyone in the family can do.
In Calm Mindfulness for Kids, you are guided through many mindfulness exercises and projects that help you focus your mind, become calm and have fun.
This book introduces many yoga poses and sequences that kids will love. The book starts easily with poses like cat-cow stretch and becomes more challenging with poses like the twisted eagle.
There are very clear photos of how to get into every pose and great tips for parents on every page.
.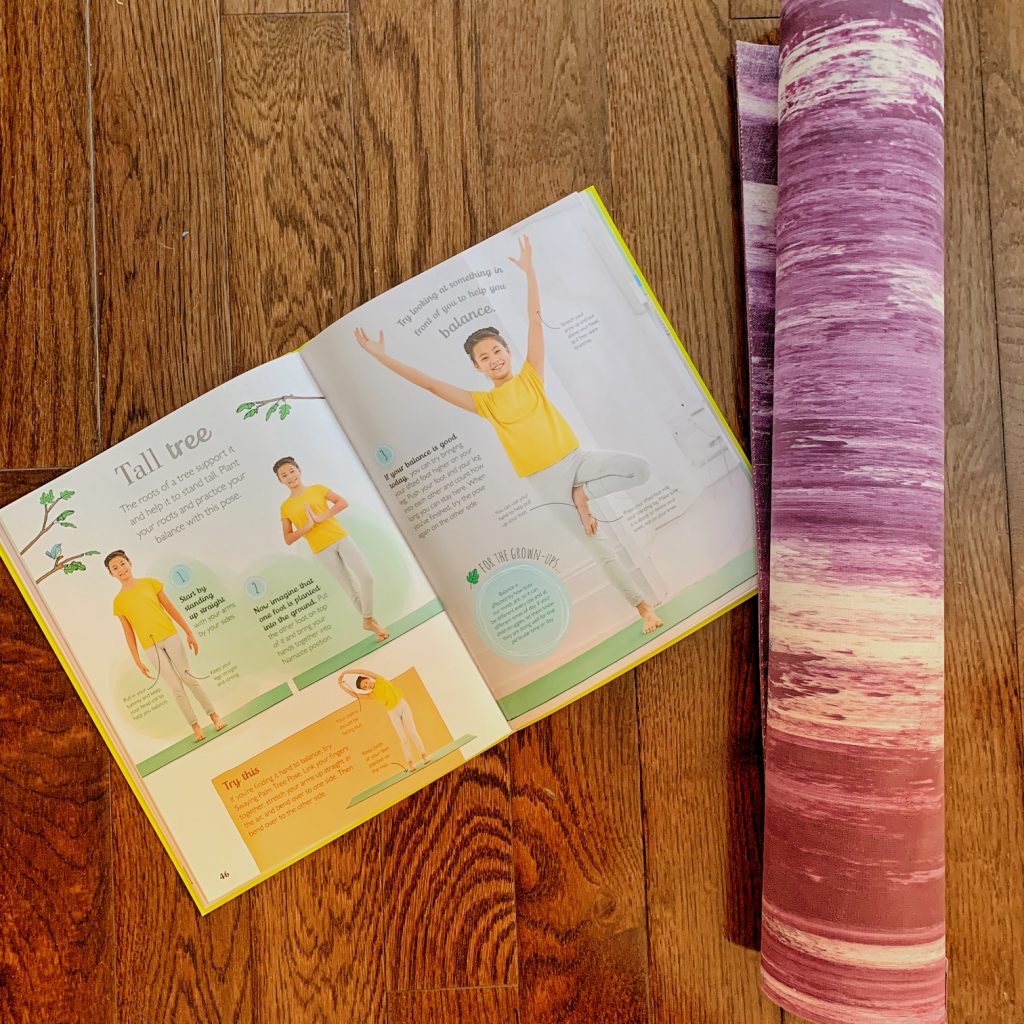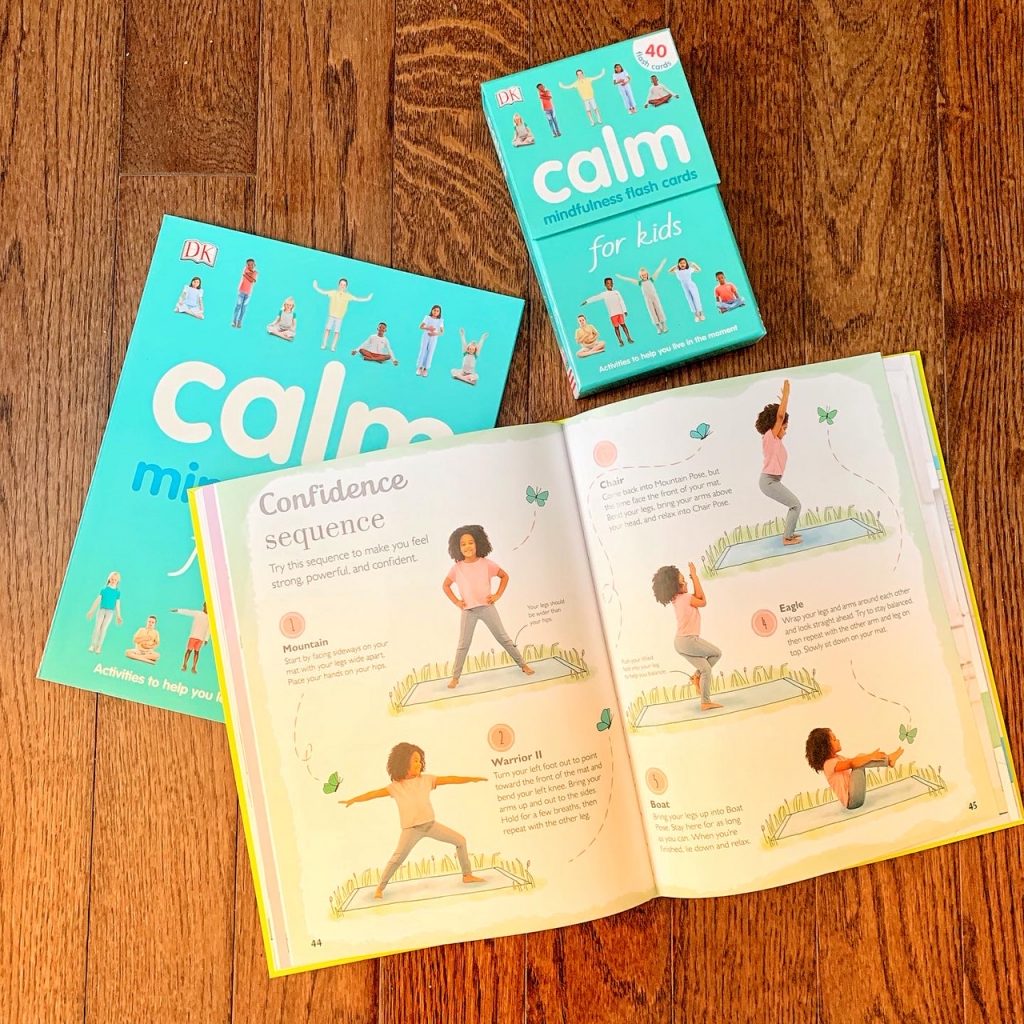 .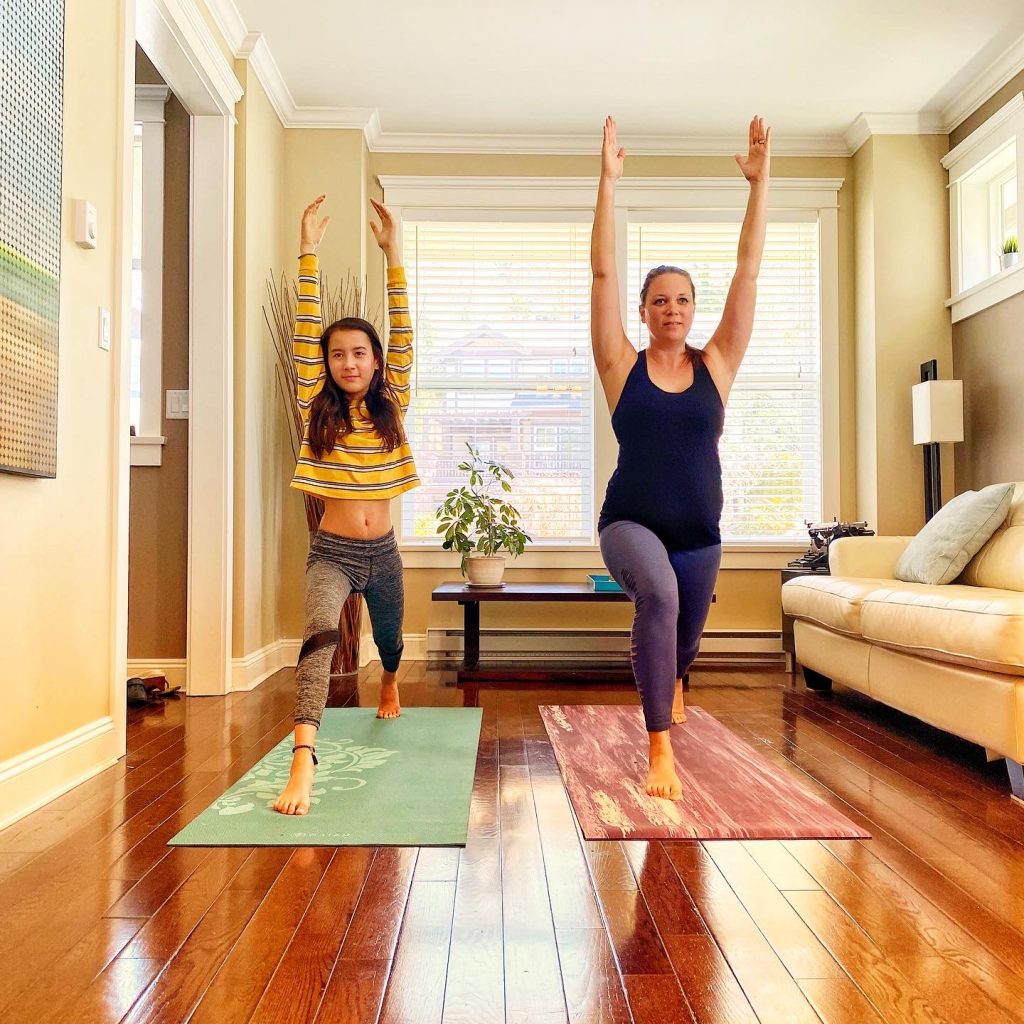 This book has five chapters including Focus, Move, Change, Care, Reflect. Each chapter teaches the reader how to focus their mind, become calm and have fun!
I really think the breathing exercises throughout the book. I also really like the hands-on activities and crafts kids can create on their own or with a family member. We have already done the "Plant a seed" activity and plan on making "energy slime" and the "breathing buddy" soon.
These mindfulness activities are also available as flash cards.
.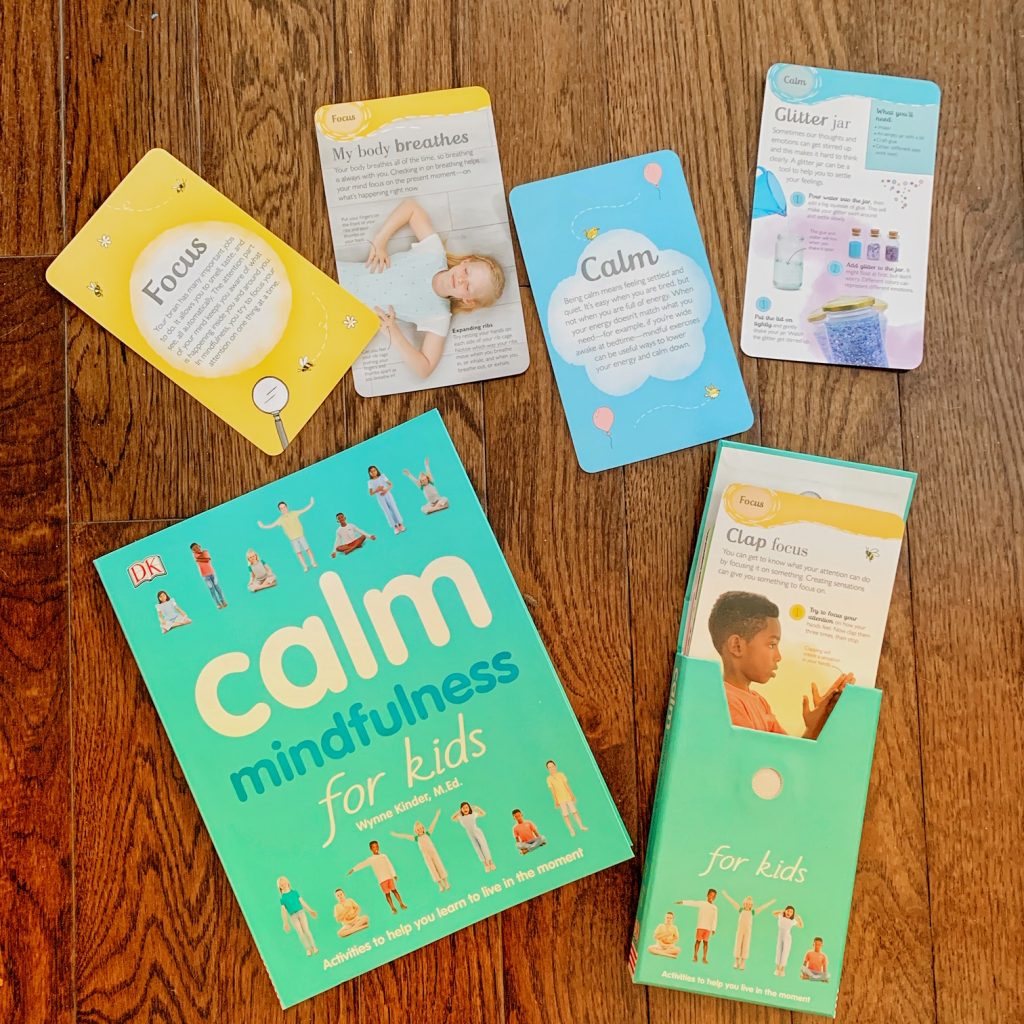 Overall
These are great books and flashcards to use right now. You can find these books and flash cards online.
Giveaway!
I'm giving away a set of the Calm mindfulness flash cards to one lucky reader. To enter, tell me one calm activity you do with your child every day.
Giveaway is open to Canadian residents only. Giveaway runs from April 15 – April 23, 2020. Mandatory question must be answered to be eligible to win. See my Terms & Conditions for full giveaway info. Void where prohibited.