Not long ago, I was saying how I was constantly losing our Apple TV remote. It always falls through the sofa cushions or ends up in a box of toys. I have no idea how this remote constantly gets misplaced but it does, and it's frustrating.
Disclosure: This is a sponsored post that contains affiliate links for your shopping convenience.
I'm excited to say that I will never lose my Apple TV remote again. Why? Because I now have an awesome Tile Sticker on the remote. The Tile Sticker is just one of many brilliant tracking devices by Tile.
A Tile is a Bluetooth-enabled device that connects to an app and helps you find things that you often misplace. They make everything important findable.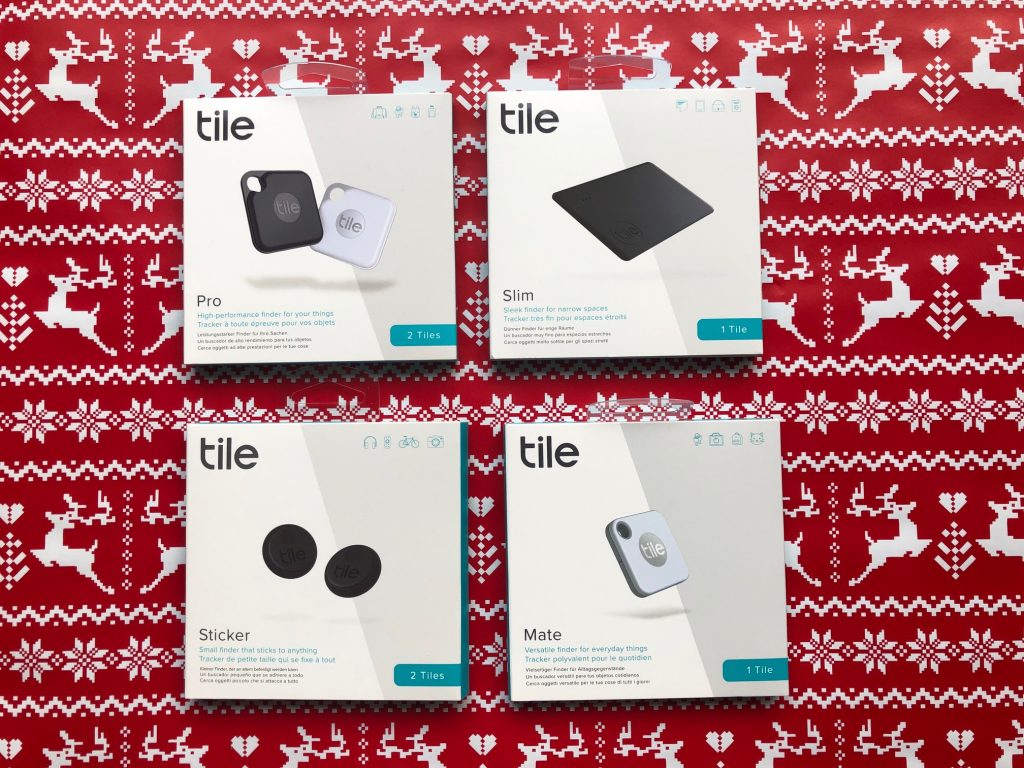 The Tile Sticker
Tile stickers are small round stickers that will stay on just about anything. They are waterproof and have a 150ft range and a 3-year battery life. 
Stick them on your remote, your bike or anything that may need tracking.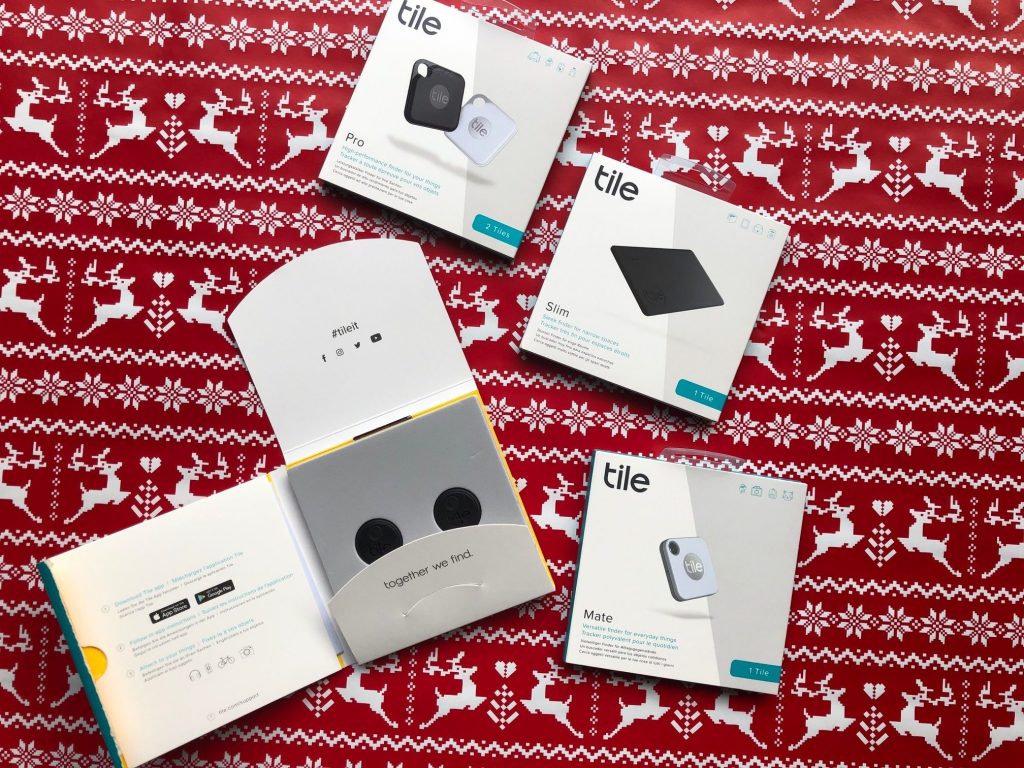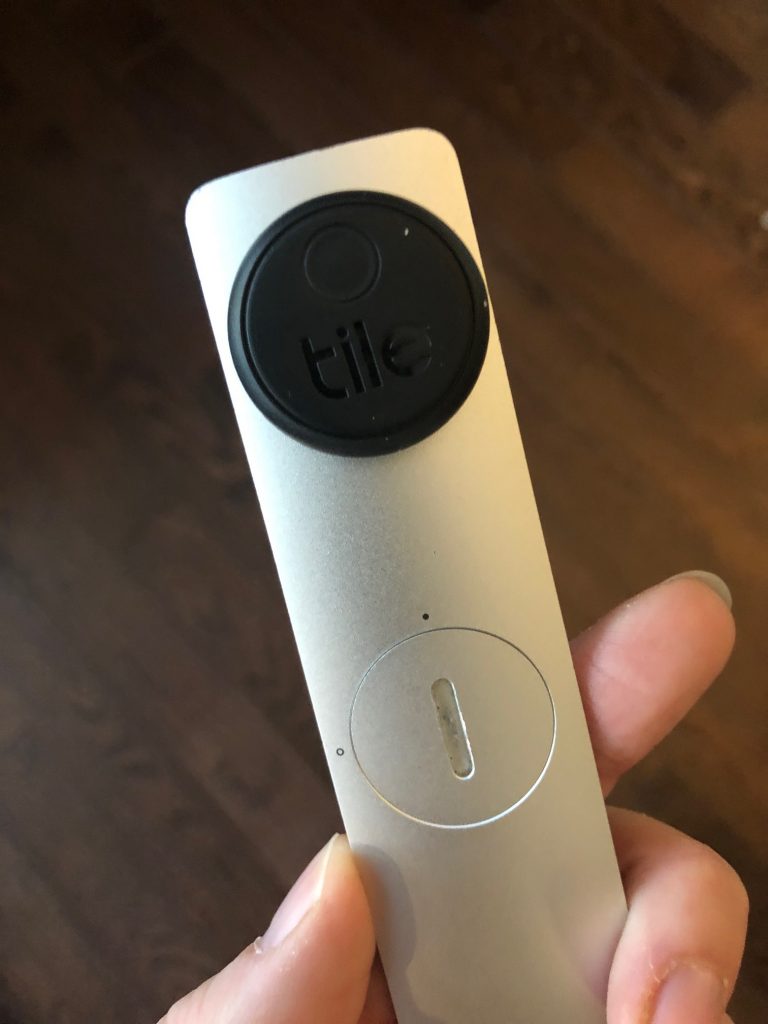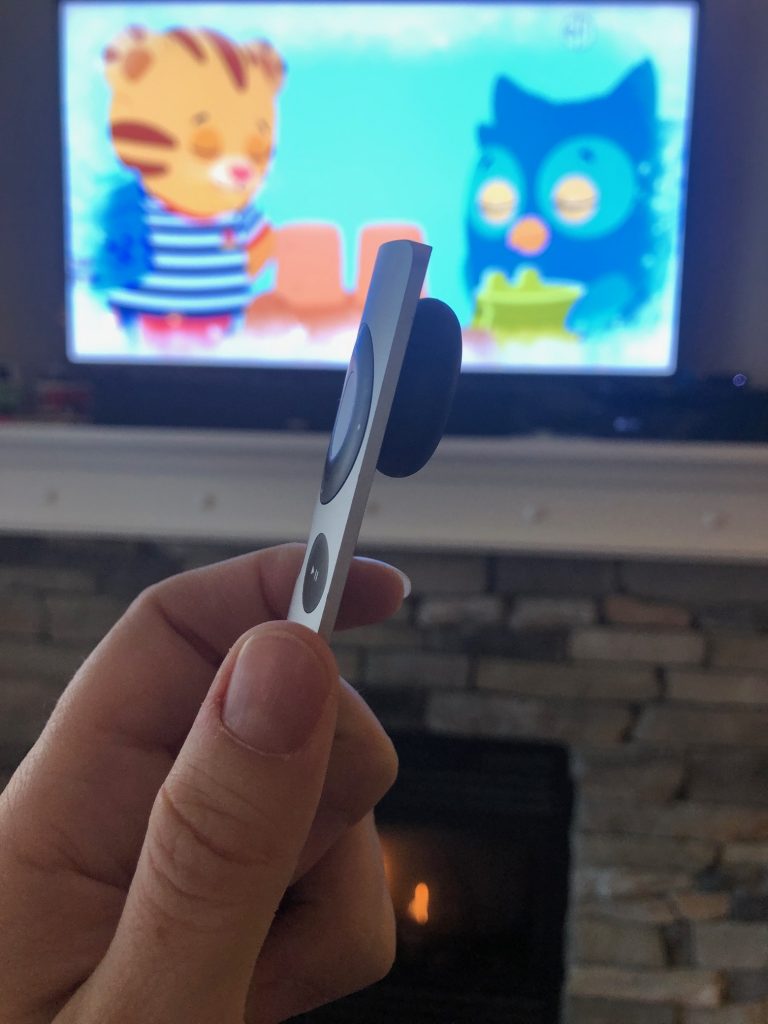 The Tile Slim
True story, my husband ALWAYS misplaces his wallet. This can become very stressful. I'm so happy to be popping a Tile Slim in his wallet so he can easily trace it if it goes missing.
The Tile Slim fits easily in wallets, passport holders, and briefcases.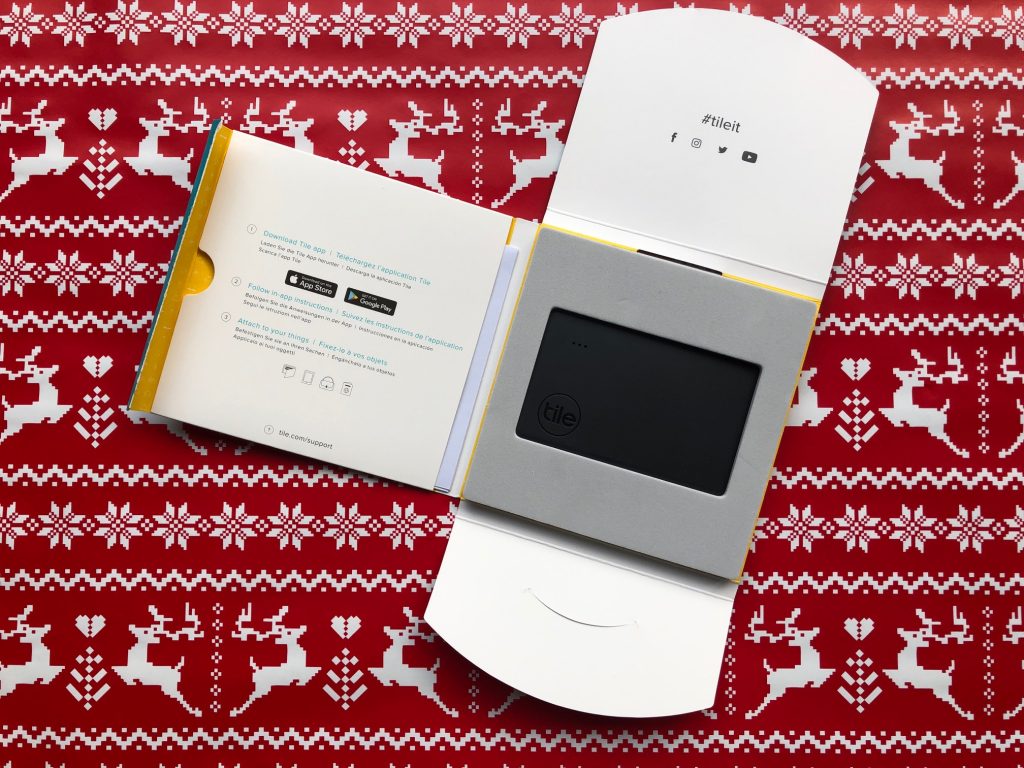 This Tile has a louder ring that the Tile Mate, has a 200ft range and a 3-year battery life. 
The Tile Mate and Pro
These are the original Tile products and they are a must for everyone! We have these Tile products on our key chain and have had to use them numerous times.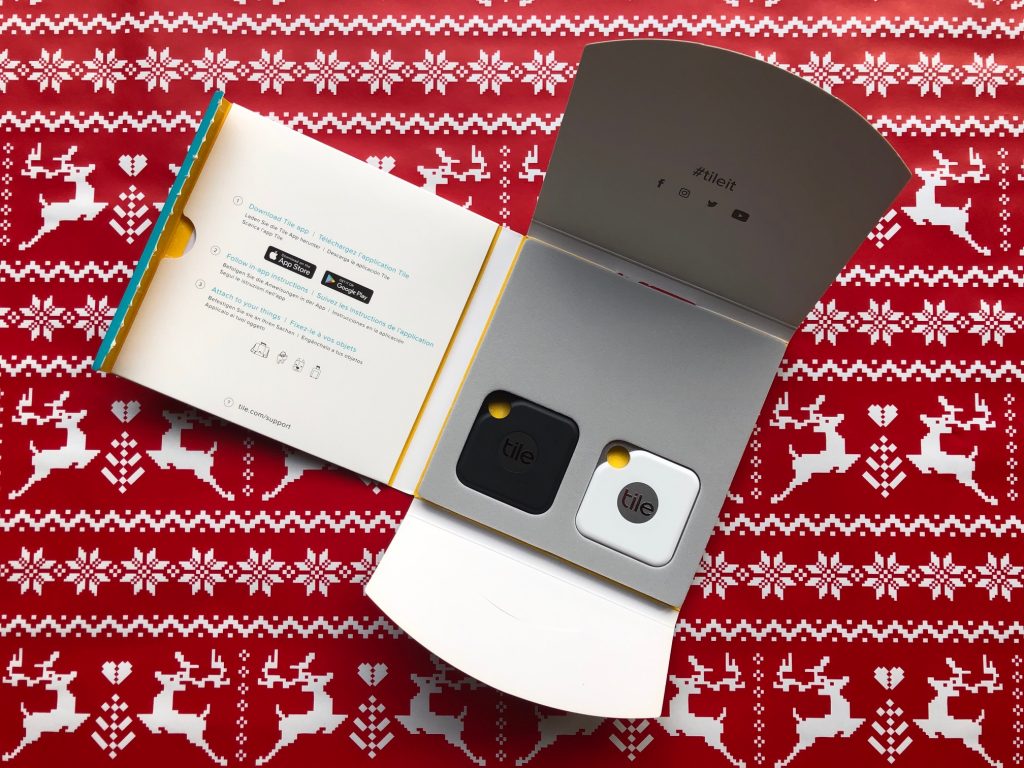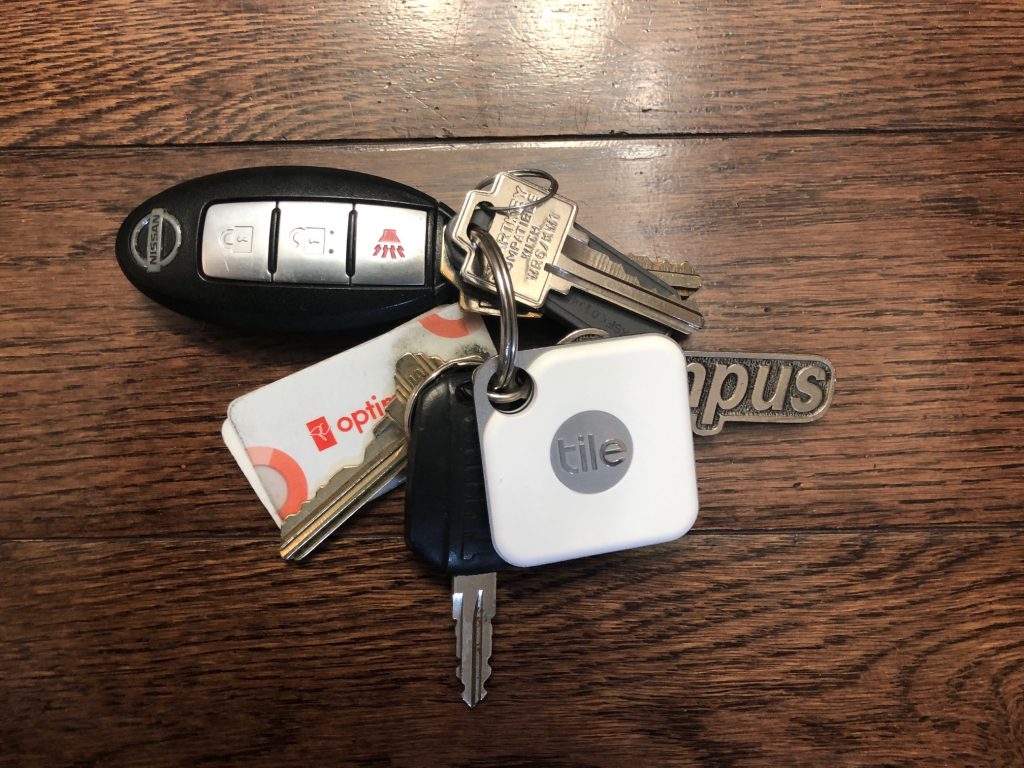 The Tile Pro has a 400ft range, has the loudest ring of any Tile product and a 1-year battery life. The Tile Pro comes in black and white.
The Tile Mate has a 200ft range and a 1-year battery life. 
Overall
Tile products make very thoughtful gifts. I think anyone would love one of these in their stockings!
They are easy to set up and easy to use.
All Tile products except for the Tile Sticker qualify for the reTile program which allows you to trade in your Tile when the battery has expired. 
You'll find Tile products in-store and online now.
To learn more about Tile check out:
.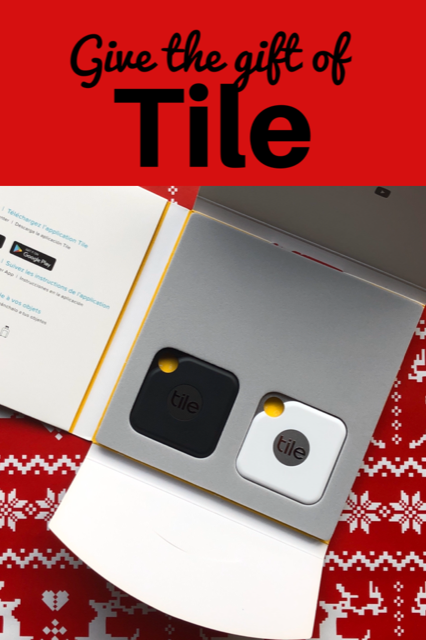 Giveaway!
The team at Tile wants one of my lucky readers to try out the Tile Sticker! They are giving away a 2-pack of Tile Stickers to one of my lucky readers.
To enter, tell me what you would put a Tile on, then fill out the Rafflecopter form below.
Giveaway open to Canadian residents only. Giveaway runs from Nov 22 to Dec 2, 2019. Mandatory question must be answered to be eligible to win. See my Terms & Conditions for full giveaway info. Void where prohibited.