Playmobil playsets have always been toys that bring me joy.
I remember wanting to go play at my friend Anne's house when I was young because she has a Playmobil ambulance playset. I made every excuse to go over there and played for hours with her and her Playmobil.
Disclosure: Samples were provided to facilitate this review. This post contains affiliate links for your shopping convenience.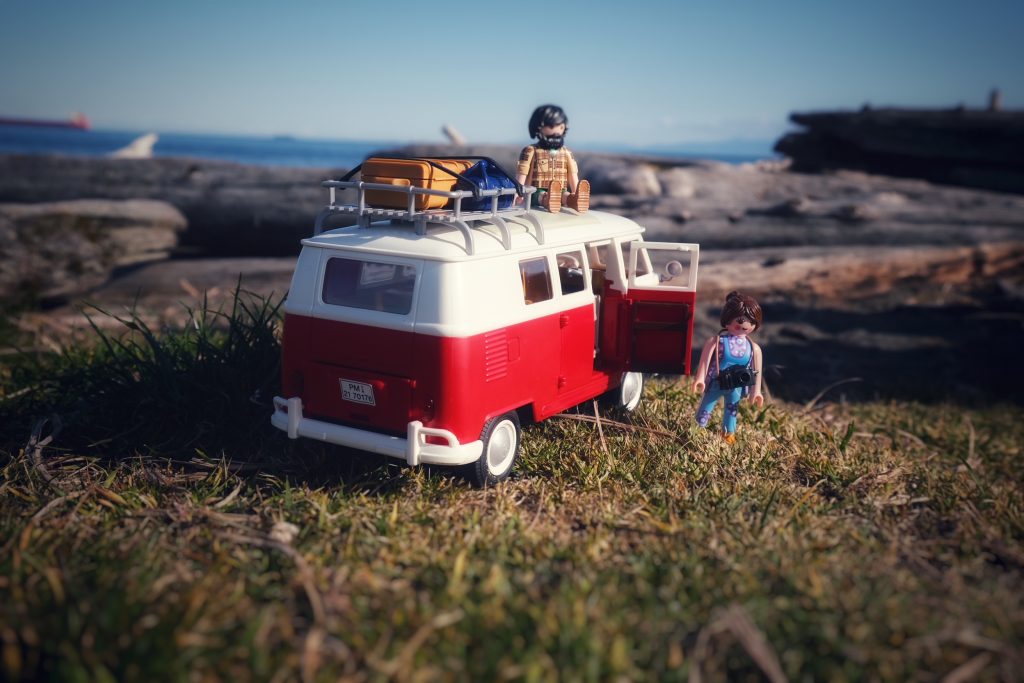 Over the years, I have bought and received Playmobil playsets to review. My children have always enjoyed Playmobil, it's one toy brand that they play with together.
To this day, Playmobil continues to create fun themes and make quality and durable products.
New Volkswagen Playsets
As a Volkswagen lover, I was overly excited when I heard that Playmobil created a line of Official Licensed Volkswagen products. 
We received the blue Volkswagen Beetle and the red Volkswagen T1 Camping Bus to build, test out and enjoy.
Both the Beetle and the Camping Bus are perfect replicas of classic Volkswagen cars.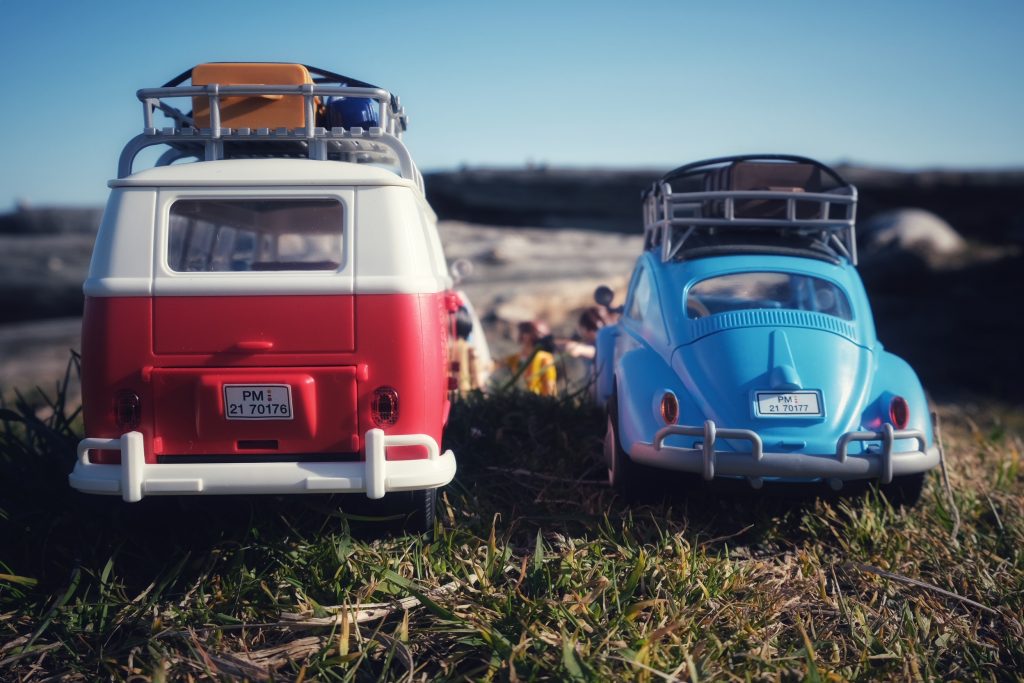 Volkswagen T1 Camping Bus
The Volkswagen T1 Camping Bus was easy to build and comes with everything your child needs to imagine a fun camping adventure.
The bus has a roof rack that holds luggage, the doors open and close and the roof comes off for easy play.
Inside the bus, there's a driver's seat, two plaid couches (that turn into a bed), a dining table, and a small cooking area. It also includes many small accessories like food and drinks, a camera and more. It's absolutely the coolest toy.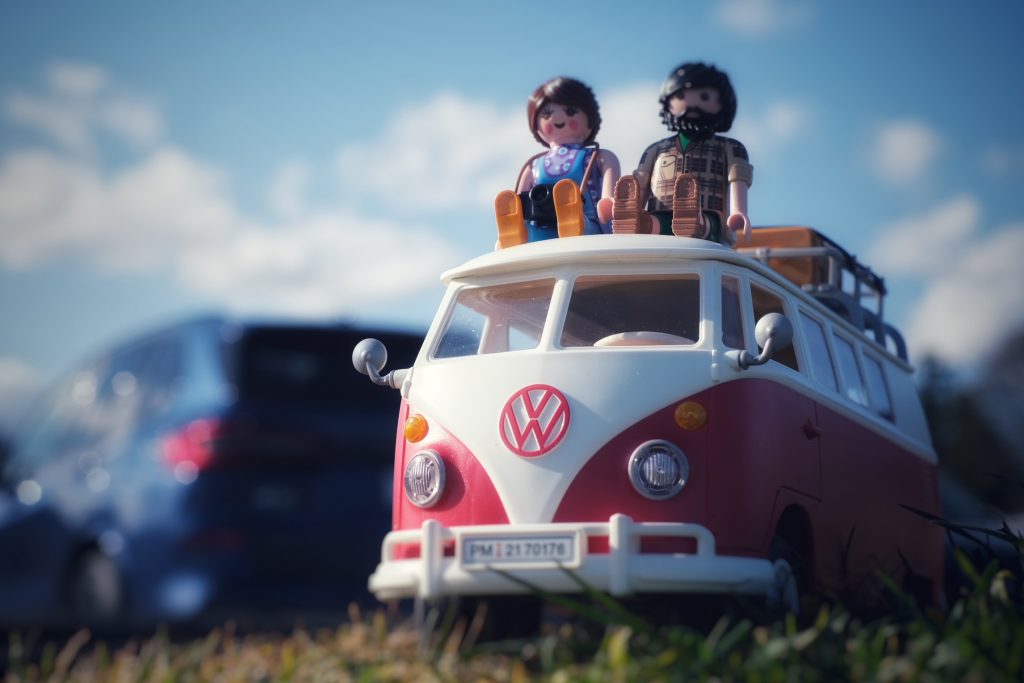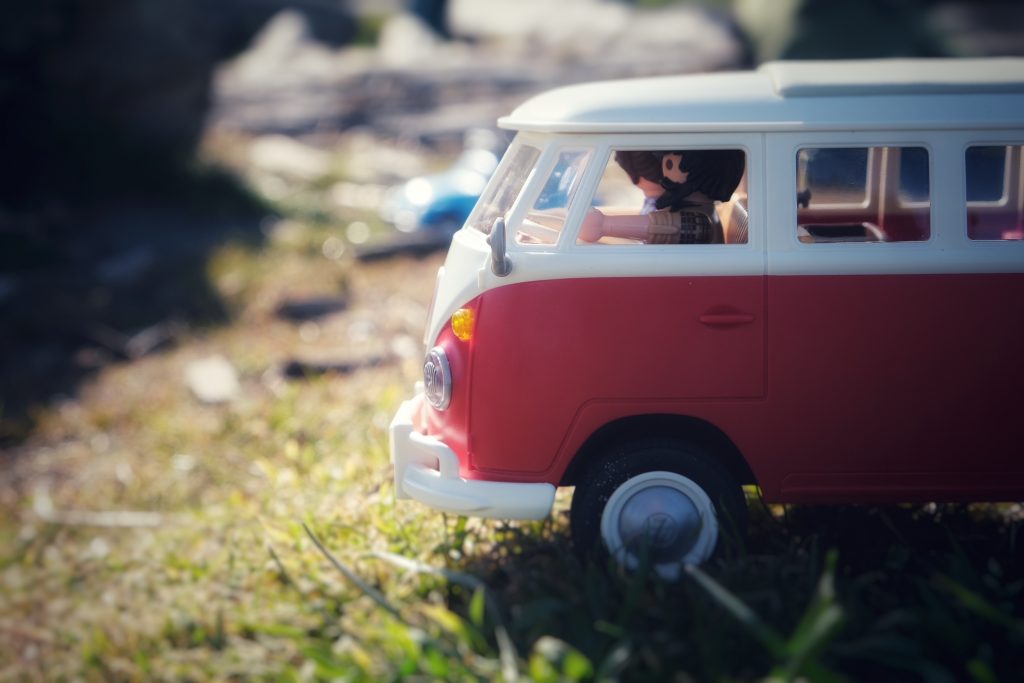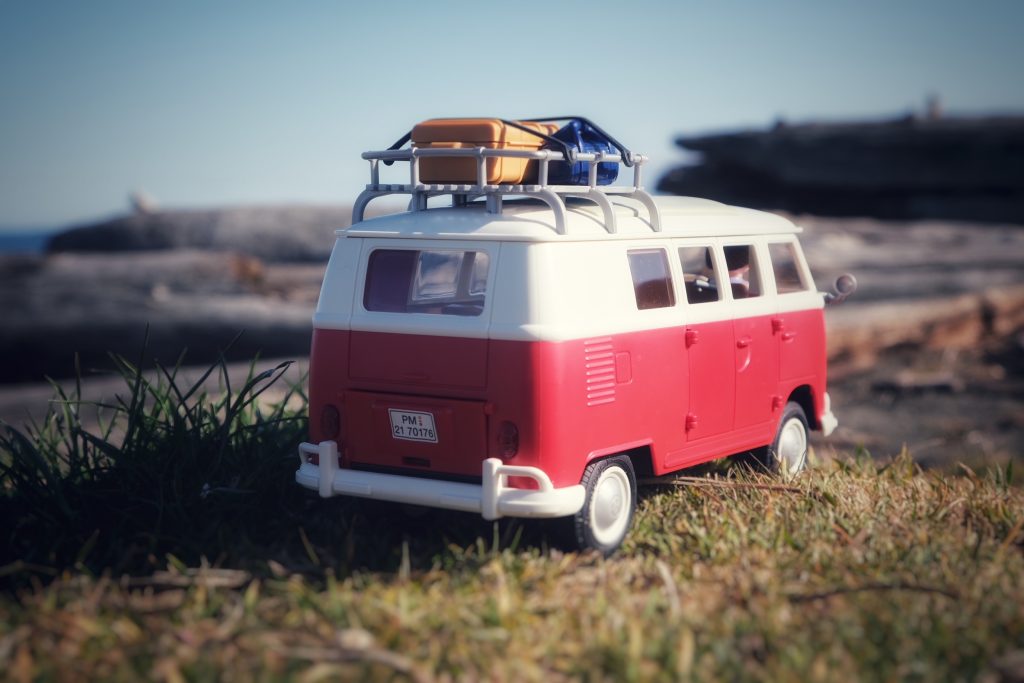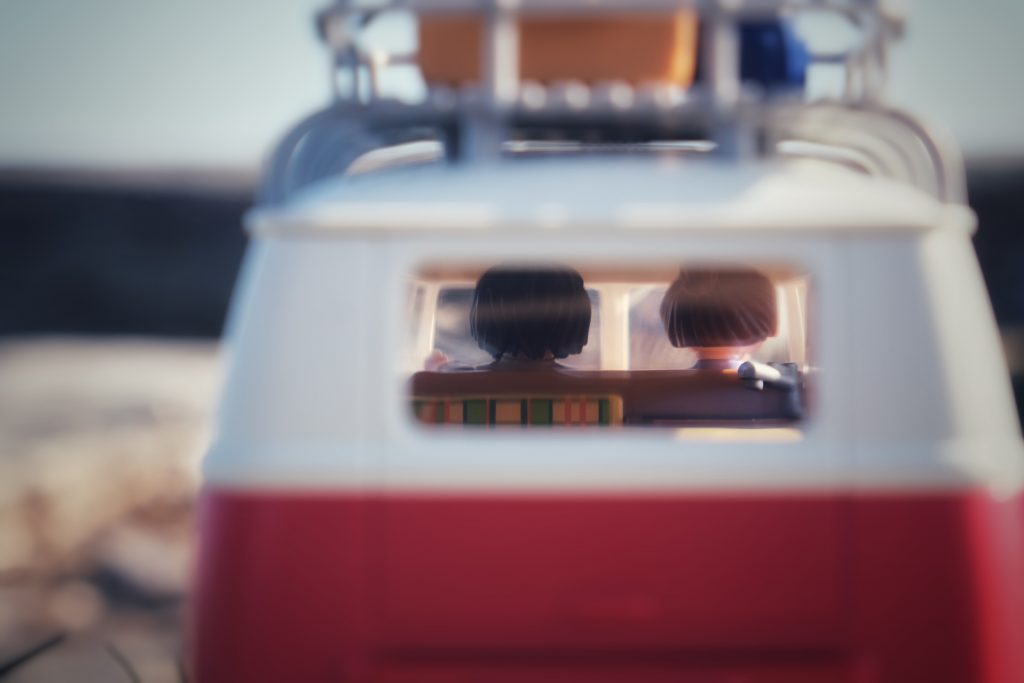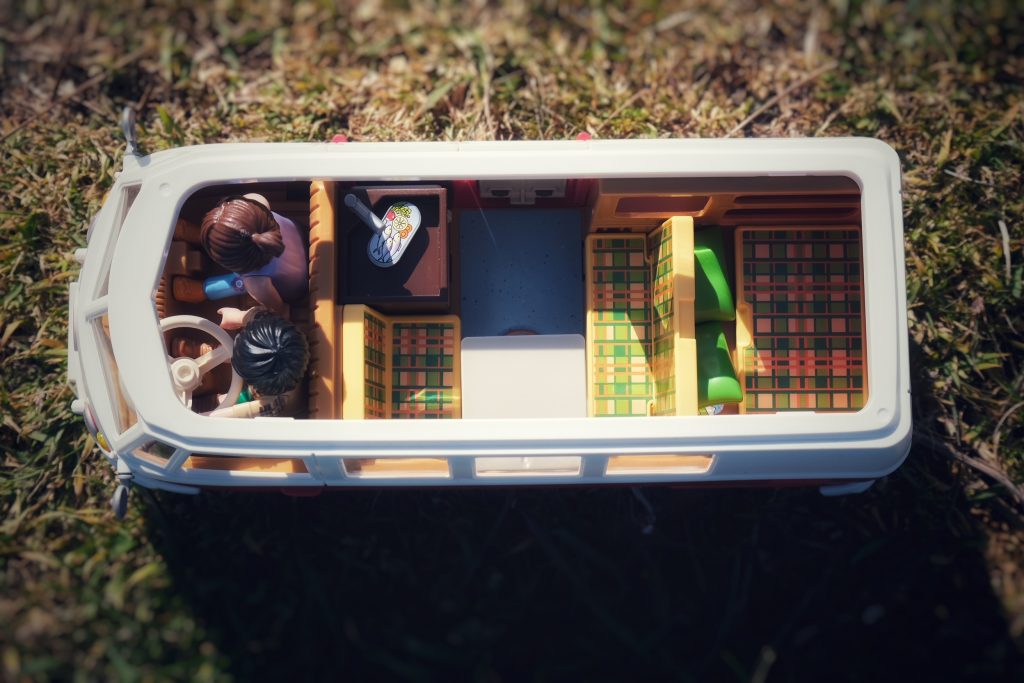 The bus drives nicely and can easily be added to any other playsets.
Volkswagen Beetle
The blue Volkswagen Beetle happens to be the same make and colour as the car my husband drove when I met him in high school.
The Beetle is sturdy and rolls well on our hardwood floor. It has a roof rack that holds luggage and a surfboard. It comes with three Playmobil characters. The doors do not open on this car. To place the Playmobil characters in the car you remove the roof.
This Playmobil Volkswagen Beetle also comes with a small beach scene. It includes a beach umbrella, sand a bucket, a sandcastle, and a cooler.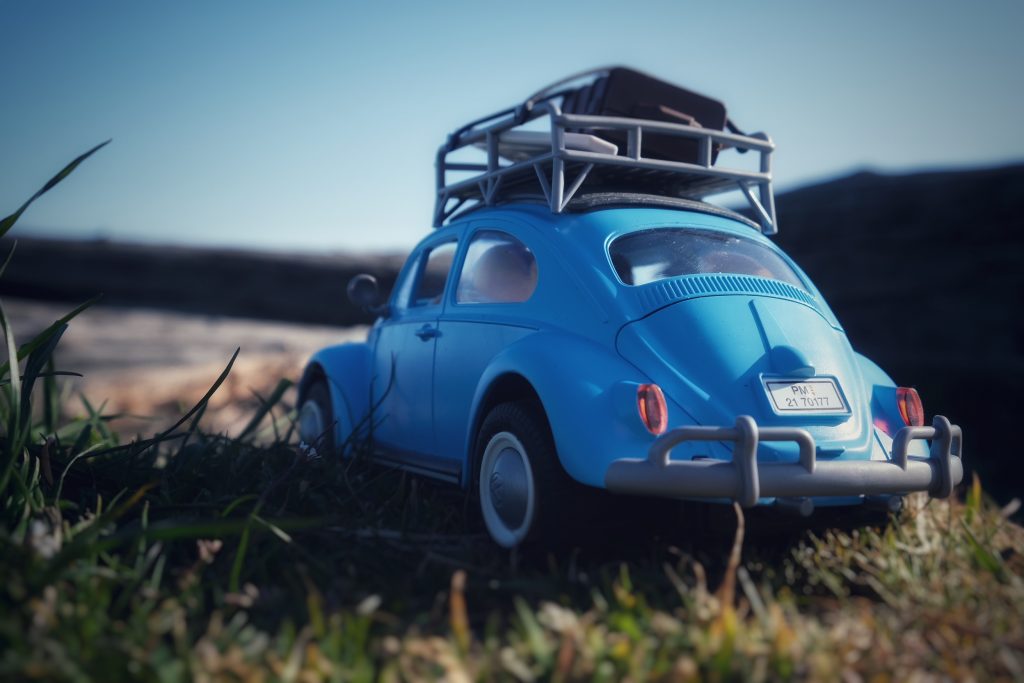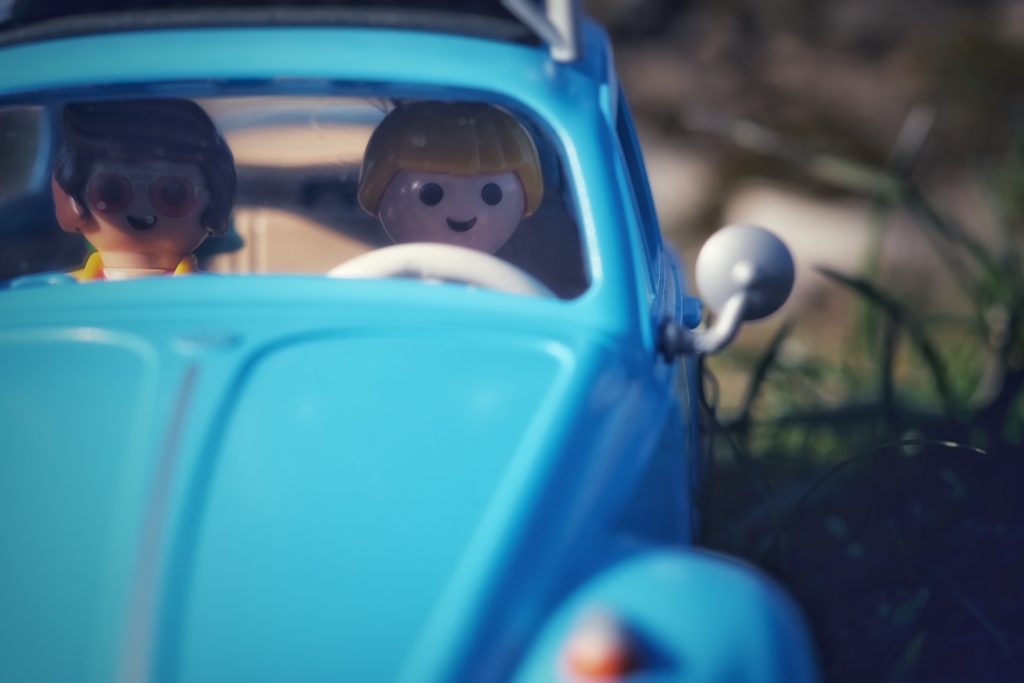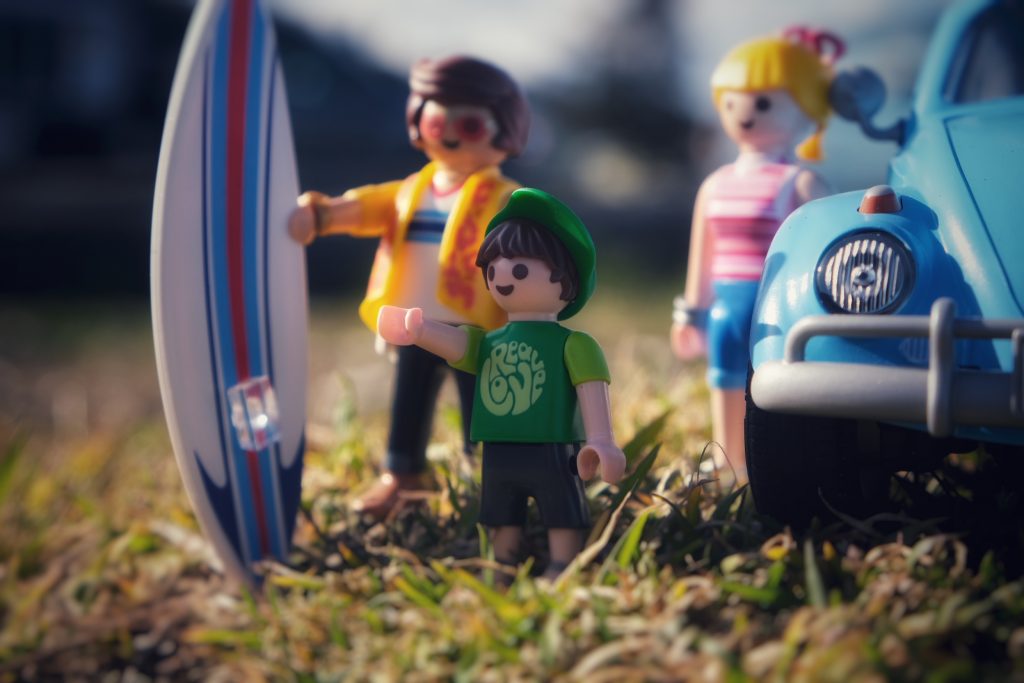 These two licensed Playmobil playsets are great gift ideas for any Volkswagen lover. They mix well with many Playmobil sets but can also be a great collector's item.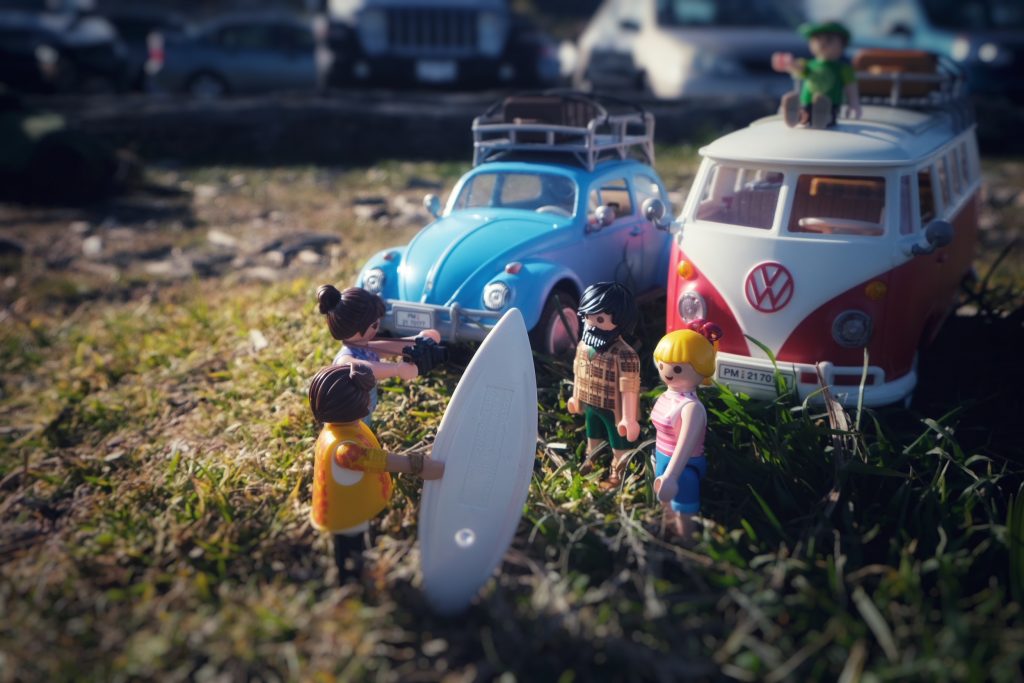 My husband plans on displaying the blue Beetle in his office. Sorry kids, this toy is for the adults to enjoy!
Where to Buy
You can find these Playmobil playsets in stores and online. Find them on Amazon and Well.ca now.
.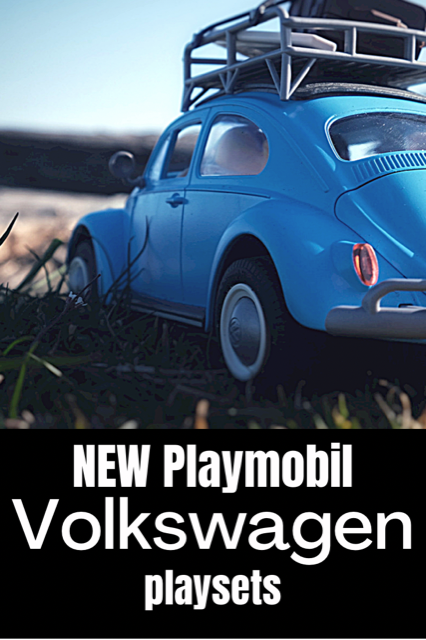 I'd love to know, are you more a Volkswagen Beetle Person or a Volkswagen Camping Bus person?