Last week my family got to enjoy the Victoria premiere of Marvel Universe Live!
Both my kids were so looking forward to see the show. My husband, daughter and I wore our Marvel shirts. My son wore his Spider-Man costume.
We arrived at the show with plenty of time to check out the merchandise. There were all kinds of great things to purchase. Everything from charm bracelets to t-shirts to Thor's hammer. You could also get big bags of popcorn, cotton candy and more.
We took our seats and loved the big stage and large screens. Before we knew it, the show was starting.
The story begins when Thor destroys the Cosmic Cube. Thor's evil brother Loki wants to clone the Cosmic Cube's powers and it's up to Marvels top Super Heroes to stop him. The Super Heroes unite to try to get the cube back together. This brings them on an exciting journey around the world.
Marvel Universe Live! has real fire, fireworks and excellent sound effects.
The story is original and very easy to follow. My kids were on the edge of their seats waiting to see how it would end.
Our favourite parts of Marvel Universe Live! included:
– Spider-Man flying through the sky
– Motorcycles zooming about
– Martial arts from all characters
– Hulk's transformation
My son loved the show so much he asked us all weekend if we could go again. He is still talking about details about the show.
The Marvel Universe Live! tour is just starting. You can check out the show in Vancouver, Saskatoon, Winnipeg, Toronto, Hamilton, Ottawa and Montreal.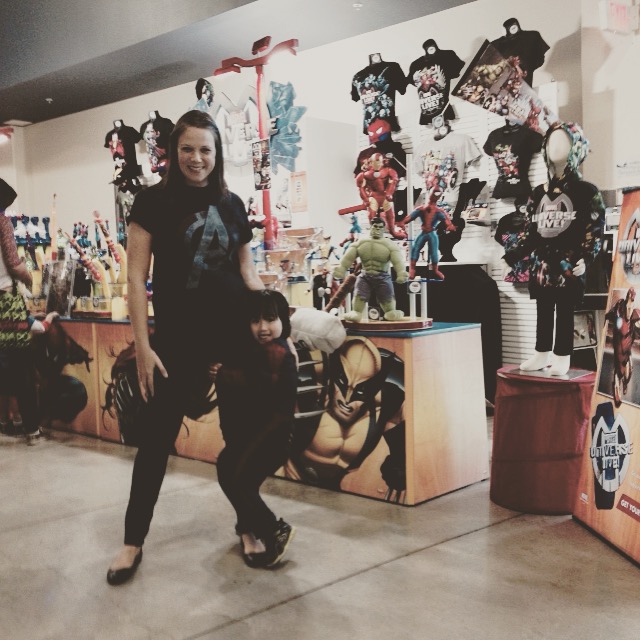 To learn more about Marvel Universe Live! check out my previous post. You can also go to the Marvel Universe Live! website and follow them on Facebook and Twitter.