My son and his neighbourhood friends are always up for a good Nerf battle. Nerf blasters have always been a good way to bring kids together, have them be active outside and allow them to use their imagination and problem solve. 
This season, Nerf has many new blasters available to help kids be ready for their next battle!
Disclosure: Samples were provided to facilitate this review. This post contains affiliate links for your shopping convenience. 
Nerf Elite Echo CS-10
This Nerf blaster has built-in customizing capabilities. This blaster has a magazine that holds 10 Nerf darts at once. The grip on this blaster is well designed and good for small and large hands. You can interchange the barrel on this blaster with other Nerf products. The Nerf Elite Echo CS-10 has a great colour combination and looks sleek.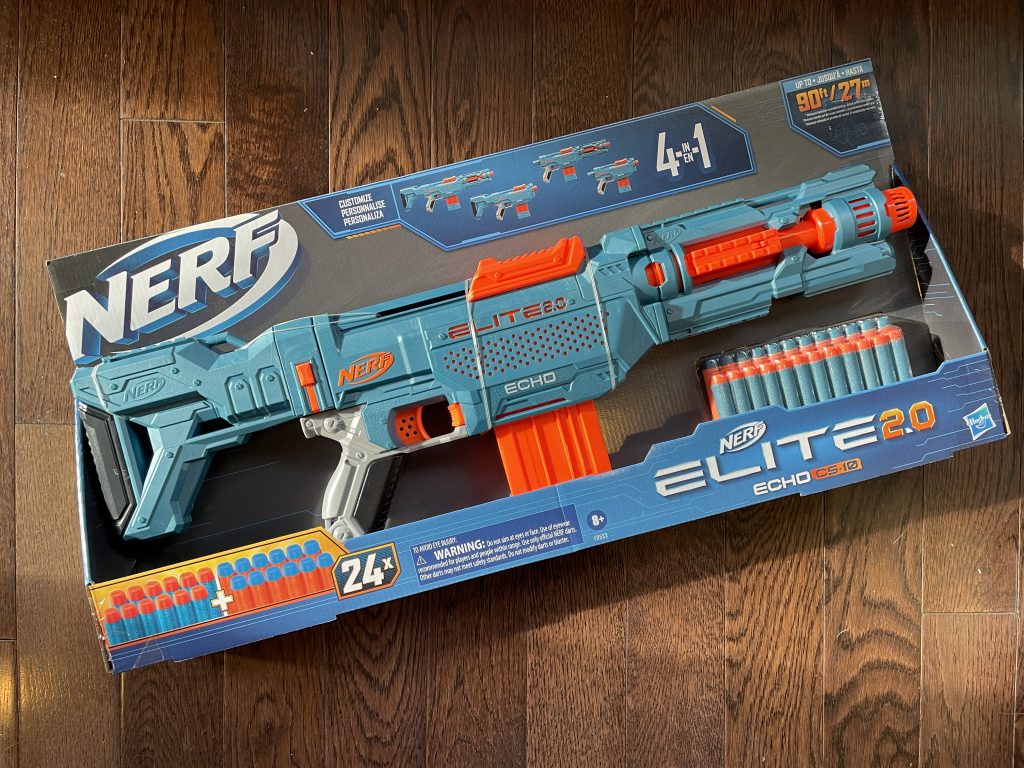 Nerf Dinosquad Tricerablast
This Nerf blaster has a cool dinosaur design, capturing the look of a Triceratops dinosaur. This blaster has has break-open loading and can store 3 darts at once. It also has a 12-dart storage on the stock to make it easy to reload. 
.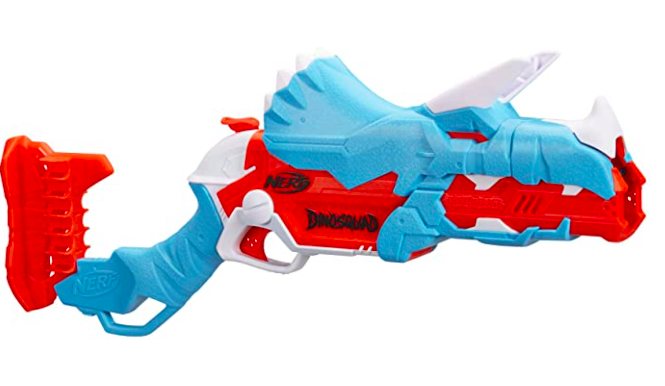 Nerf Roblox Adopt Me! Bees
Roblox fans are going to want this Nerf blaster as part of their collection. This blaster features lever-action blasting and a rotating 8-dart drum. With this blaster you can fire 8 darts in a row. This blaster also comes with a special code that allows you to redeem an exclusive virtual item on Roblox!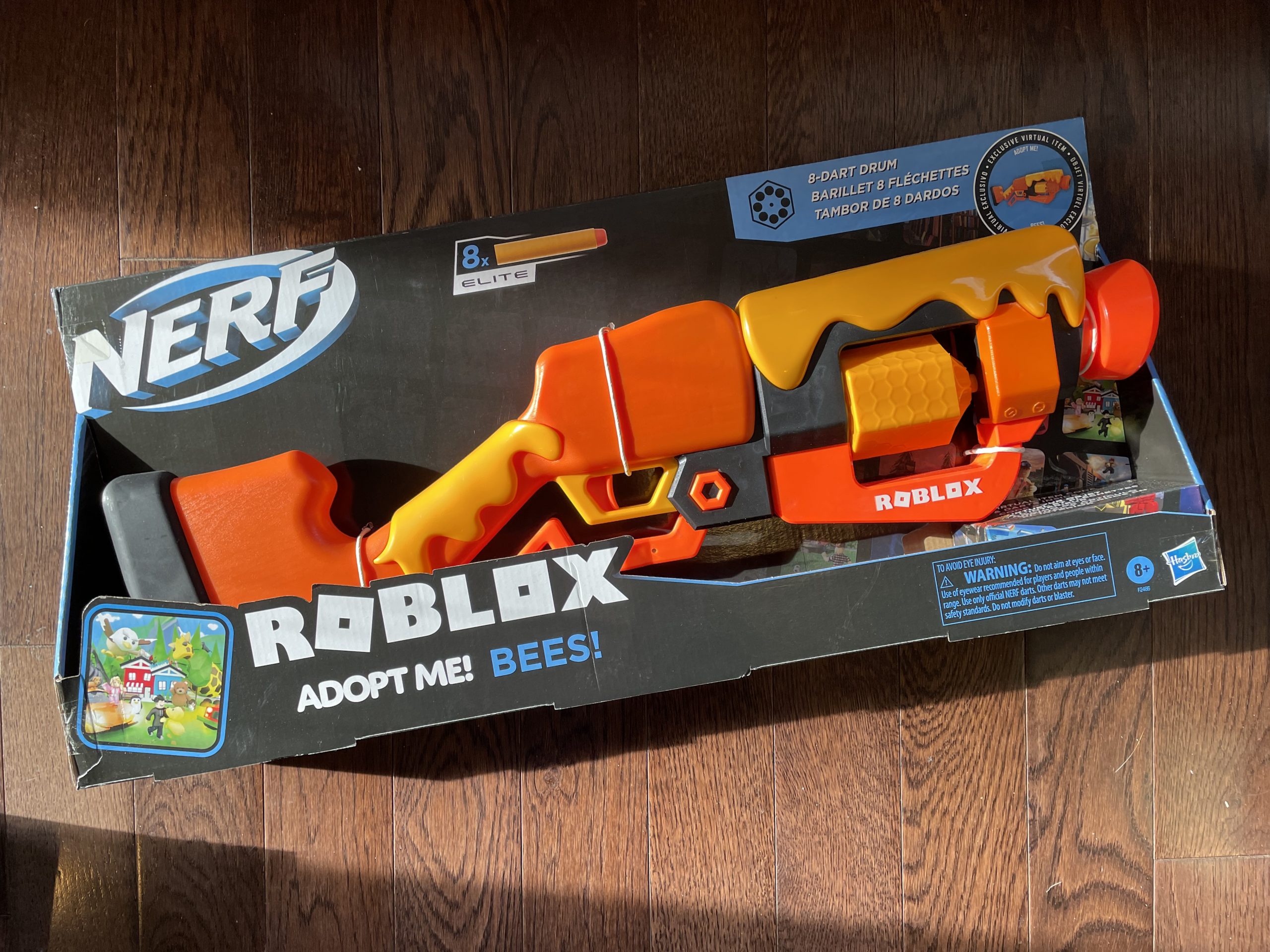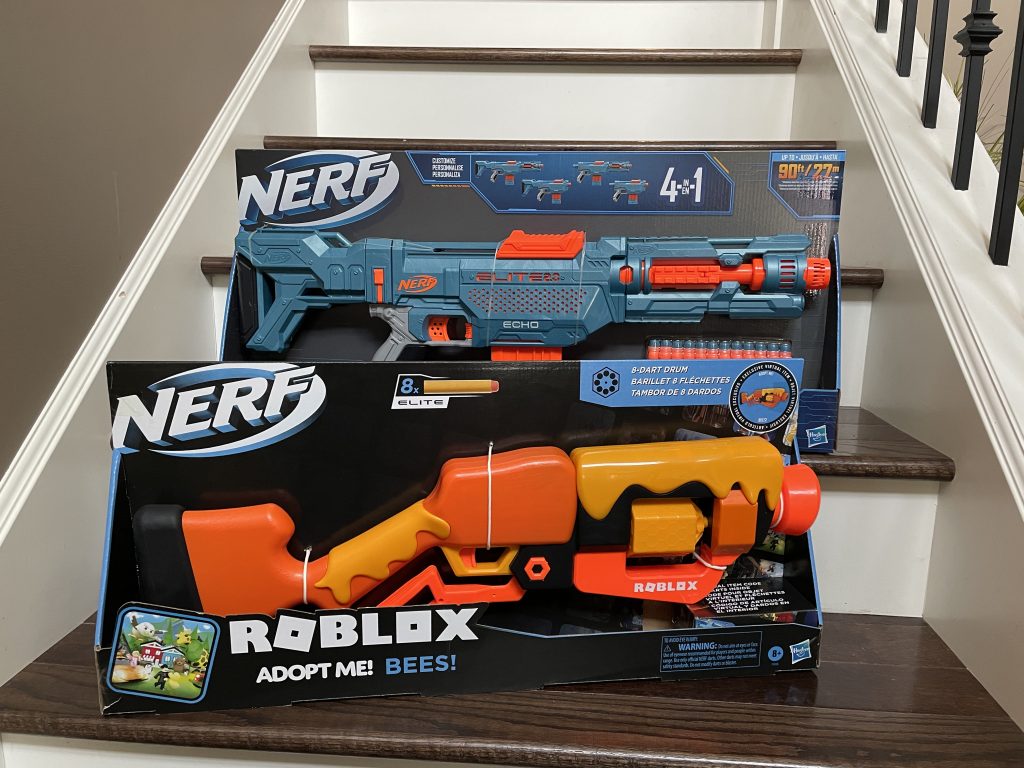 Eyewear is recommended when using all Nerf blasters. No batteries are required for these blasters.
These three Nerf blasters are just a few of many available this holiday season. Pick these up for anyone who loves having Nerf battles and championships.
Giveaway!!
I'm giving away a Nerf Roblox Adopt Me! Bees blaster on my IG account.
To enter, click here now. Giveaway ends Nov 27 at 9pm PST.
I'd like to know, which of the above Nerf blasters would your child like the most?