I always love picking up new books for my daughter. We read together every night before going to bed and I must admit, I really enjoy reading chapter books with her.
Recently, Harper Collins sent me advanced copies of the following books for my daughter's classroom. I was so grateful to be able to fill her classroom bookshelf with these titles.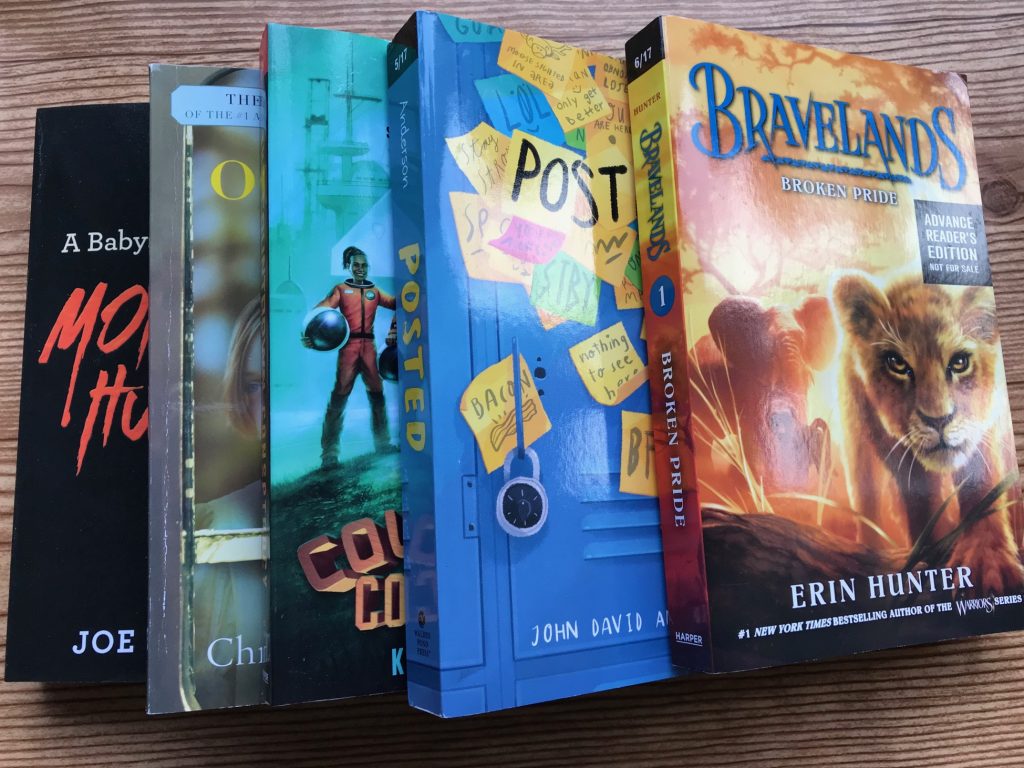 A Babysitter's Guide to Monster Hunting
When middle schooler Kelly Ferguson's Halloween plans switch from party-going to babysitting, she thinks the scariest part of her night will be the death of her social life. But then Baby Jacob gets kidnapped by the Boogeyman's minions and Kelly learns there's a whole lot more to childcare than free snacks and Netflix. Like chasing shadow monsters, drop-kicking Toadies, and mastering monster-fighting moves like the Naptime Headlock and Playground Punch.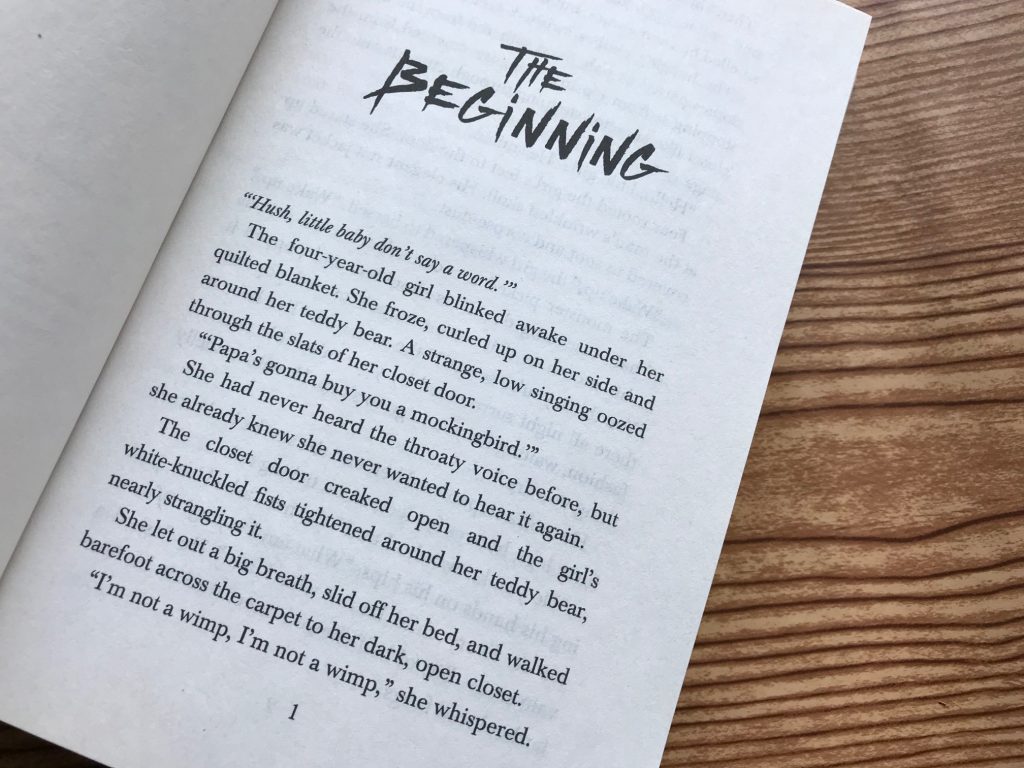 Now, with the help of an ancient handbook and a secret society of butt-kicking babysitters, Kelly sets out to destroy the Boogeyman before he brings Jacob's nightmares to life. But when the monsters' trail leads to her school's big Halloween bash, Kelly will have to prove she can save the world—without totally embarrassing herself in front of her friends.
Packed with black-and-white illustrations and insider secrets from the world of monster hunting, A Babysitter's Guide to Monster Hunting is full of tricks, treats, and terrifying twists!
Bravelands #1
A lion cast out from his pride.
An elephant who can read the bones of the dead.
A baboon rebelling against his destiny.
For generations, the animals of the African plains have followed a single rule: only kill to survive. But when an unthinkable act of betrayal shatters the peace, the fragile balance between predators and prey will rest in the paws of three unlikely heroes.
Set in an epic new world and told from three different animals' points of view, Bravelands will thrill readers who love Spirit Animals and Wings of Fire, as well as the legion of dedicated fans who've made Erin Hunter a bestselling phenomenon.
Orphan Train Girl
This young readers' edition of Christina Baker Kline's #1 New York Times bestselling novel Orphan Trainfollows a young foster girl who forms an unlikely bond with a ninety-one-year-old woman. Adapted and condensed for a young audience, Orphan Train Girl includes an author's note and archival photos from the orphan train era. This book is especially perfect for mother/daughter reading groups.
Molly Ayer has been in foster care since she was eight years old. Most of the time, Molly knows it's her attitude that's the problem, but after being shipped from one family to another, she's had her fair share of adults treating her like an inconvenience. So when Molly's forced to help an elderly woman clean out her attic for community service, Molly is wary. Just another adult to treat her like a troublemaker.
But from the very moment they meet, Molly realizes that Vivian, a well-off ninety-one-year-old, isn't like any of the adults she's encountered before. Vivian asks Molly questions about her life and actually listens when Molly responds. Molly soon sees they have more in common than she thought. Vivian was once an orphan, too—an Irish immigrant to New York City who was put on a train to the Midwest with hundreds of other children—and she can understand, better than anyone else, the emotional binds that have been making Molly's life so hard. Together, they not only clear boxes of past mementos from Vivian's attic, but forge a path of friendship, forgiveness, and new beginnings for their future.
Posted
From John David Anderson, author of the acclaimed Ms. Bixby's Last Day, comes a humorous, poignant, and original contemporary story about bullying, broken friendships, and the failures of communication between kids.
In middle school, words aren't just words. They can be weapons. They can be gifts. The right words can win you friends or make you enemies. They can come back to haunt you. Sometimes they can change things forever.
When cell phones are banned at Branton Middle School, Frost and his friends Deedee, Wolf, and Bench come up with a new way to communicate: leaving sticky notes for each other all around the school. It catches on, and soon all the kids in school are leaving notes—though for every kind and friendly one, there is a cutting and cruel one as well.
In the middle of this, a new girl named Rose arrives at school and sits at Frost's lunch table. Rose is not like anyone else at Branton Middle School, and it's clear that the close circle of friends Frost has made for himself won't easily hold another. As the sticky-note war escalates, and the pressure to choose sides mounts, Frost soon realizes that after this year, nothing will ever be the same.
Learn more about Posted here.
The Countdown Conspiracy
Ambassador, you are go for launch in T- minus 5…4…3…2…. Get ready to blast off with this high-action, high-stakes middle grade adventure that's perfect for fans of Chris Grabenstein and Peter Lerangis!
Miranda Regent can't believe she was just chosen as one of six kids from around the world to train for the first ever mission to Mars. But as soon as the official announcement is made, she begins receiving anonymous threatening messages…and when the training base is attacked, it looks like Miranda is the intended target. Now the entire mission—and everyone's lives—are at risk. And Miranda may be the only one who can save them.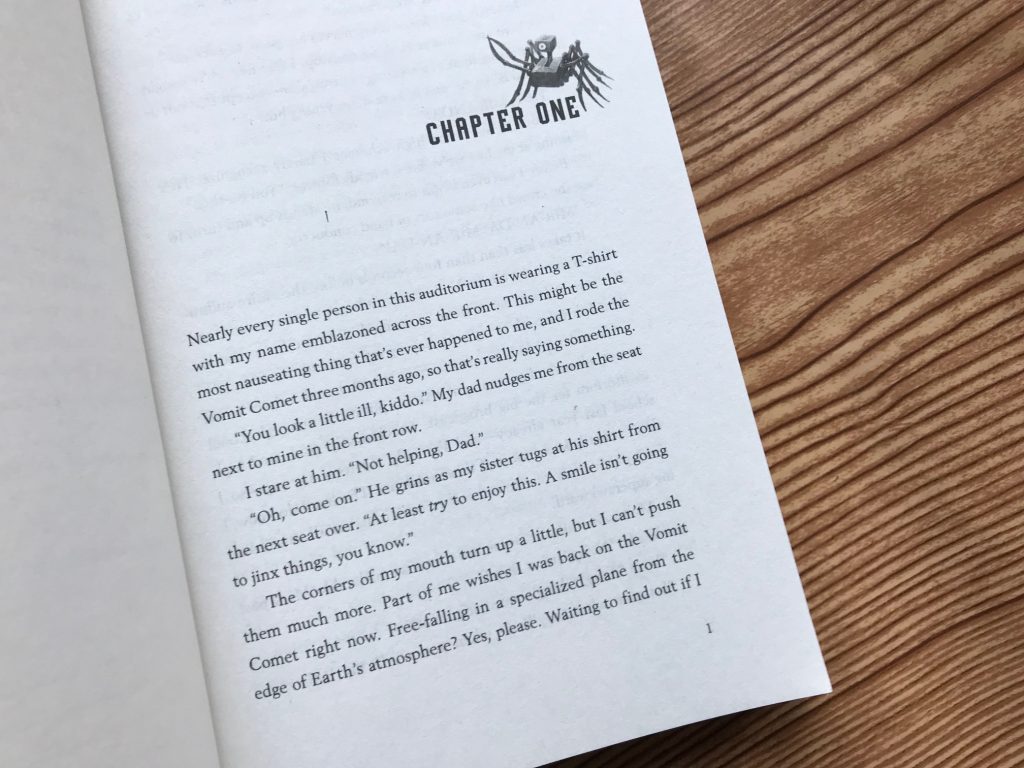 The Martian meets The Goonies in this out-of-this-world middle grade debut where the stakes couldn't be higher.
Learn more about The Countdown Conspiracy here.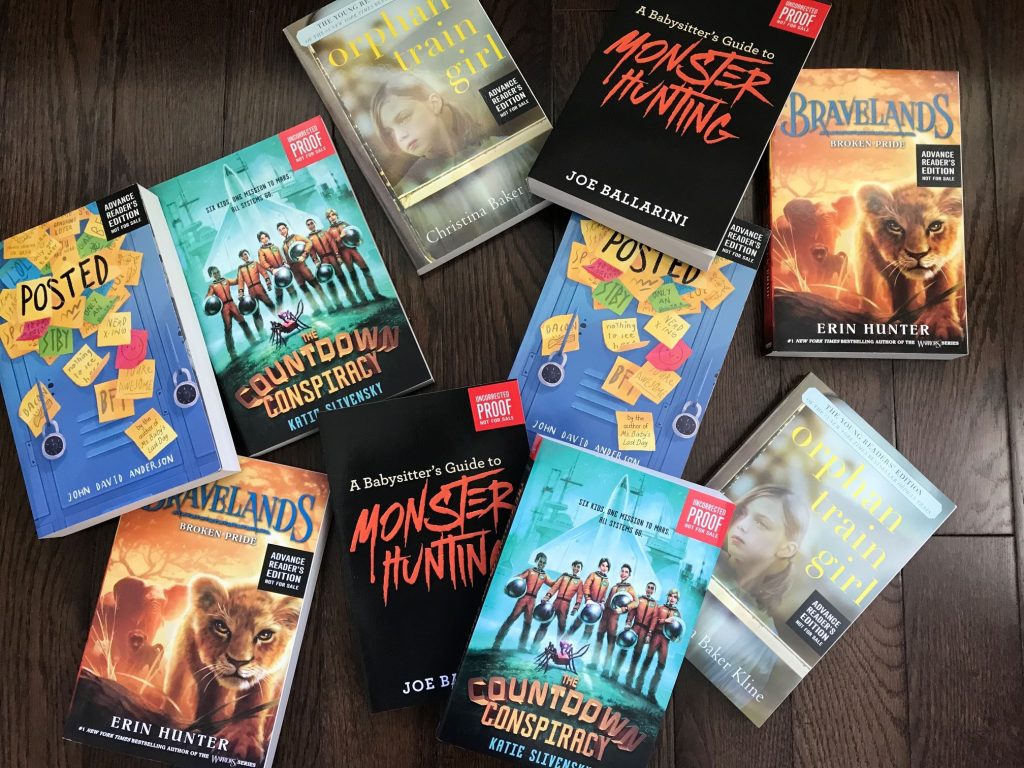 My daughter and I have already read Orphan Train Girl. I had already read the original book and found it very interesting to read this young adult version with my daughter. She really enjoyed the story and we had many in depth discussions about the story.
We are currently reading Posted and are enjoying it so far.
All 5 chapter books mentioned above are now available in stores. I think they all make a great addition to your child's home library. They also make great gifts to your child's classroom teacher.
To learn more about Harper Collins children books check out:
I'd love to know, which of the five titles mentioned above would you most like to read with your child.
Disclosure: Harper Collins generously provided advanced readers copies of these titles for my daughter's classroom. All thoughts and opinions are always my own.