I have a dirty little secret. Up until a few weeks ago, I did not regularly wash my face at night and in the morning. I was a cleansing cloth type of girl and even then, I didn't wash my face twice a day.
Disclosure: This is a sponsored post. All thoughts and opinions are always my own.
Recently, Riversol, a Canadian skincare product line, reached out to me to see if I'd be interested in trying their products. I did a bit of research on their products and thought that they sounded great. I loved that Riversol products were created in Vancouver, BC and include a unique antioxidant, called Beta-Thujaplicin.
.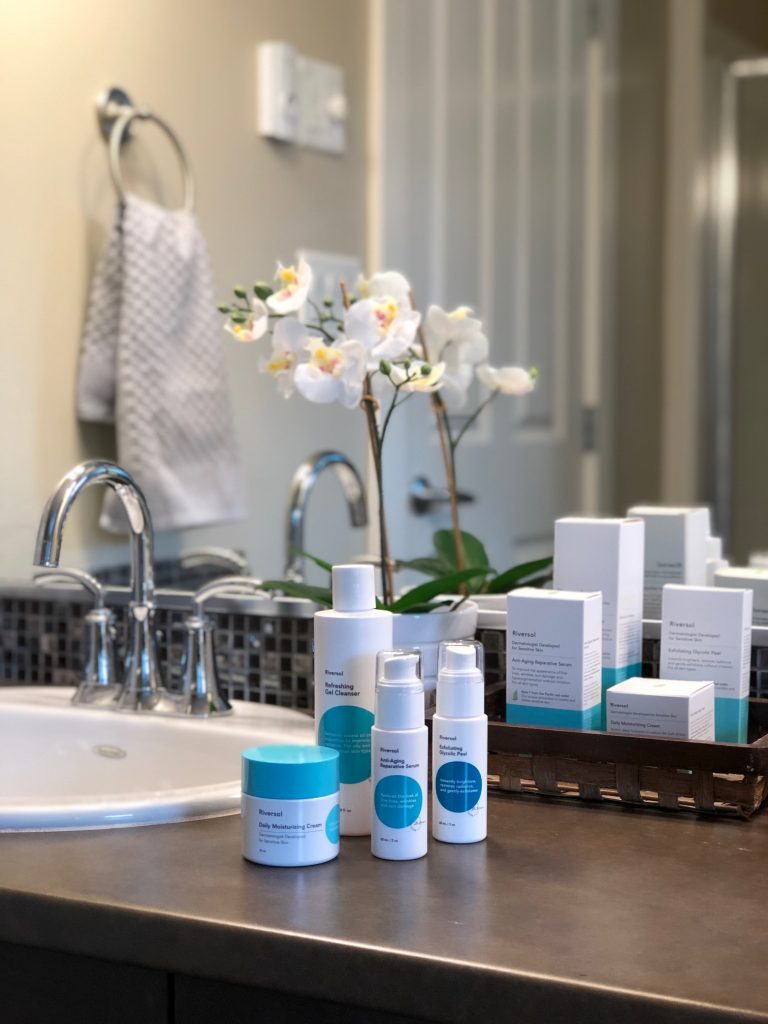 About Riversol
The Riversol brand was created in Vancouver, BC by Dr. Jason Rivers
Riversol products use a unique antioxidant called Beta-Thujaplicin
Key ingredients in Riversol products include Vitamin E, Vitamin C, and Shea Butter
My Experience
I loved everything about the Riversol products I received from the moment I opened the box. Riversol products are nicely packaged. They are unscented, easy to apply and leave my skin feeling refreshed and clean.
I've been using the Riversol Refreshing Gel Cleanser, the Anti-Aging Reparative Serum, and the Daily Moisturizing Cream twice a day. (Yay me!)
.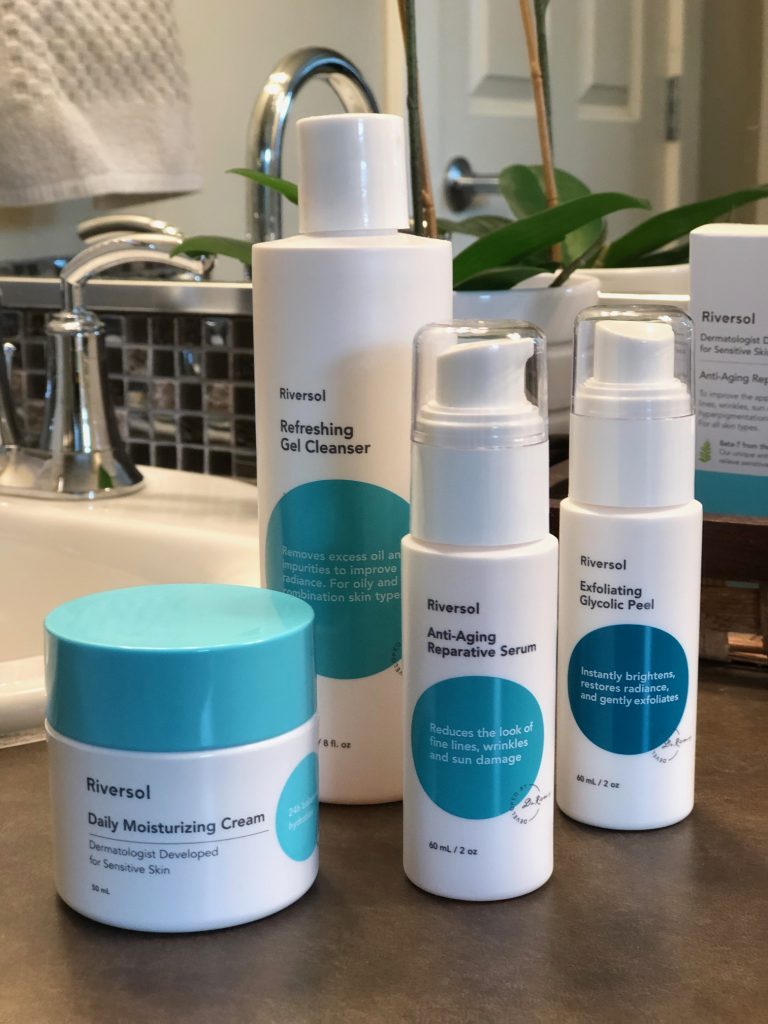 I really like how the gentle gel cleanser applies and lathers. I can tell that it unclogs my pores and deep cleans my face. The Anti-Aging serum tightens my skin and leaves it looking radiant. The daily moisturizer cream is thick, easy to apply and hydrates my skin perfectly.
I've tried the Exfoliating Glycolic Peel twice now and have enjoyed how it feels warm on my skin when first applied and how easy it is to clean off. My skin feels much smoother after using this product.
I'm so happy with my new skincare routine and I can't believe it took me so long to get in the habit to wash and moisturize my face every day.
.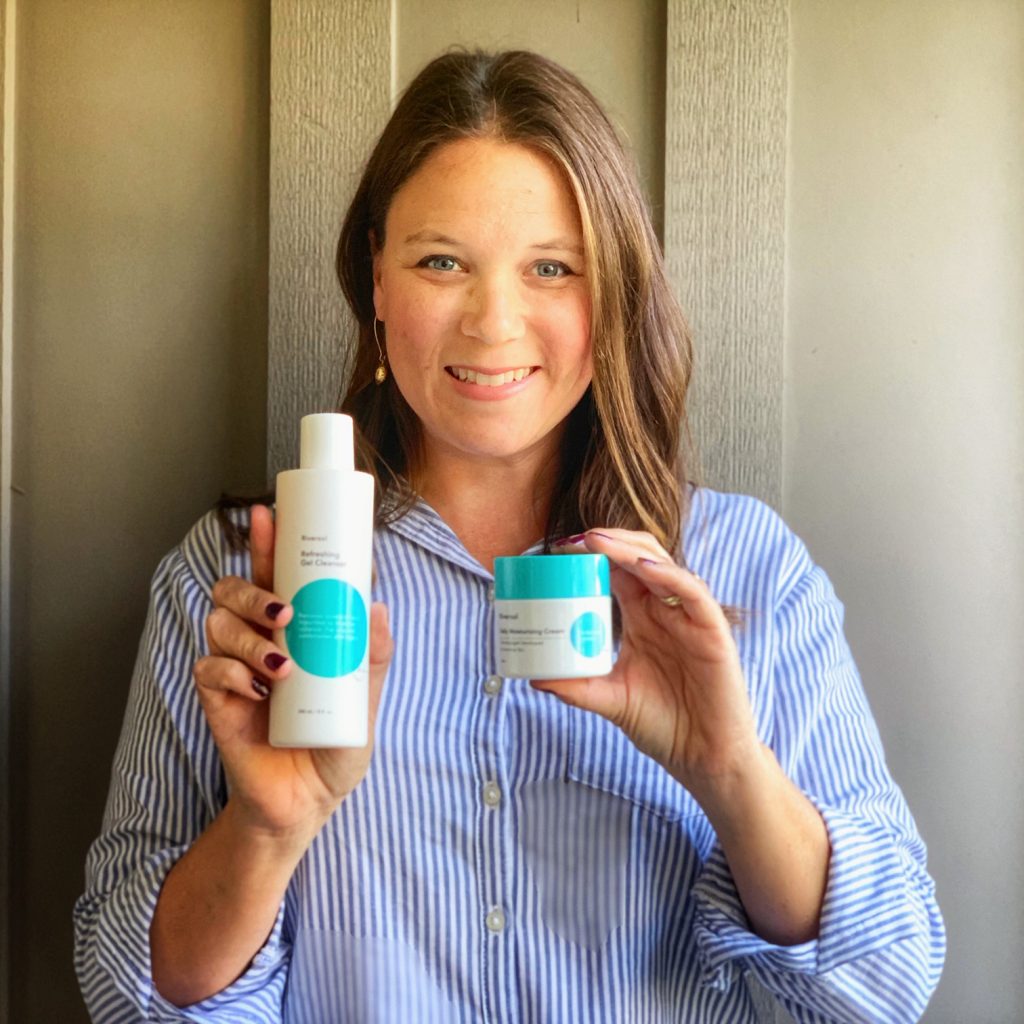 Try Riversol for FREE
Riversol has the most amazing FREE trial. They are currently offering a free 15-day sample pack of their most popular products. The free trial includes 3 cleanser sachet samples, 2 serum samples, and 3 moisturizer samples.
Start by selecting your skin type and you'll receive customized samples for your skin type.
.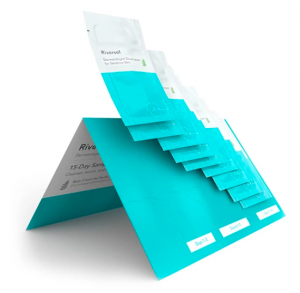 Like what you tried? (I bet you will!) Use my special promo code to order your favourite products and SAVE 10%: Ladena10 (code good until May 1st).
To learn more about Riversol check out:
.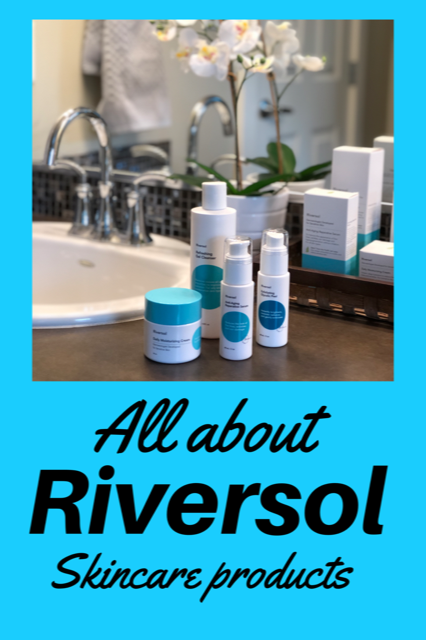 Giveaway!
The team at Riversol is giving away a full-size Refreshing Gel Cleanser to one of my lucky readers.
.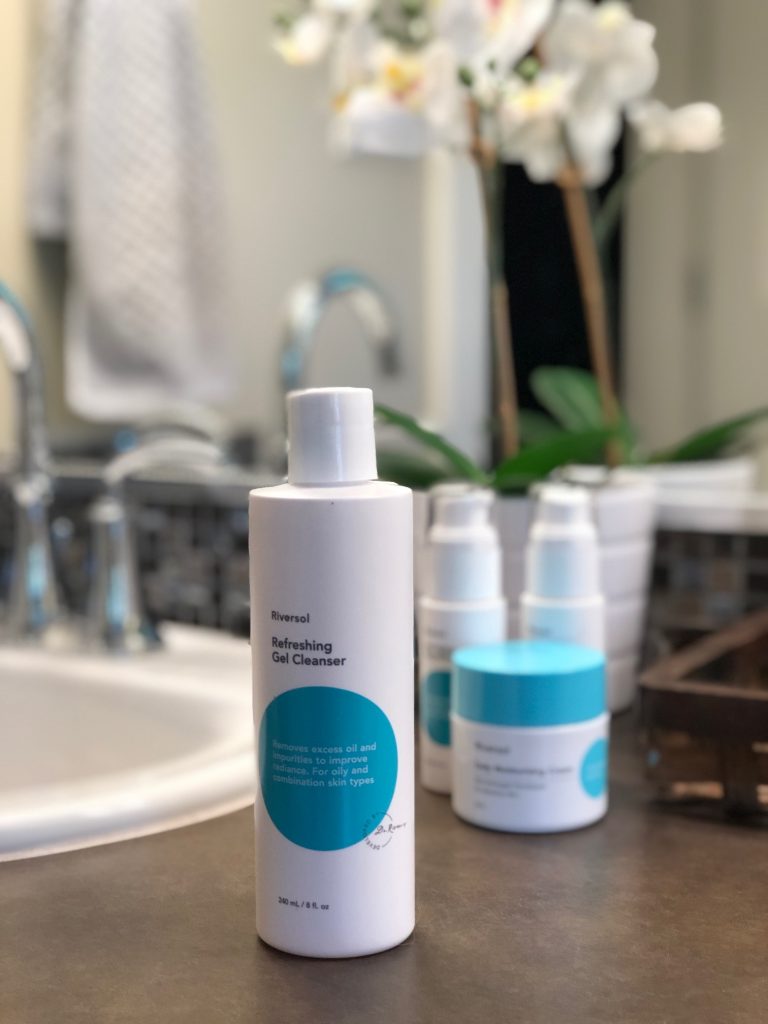 To enter, check out the Riversol website and tell me two products you'd most be interested in trying. Then fill out the Rafflecopter form below.
Giveaway runs from Oct 2 – Oct 12, 2019. Mandatory question must be answered to be eligible to win. Giveaway open to Canadian residents only. Void where prohibited. See my Terms & Conditions for full giveaway info.