Hot Wheels has just released a new line of fingerboards that will make so many kids flip out.
Hot Wheels has teamed up with legendary skateboarder Tony Hawk to bring a new line of toys to inspire mini groms.
Disclosure: Samples were provided to facilitate this review. This post contains affiliate links for your shopping convenience.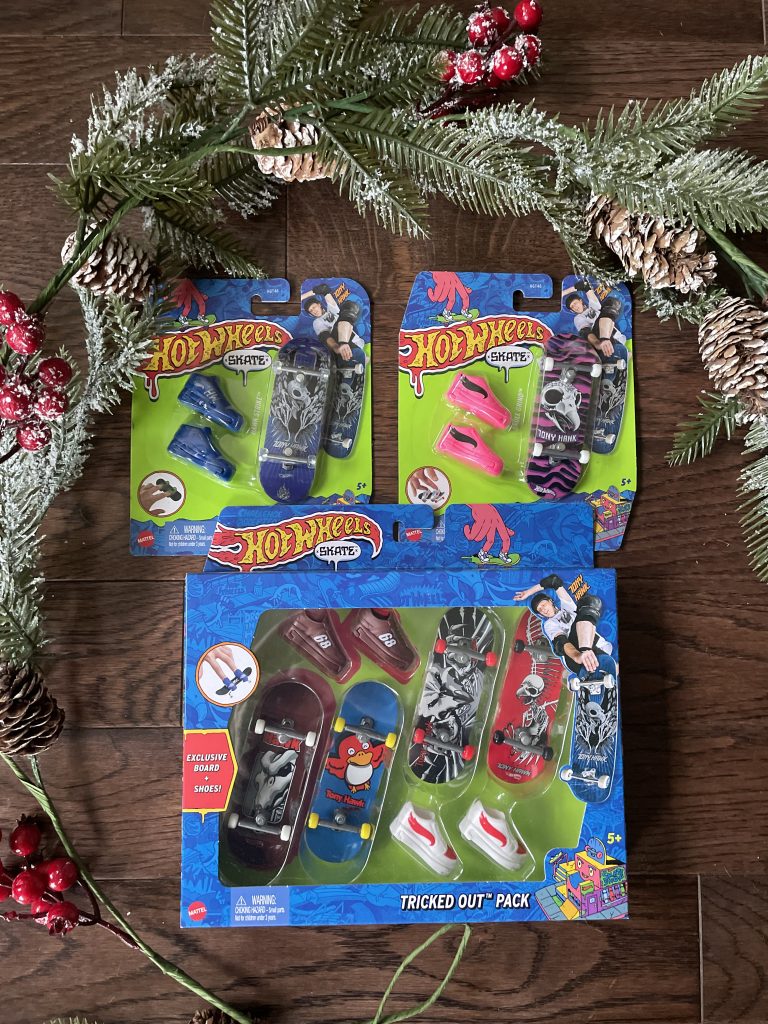 About Hot Wheels Skate
These exciting new toys are perfect for all skate fans. Unlike other fingerboards on the market, these boards have snap-on shoes that give you better control. There are so many boards to collect.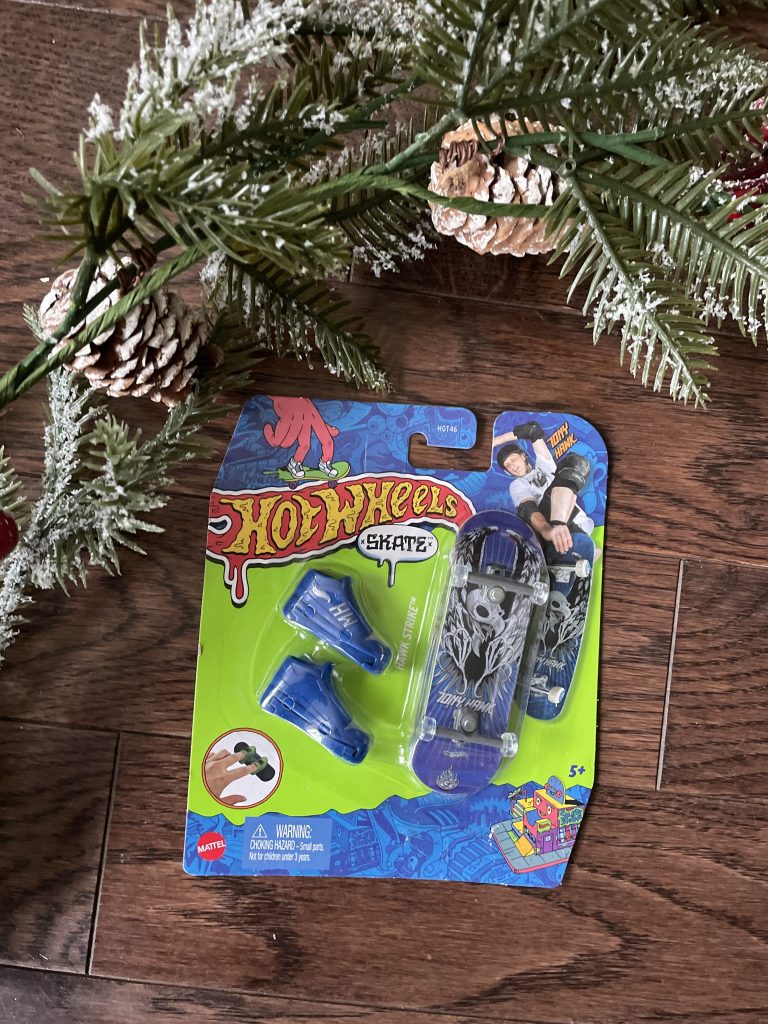 You'll find single packs, multi-packs, and even skatepark sets to collect. Skatepark sets have fun designs and can be combined with other skatepark sets. 
Kids can build their finger-boarding skills easily with Hot Wheels fingerboards. Once they are skilled at using the boards, they can choose to use the included shoes or go without them.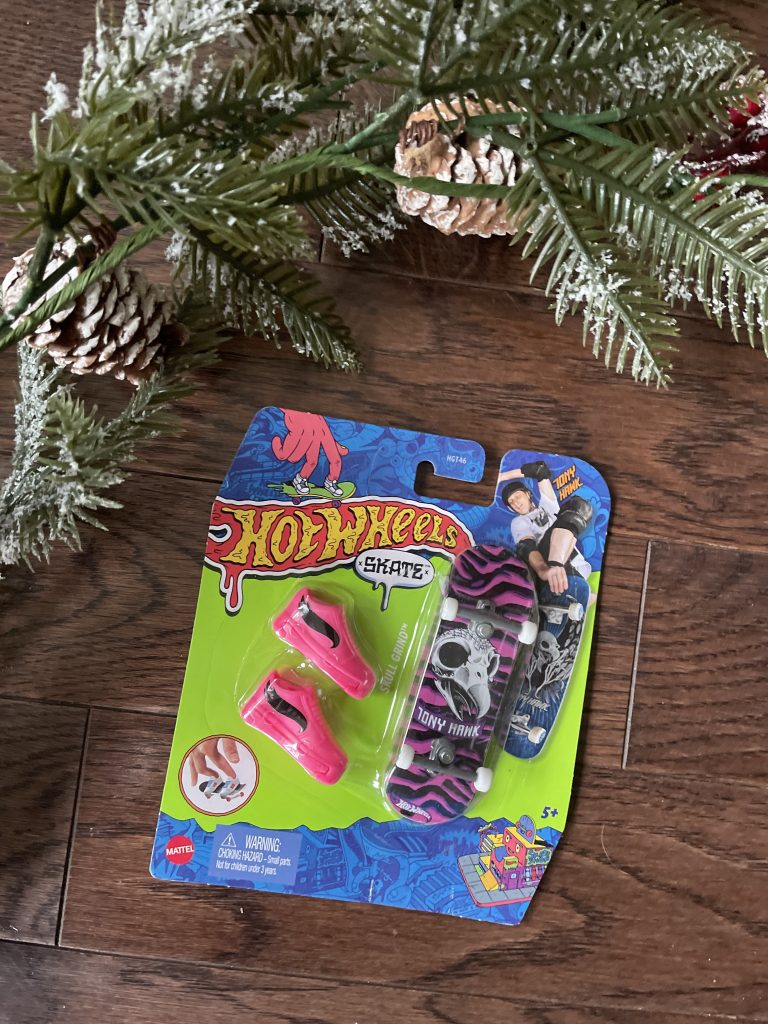 These mini skateboards and skateparks are recommended for ages 5 and up. They are available in stores (Walmart Canada) and online now.
Hot Wheels fingerboards make great stocking stuffers and gifts for any kid this holiday season!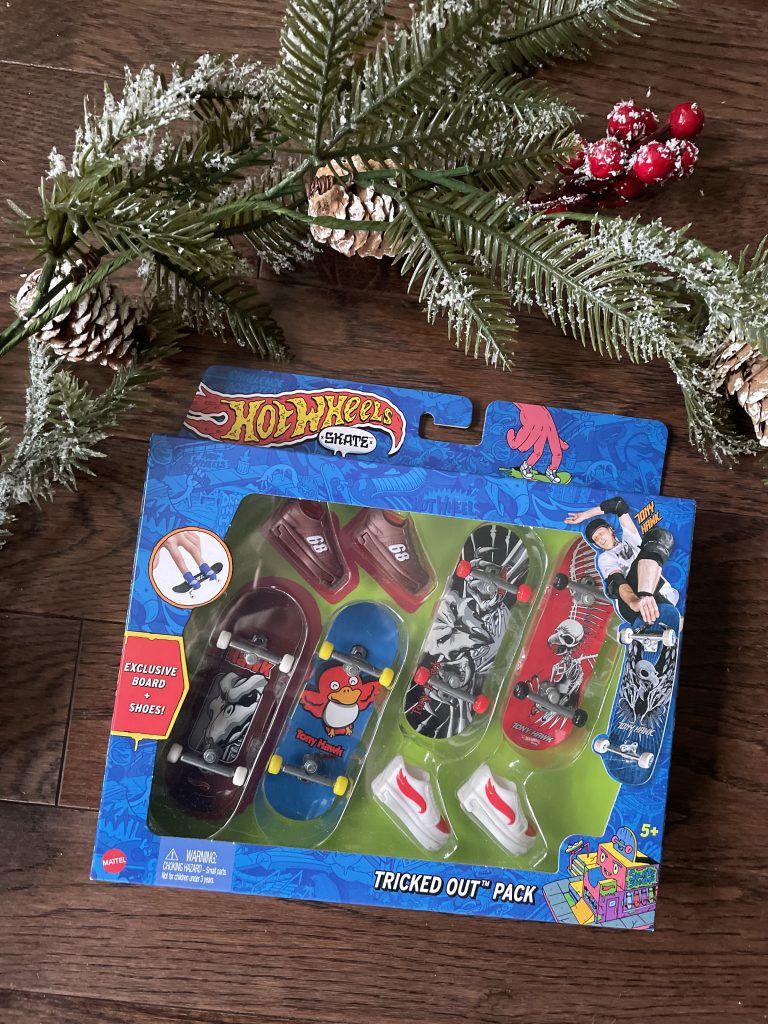 Products featured here
Hot Wheels Skate singles
Giveaway!
I'm giving away one multi-pack of Hot Wheels Skate on my Instagram page! Go enter here.
Tell me, do you have a skater to shop for this year?