My kids love hands-on projects. They are always building or creating something. I was very interested when I heard about Tech Will Save Us kits. They seemed like kits my kids would really like playing with.
Disclosure: This is a sponsored post that contains affiliate links for your shopping convenience.
About Tech Will Save Us
Tech Will Save Us is a collection of STEAM kits designed for kids aged 4-12. Their kits combine drawing, crafting, coding and electronics. Kits are designed around themes kids are drawn to like music, gaming, and crafts. 
.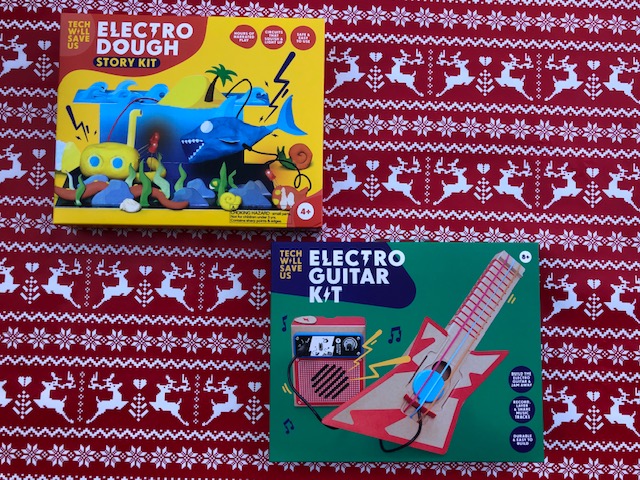 Music Studio Kits
We received an Electro Guitar Kit. The kit comes with everything you need to build and play a real electric guitar. The kit also includes an amplifier, a speaker and access to a recording studio app.
This kit teaches kids about:
Sound technology
Music Production
Sound waves
How electronic components inside instruments bring sound to life
.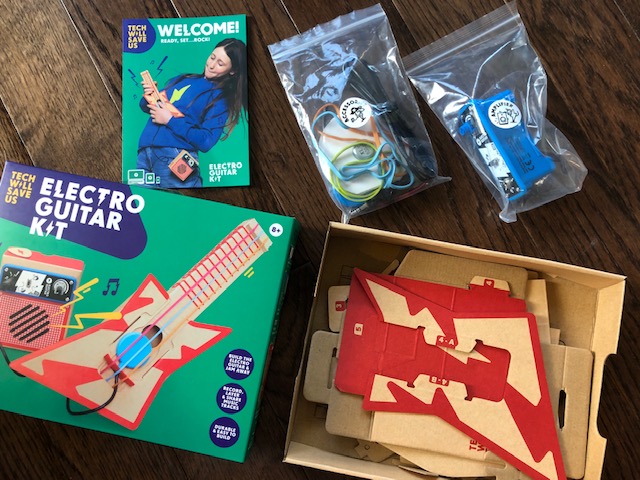 There are 3 music studio kits to choose from. These include the Electro Guitar kit, the Record and Remix kit and the Synth Wave kit.
Electro Dough Story Kits
We received an Electro Dough Story Kit. With this kit, you start by molding characters and create a story. Each kit includes 4 pots of dough, lights, connectors, story sheets, and a pop sheet.
This kit helps kids:
Develop communication skills
Gain an understanding of how electricity works
.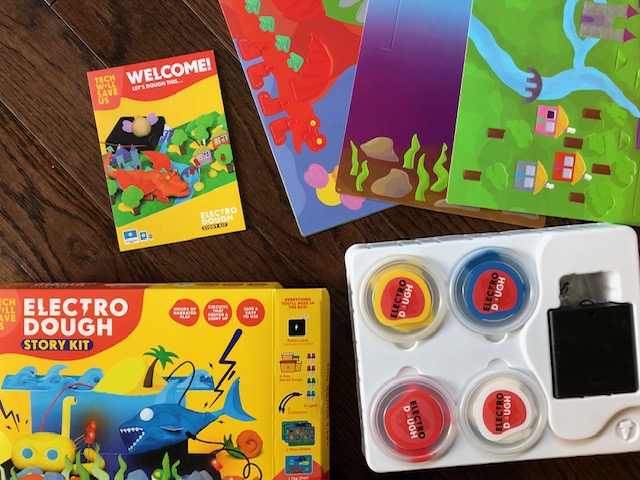 Overall
I like that these kits have kids create something with their hands. I also like that it teaches them all kinds of things that they don't learn with other toys.
I think that Tech Will Save Us kits make a unique gift. They are available online now and in specialty stores.
.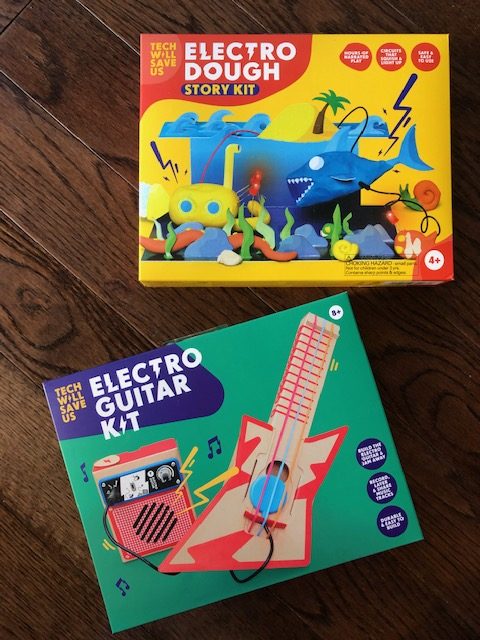 To learn more about Tech Will Save Us check out:
I'd love to know, which of the above kits would your child like the most?
.