For years my kids were obsessed with the Spy Kids movies. They loved seeing kids solve mysteries and use cool gadgets.
Now there's a whole line of board games that allows them to be the spy and have fun. Spy Code games by Yulu is a series of games that have you use your spy skills to open safes, break free of handcuffs and escape rooms.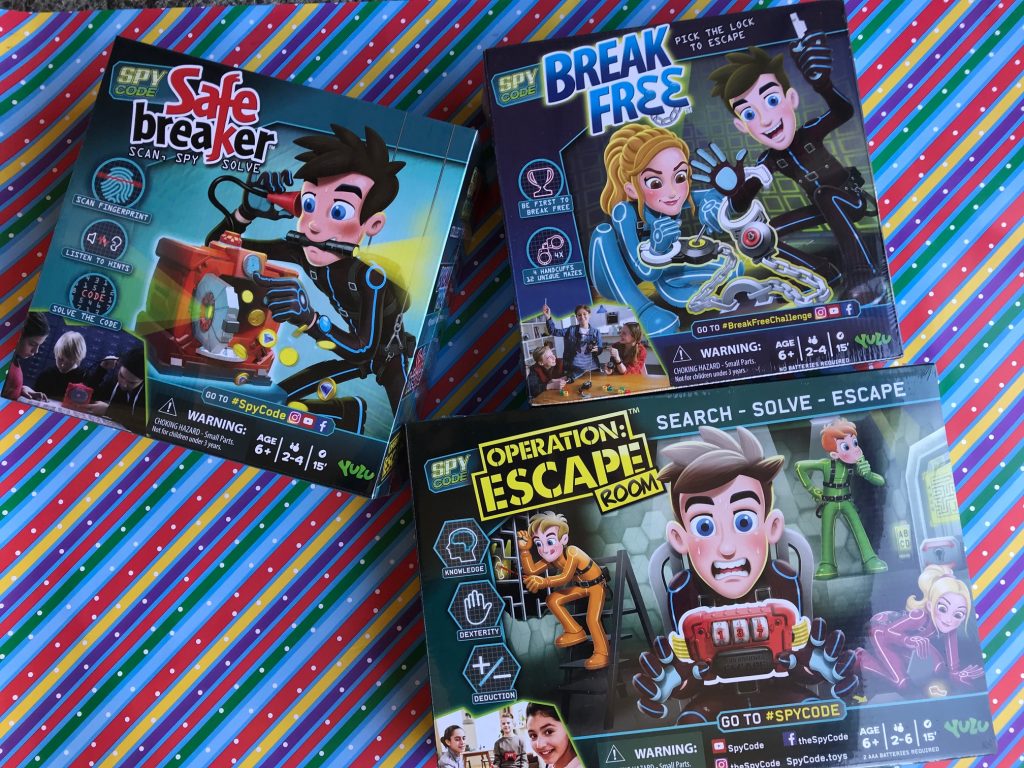 There are tree games in the collection. These include:
Spy Code: Safe Breaker
Safe Breaker includes one safe, one spy stethoscope, 18 cards, 15 coins, 4 stickers and rules. The purpose of this game is to break the safe and get all the coins.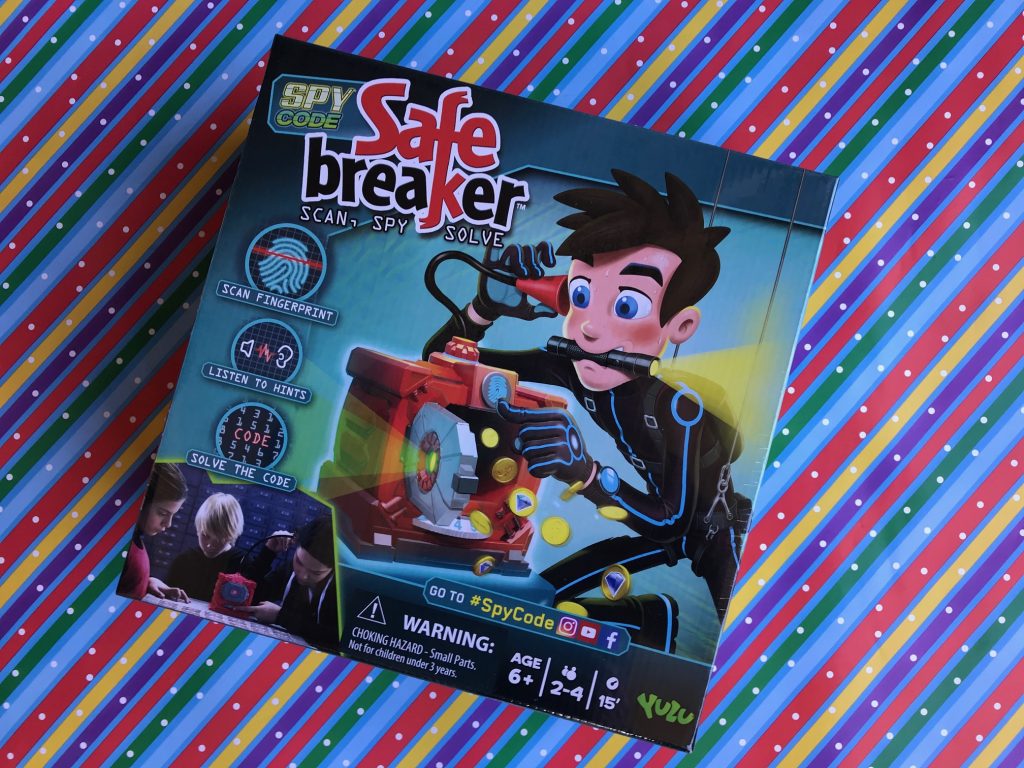 To play, you must pick a card, enter the code on the card, scan your fingerprint and listen to see if you've broken the code. The stethoscope will give you hints as you play.
My kids really enjoy playing this game. They don't reveal what code they've entered in the safe which makes the game a lot more difficult. The first player to break the safe wins!
The game is designed for kids 6 and up and 2-4 players. A typical game session lasts about 15minutes.
Spy Code: Break Free
Break Free is a game that challenges your lock picking skills. It includes 4 handcuffs, 12 unique mazes, 12 victory coins and rules.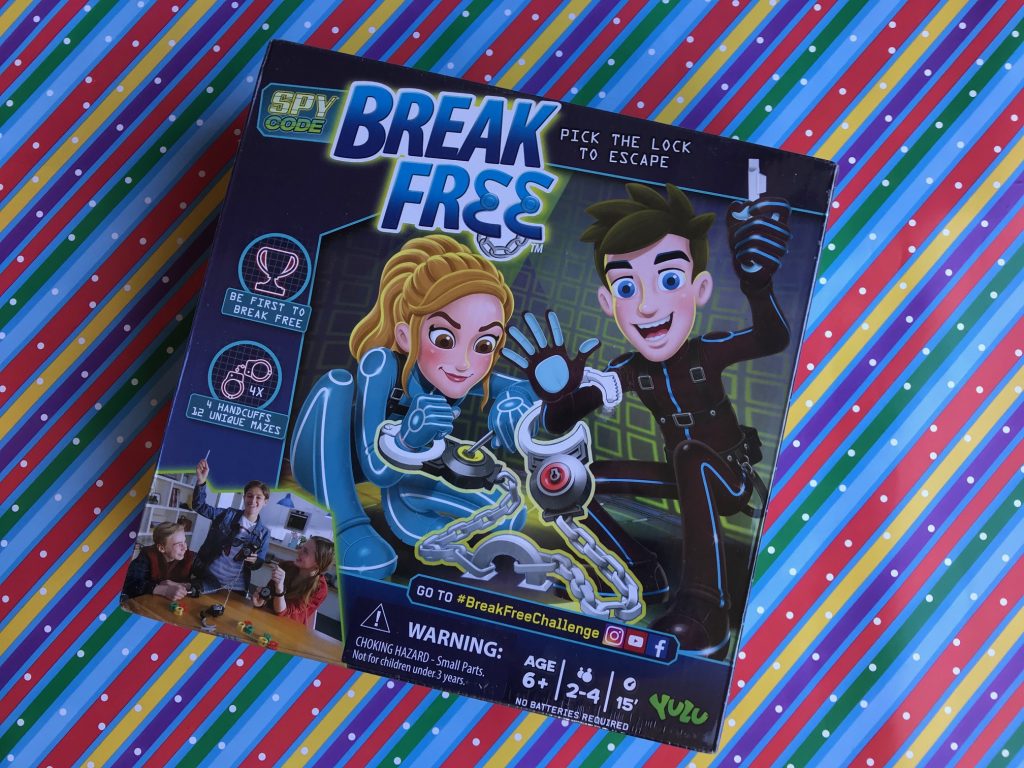 To play the game you insert the maze in your handcuffs, look them up and go. You must solve the maze in your handcuffs to break free. Players are all chained together, the first player to break free win.
This game has three levels of difficulty and is designed for kids 6 and up. This game is recommended for 2-4 players and lasts for about 15 minutes.
Spy Code: Operation Escape Room
Operation Escape Room requires the players to solve challenges in order to free one of the players. Operation Escape Room comes with one timer strap, one key case, two sticks, one quizmaster, 45 quiz cards, one lucky spinner and three keys.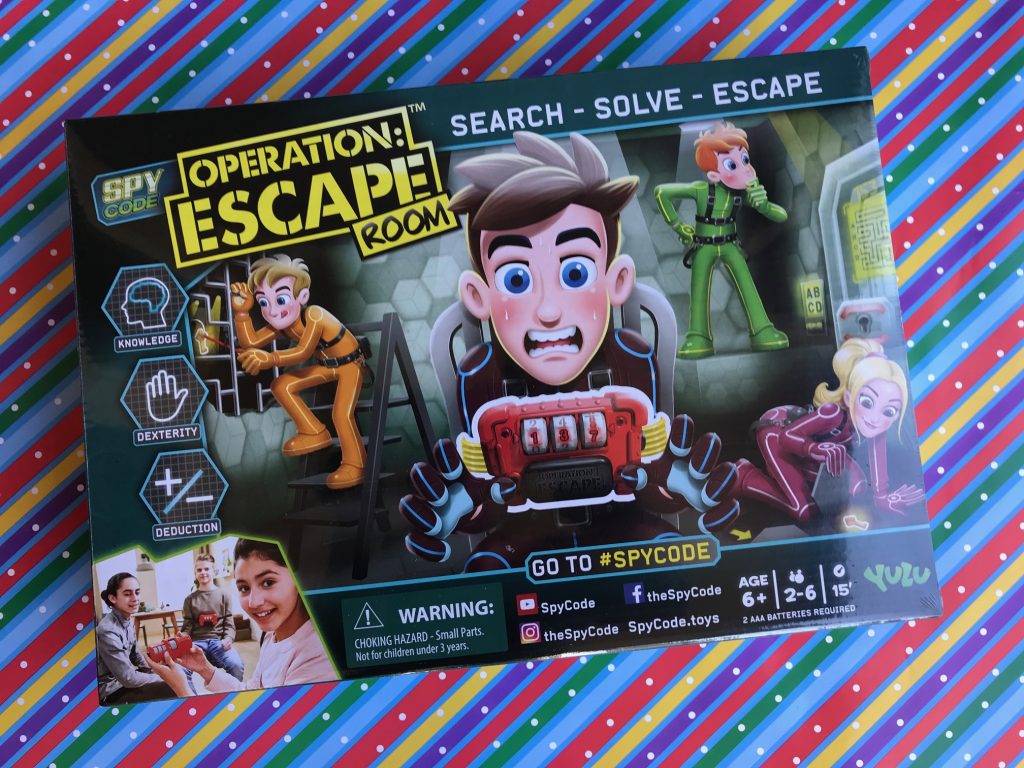 Your mission in this game is to get the keys and escape the room. To do so you must complete three challenges. The first is fiddle a key out of a cage, the second is to solve three puzzles to release a key and the last is to find a hidden key. This happens while one player is wearing a timer strap!
This game is fast-paced and recommended for kids 6 and up.
Overall
Spy Code games are fun and encourage you to use your spy skills. They are available at Mastermind Toys and on Amazon.ca.
To learn more about Spy Code games by Yulu check out:
I'd love to know, which of the three Spy Code games described above would your kids like the most?
Disclosure: Spy Code provided products to facilitate this review. All thoughts and opinions are always my own. This post contains affiliate links.