Like all moms, I love receiving fun mail. I can't think of a better way to end the day than to arrive to a surprise package waiting for you at the door. This is why I think subscription boxes are brilliant. They are an easy way to brighten up anyone's day.
Disclosure: This is a sponsored post that contains affiliate links for your convenience. All thoughts and opinions are my own.
.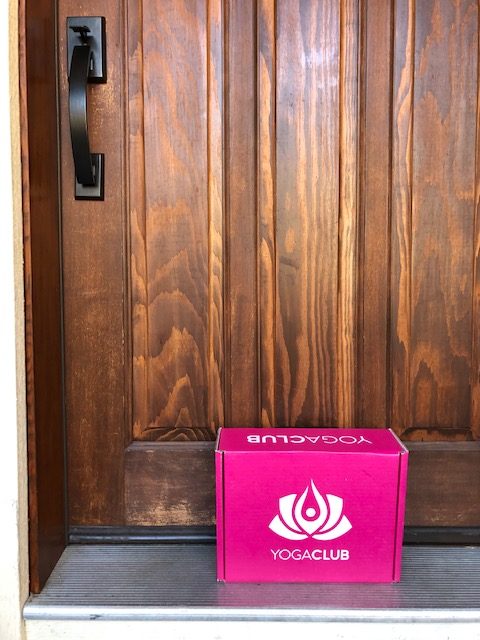 When YogaClub reached out about testing out one of their subscription boxes I could not decline! Who wouldn't want to receive a complete athleisure outfit in the mail?
I was so excited when I arrived home to see a beautiful pink box from YogaClub waiting for me on my doorstep.
About YogaClub
YogaClub is a subscription box for active women. Every month, a style curator puts together a box customized to your liking and ships it off to you.
There are 3 YogaClub subscription boxes to choose from:
The Guru includes a 3-piece premium brand outfit
The Karma includes a 2-piece outfit
The Mantra includes one pair of premium brand leggings
Every box includes an outfit chosen just for you. 
YogaClub only works with premium brands so you know you are getting great quality pieces in every box. On average you save 50% off every YogaClub box.
How to get Started
Ordering your first YogaClub box is an easy and fun process. Head over to the YogaClub website and fill in the FREE Style Quiz. This quiz will ask you questions about your personal style. Do you like patterns? Do you like bright colours? The quiz also asks you to specify your size and more.
Once you are done with the quiz, a style curator will put together your outfit and ship it off to you.
The best part? Order your YogaClub box is only $59 USD + $9.95 shipping to Canada.
With this special offer, your YogaClub box will never go up in price. That's right, it's only $59 USD every month!
In my opinion, that's a small price to pay for an amazing athleisure outfit (plus receiving happy mail is priceless!).
My Outfit
Even though I had complete confidence in my style curator I was a little skeptical of what I would receive.
I opened my Guru box the minute I got home and was pleased right away with what was in my package.
,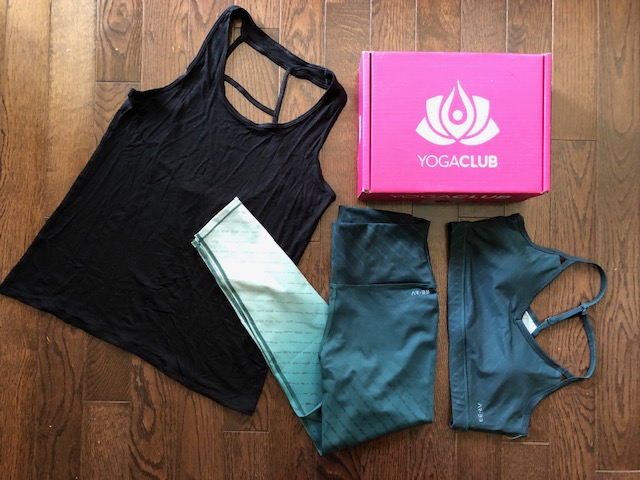 I received a long black tank (with beautiful cut out in the back) by Whisper, a pair of AR-33 leggings and an AR-33 sports bra. The leggings in my box are hunter green and have a fading effect, which I love. The tank can be worn with all my other leggings and the sports bra is the most supportive and best quality of sports bra I have ever owned. 
I feel confident when I wear my YogaClub outfit to the gym and to my weekly yoga practice.
Overall
I am very happy with my YogaClub experience. I plan on purchasing a few more boxes to update my athleisure wardrobe. I feel that the value in the YogaClub boxes is very good and I truly think it's a nice treat to receive something that is customized to you in the mail.
.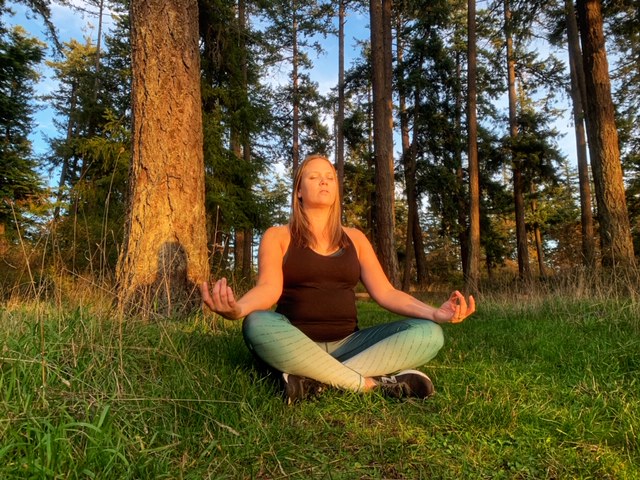 Sign up Now
To give YogaClub a try log onto the YogaClub website and take the Style Quiz.
Sign up now and get ALL your YogaClub boxes for just $59 USD + $9.95 shipping. 
If you don't love your YogaClub outfit you can easily exchange any of the pieces in your box. You can also cancel your membership at any time. 
YogaClub also gives you the option to send YogaClub as a gift! This is perhaps to most thoughtful gift to send to a busy mom or friend. 
To learn more about YogaClub:
I'd love to know, to what fitness activity would you wear your YogaClub outfit?
.