I am such a fan of Disneyland.
I was 12 years old the first time I visited a Disney Park and I've been hooked ever since. I'll never forget that first visit to Walt Disney World with my parents and sister. My father had given me free range of the family camera (film back then) and I proceeded to take over 20 photos of one of the stage shows with Mickey and Minnie dancing. I was blown away. Everything at Disney was magical.
Now as an adult I get gitty every time I have the opportunity to bring my children to a Disney park.
We recently visited Disneyland in Southern California. While there I soon realized that I actually enjoyed the day even more than my kids! (crazy right?)
Here are 5 reasons why I had more fun than my kids:
I love taking photos. Send me to Disneyland and you'll see me taking photos of just about anything. Add a castle and characters and I'm one happy woman.
We usually take time to snap a photo with our favourite characters but on our last trip, we were pretty busy rushing from one ride to another. I did manage to get a great picture with the kids in front of Sleeping Beauty's castle though – this made my day!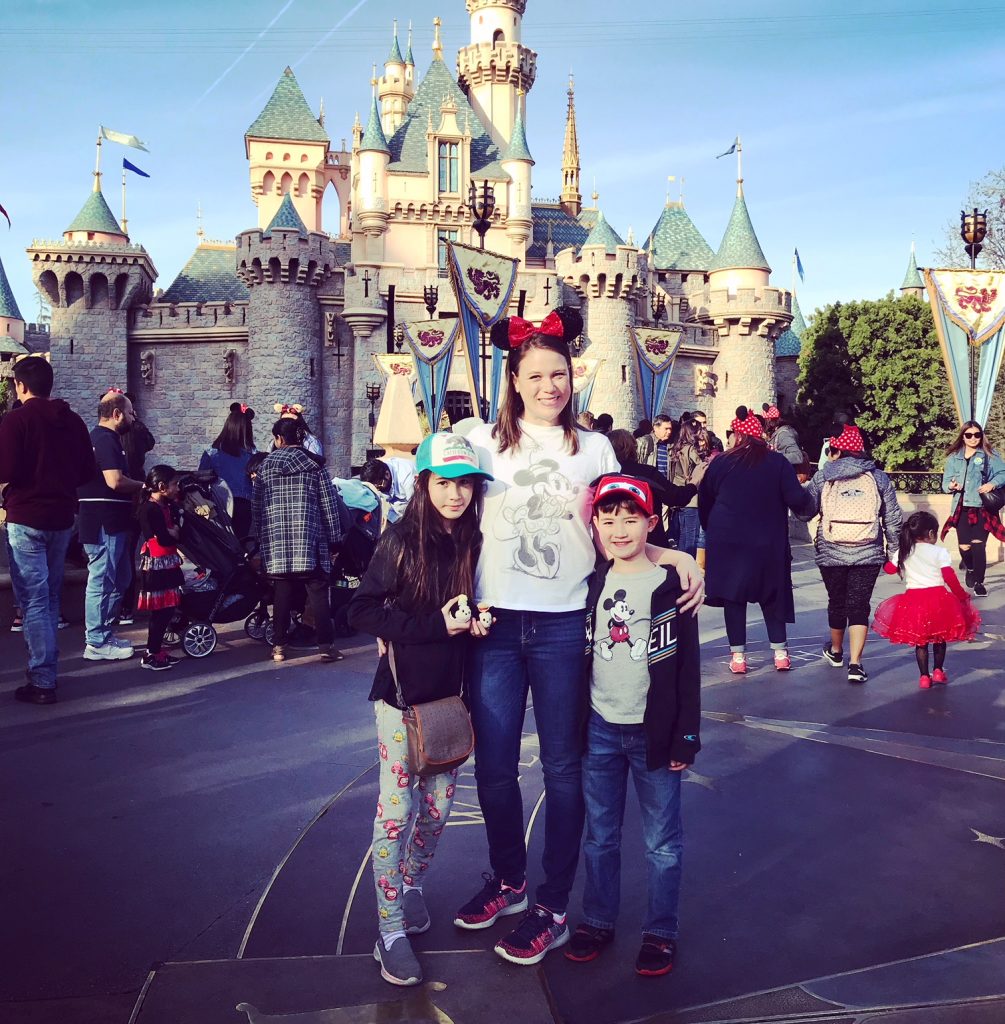 This is one of my favourite things to do at Disney parks. I love seeing all the families with matching t-shirts and the expression on little kids faces when they see their favourite princess for the first time.
I always make a point to take a break at one point in the day and check out the crowd when at Disneyland. Happiness, joy and fun is all over the place and I think it's pretty great.
This is one thing I really appreciate after having visited the Magic Kingdom last year. Disneyland is the perfect size. I love how you can easily get from Tomorrowland to Adventureland in five minutes. I like how Main street is always right around the corner.
I think Disneyland is a great size and absolutely do-able in one day. It's not overwhelming. It's well laid out and has everything you need!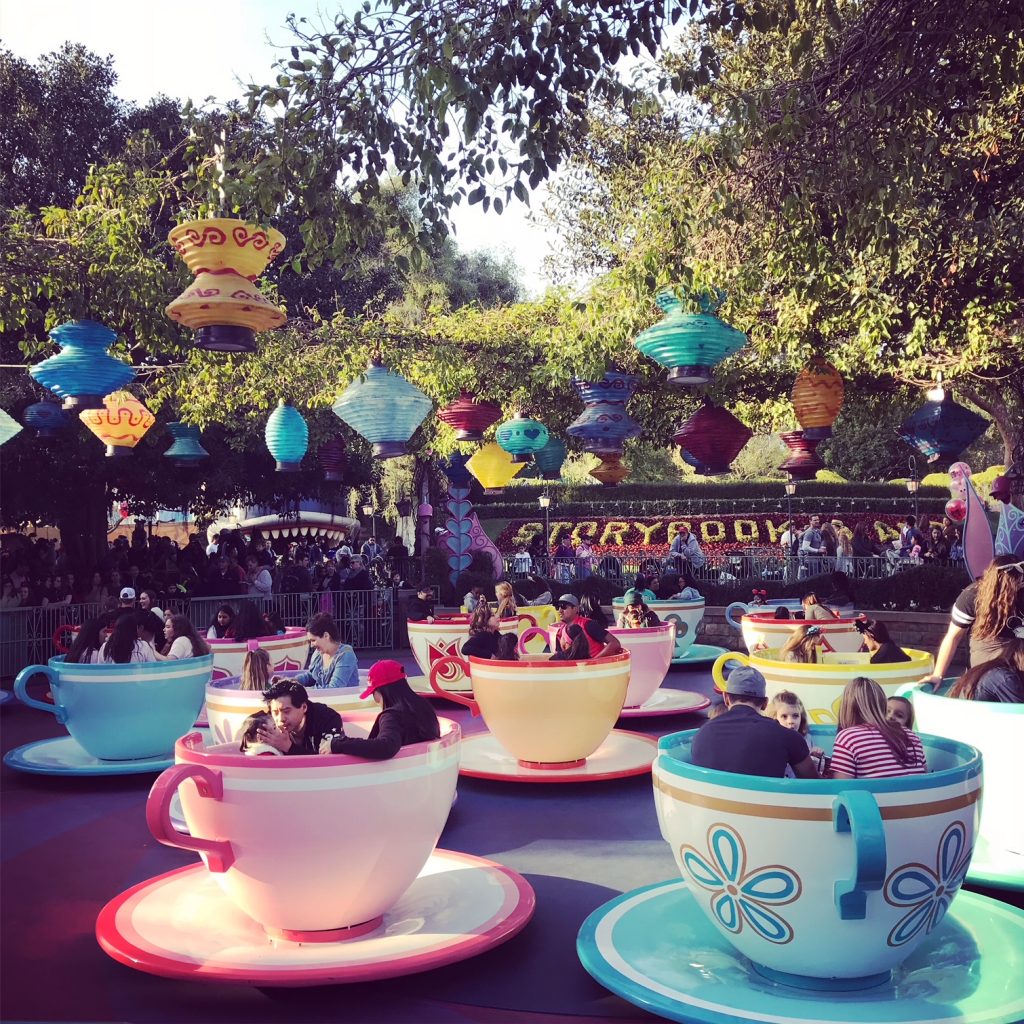 I mentioned in one of my Instagram posts while at Disneyland that my kids were pretty scared of the "big" rides. This was not a deal breaker because we enjoyed Autopia twice, It's a Small World, to Gadget's Go Coaster and even Peter Pan together.
I also got to sneak off to ride the Matterhorn and Indiana Jones by myself. (Pro tip: if your kids are too scared to ride Indiana Jones get a single rider ticket. It's much faster than the regular line up and you can still take in all the action).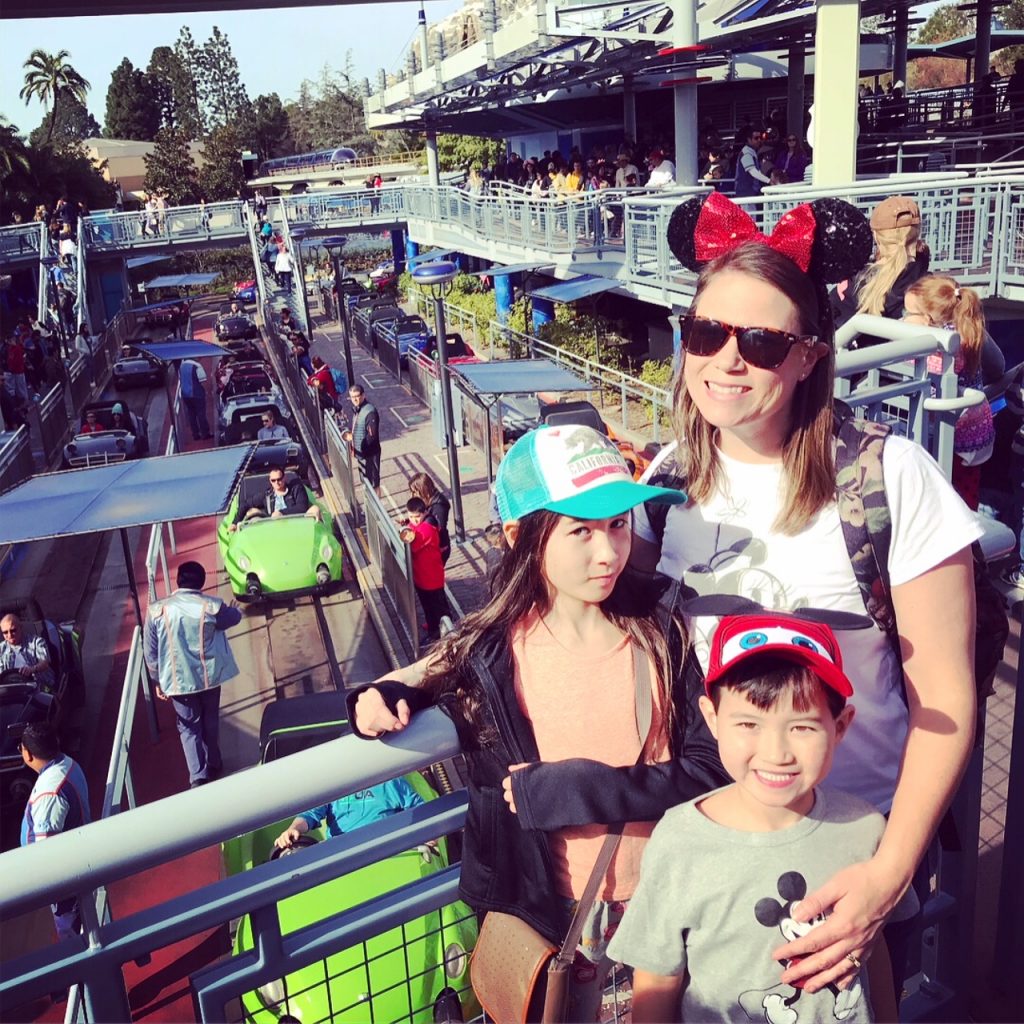 This is by far the #1 reason why I enjoy visiting Disneyland more than my kids. The flood of memories that comes to mind when I first walk into the park is priceless. It makes me happier than anything else in the world.
I love seeing and riding my favourite attractions and eating a Mickey ice cream sandwich.
Perhaps the most exciting thing we did during our one day at Disneyland was getting our children's silhouettes cut out on Main Street. This was amazing because I remember my husband and I getting ours done about 20 years ago. Talk about reliving memories.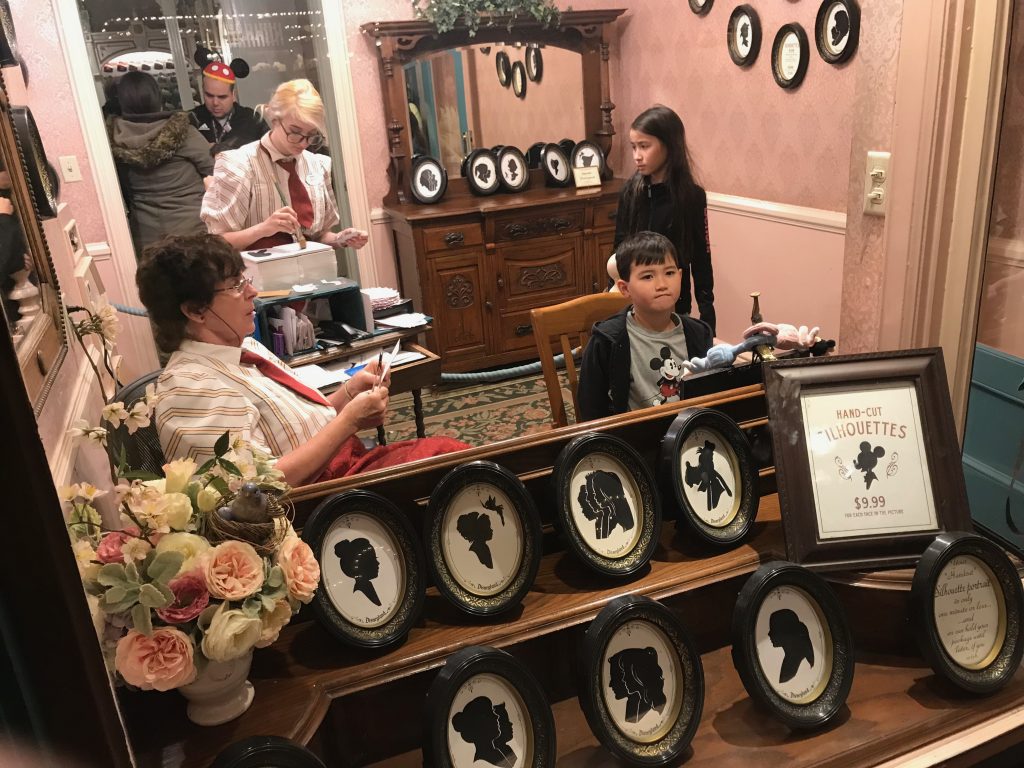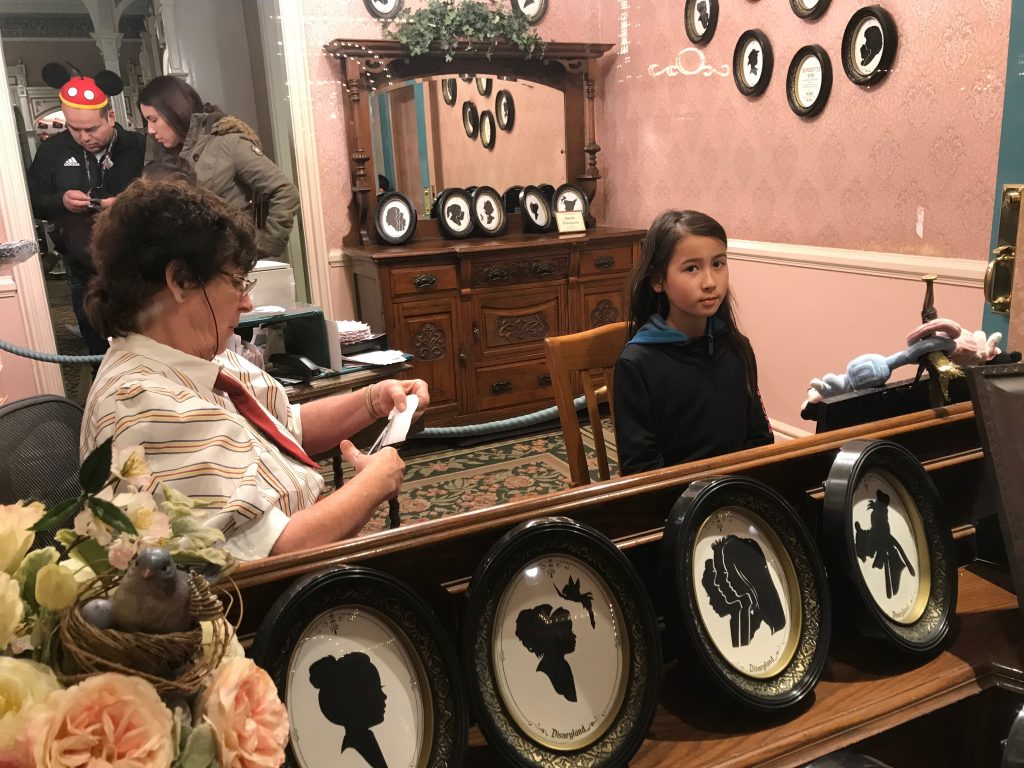 My family had a great day at Disneyland park. I feel so grateful to have been able to take them to enjoy a day with us at one of my favourite parks.
I'm truly hoping that one day when my kids take their children to Disneyland they will be as excited and happy as I was during our last visit.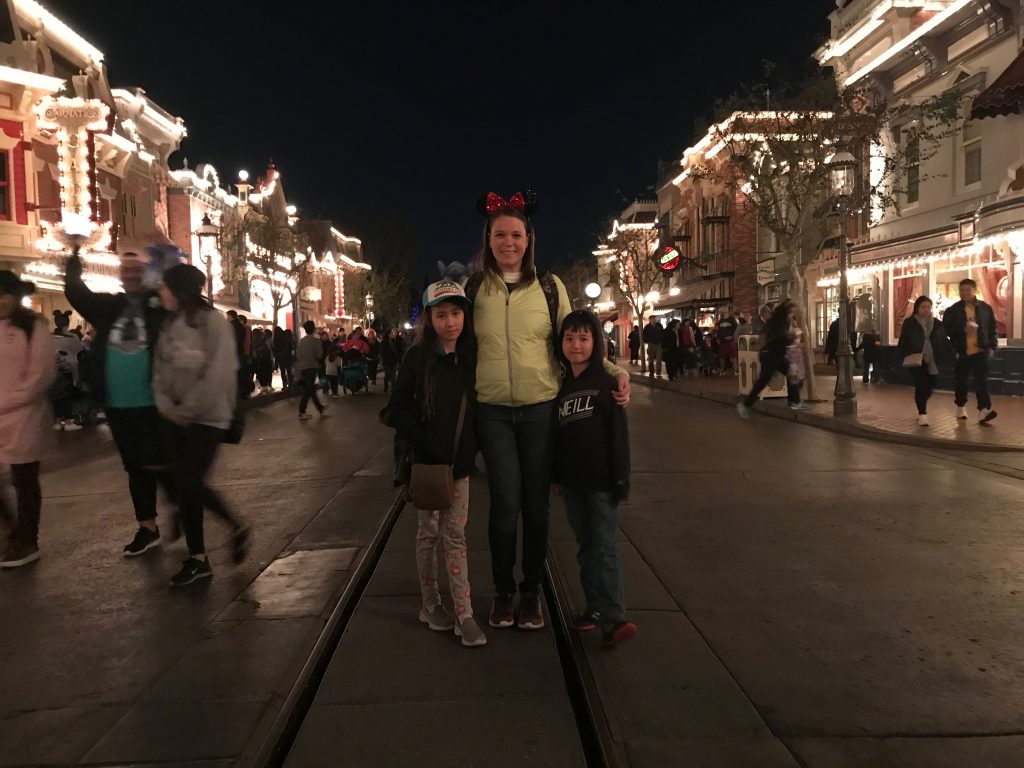 To learn more about Disneyland check out: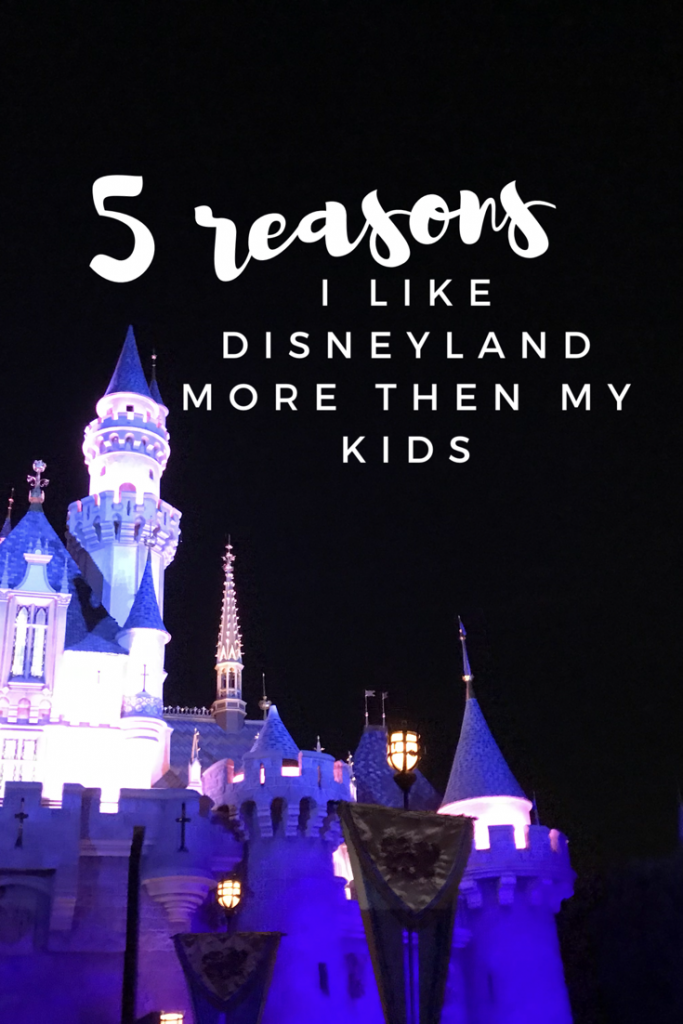 Disclosure: I received special perks from Disney Parks Canada to facilitate this review. All thoughts and opinions are always my own.