A few weeks ago my family was treated to a tour of the Norwegian Joy while it was in port in Victoria, BC.
The Norwegian Joy is the sister ship of the Norwegian Bliss. It's a large ship that began sailing in Asia but has now made it's way to North America. The Norwegian Joy is a gorgeous, luxury ship that sails to Alaska in the summer and in the Caribbean in the winter.
Fun For Families on the Norwegian Joy
Norwegian cruise ships always offer so much for kids and families. I am always impressed by how happy my children are when they step on a cruise ship and how excited they are to do everything!
The Norwegian Joy has so many activities for kids. These include:
The Race Track: Drive a single or double electric race car on the top deck of the Norwegian Joy. A typical turn on the race track is 8 laps. The price per person to race at sea is $15.
.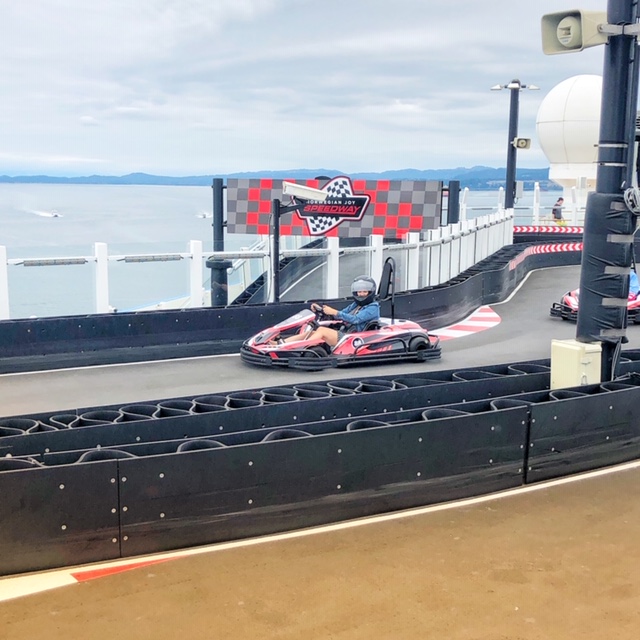 .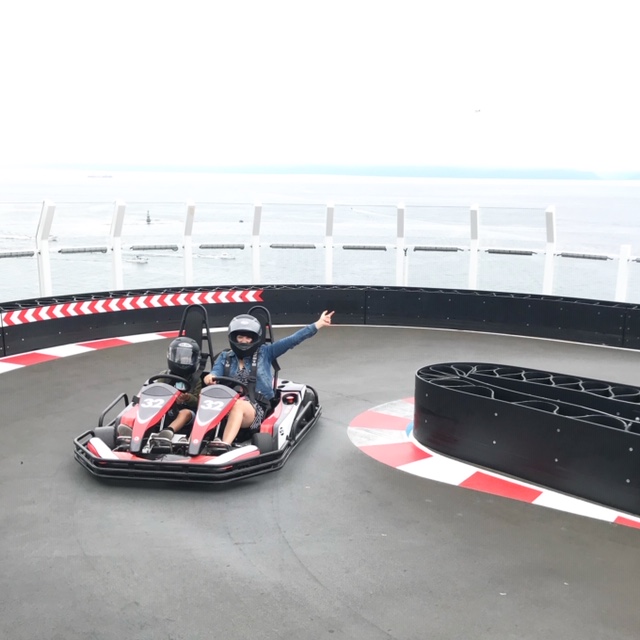 Laser Tag: Play against your family and friends in a space-themed laser tag course. The price per person for a game of laser tag is $9.95.
Galaxy Pavillion: Enjoy a unique gameplay experience with Dark Ride 7D or watch colourful imaginations come to life on the Wall of Wonder. This interactive experience has a minimum height requirement and is $5 per person.
Mini Golf: Play five challenging holes on the top deck on the ship. Keep score or not, it's up to you!
.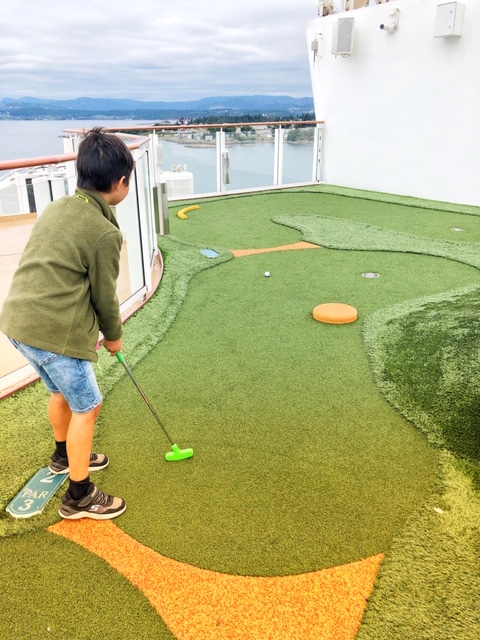 Aqua Park: Zip down a fun and fast tube slide on your own or with a friend. If you're brave, give the Ocean Loop slide a try then take a dip in one of two pools. The aqua park has an adult-only swimming pool, a family pool and several hot tubs to enjoy.
.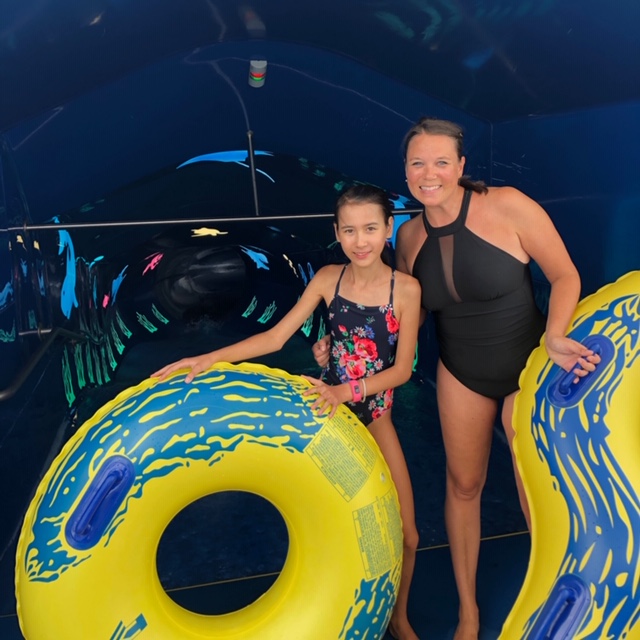 .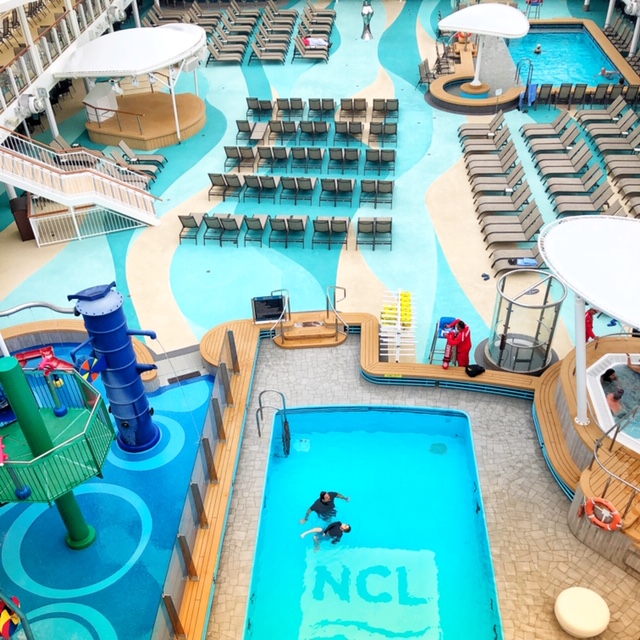 Kids Aqua Park: Kids will love this water park section designed just for them. Here you'll find water blasters, a water slide and much more.
.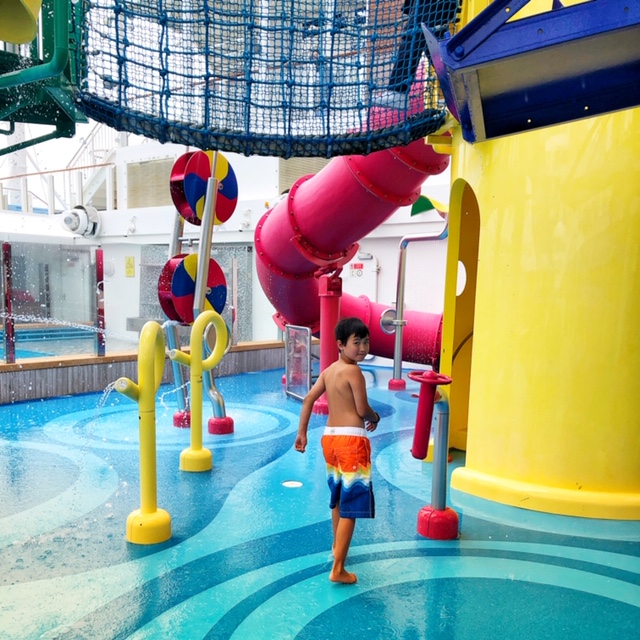 .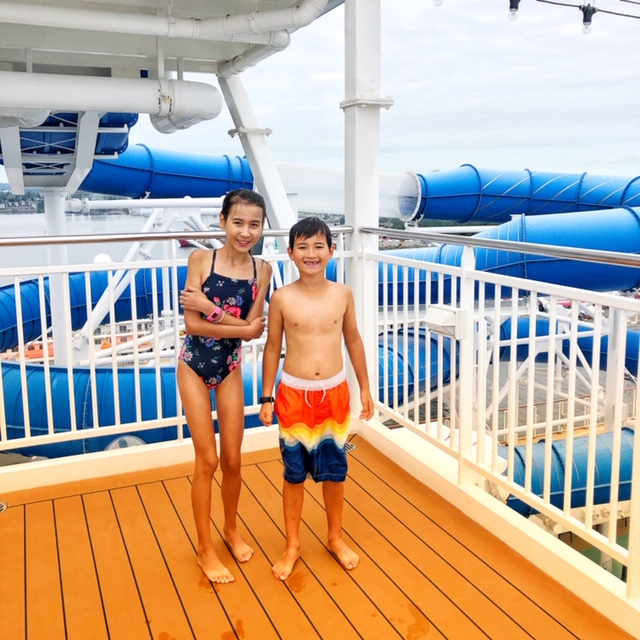 Splash Academy: This kids club is included in all cruise packages. Your kids will love hanging out with kids their own age while they participate in all types of games, sports, and creative play.
Entourage Teen Club: This is a cool place for teens to hang out! The Entourage Teen Club plays great movies, has access to fun video games and even has dance parties.
What to Eat on Board
The Norwegian Joy has a huge selection of restaurants. There is something for every member of the family on board!
All packages include complimentary dining at 6 restaurants. Specialty dining packages give you access to an additional 8 restaurants. I especially loved the look of the American Diner. I'm sure families would have a great time sharing a meal in this retro diner!
.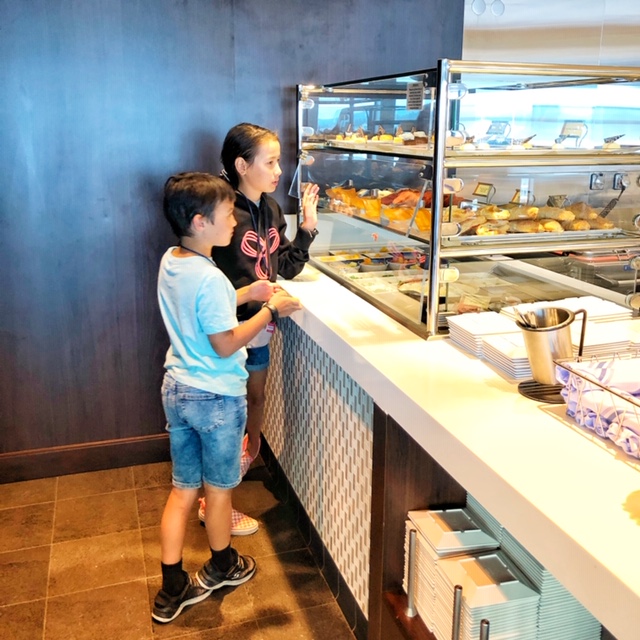 Evening Entertainment
The Norwegian Joy currently has two exhilarating shows onboard. Enjoy a musical rendition of Footloose and mesmerizing magic to the visual feast of Elements. These exciting shows are included in all cruise packages.
Overall
The kids and I absolutely loved our day on the Norwegian Joy. I could tell immediately that this is a great ship for families.
.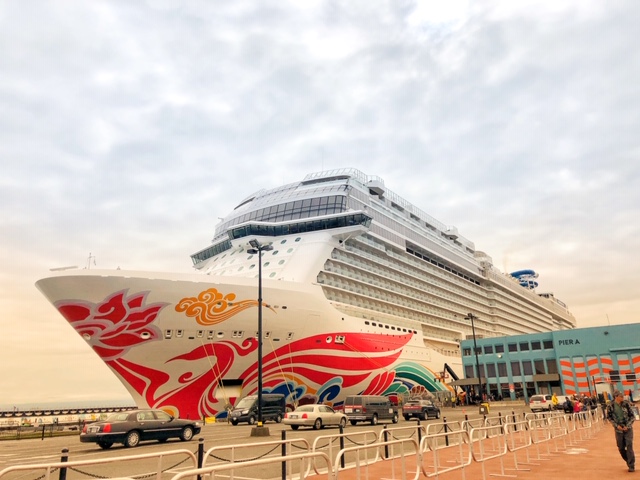 Our experience racing at sea was so fun! My son was thrilled to be able to join me in a double car and thought it was pretty cool that his mom could drive so fast!
We had a blast on the Aqua Racer. The water in the water slide was the perfect temperature and the clear tube section over the ocean was so much fun.
Like all other Norwegian ships that I have cruised on, I can see that the Joy has many places for adults to relax and enjoy some downtime. The Observation Lounge is always one of my favourite places for some R&R.
.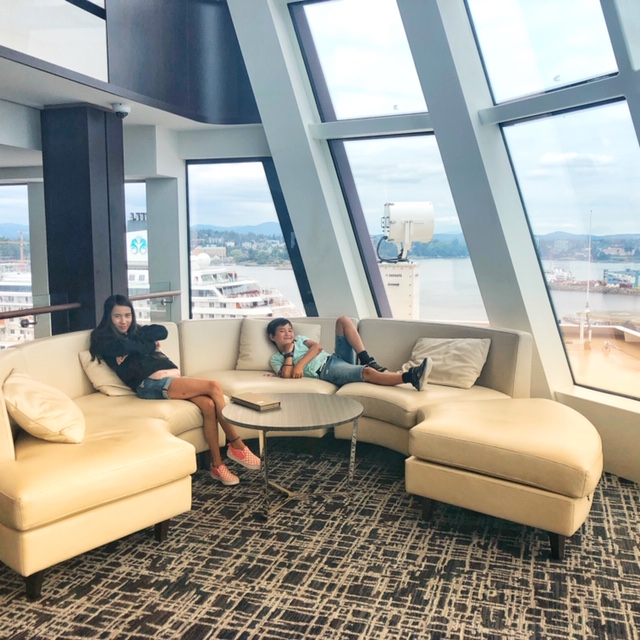 .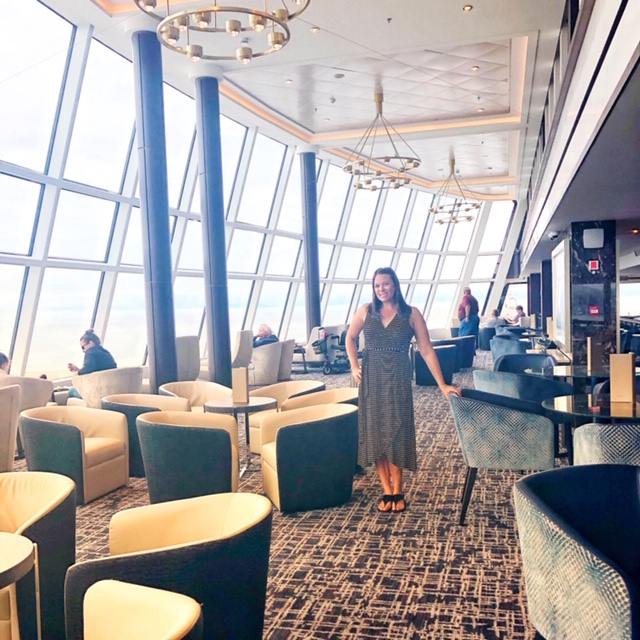 I feel that the Norwegian Joy is a great choice for families and look forward to sailing on the Joy with my family soon!
Upcoming Cruise Vacations on the Norwegian Joy
Are you ready to cruise with your family? The Norwegian Joy has several exciting cruises coming up.
You can still enjoy a cruise to Alaska this summer, or see the beautiful Pacific Coast with a cruise departing from Vancouver.
.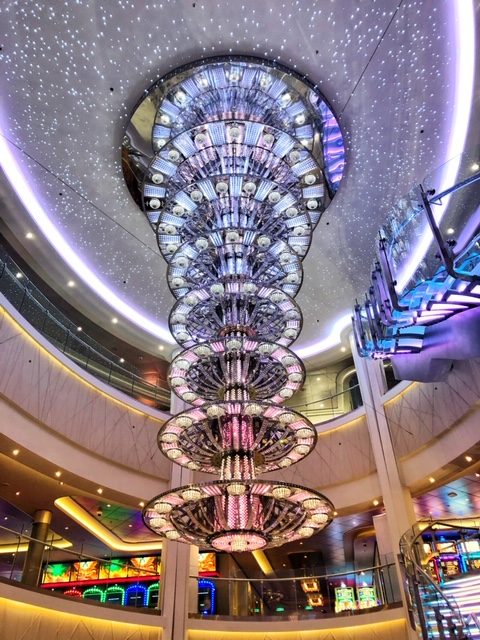 To learn more about upcoming cruises on the Norwegian Joy check out:
To read more about Norwegian Cruise Line check out these posts:
I'd love to know, have you cruised with Norwegian? What did you enjoy most about your cruise?
.