You may have noticed that I absolutely love my Cricut Maker. I've been becoming more and more confident with my Cricut machine and products and am having so much fun decorating my home with things made on my Cricut.
This Halloween I wanted to create a project with my Cricut that my grade 3 students could enjoy making. I wanted them to make something that we could hang in class during the month of October but that they would be proud to take home for Halloween and display.
I found fun Halloween silhouettes on Cricut Design Space and thought these could do the trick. 
Disclosure: This post contains affiliate links for your shopping convenience. 
I chose fun black cat, haunted house, and pumpkin designs for my students to use. Since I teach French Immersion, I altered one of the designs with some French writing.  After a few tutorials, I was able to swipe out "Happy Halloween" for "Joyeux Halloween".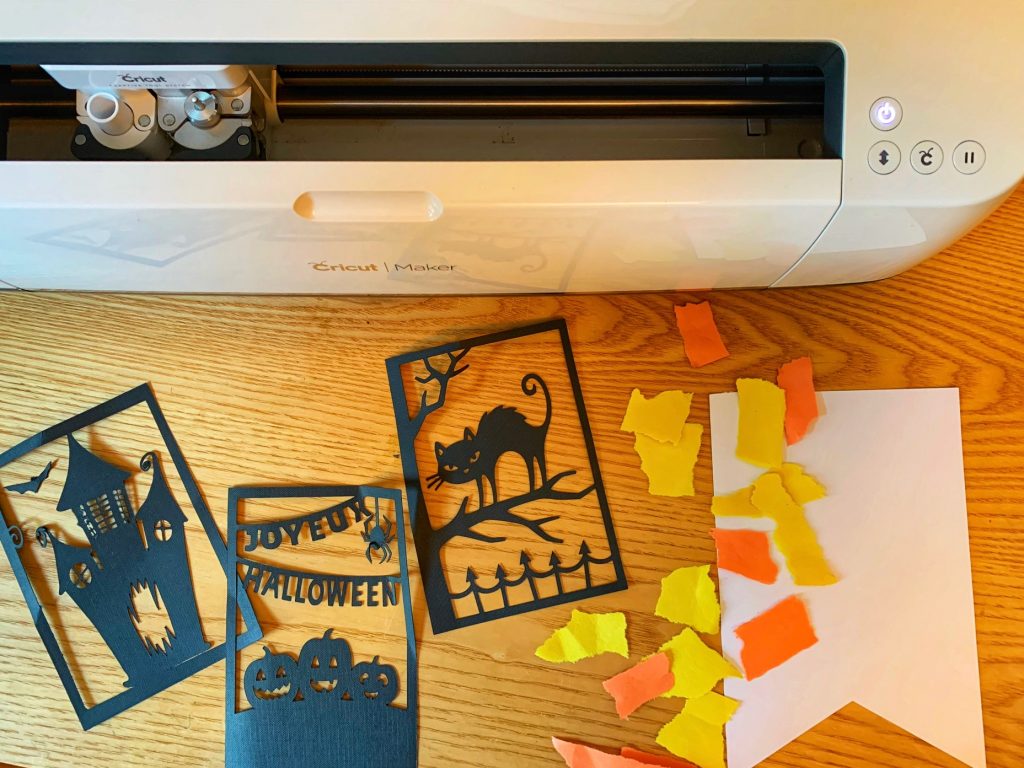 Materials Needed:
Cricut Design Space
Orange and yellow construction paper
Black yarn
Glue stick 
Make it:
Start by cutting the banner pieces and the silhouettes on your Cricut Maker. Once these are ready, have your students or children tear pieces of orange and yellow construction paper.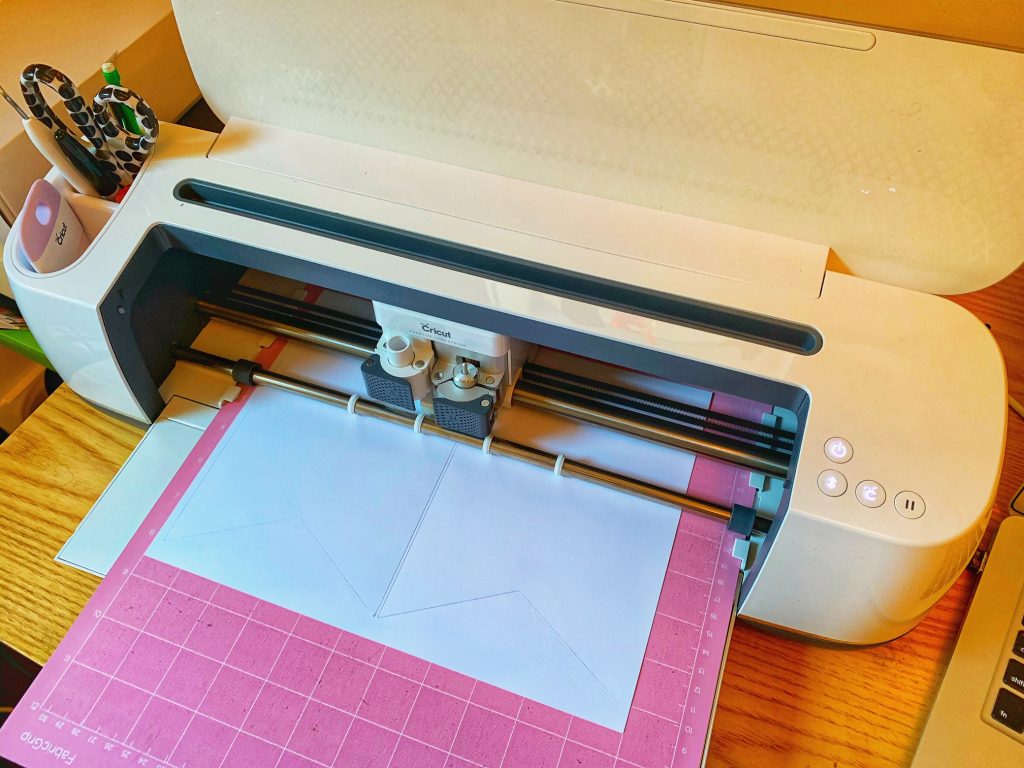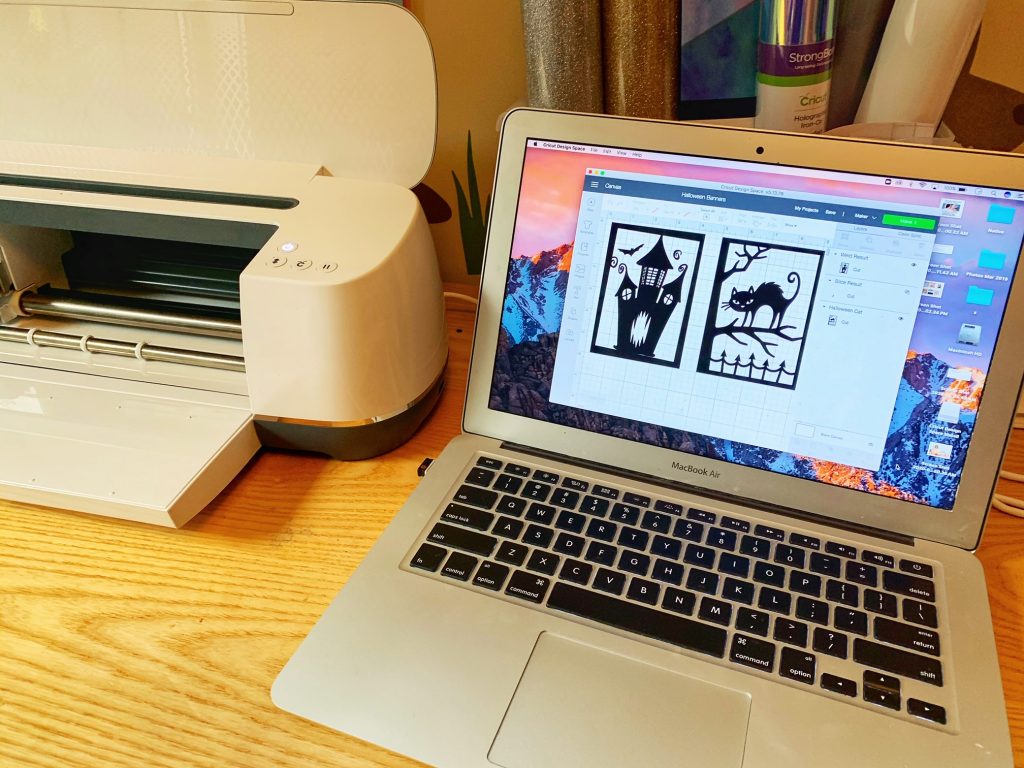 Glue these pieces onto the white banner. It's great to layer them on top of each other. Once the background is complete cut the excess orange and yellow construction paper so that your banner edges are tidy.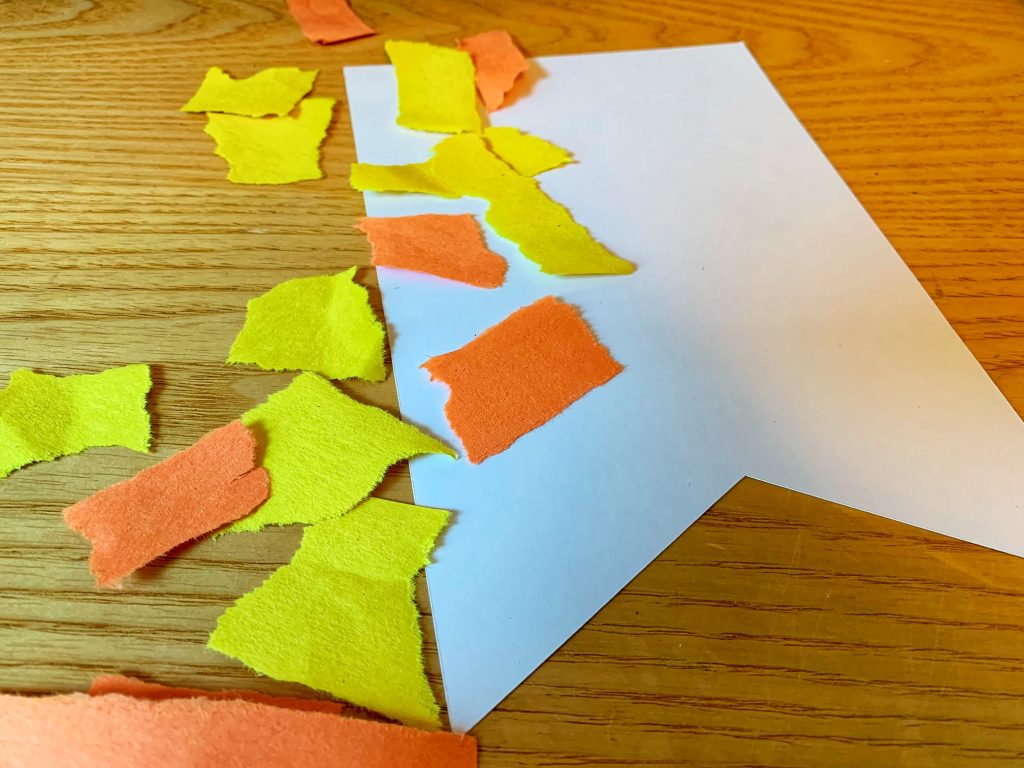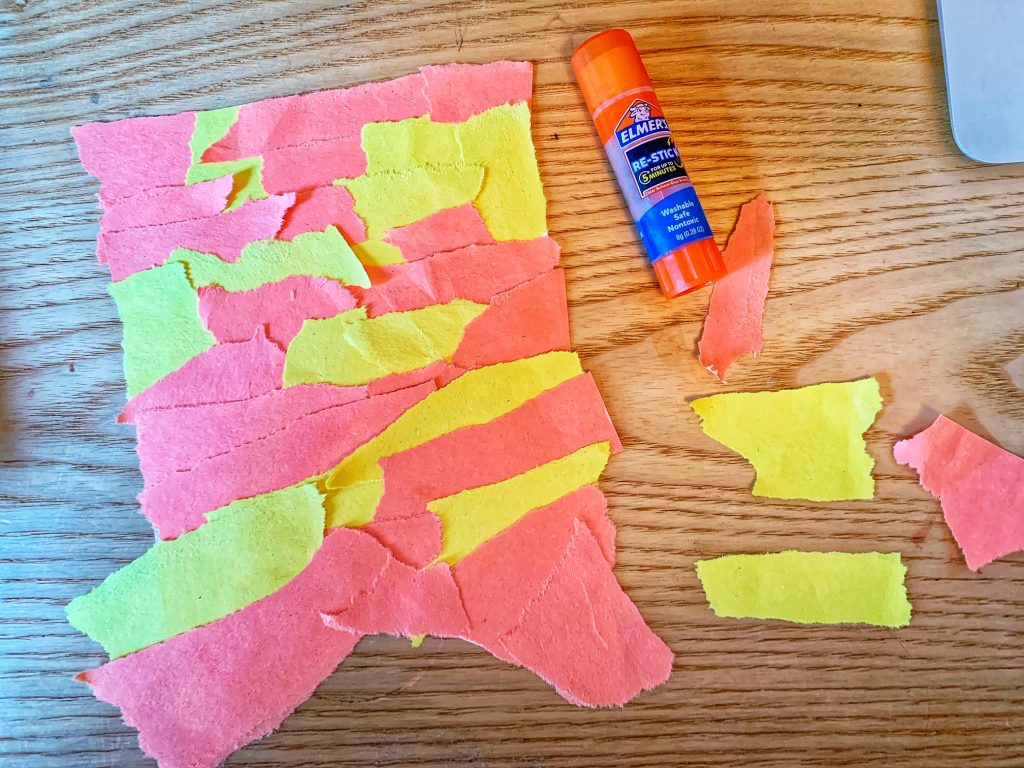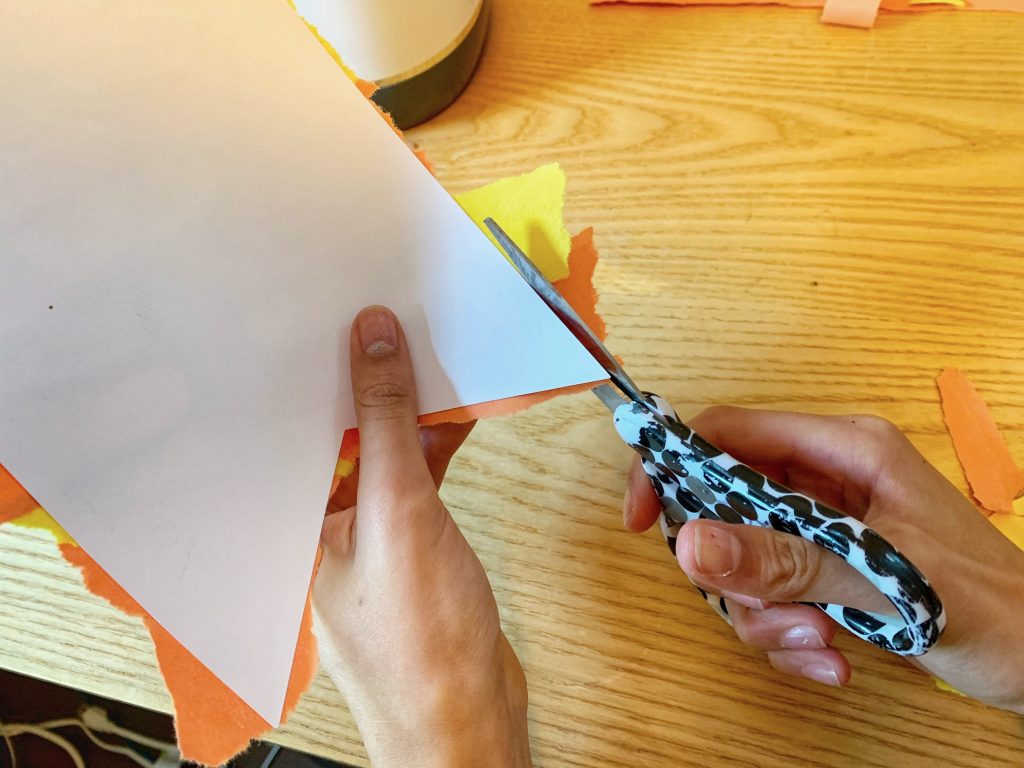 Glue on your preferred silhouette, punch a few holes at the top of your banner and tie the black yarn to hold up your banner.
This project was so easy to do and looks incredible! My students absolutely loved doing it. I decorated our hall with our banners and have already received so many compliments from other teachers, students, and staff.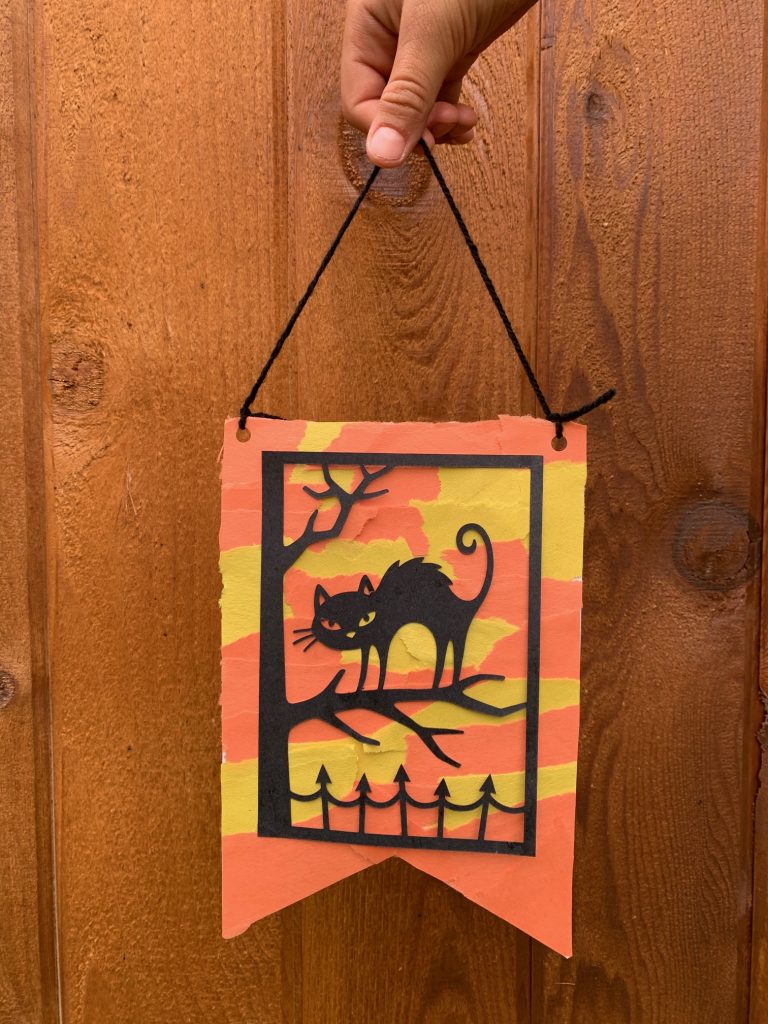 Overall
I'm so pleased to have come up with a creative Halloween craft that my students could enjoy making. I feel that the Cricut Halloween clip art really made the project special and memorable for my students.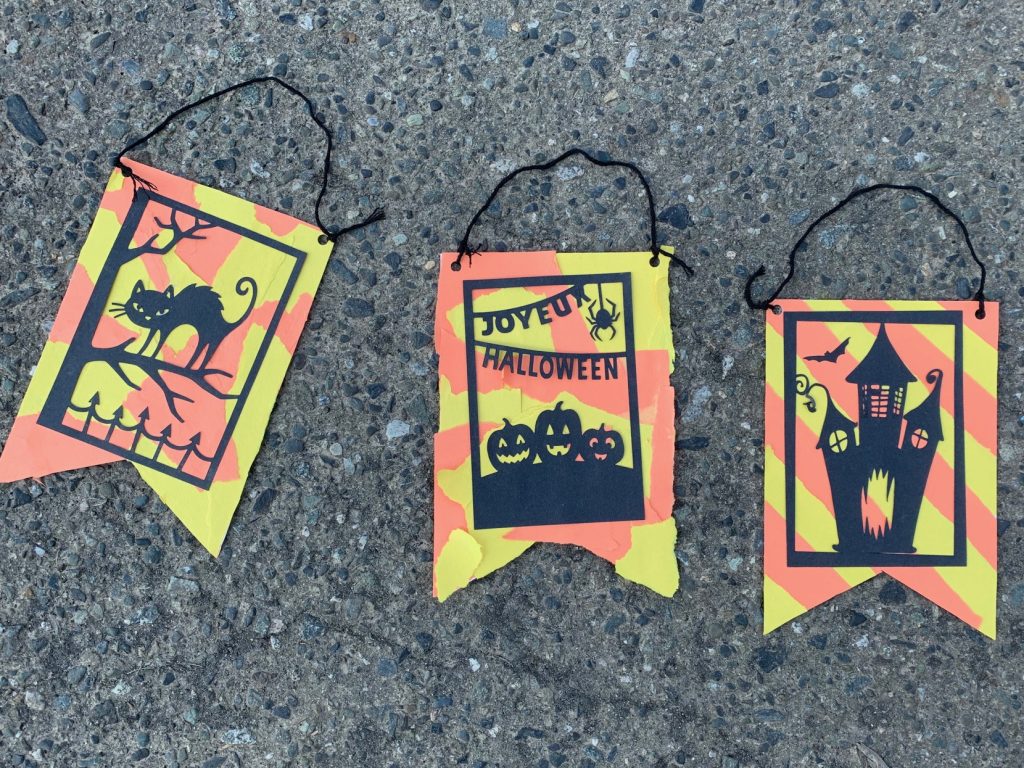 .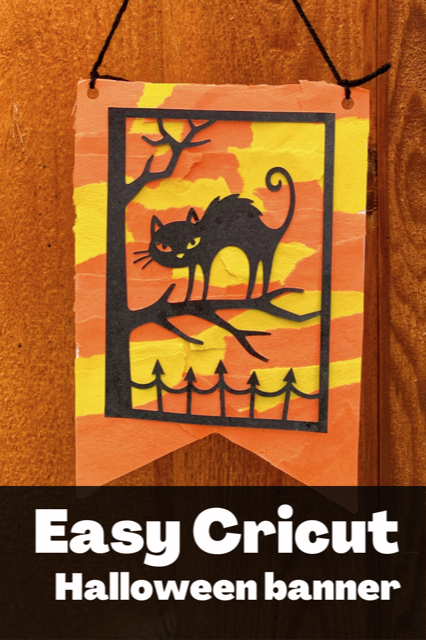 I'd love to know, have you created art projects for your students or children with your Cricut Maker? If so, what are they?