Disclosure: This is a sponsored post that contains affiliate links for your shopping convenience. All thoughts and opinions are always my own.
Every year my daughter and I look forward to seeing who the new Girl of the Year from American Girl will be. 
We love the anticipation leading up to the big reveal and have always been impressed with the story and how beautiful the Girl of the Year is.
Introducing this year's Girl of the Year: Blaire Wilson.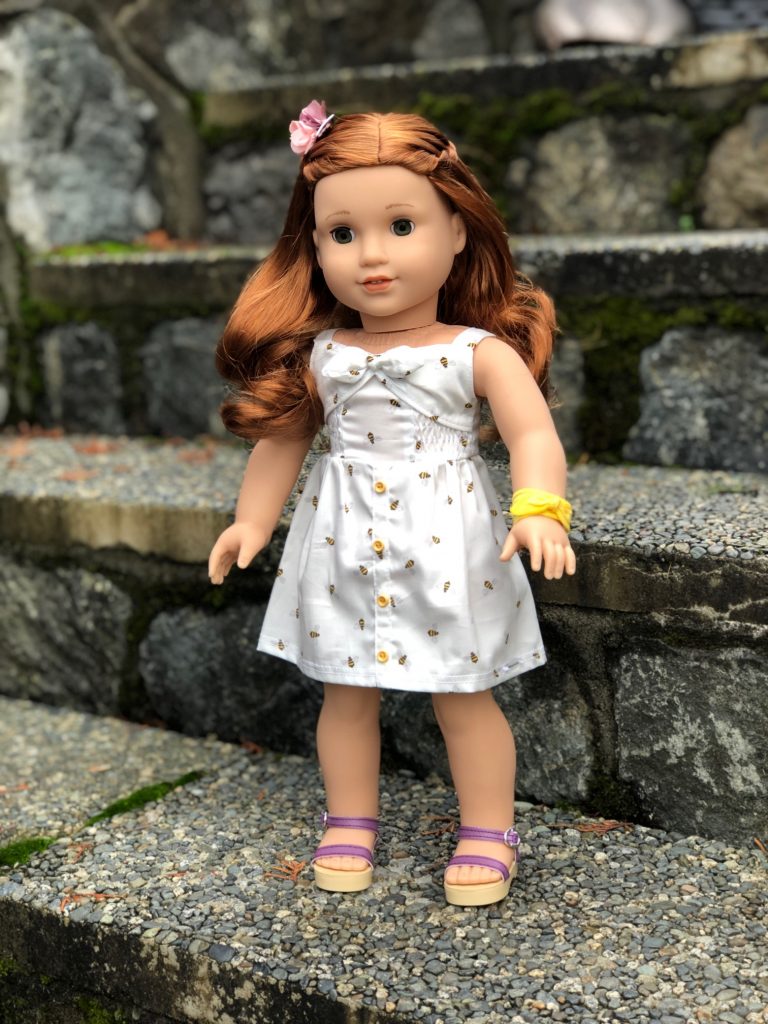 About Blaire Wilson
Blaire is from New York's Hudson Valley. She loves to cook and create new recipes with ingredients from her family farm. Blaire is helpful and is learning to manage friendships, screen time, and even a food sensitivity.
GOTY
This year's Girl of the Year (GOTY) Blaire is wearing a beautiful summer dress with a bee pattern. She comes with sandals, a flower hairpin and a cute yellow bracelet. Girls will learn all about Blaire in the new book included with the doll.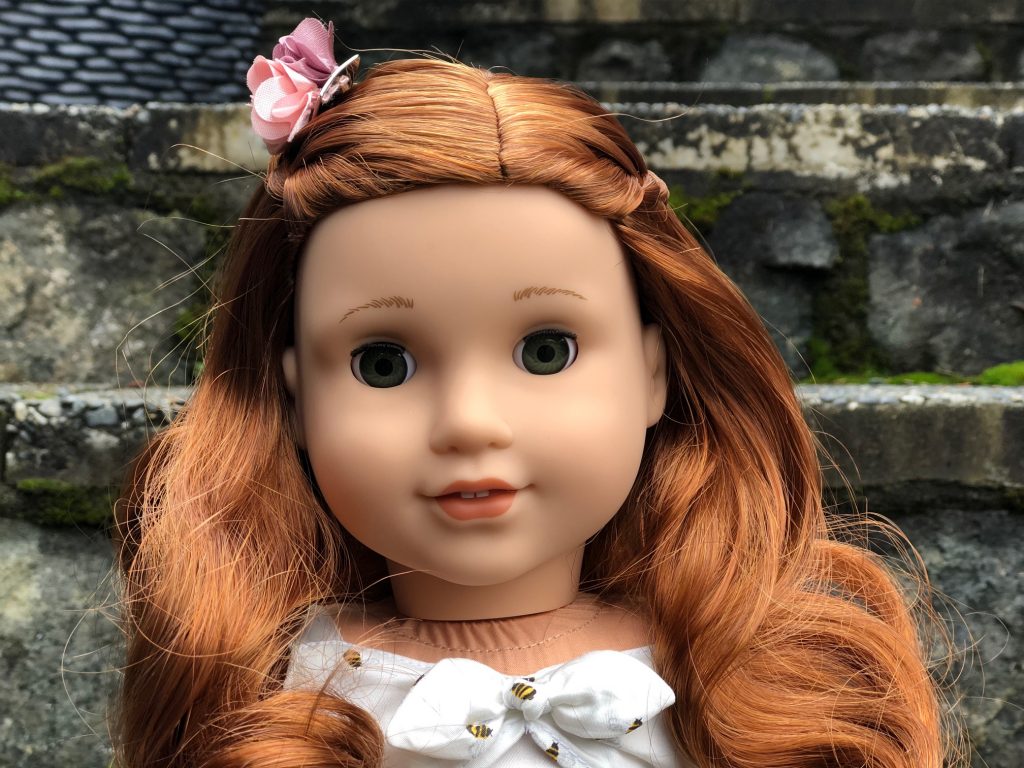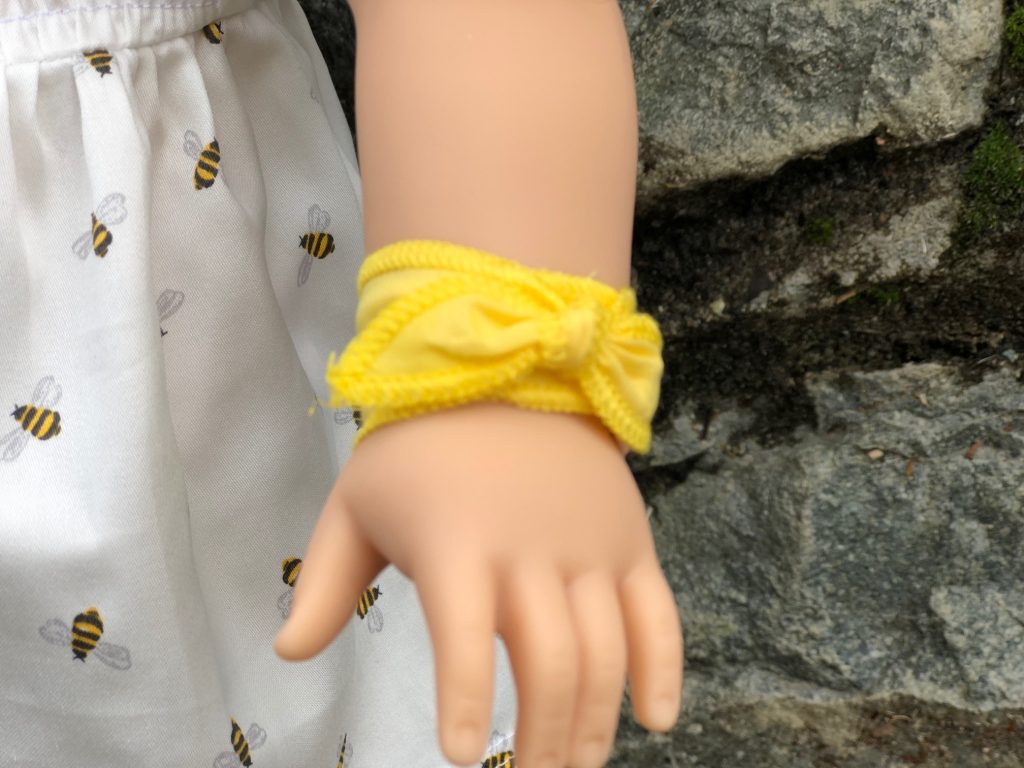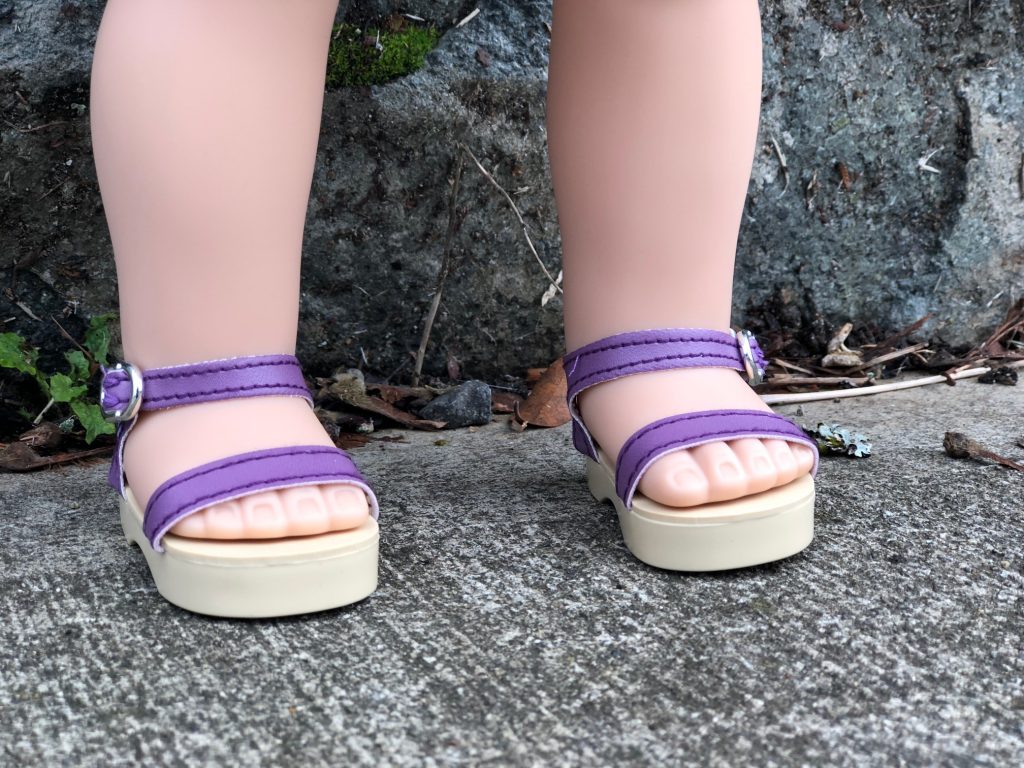 Blaire measures 18″ tall, has curly red hair and green eyes that open and close.
There are many new outfits and accessories available for Blaire. Blaire's canvas tote and accessories are a perfect addition. Blaire's restaurant is also available. It includes a wooden open-air restaurant and kitchen with a service window and lots of food items.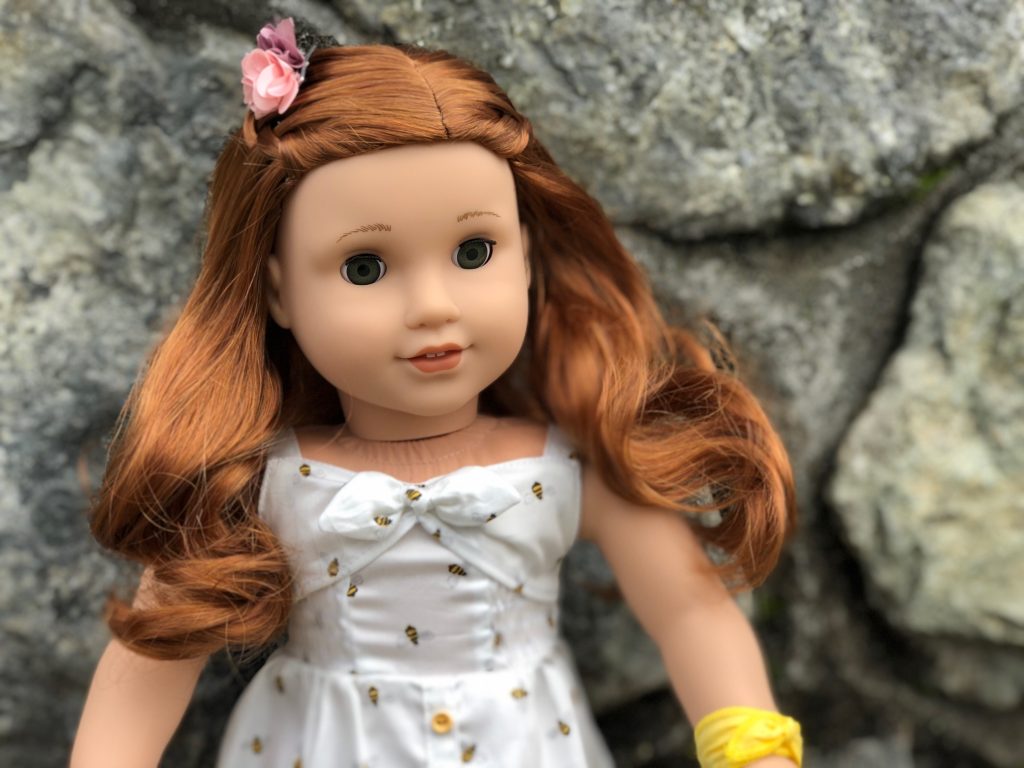 Where to Buy
The Blaire doll and books are available now at select Chapters and Indigo stores and is available online.
I believe this American Girl doll makes a beautiful gift for any young girl.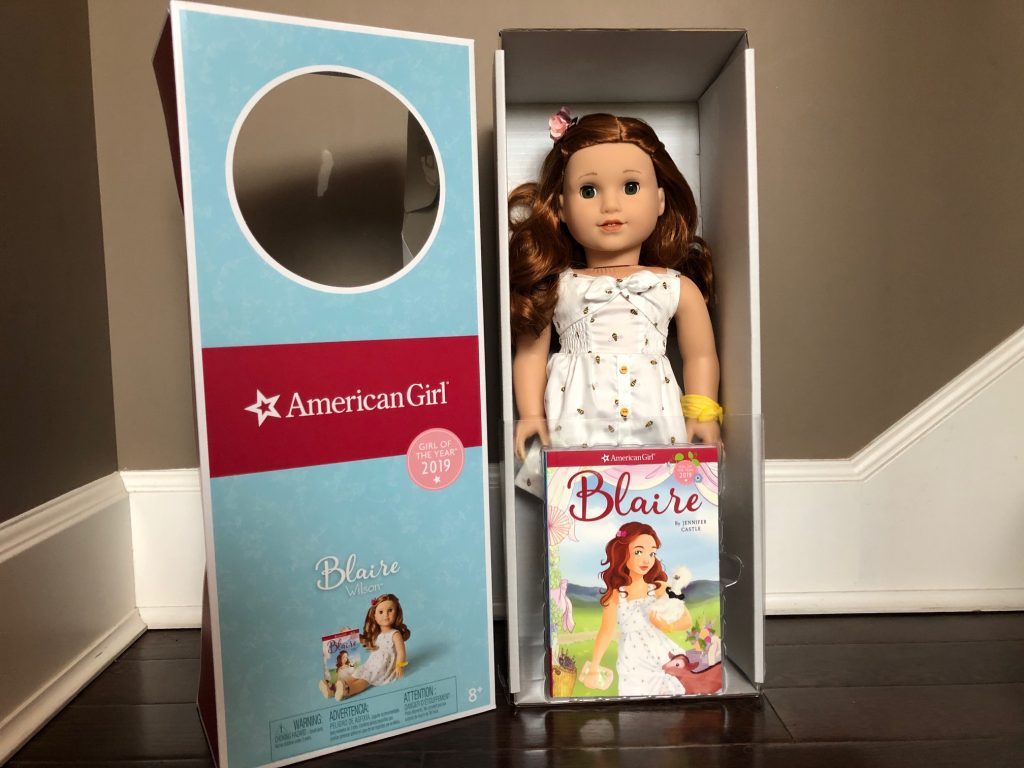 .