Like many people, my family loves Hawaii. We have been traveling to Hawaii for years. My children have been numerous times. They love the Hawaiian culture and people.
When we heard that American Girl was releasing a new Hawaiian doll we just had to have her.
We were thrilled when American Girl offered to send us a doll to bring with us on our latest Hawaiian holiday. Nanea got many young girls' attention when we were at our hotel and at the beach. She is just beautiful!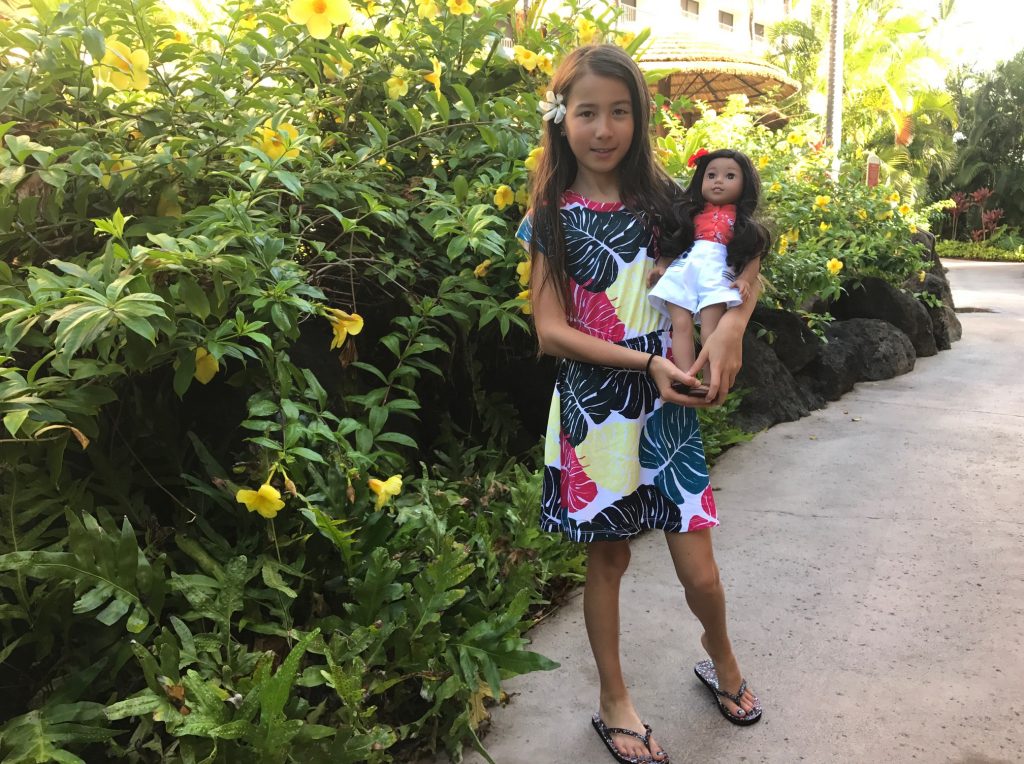 Introducing Nanea
Nine-year-old Nanea Mitchell may be the youngest in her family, but she still wants to "dip her paddle in" and be useful.
She knows she's grown-up enough to help in her grandparents' market. But before she can prove that she's ready for more responsibility, the unthinkable happens: Japan attacks Pearl Harbor, the naval base where her father works, and America is at war!
With friends and family missing, and rumors of more attacks to come, Nanea Mitchell worries – will life ever be the same again?
Why We Love Nanea
Nanea has the aloha spirit that my daughter and I love. She is kind and wants to help others. 
Like other American Girl dolls, Nanea can stand on her own two feet. She has beautiful hair, her eyes open and close and her Hawaiian outfit is stunning.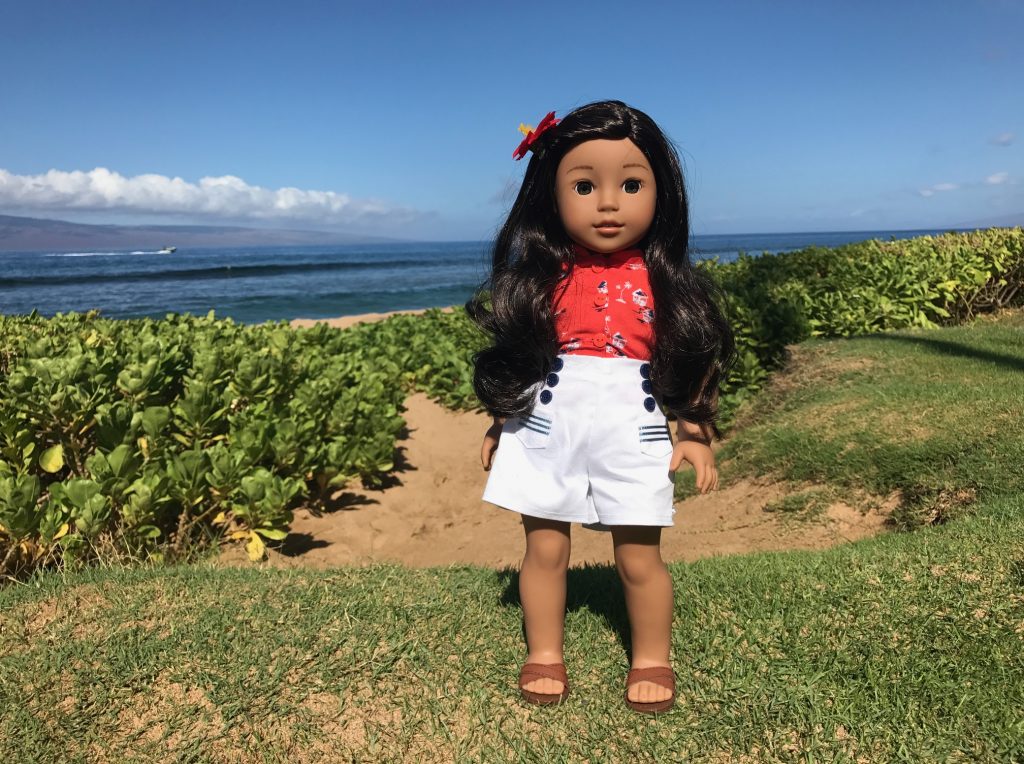 Nanea comes with the first of three books about her character. The historical story is very well written and easy to follow.
Overall
We loved taking Nanea with us to Hawaii. She is a beautiful doll and is a perfect addition to my daughter's doll collection.
American Girl continues to produce high quality and durable products. We appreciate the attention to detail in all their dolls and accessories.
Nanea is available for purchase at American Girl stores and online. She retails for $115 USD. The doll comes with a Hawaiian outfit, a flower for Nanea's hair, sandals and a book.
There are many accessories available for Nanea. Some of the accessories available for purchase include her dog, a lunch kit and her family's market.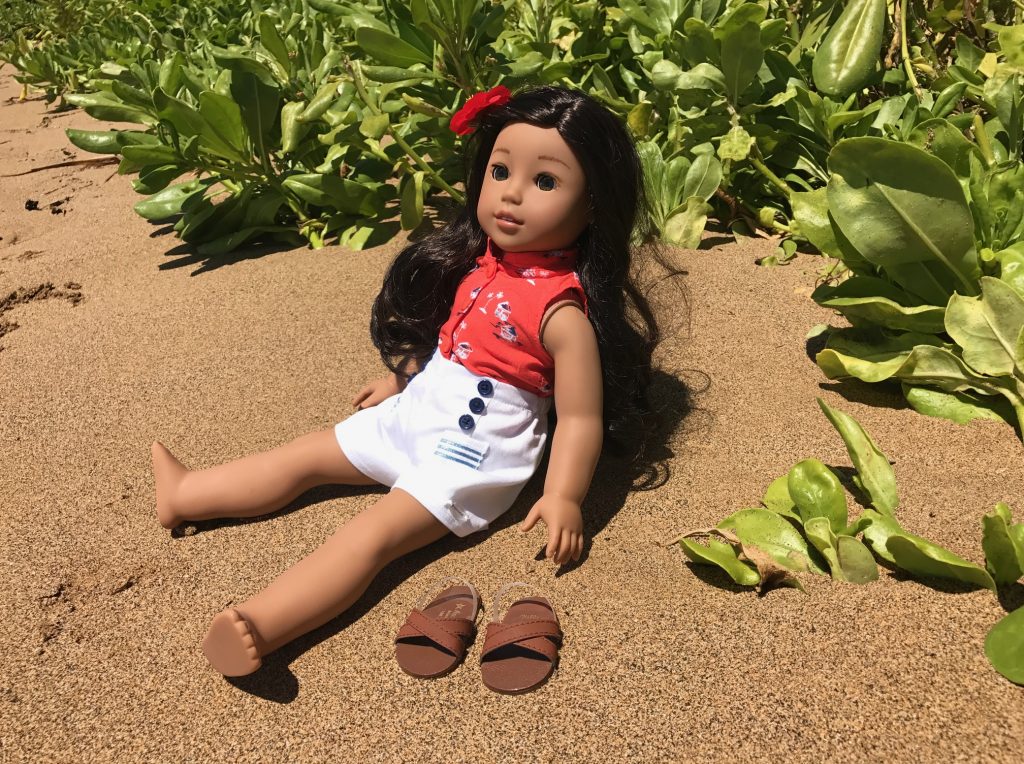 To learn more about Nanea check out: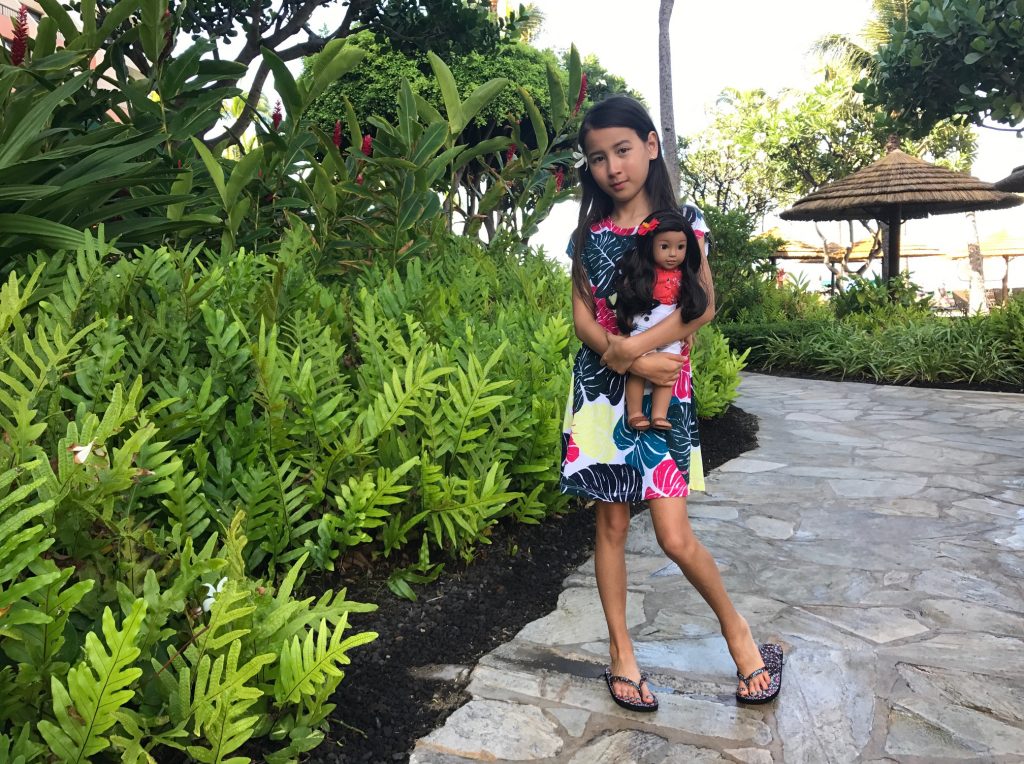 I'd love to know, does your child have an American Girl doll? Which one?
Disclosure: American Girl sent me a doll for the purpose of this review. All thoughts and opinions are always my own and we really love Nanea.