My son's current obsession is Tech Deck. He always has a Tech Deck mini skateboard in his pocket, everywhere we go.
Naturally, we had to include our favourite toy in this year's gift guide.
Disclosure: Samples were provided to facilitate this review. This post contains affiliate links for your shopping convenience. 
What is Tech Deck
Tech Deck fingerboards are mini skateboards you collect and play with.
Tech Deck creates authentic fingerboards with logos and designs from real skate companies.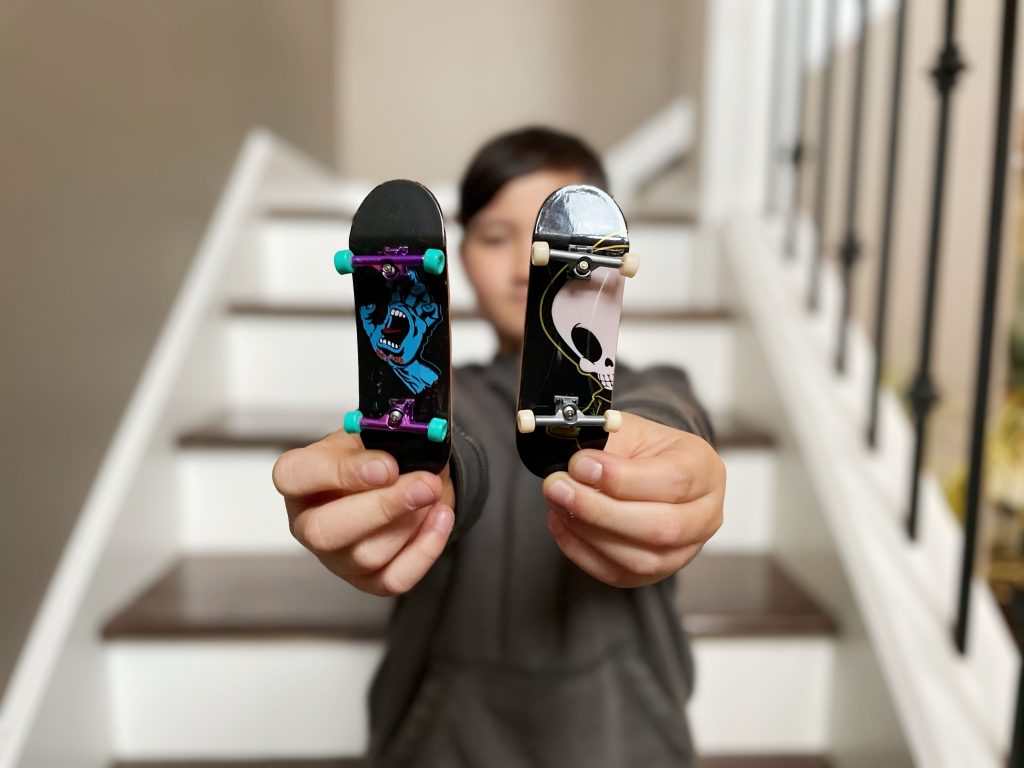 Authentic Boards and Play Sets
The draw for most to Tech Deck is their collaboration with real skate companies. My son has collected and seeks out boards from his favourite brands like DGK, Santa Cruz and Enjoi.
Teck Deck boards can come fully assembled or in sets where you customize the boards with different trucks and wheels by using tiny screws and tools.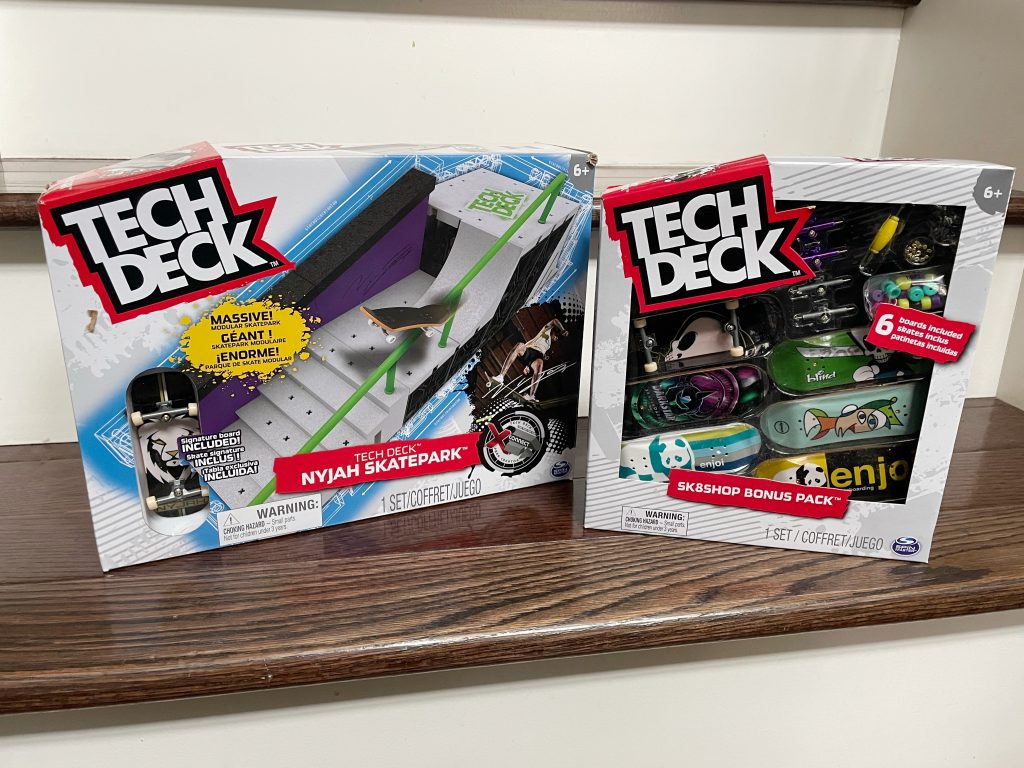 The modular skate park play sets are a must for any skater. These sets are designed with bowls, ramps, rails and stairs. Many of the sets can be connected with other Tech Deck sets. 
Nyjah Skatepark
We received the Nyjah Skatepark play set to test out and enjoy. This set includes one signature board and has rails, ramps, and a staircase.
This massive set is easy to put together, is colourful and can be combined with other Tech Deck Skateparks.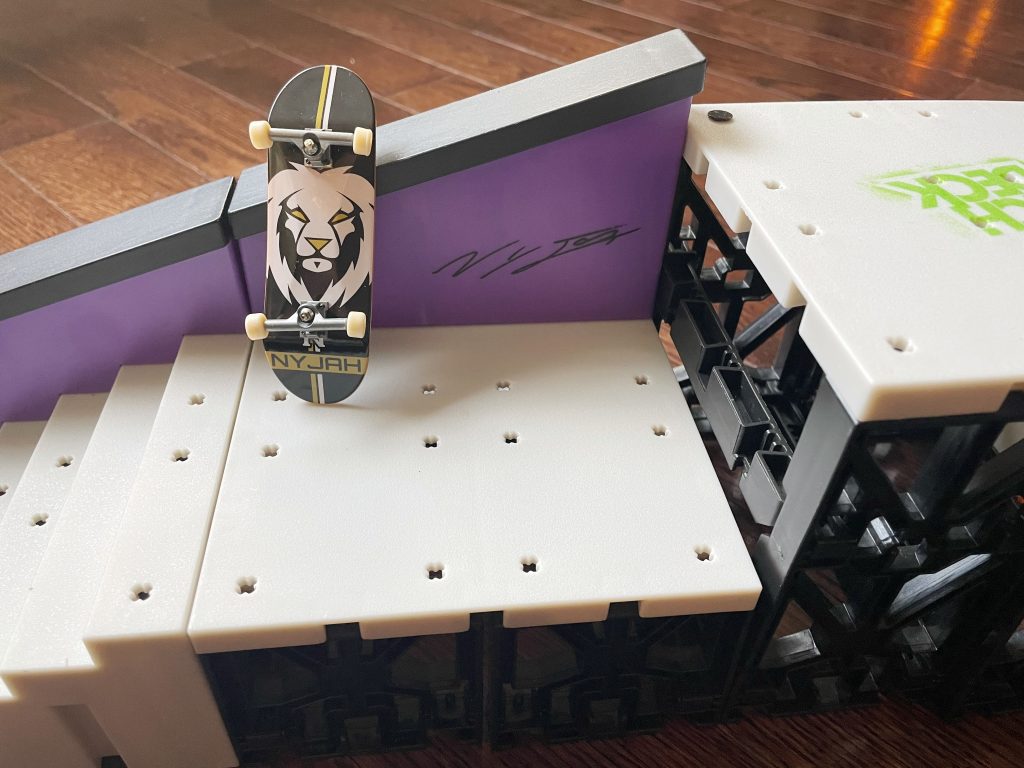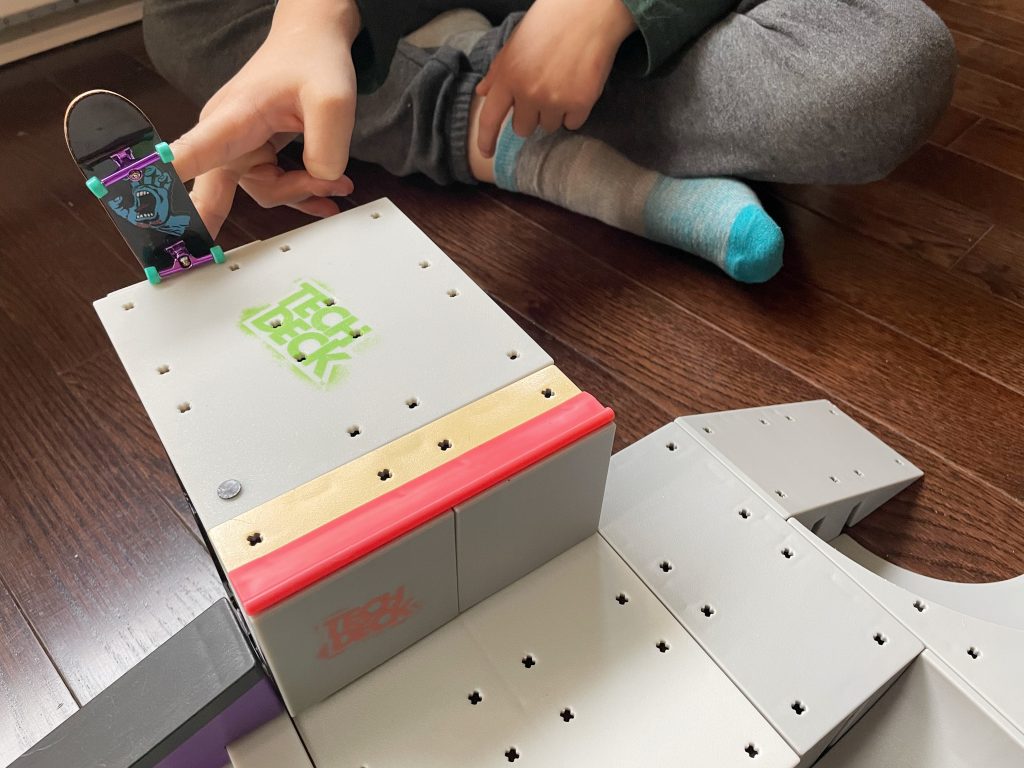 Tech Deck Play & Display
This new set is perfect for kids that have a large collection of Tech Deck. This set can carry mini skateboards, display your Tech Deck and transform into a ramp.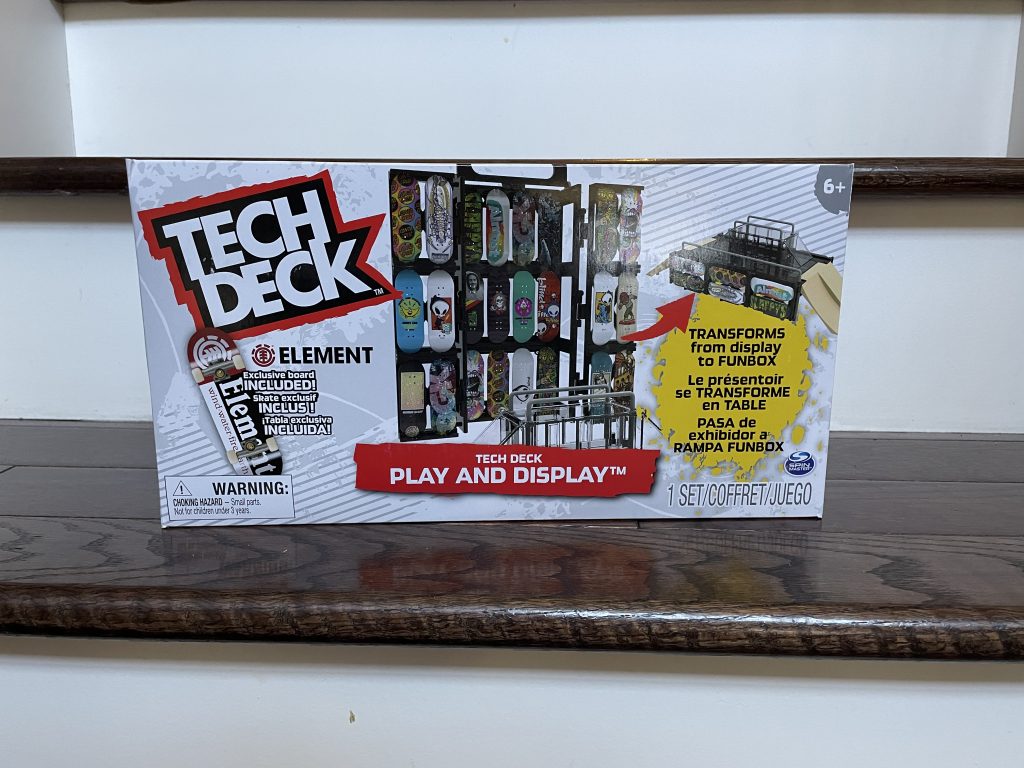 The Play & Display set comes with one exclusive Elements Skateboards fingerboard and stickers.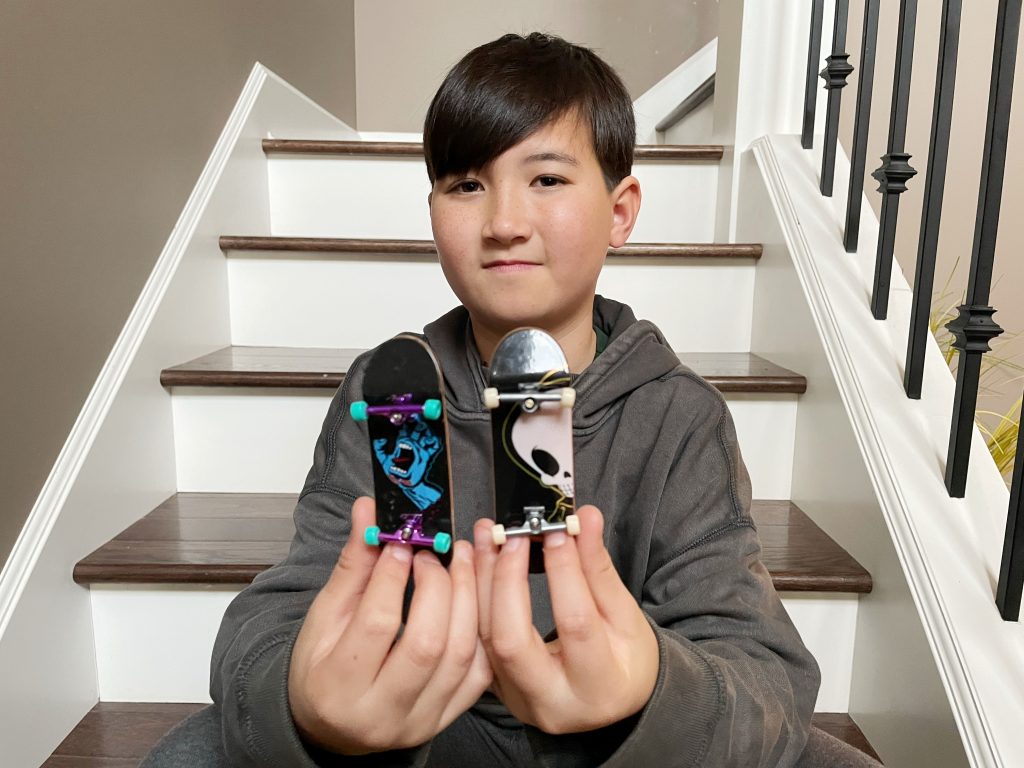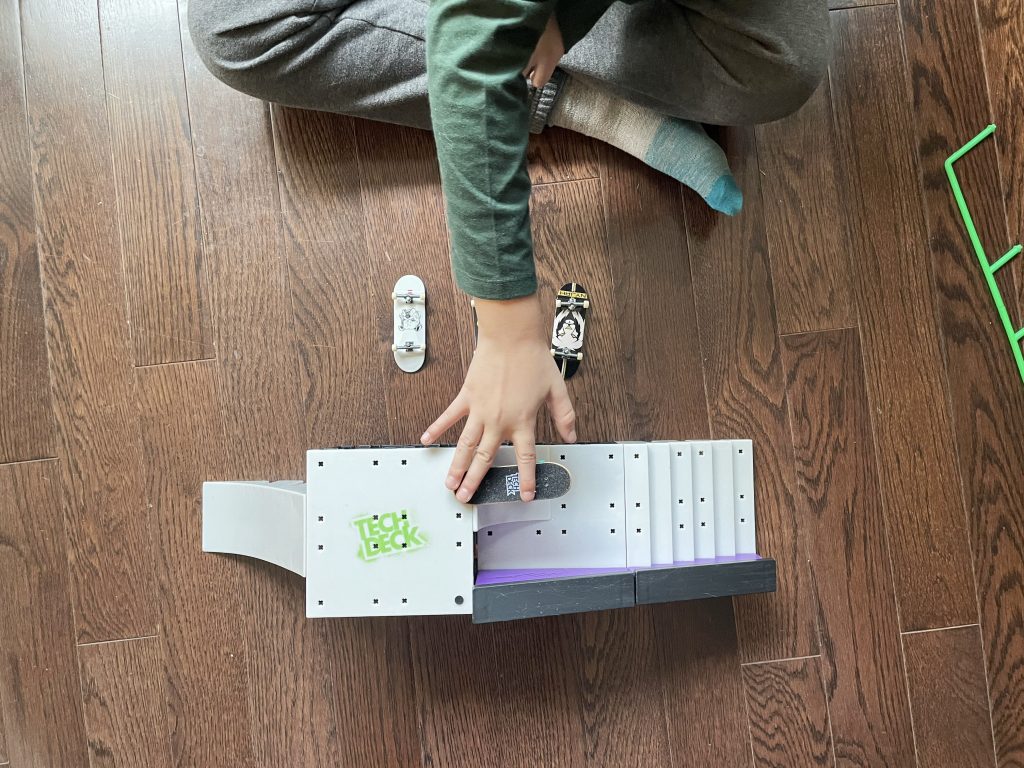 If your kids are into skateboarding, this is absolutely the toy for them. Tech Deck mini skateboards are available in stores and online. My son never gets tired of learning new tricks and jumps with these mini skateboards.
They make a great gift and are a fun collectors item.
I'd like to know, do your kids play with Tech Deck?