Ever since my children have been small I have tried my best to demonstrate and foster kindness. We give back to our family, friends and community as much as we can and try to do random acts of kindness throughout the year.
The holidays are perhaps the most important time of year to demonstrate kindness. This is why I was so happy to receive a My Kindness Calendar – a  new advent calendar that concentrates on doing something kind for everyone every day in December.
About the Calendar
My Kindness Calendar is a quality wall decal. It is designed in Canada and manufactured in the USA.
The calendar is a large Christmas tree with numbers 1 – 25 on the branches. The calendar comes with 25 reusable stickers (or Christmas tree ornaments) with acts of kindness suggestions and 5 reusable stickers that you can customize for your family.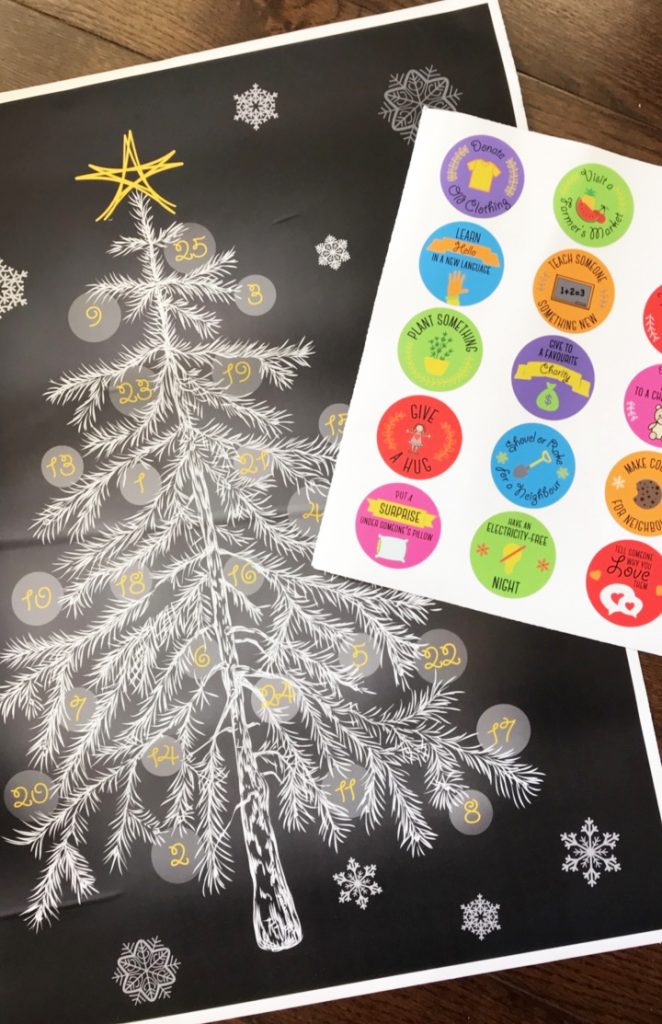 Some of the kindness stickers included are:
Donate a toy to a child in need
Make cookies for neighbours
Read to someone
Give a hug
Make dinner as a family
Plant something
The calendar and kindness stickers are very easy to peel (I tested it on a few walls and I didn't have the smallest worry about my paint peeling off). The calendar can be stored away and used year after year. It can be stuck and re-stuck up to 100 times.
What I like about My Kindness Calendar
I truly think that My Kindness Calendar is a wonderful advent calendar. It is so nice to see children focus on giving instead of receiving during the holidays.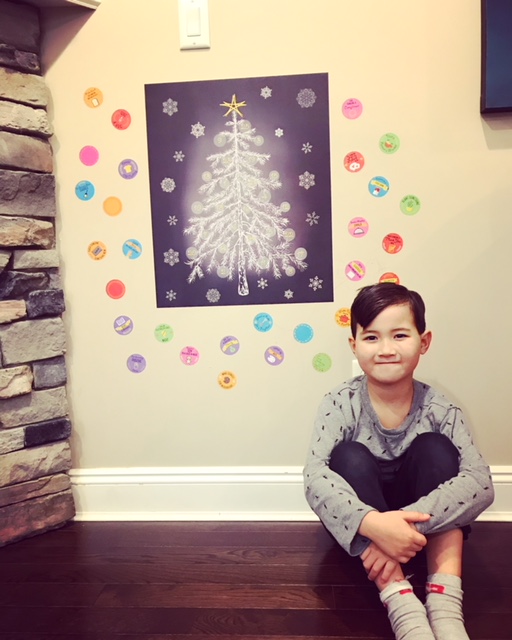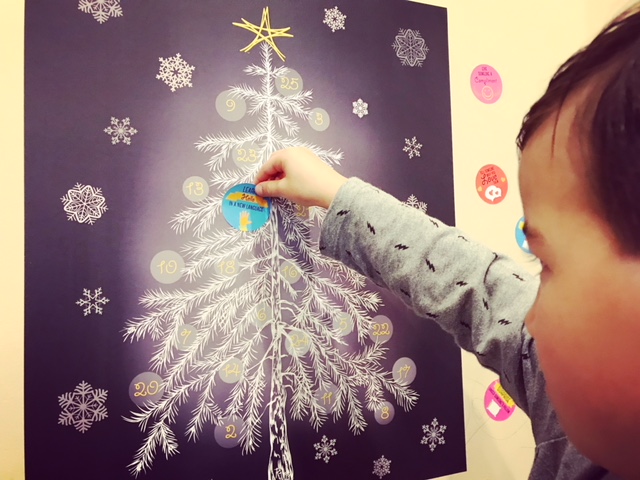 The kindness stickers are all easy things to do. Most of them only require your time and are not materialistic.
I also like that there are 5 kindness stickers to fill out as a family. My family brainstormed what we could write on our stickers and came up with the following:
Spend time with a grandparent
Write a letter to a far away friend
Play a game with your sibling
Help your aunt and uncles with your younger cousins
Clear the table after dinner
I know that my entire family will enjoy filling the My Kindness Calendar this holiday season.
I also know that this will be something that we will put away carefully and pull it out every year.
I truly think this calendar will be a new Christmas Tradition for our family.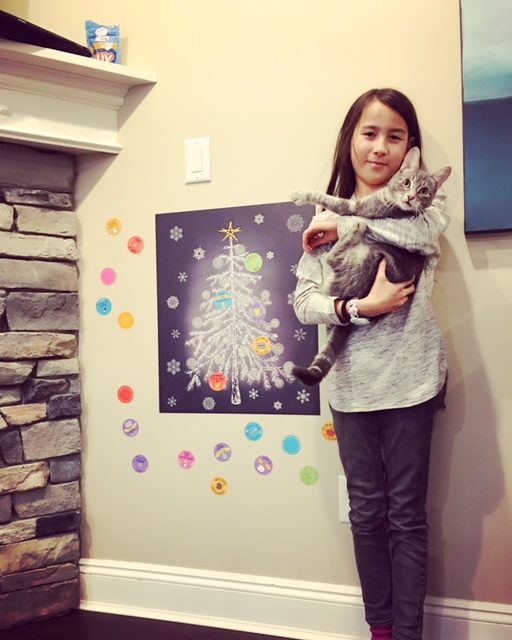 Where to Buy
You can purchase your My Kindness Calendar online now. The My Kindness Calendar retails for $75.00 CAD. Order yours by November 20th to guarantee delivery by December 1st.
To learn more about My Kindness Calendar check out:
I'd love to know, what kind act would you add to the customizable kindness stickers?
Disclosure: My Kindness Calendar provided a sample to facilitate this review. All thoughts and opinions are always my own.