Beyblade fans will be excited to see these new releases this holiday season. The new Beyblade Burst Quad Drive is like no other Beystadium.
It has fun new features that kids will absolutely love!
Disclosure: A samples was provided for this review. This post contains affiliate links for your shopping convenience.
About Beyblade Burst Quad Drive
This new Beystadium set has 4 ways to play. This set comes with one cosmic vector Beystadium, two launchers, and 2 tops.
The most unique part of this stadium is that it has quad levels. This causes tops to battle differently and ricochet off the path diverters for intense takedowns.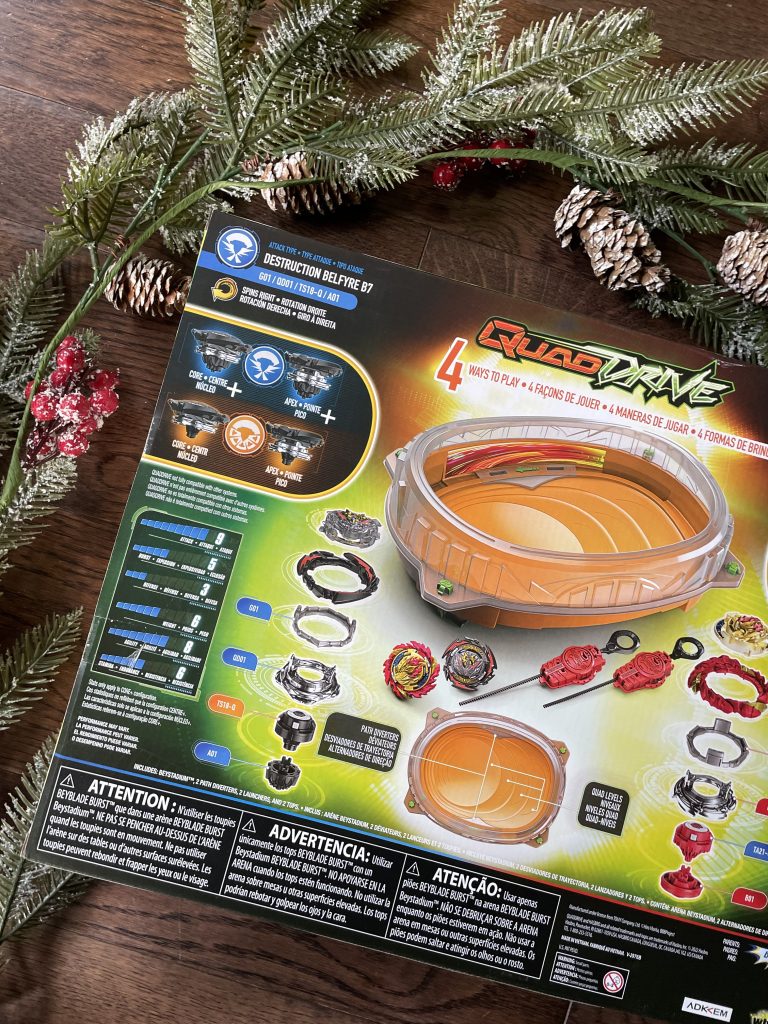 The new QuadDrive tops can be configured in 4 different ways, giving you 4 ways to strategize, 4 ways to customize, 4 modes to battle, and 4 modes to win! 
This new Beystadium is easy to assemble and sure to bring hours of battle fun. 
Beyblade Burst Pro Series
These Beyblade Burst Pro Series are authentic Japanese-inspired tops. They have die-cast metal parts for a heavy weight, reversible energy layer, adjustable spin direction, and 3 performance tip modes.
They are compatible with Beyblade burst pro series system. Each top has a digital code with an instruction sheet to battle like the pros in the Beyblade burst app.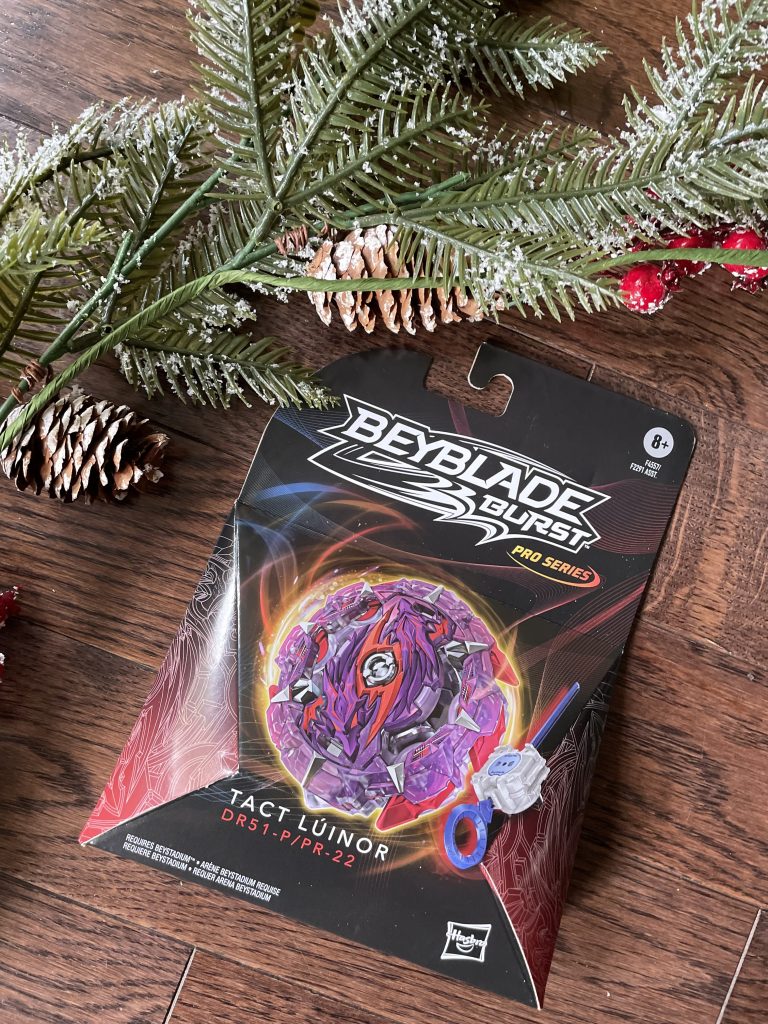 These Beyblade toys are sure to make many kids very happy during the holidays! They are available in stores and online now.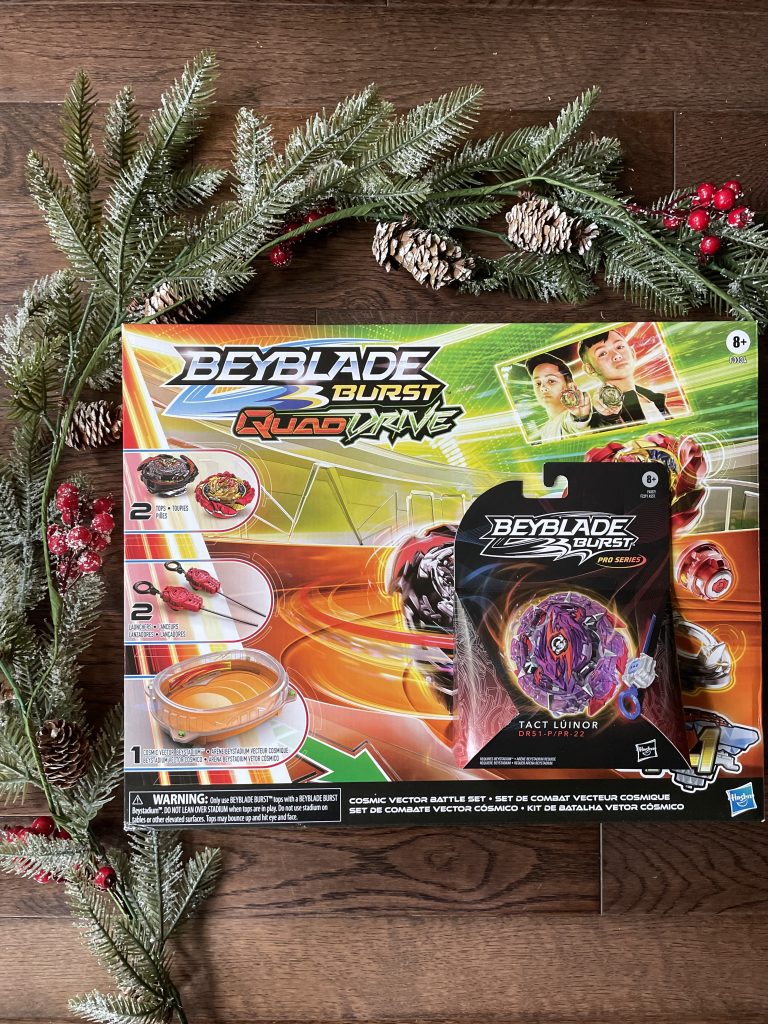 Tell me, how often do your kids have Beyblade battles?
Featured in this post
Beyblade Burst Quad Drive Cosmic Vector Battle Set
Beyblade Burst Pro Series Top with Launcher