I am always trying to reduce plastic waste and be more eco-conscious. Personal care products are an area that has made great strides in reducing environmental impact.
Disclosure: Samples were provided to facilitate this post. All thoughts and opinions are always my own.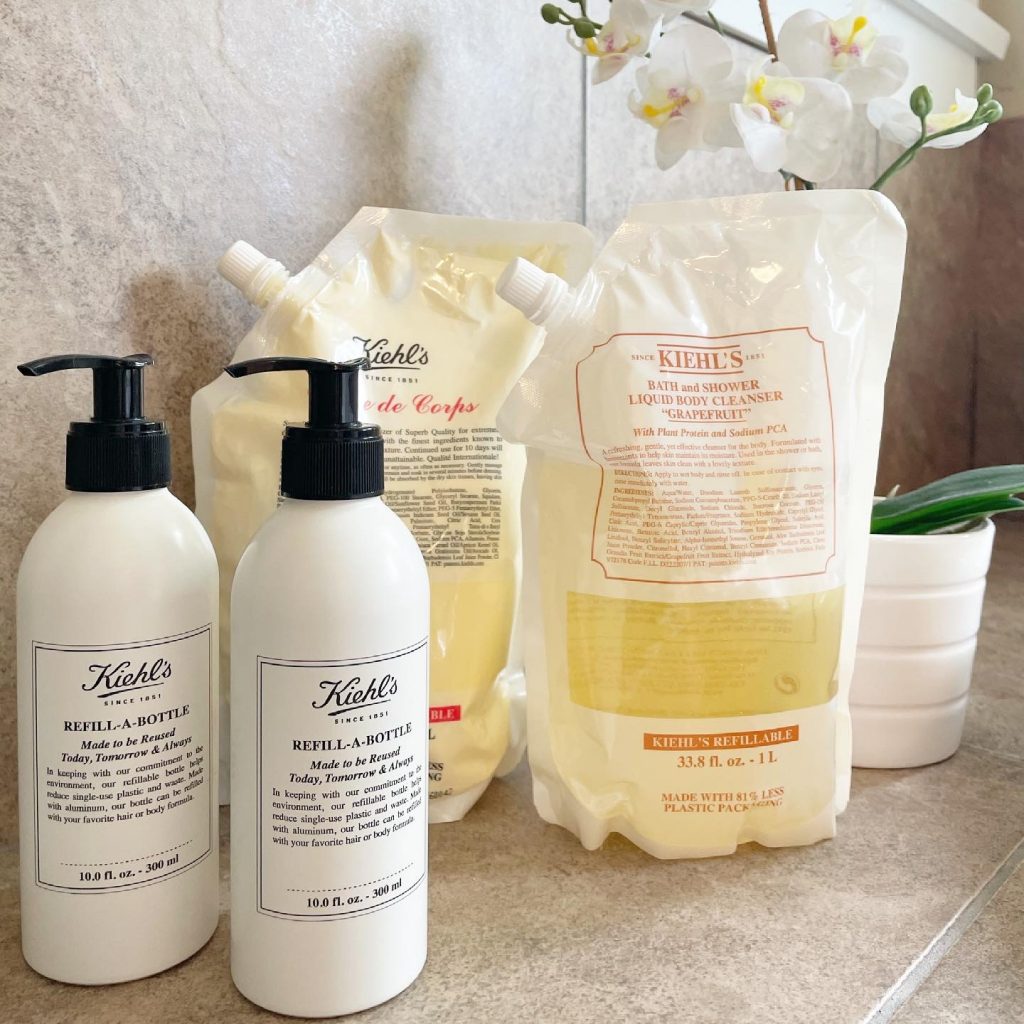 I was so happy when Kiehl's Canada contacted me to test out and review their new Refillable Pouches. 
If you're like me, you are trying your best to reduce package waste. It's no surprise that using bulk products is better for the environment and the landfill.
That's one of the reasons I'm so excited to see new Kiehl's Refillable pouches. Kiehl's has released their best-selling products in these pouches and made it easy for you to Refill-A-Bottle today, tomorrow & always.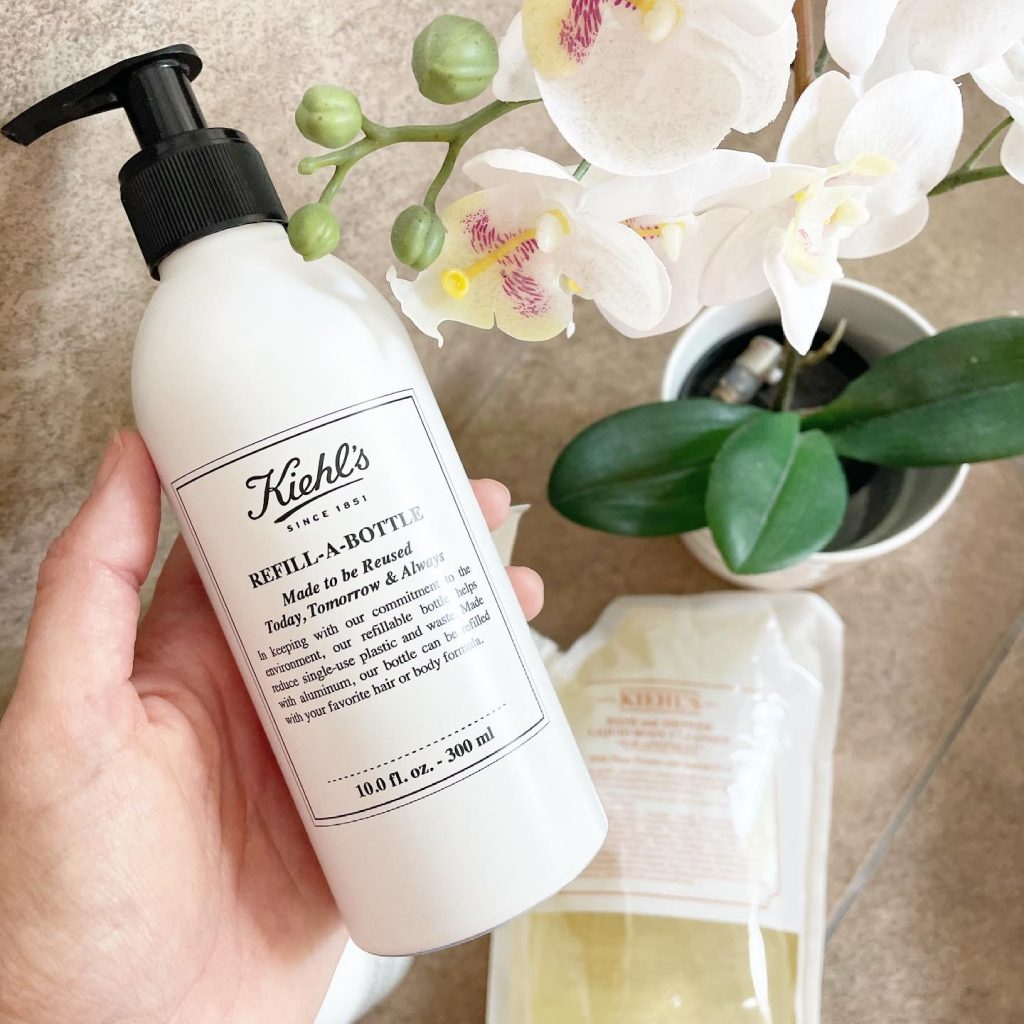 Refillable options include:
◾️ Creme du corps
◾️ Bath and Shower Liquid Body Cleanser in "grapefruit"
◾️ Amino Acid Shampoo
◾️ Amino Acid Conditioner
◾️ Liquid Hand Soap
Plus, when you buy two Refillable pouches, you get a stainless steel Refill-A-Bottle.
These refillable pouches are made with 81% less plastic packaging, are easy to pour into reusable bottles, and sit upright in your linen closet or bathroom cabinet. Each pouch contains 1L of your favourite Kiehl's product.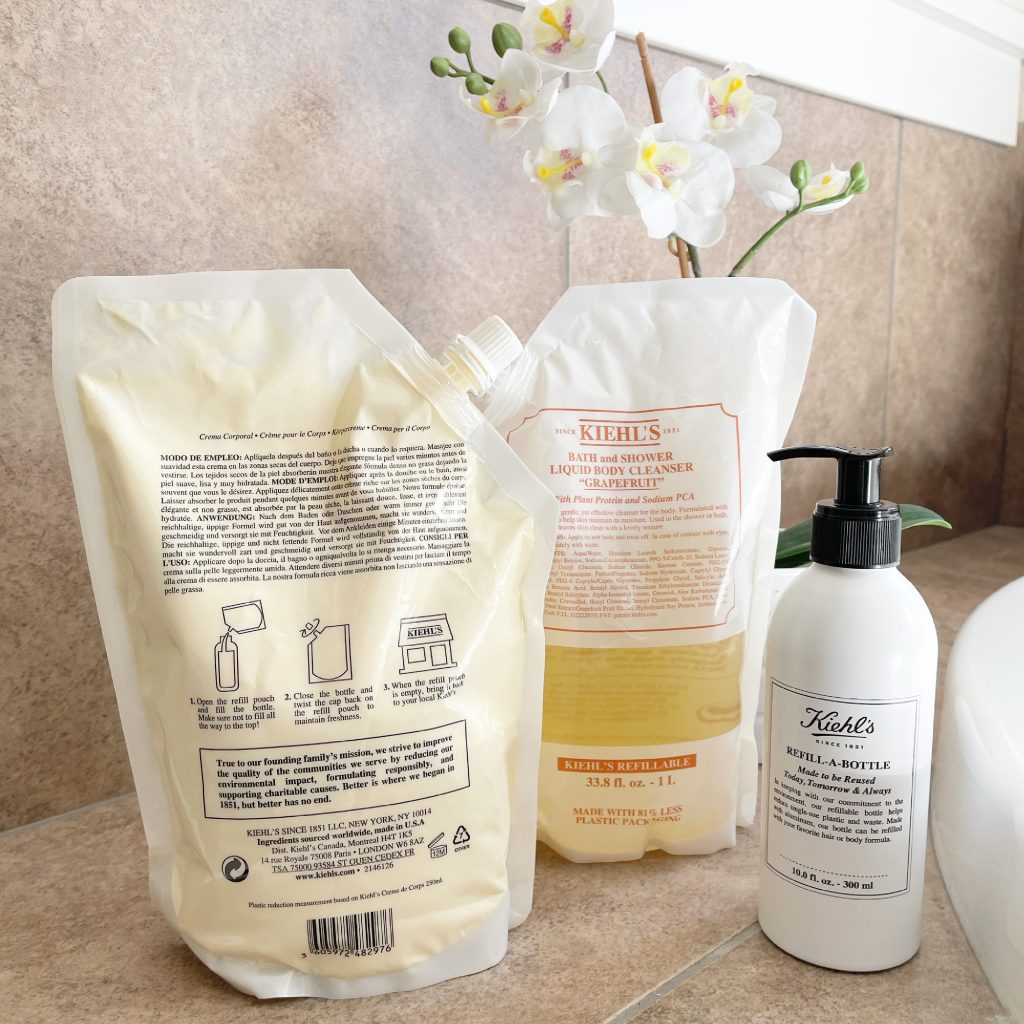 As always, all of Kiehl's products follow responsible formulation, where 95% of Kiehl's formulas contain at least one natural or natural origin raw material.
Kiehl's Refillable Pouches are available in stores and online now.
I'd love to know, which refillable pouch are you most interested in trying?