Disclosure: This is a sponsored post. All thoughts and opinions are always my own.
Are your kids Star Wars fans?
I'm so happy to announce that this September, a new line of Star Wars Galaxy's Edge toys will be available online at ToysRUs.ca and at ToysRUs locations in the US.
My kids were lucky enough to receive samples from Hasbro to put to the test. Let me just say, they did not disappoint!
First Order Stormtrooper Blaster
This Galaxy's Edge Trading Outpost blaster comes with three Star Wars nerf darts.
This stark white blaster has the Star Wars logo on both sides, has a removable sight piece, and a Tactical Rail. This Nerf blaster can use any Elite darts.
Lightsaber Workshop
This toy allows you to customize your Lightsaber with 6 pieces.
You can combine this set with other Bladebuilders and Lightsaber Workshop products to create even larger Lightsabers. This Lightsaber toy does not require batteries and is recommended for ages 4 and up.
Design-A-Droid: R2 Unit
This creative toy allows kids (and adults) to customize a droid with 4 sheets of purple and green stickers.
This is the perfect toy for any fan that has always wanted to customize a droid and display it for everyone to see.
The toy is recommended for ages 4 and up. I think it would be difficult for a 4-year-old to customize it without the help of an adult.
.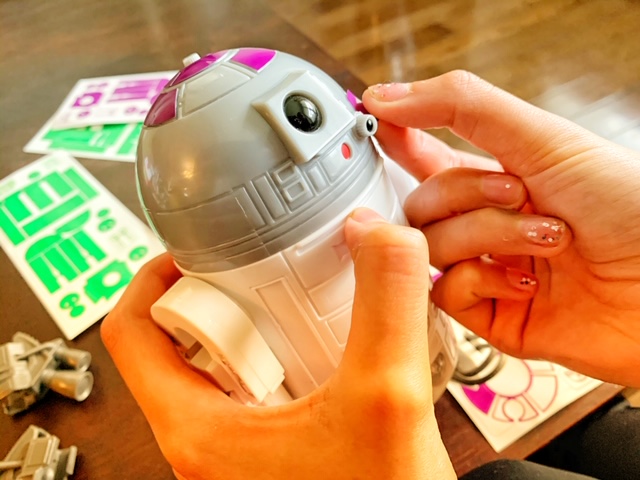 .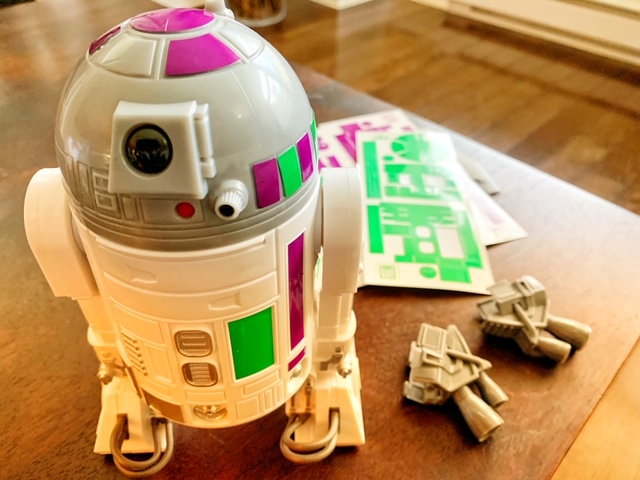 Hyperdrive BB Unit
We've had a few Star Wars RC toys and have always been extremely impressed with them. They roll so smoothly and look so cool. This new Hyperdrive BB Unit is such a cool toy!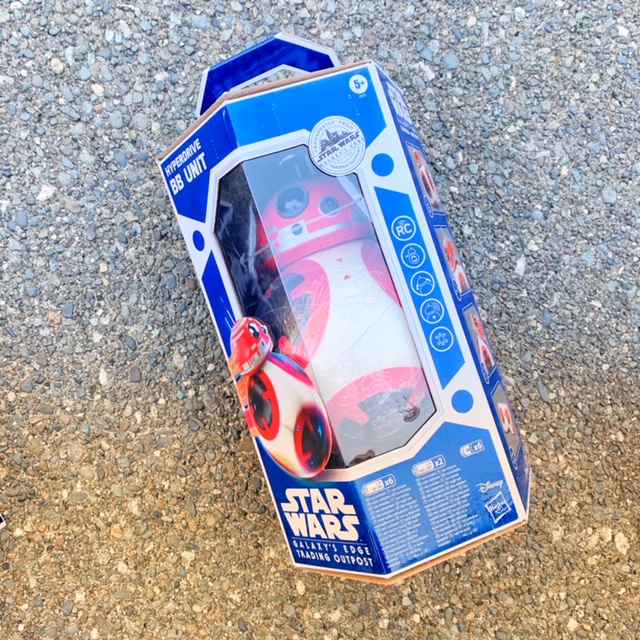 This BB Unit rolls with ease makes cool sounds and lights up. The head stays connected when the BB Unit moves and it can move in any direction.
You may want to grab this toy and tuck it away for the holidays. I imagine it's going to be in high demand.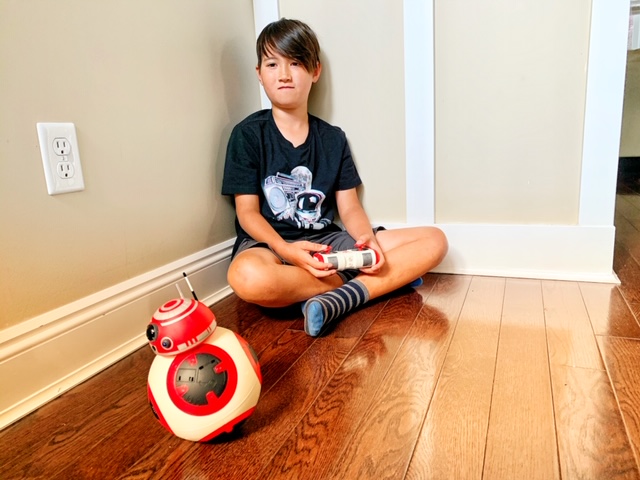 Get These Now
I think it's pretty obvious that these toys are cool. If you're a Star Wars collector (or know of one!) you need to pick up some of these toys.
Don't miss out on these Star Wars Galaxy's Edge Trading Post toys. You'll find them on ToysRus.ca starting September 1, 2020 and at Toys R Us in the USA on Sept 3, 2020.
I'd love to know, which of the above Star Wars Galaxy's Edge toys would your child most like for their collection?
.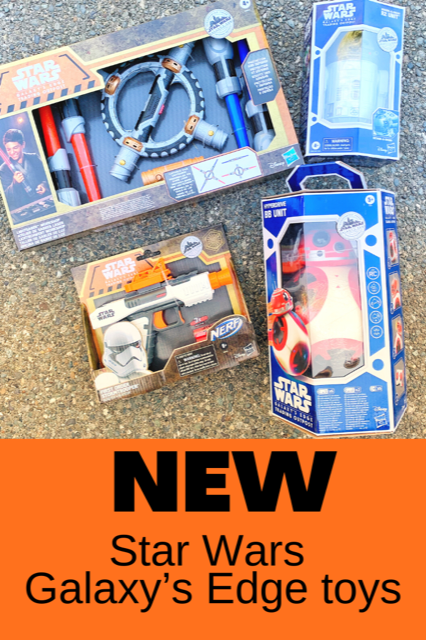 Giveaway!
My friends at Hasbro are offering all 4 new Star Wars Galaxy's Edge toys to one of my lucky readers. This is the ultimate prize for any Star Wars fans!
To enter, comment below with your favourite Star Wars character, then fill out the Rafflecopter form below.
Giveaway open to Canadian residents. Mandatory question must be answered to be eligible to win. Void where prohibited. Giveaway runs from Aug 31 – Sept 9 , 2020. See my terms and conditions for giveaway details.