Summer is here and it's the perfect time to get creative with your Cricut.
When I first got my Cricut I was super nervous to make mistakes. Obviously, errors were made along the way (hello, mirror image!) but that's part of the learning process.
Here are five super easy projects you can make with your Cricut the minute it comes out of the box. These projects are not challenging but look so great.
1 > Wall decals
I've always wanted an aesthetic pattern on my wall.  I created modern leaves on black removable vinyl and installed them on my craft room wall. I love how easy this project was and how well it turned out.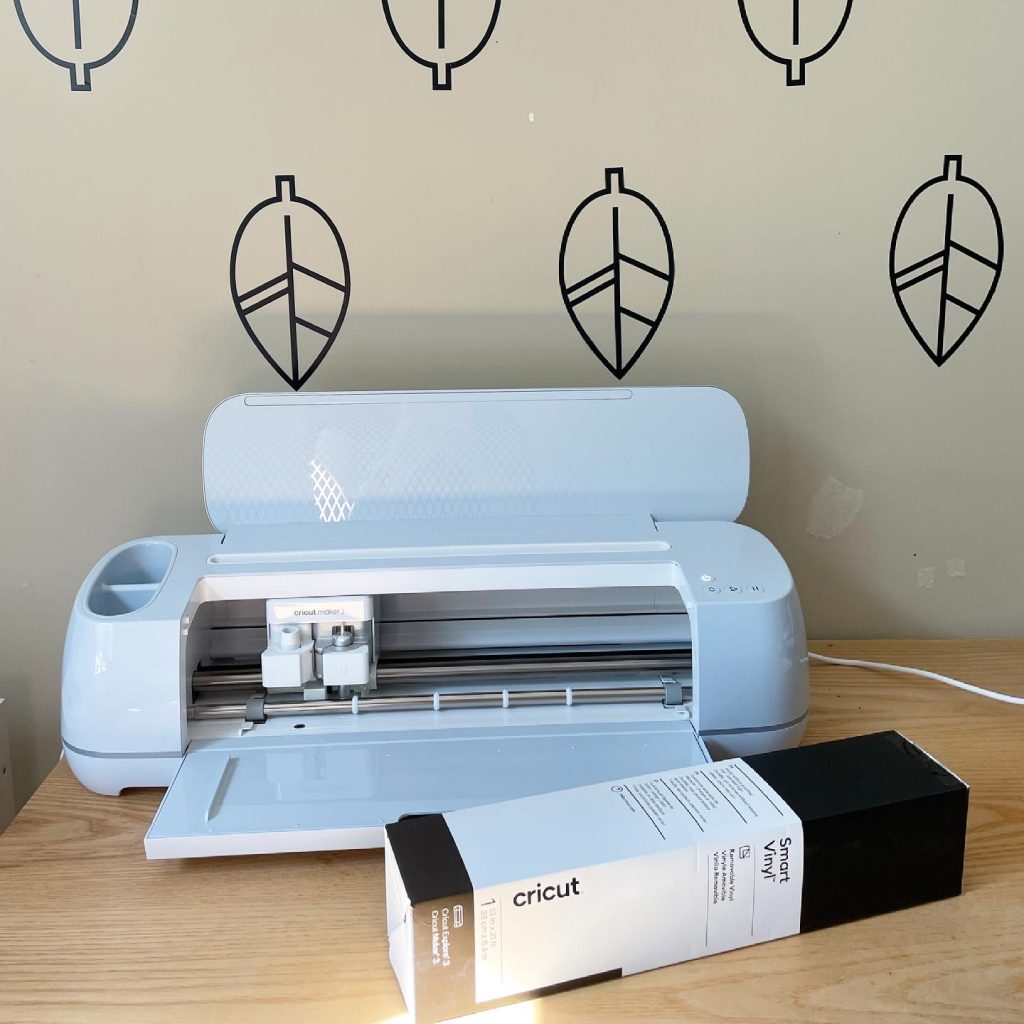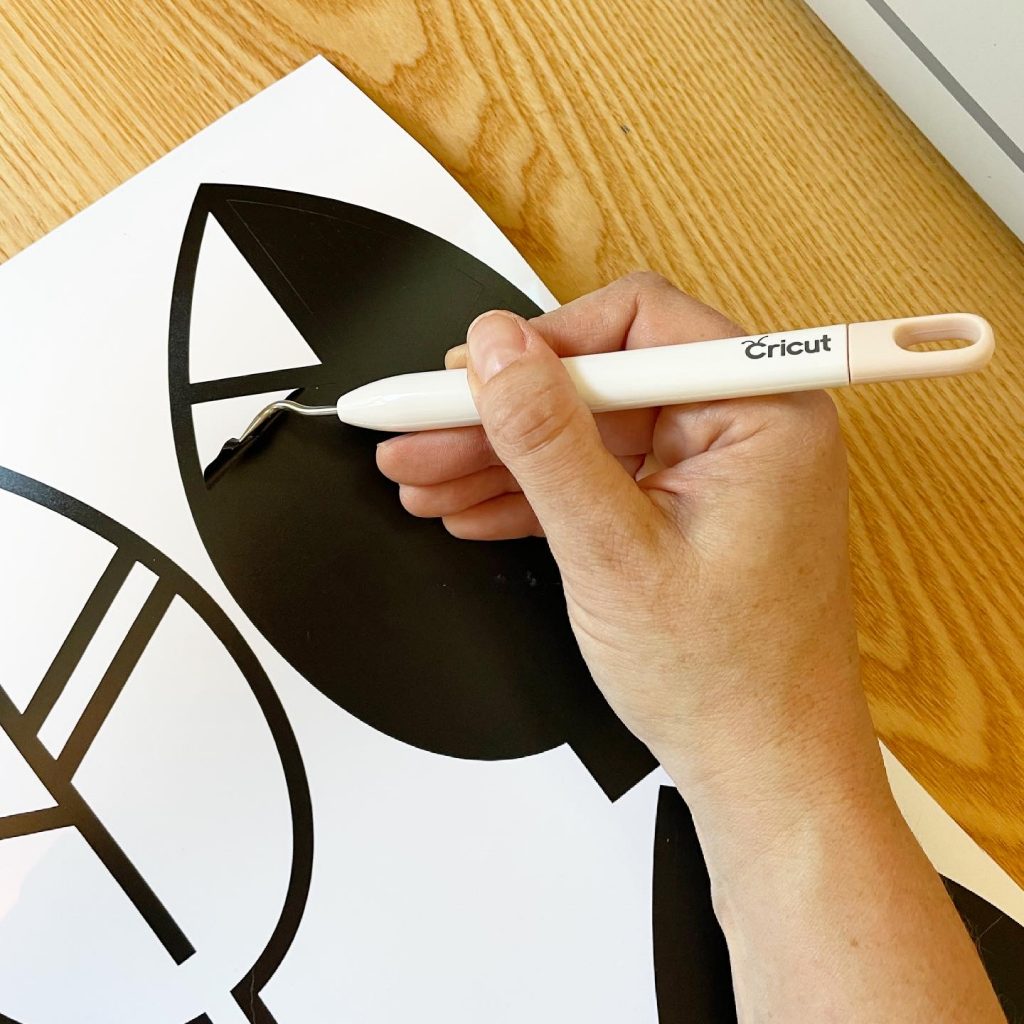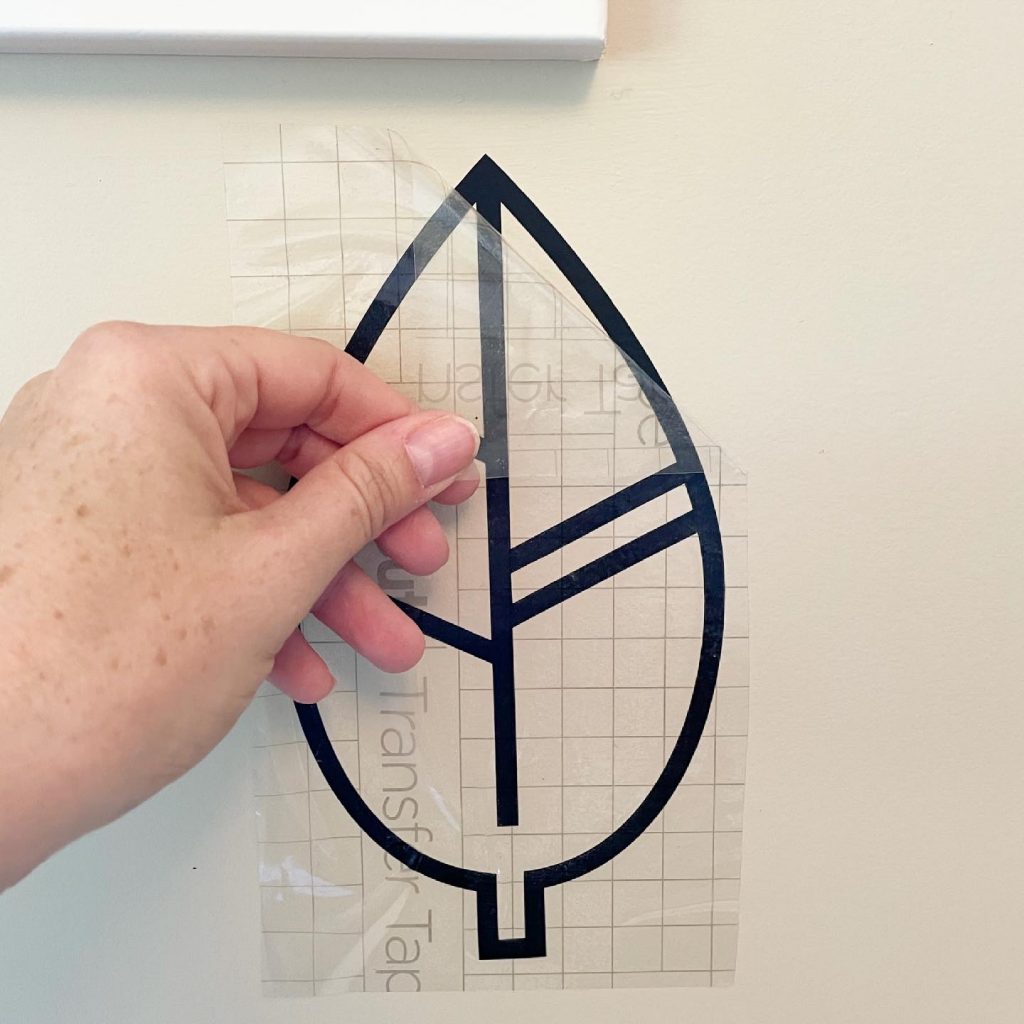 Materials needed: 
2 > Gift Tags
There are so many creative cards ideas you can make with your Cricut. Sometimes I don't feel the need to create intricate cards. I've been making many gift tags with room for a personal message on the back. These are always colourful and are quick to make.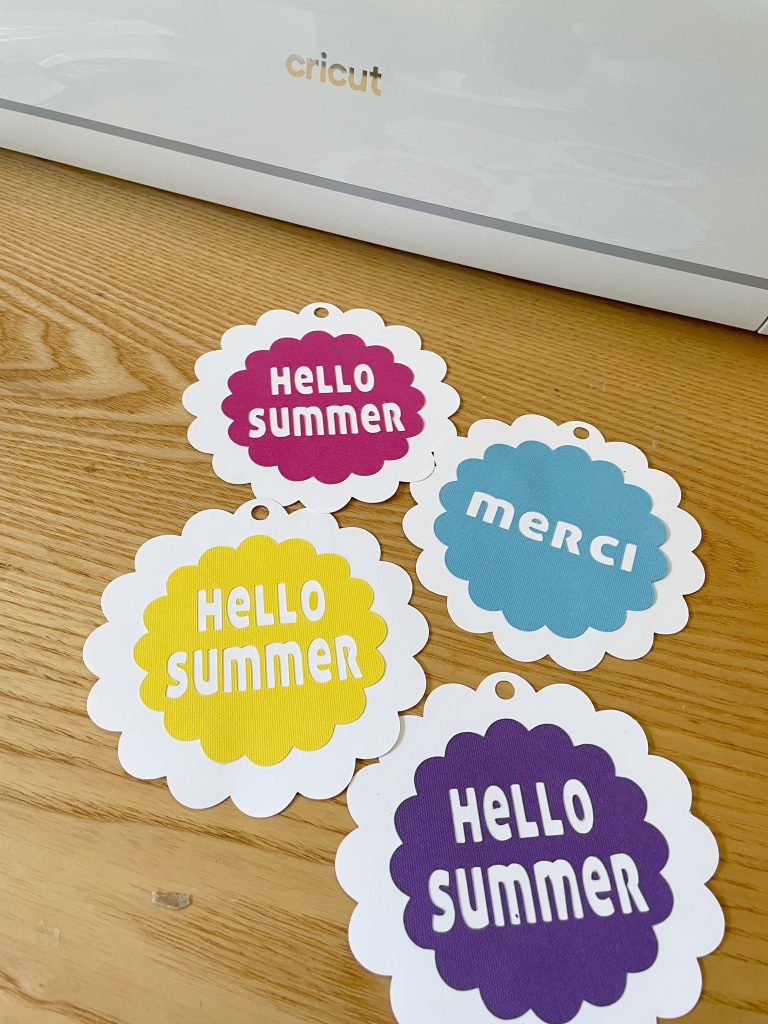 Materials needed:
3 > Wine bags
I've been making cute wine bags to give as hostess gifts when I visit friends. I found so many cute designs in Design Space. These wine bags take seconds to make and look so good. I bet the receiver will keep them forever.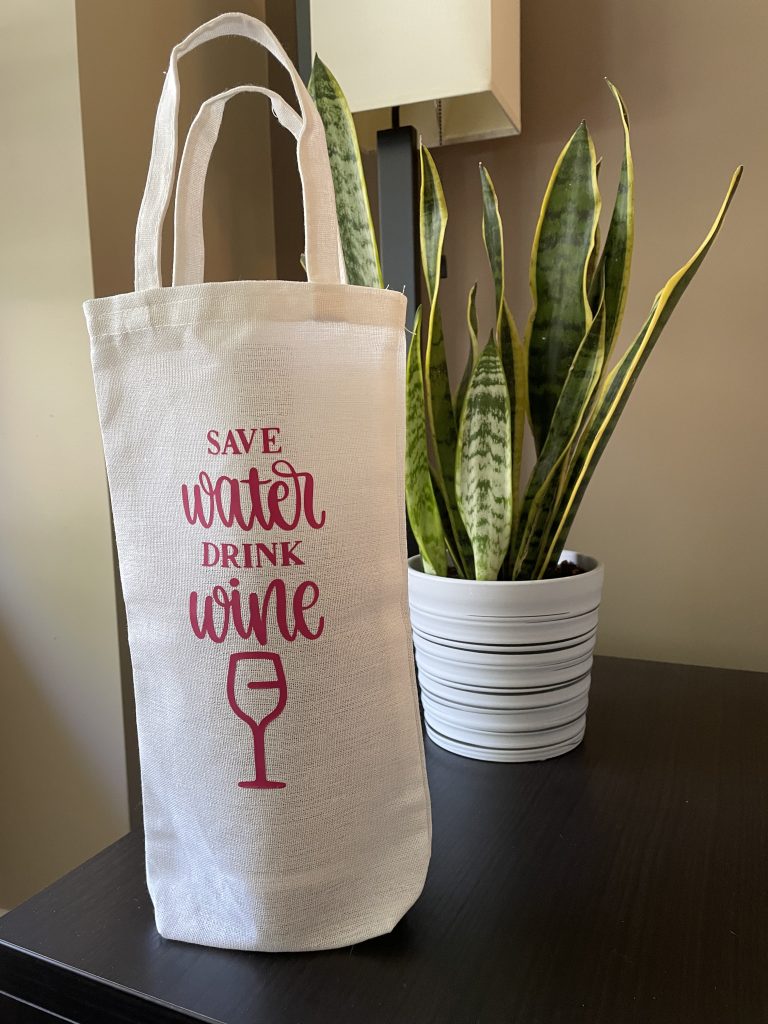 Materials needed:
4 > Reusable Cups
This quick project makes a great gift. I've made colour changing cups as birthday party favours. They also make great personalized gifts for teachers or friends.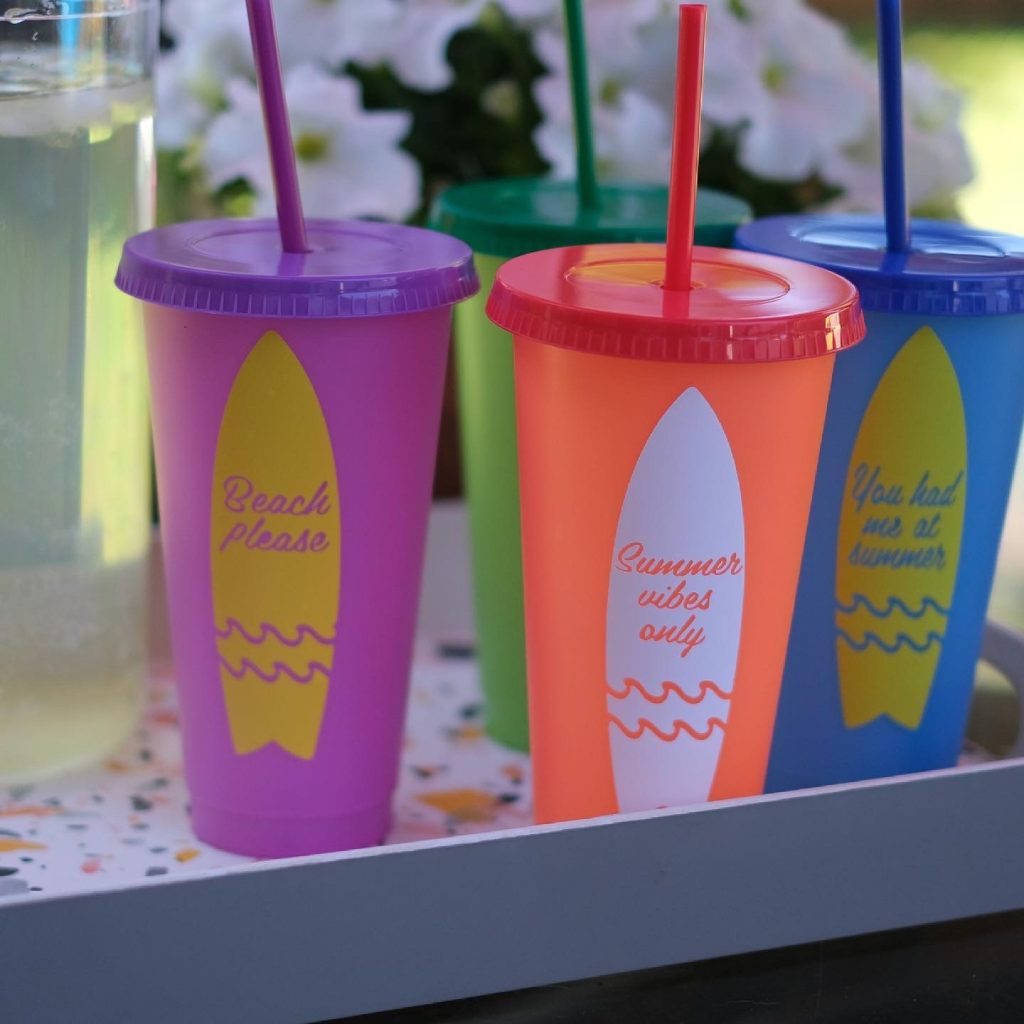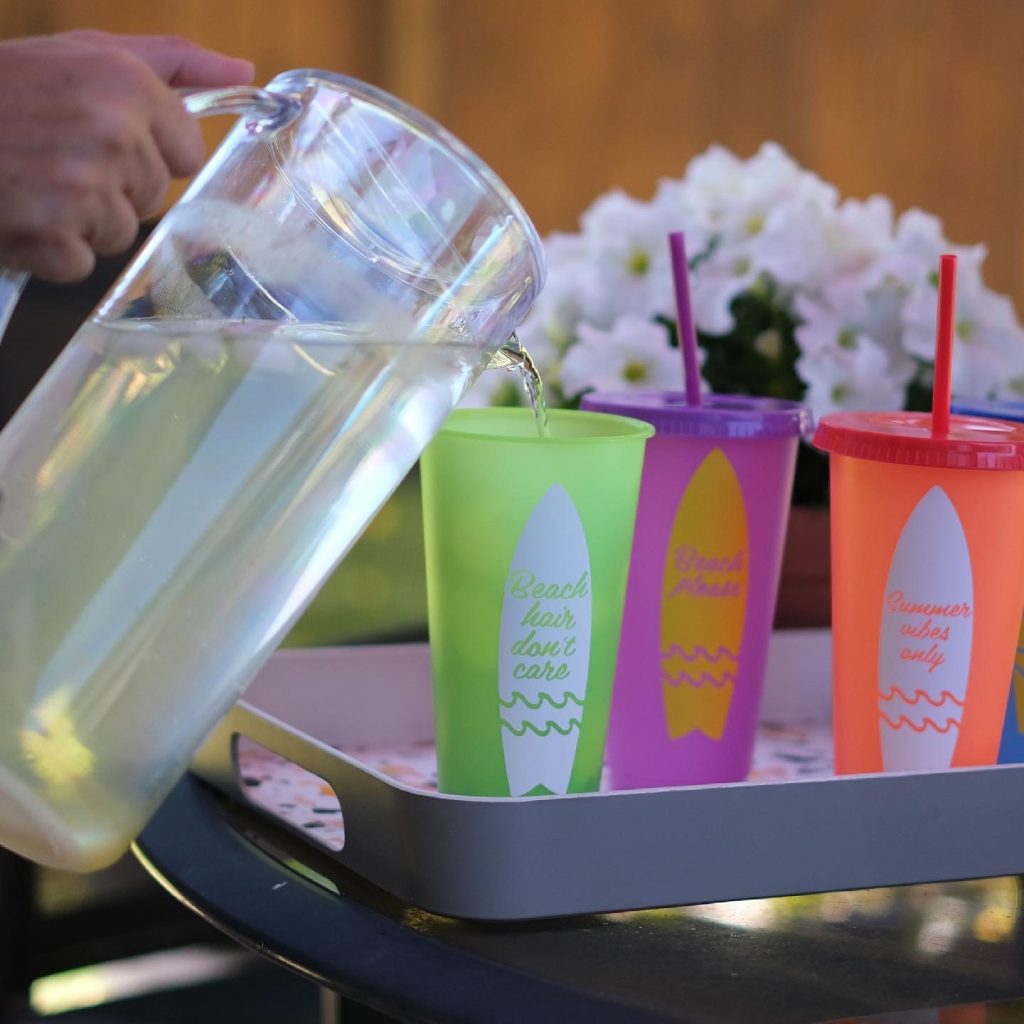 Materials needed:
5 > Reusable bag
This is one of my favourite gifts to make. It's easy to personalize a bag with your Cricut. Again, you can find great project designs in Design Space or create your own. I absolutely love the large Cricut Reusable Bag blank, it's large and is of excellent quality.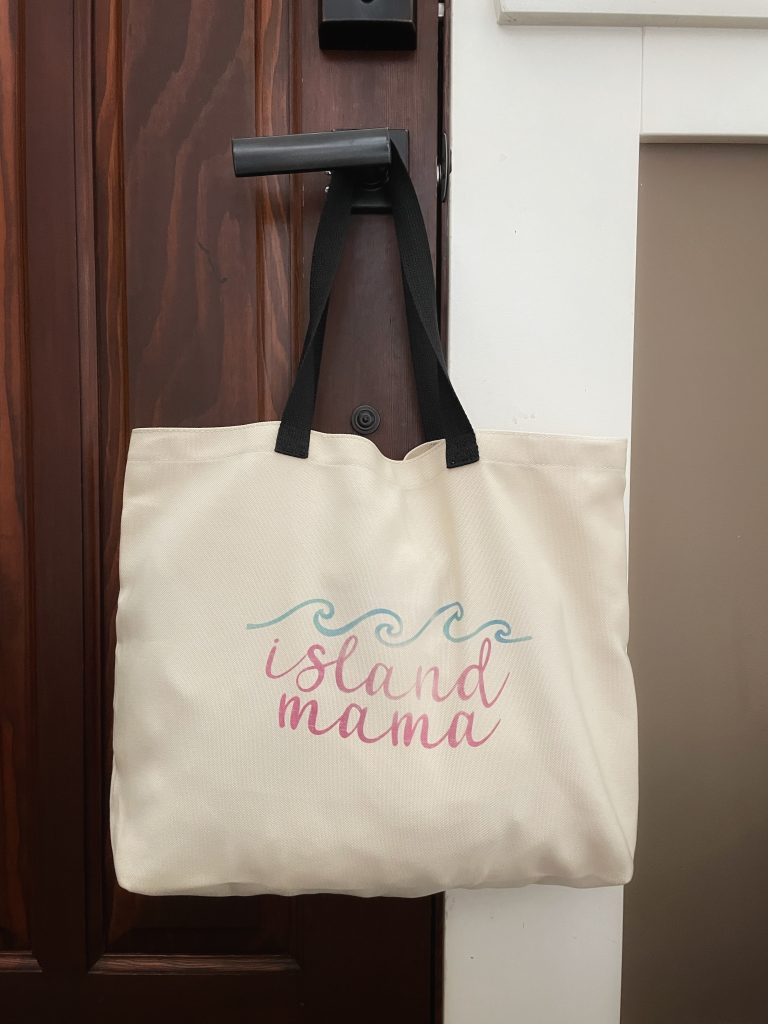 Materials needed:
Homemade with Cricut + Giveaway!
Looking to get more ideas and learn tricks for your Cricut? There is a special Homemade by Cricut Virtual Crafting Weekend coming on Sept 24 – 26, 2021. 
.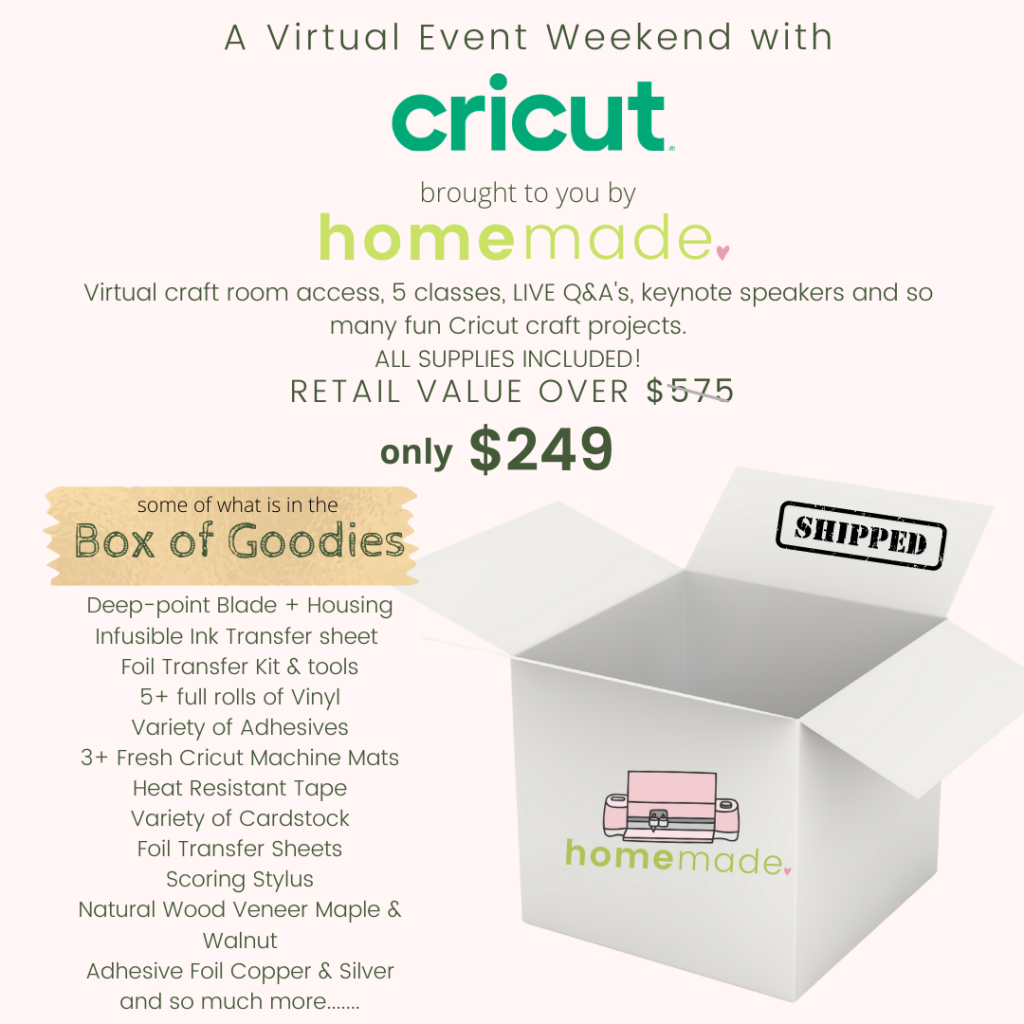 You receive a box a box of all the supplies needed to complete each project, plus loads of bonus goodies, (retail value over $575 CAD) with your registration.
Register before July 15 and you will be entered to win a Maker 3.
Sign up and save $20 on your registration fee now. (promo code available until July 15, 2021).
Use promo code: MFSBLOG20 
Register: Homemade.ca
I'd love to know, which of the above projects would you most like to make on your Cricut this summer?