I'm always looking for new ways to inspire and teach my children.
Both my kids love to draw. They never leave home without paper and pencils (not kidding) and have drawings spread out everywhere throughout the house (also not kidding).
Disclosure: This is a sponsored post that contains affiliate links for your shopping convenience.
When Osmo reached out for us to try their Creative Starter Kit I was very intrigued. This Osmo starter kit includes 3 games that help children draw, create and imagine through play.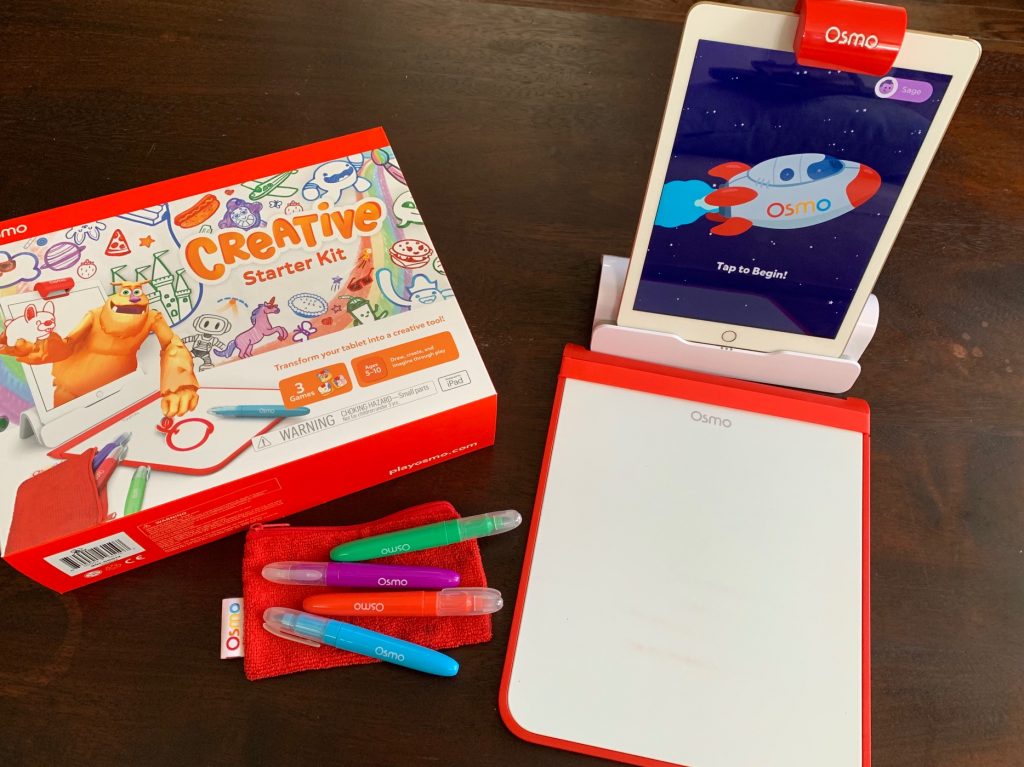 About Osmo
Osmo is an innovative device that merges tactile exploration with technology. To start, you need to put your device (iPad or other tablet) into the Osmo base with a red reflector over the camera. After you've set this up, you can download fun games. Osmo then scans the table and your child's creations come to life.
About the Creative Starter Kit
This starter kit comes with the Osmo Base, one Osmo Creative Board, 4 Dry Erase markers, one Microfiber pouch, and 3 Game Apps.
The games included in the starter kit include Newton, Monster, and Masterpiece.
About Masterpiece
This creative game helps your child draw anything they like! Choose from drawings in the Osmo image gallery, take a photo of something you'd like to draw or find images online.
Once an image is selected, it is displayed on our tablet. You can choose to draw the image with the erasable markers directly on the Osmo Creative Board or put a piece of paper under the Osmo camera and use any pencils, markers or pencil crayons of your choice.
My kids had a hard time following the line patterns at first but ended up creating beautiful drawings.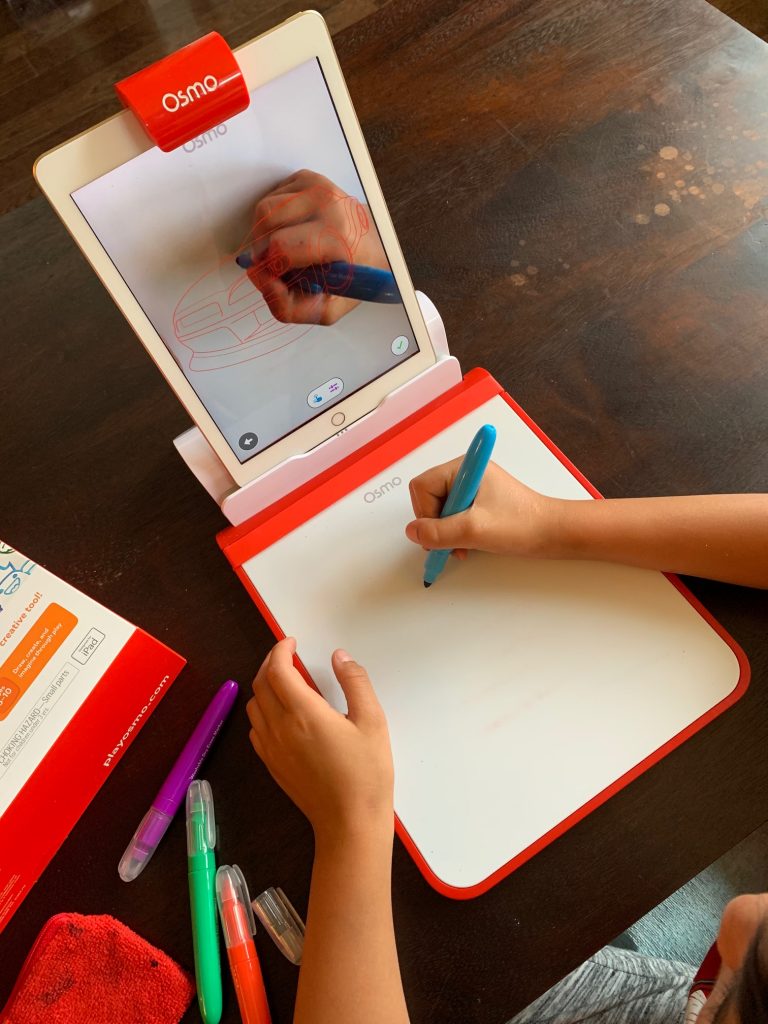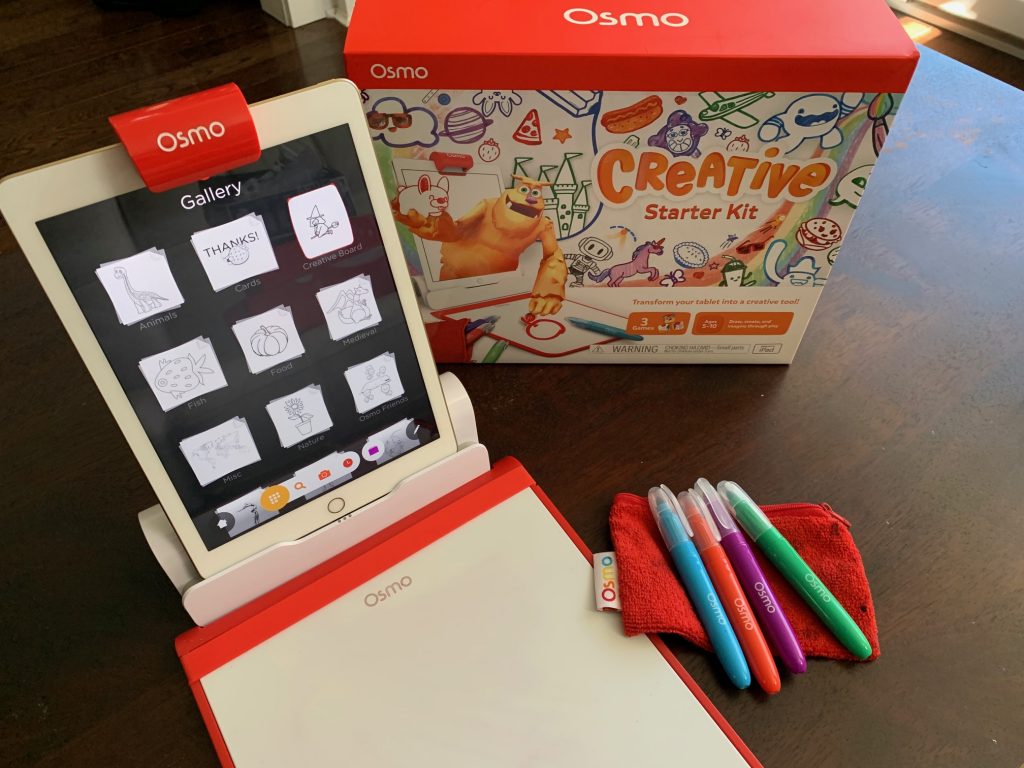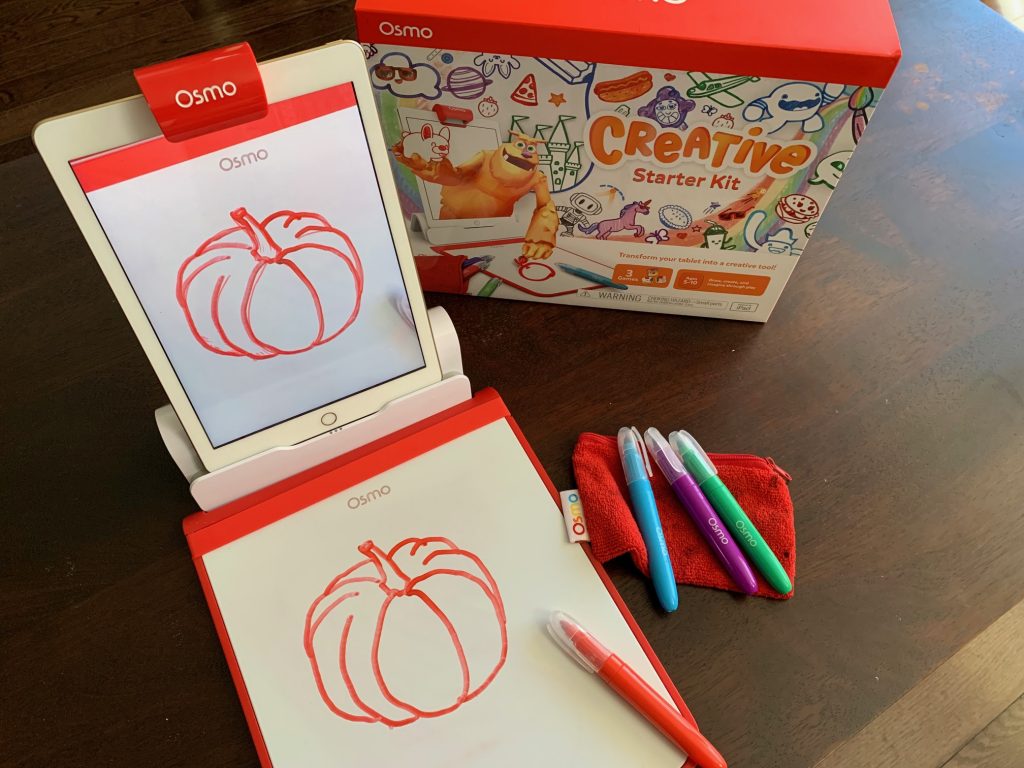 About Newton
My son loves this game so much!
Newton is a physics puzzle game that has kids draw lines on their Osmo Creative Board to guide a ball to hit a target. There are numerous puzzles and they get harder and harder. This is a fun brain game that gets kids thinking!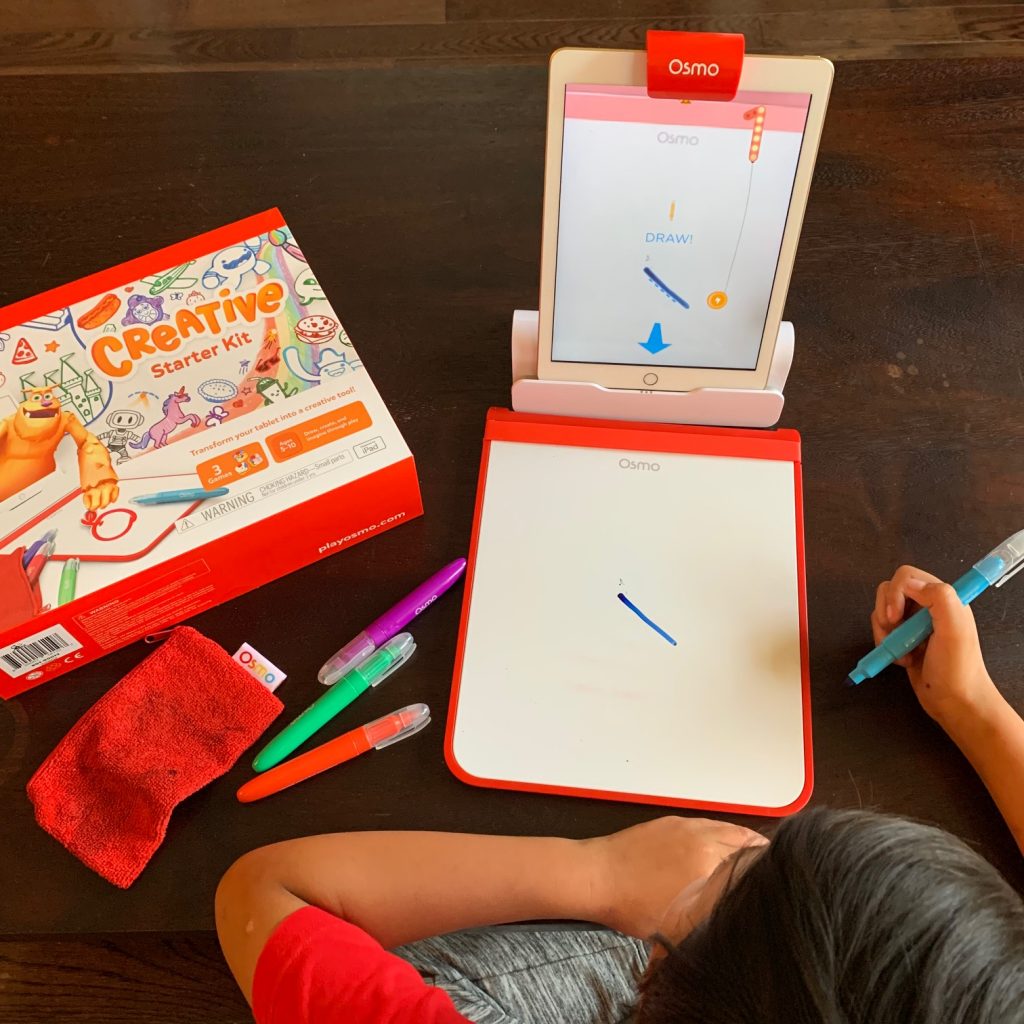 About Monster
Monster is a fun game that have your doodles come to life on your tablet. In this game, Mo the monster asks your kids to draw specific things on their creative board. Seconds after they are drawn, Mo pulls them into the tablet and you see your drawings come to life.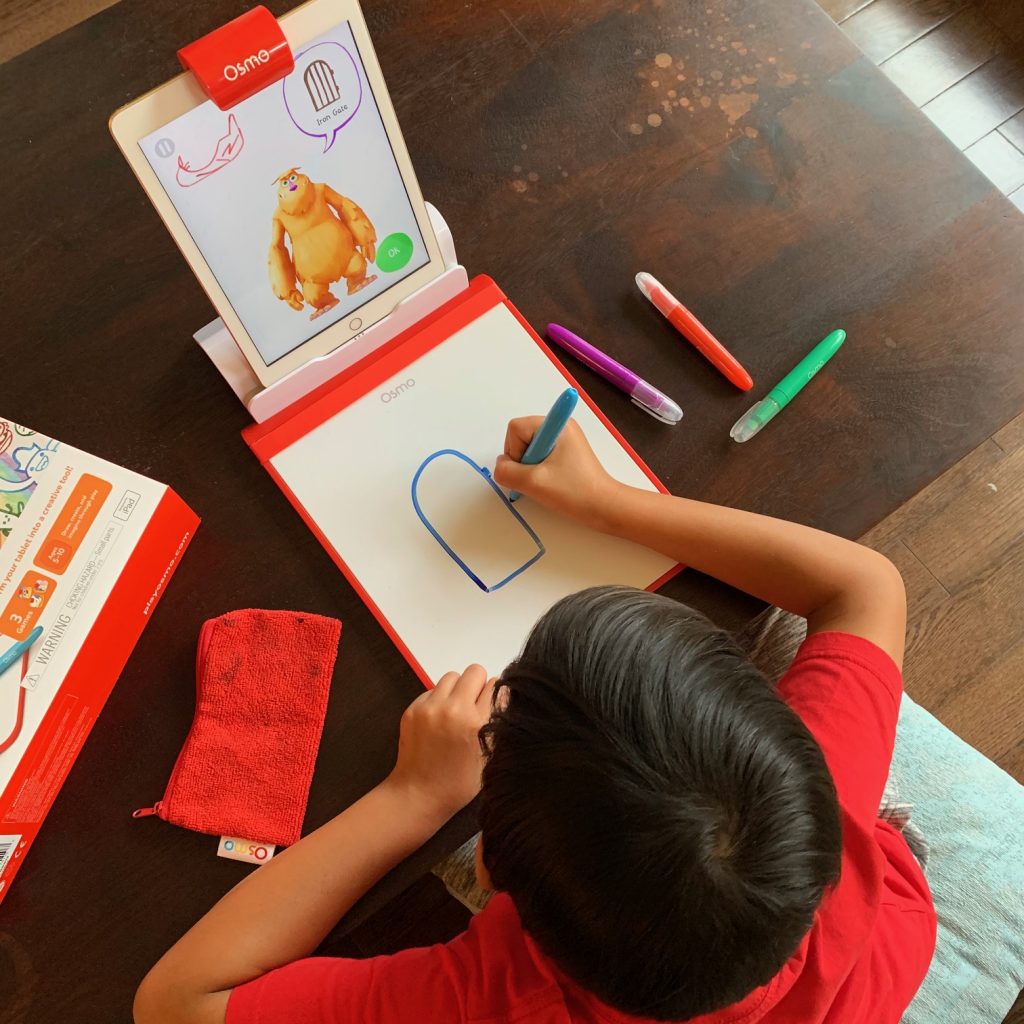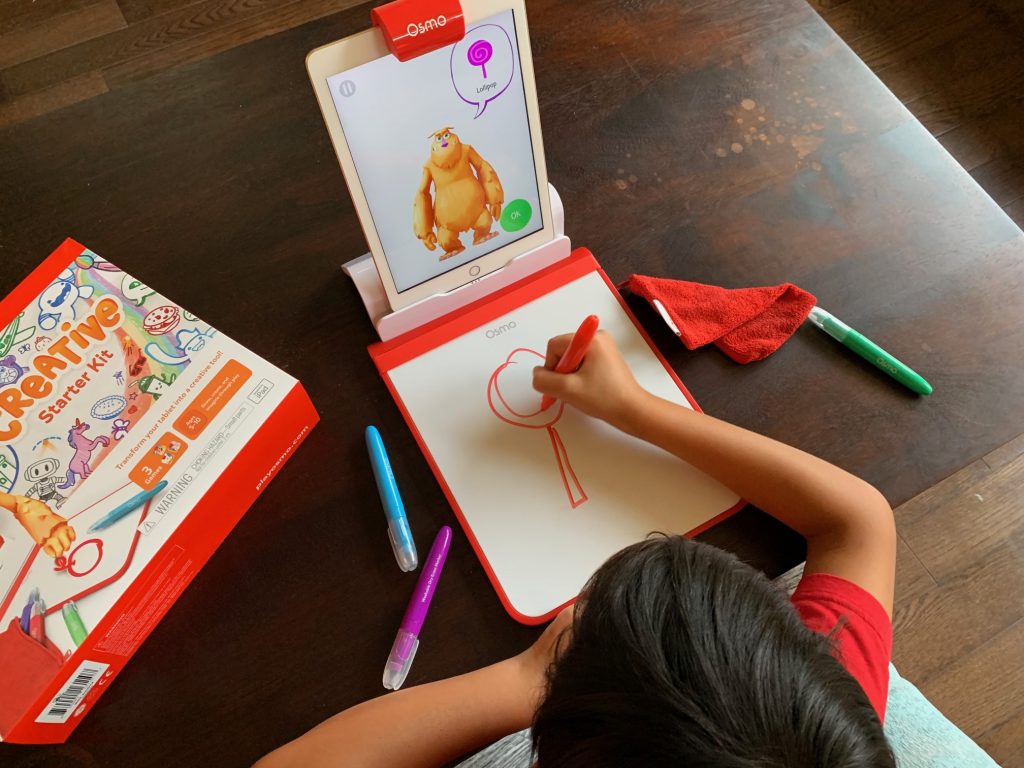 Overall
My youngest really enjoys playing these games and drawing with Osmo. The Osmo Creative Kit is a great starter kit, includes great games, and is easy to use. I really like the dry erase board that's included because it saves us SO much paper.
I feel that Osmo is a great system for kids and a great way to help them discover how well they can draw and teach them some fun things.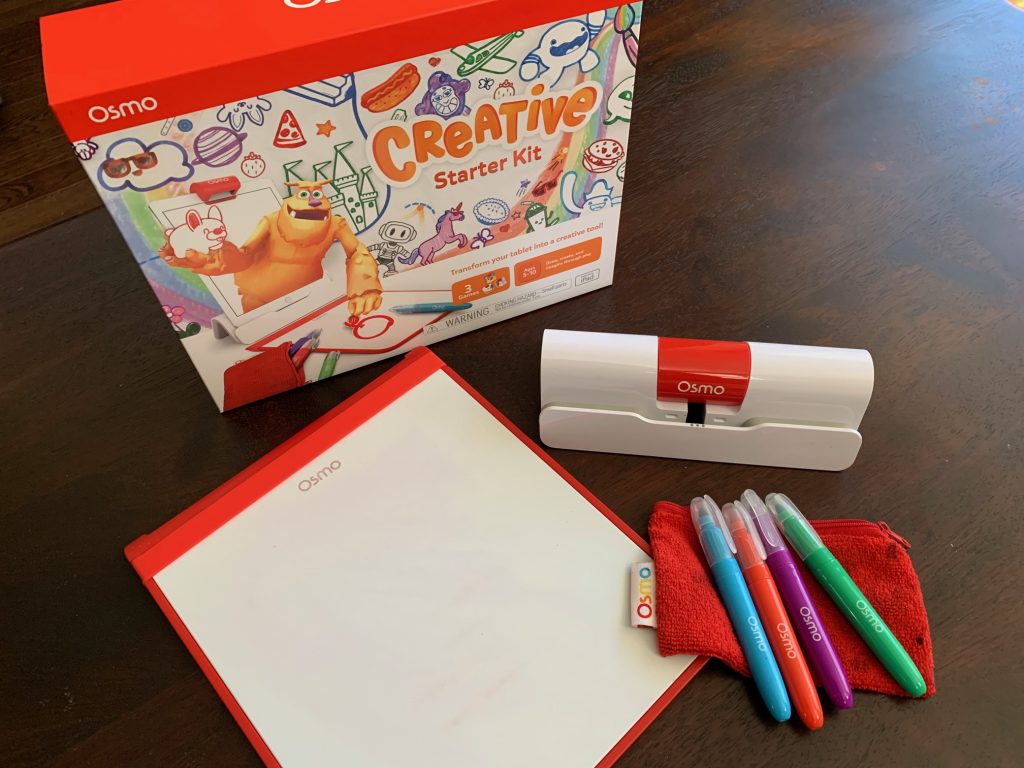 Where to get Osmo
Osmo is available in stores and online. The apps needed for each game is available in the app store. To learn more about Osmo, check out the Osmo website.
.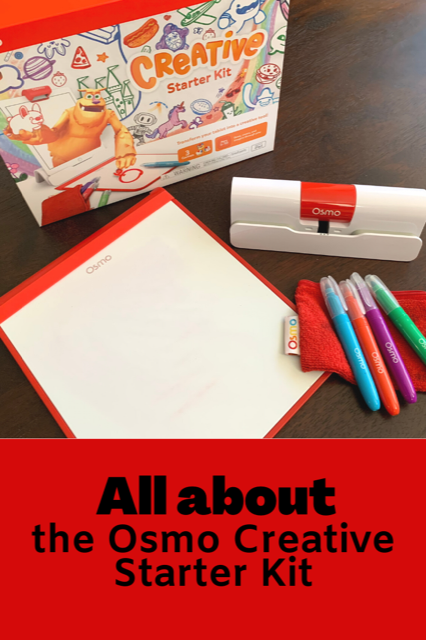 I'd love to know, do your kids have Osmo? What is their favourite Osmo game?