My kids grew up enjoying VTech toys. Birthdays and Christmases usually include at least one Vtech toy under the tree.
Disclosure: This post contains affiliate links for your shopping convenience. 
This year, Vtech sent me some of their newest toys to enjoy. From new GoGo Cory Carson toys to the cool KidiBuzz G2, these toys will absolutely make many kids happy this Christmas.
.

GoGo Cory Carson – O'Tool's Construction Site
If you've got little ones you need to experience the fun of GoGo Smart Wheels toys by Vtech. These playsets are easy to set up, come with tracks and cars that say many phrases and sounds. 
.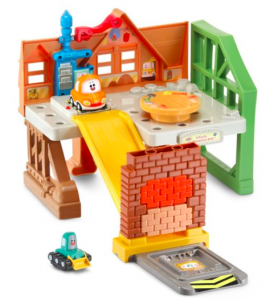 This construction site has a steam whistle, four pieces that can be mixed around for multiple configurations, and two vehicles. O'Tool's Construction site says over 50 phrases, songs, and melodies.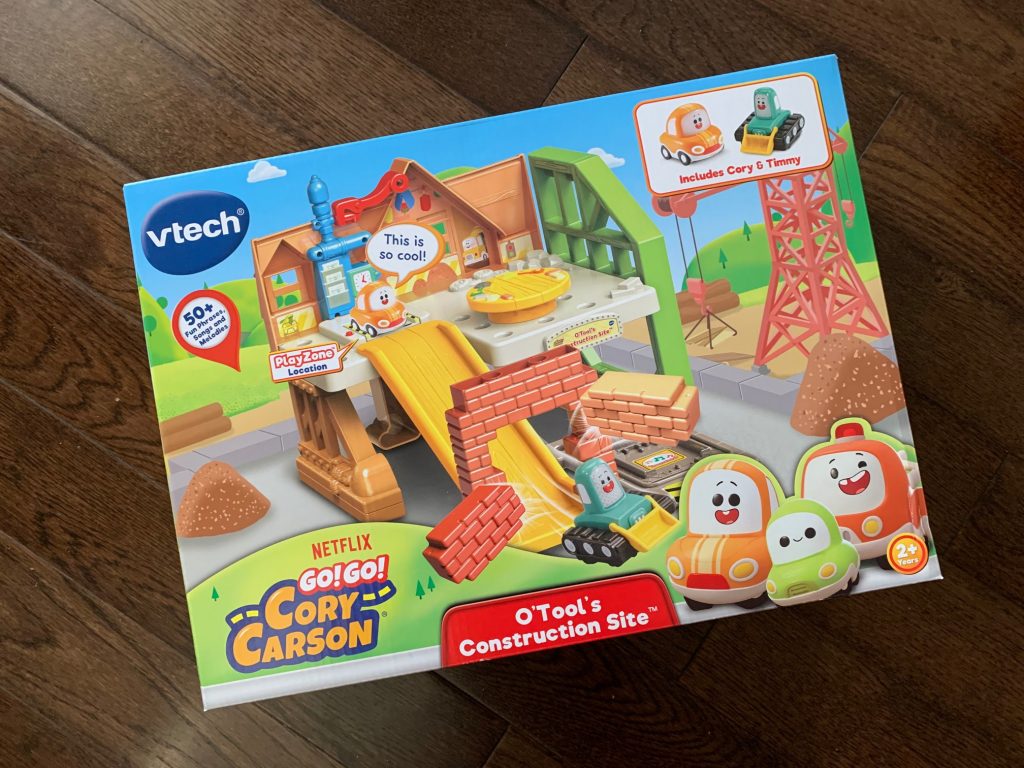 Vtech Switch & Go Velociraptor Racer
Vtech Switch & Go toys are so fun to play with. These toys easily transform from a vehicle to an animal. 
This Switch & Go Velociraptor Racer has an animated LCD Screen and says 60+ sounds and phrases. 
There are three dinosaurs to collect in all.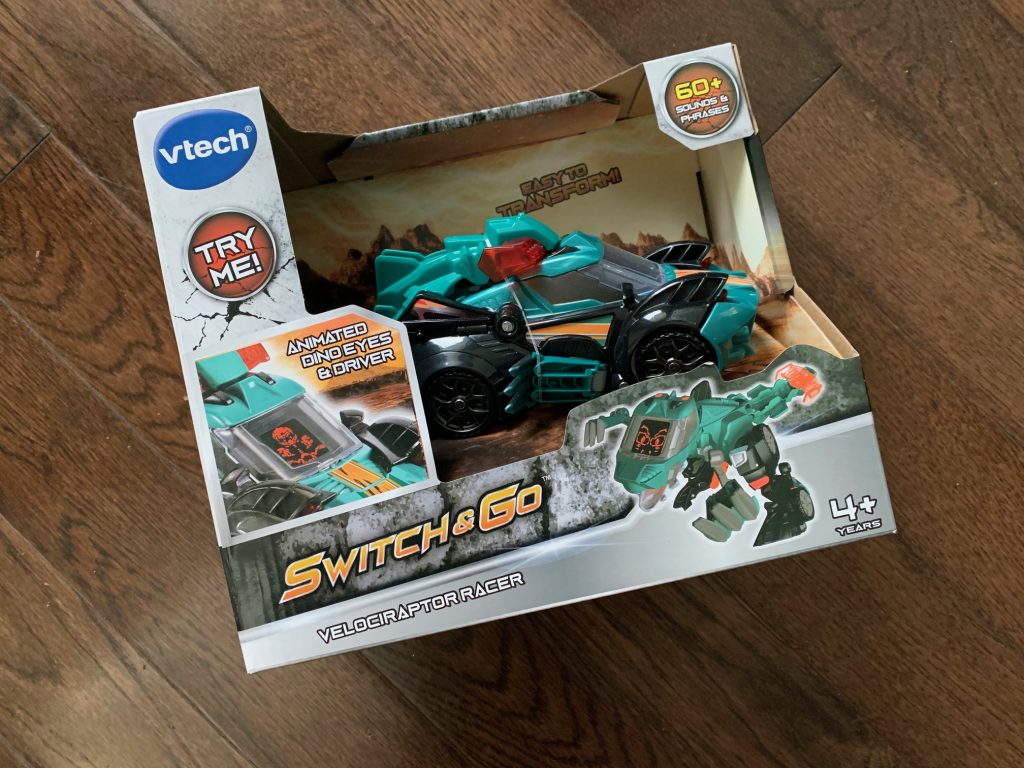 Myla's Sparkling Friends
These interactive animals are great for any young child. Each animal reacts when you touch it. Their wings can flap, they light up and say funny things. These sweet animals even change colour when you touch their necklace.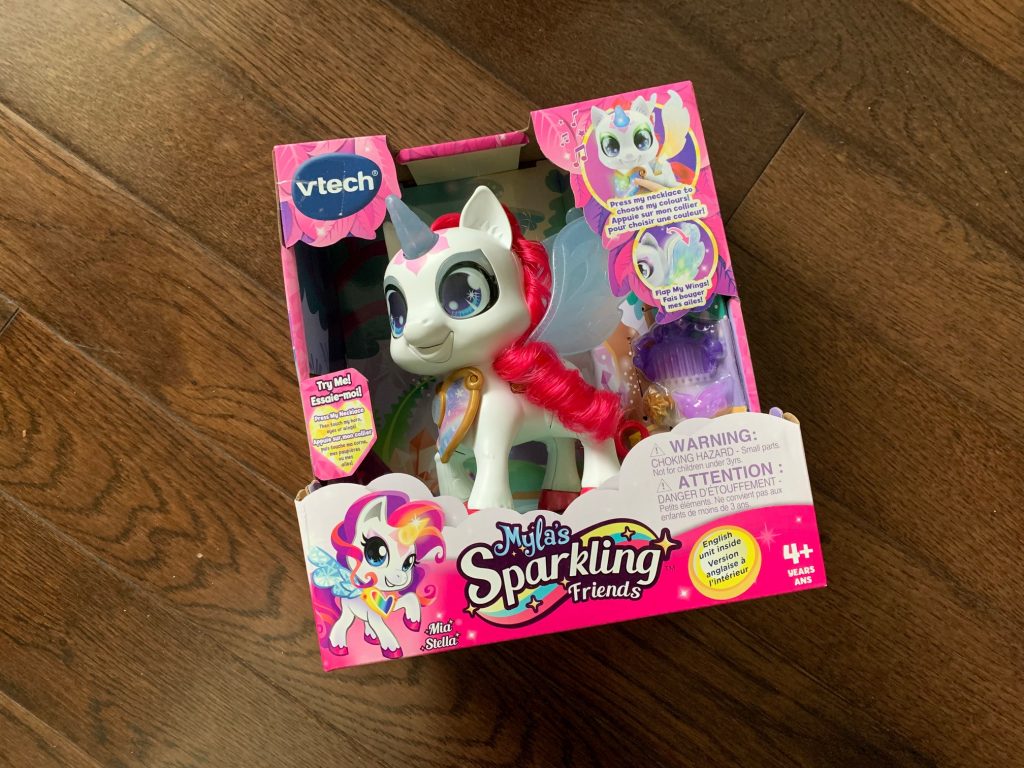 Each animal can blow a kiss and comes with accessories including a comb to brush their hair.
.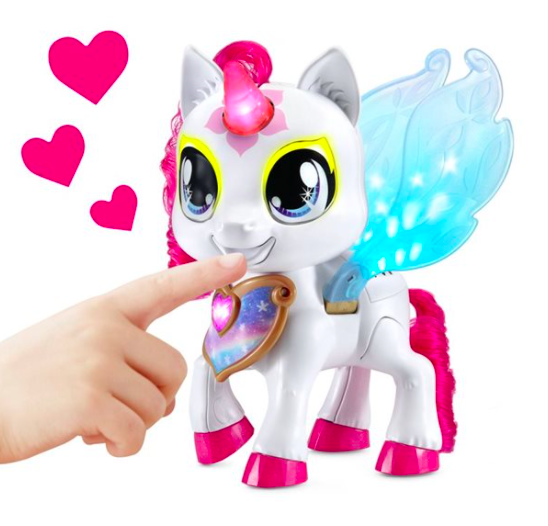 There are 7 Sparkling Friends to collect in all.
You can find Myla's Sparkling Friends on Indigo and Amazon.
Vtech KidiBuzz G2
This is an exciting toy! This smart device just for kids does so much. The KidiBuzz G2 is super tough, has a 180-degree rotating camera, has 8 GB of storage, a 5″ touch screen and includes 2 free apps from Vtech's Learning Lodge.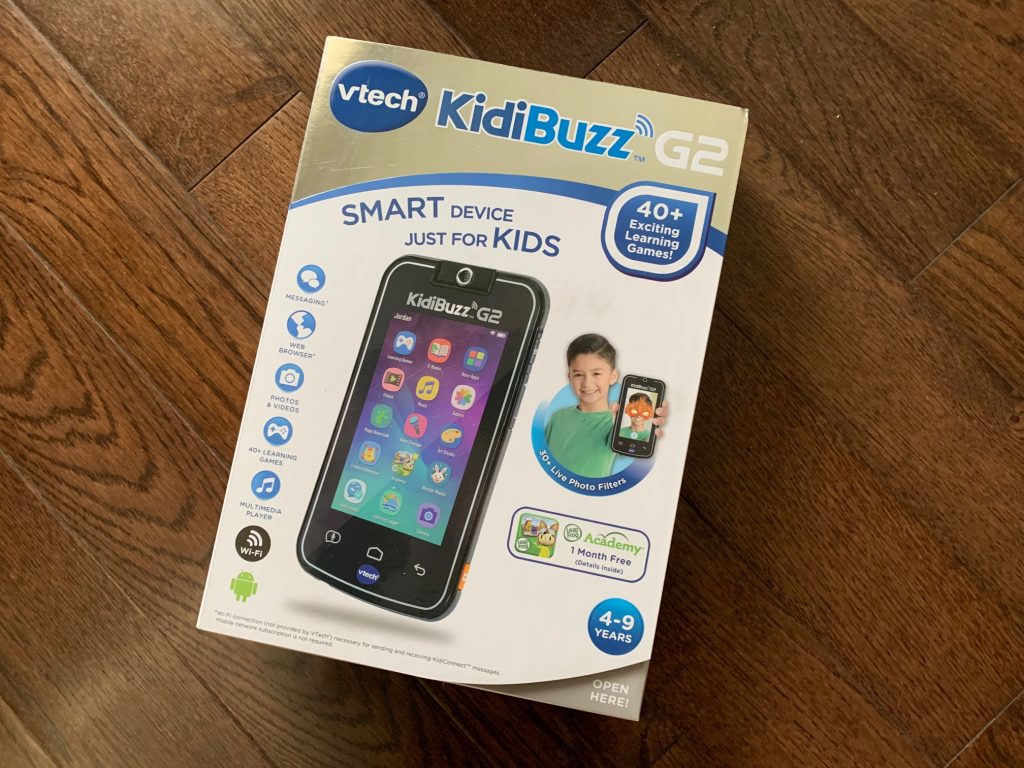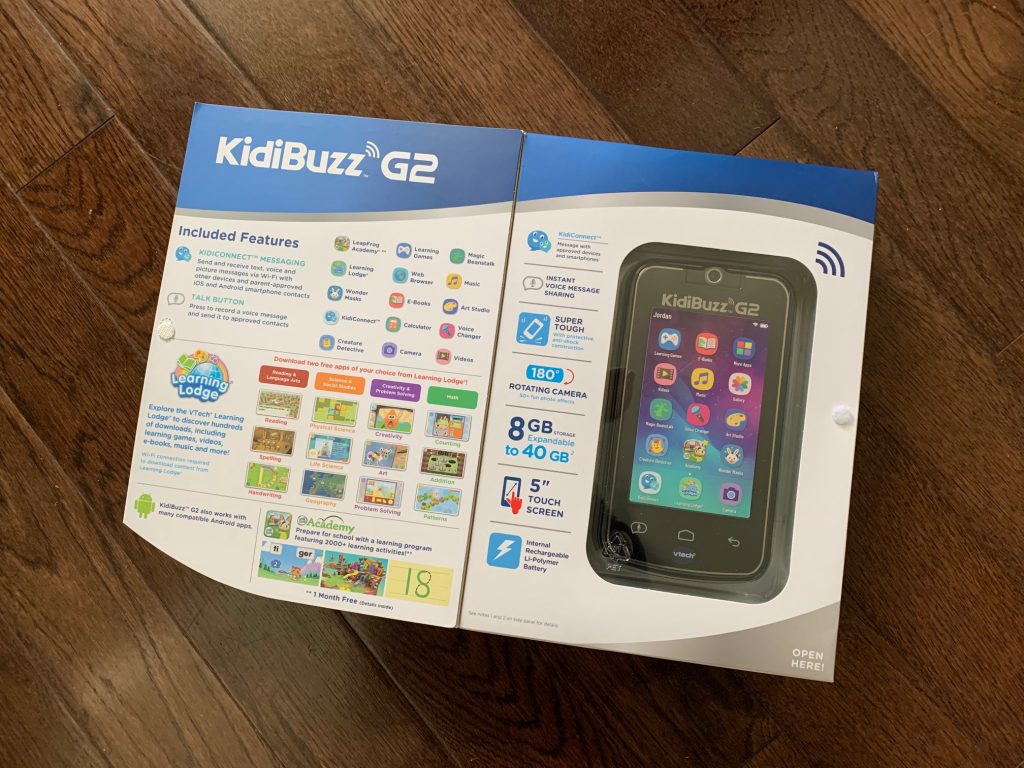 Kids can message their friends with the KidiBuzz G2, they can take photos and videos and even watch their favourite videos and listen to music. 
This is a great device for growing kids!
You can find the Vtech KidiBuzz G2 at Indigo and Amazon.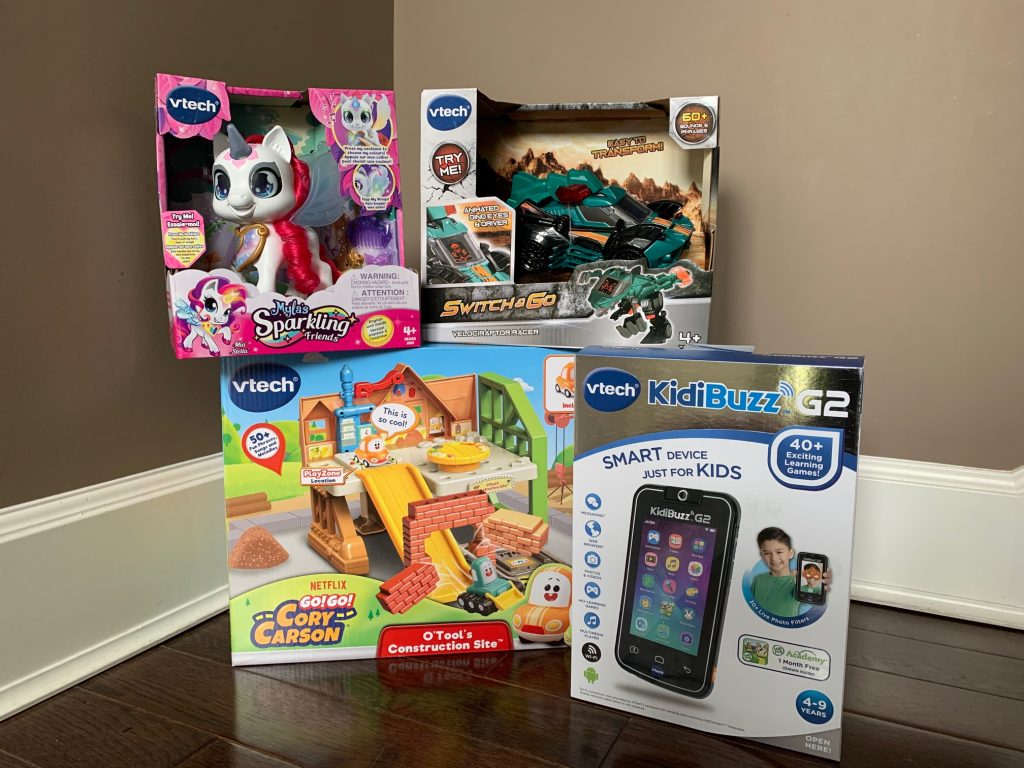 All these Vtech products are available in stores and online now. They are all great gift ideas for kids this holiday season.
I'd like to know, what Vtech toys listed above do you think your kids would like most?