Summer is just around the corner and it's time to start making memories again. If you're like me, you're starting to plan for summer holidays and are ready to explore new places.
One part of Vancouver Island that I love to explore is Ucluelet and Tofino. In Ucluelet, the Black Rock Resort is a great place to wind down, take in some gorgeous scenery, and experience the beautiful west coast.
Disclosure: I received a complimentary stay to facilitate this review. All thoughts and opinions are always my own.
Arriving at Black Rock Resort
Black Rock resort is tucked away from the town of Ucluelet. When you arrive at Black Rock, you are immediately taken away by the natural beauty that surrounds the resort. When you walk into the bright lobby you immediately see crashing waves and ocean views that don't end.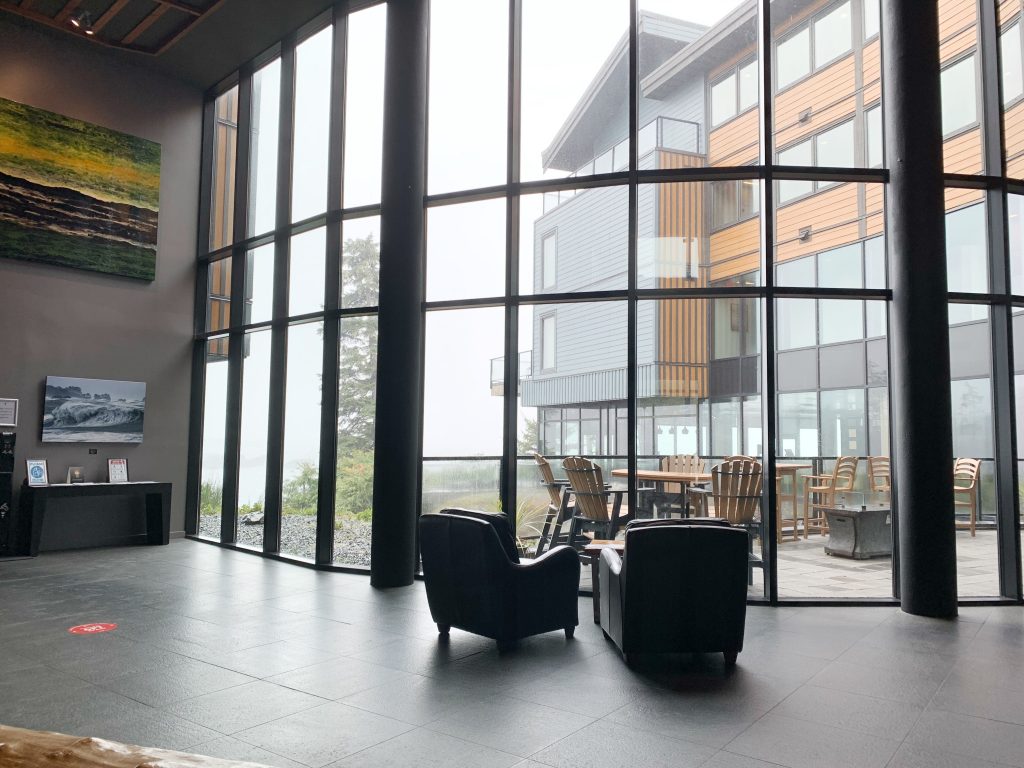 I felt a sense of calm the minute I arrived at Black Rock. There was no pressure to rush anything.
.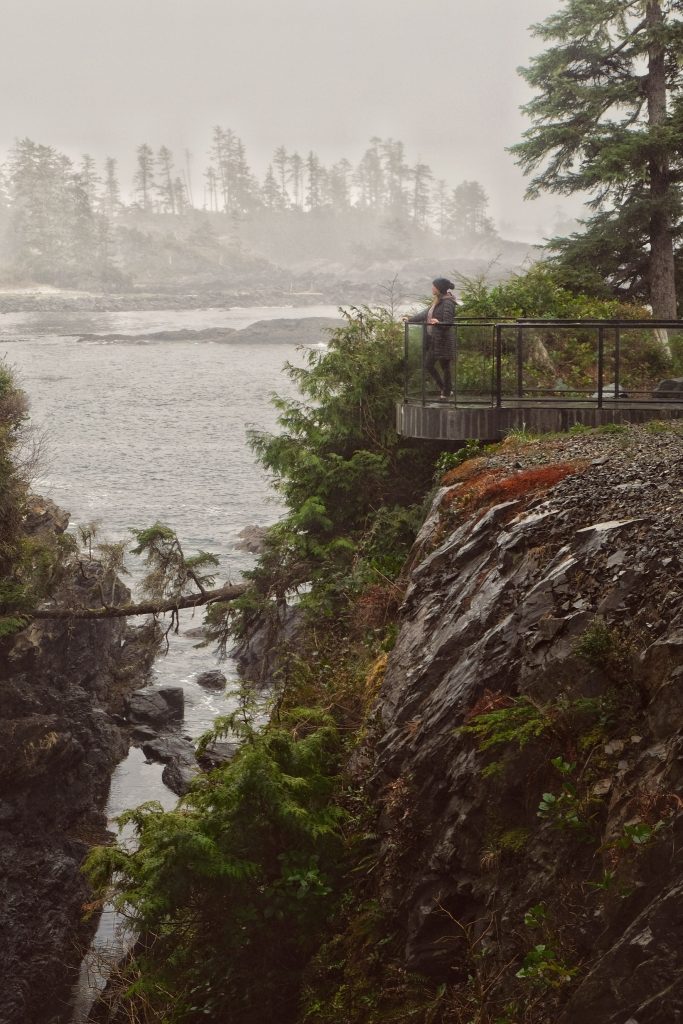 Suites Perfect for Families
Black Rock resort is an Oceanfront property that offers spacious, modern accommodations.
This all-suite resort has fully equipped kitchenettes or full kitchens in every room, floor-to-ceiling windows, large balconies, and beautiful rainforest or ocean views. All rooms have extremely comfortable beds and gas fireplaces.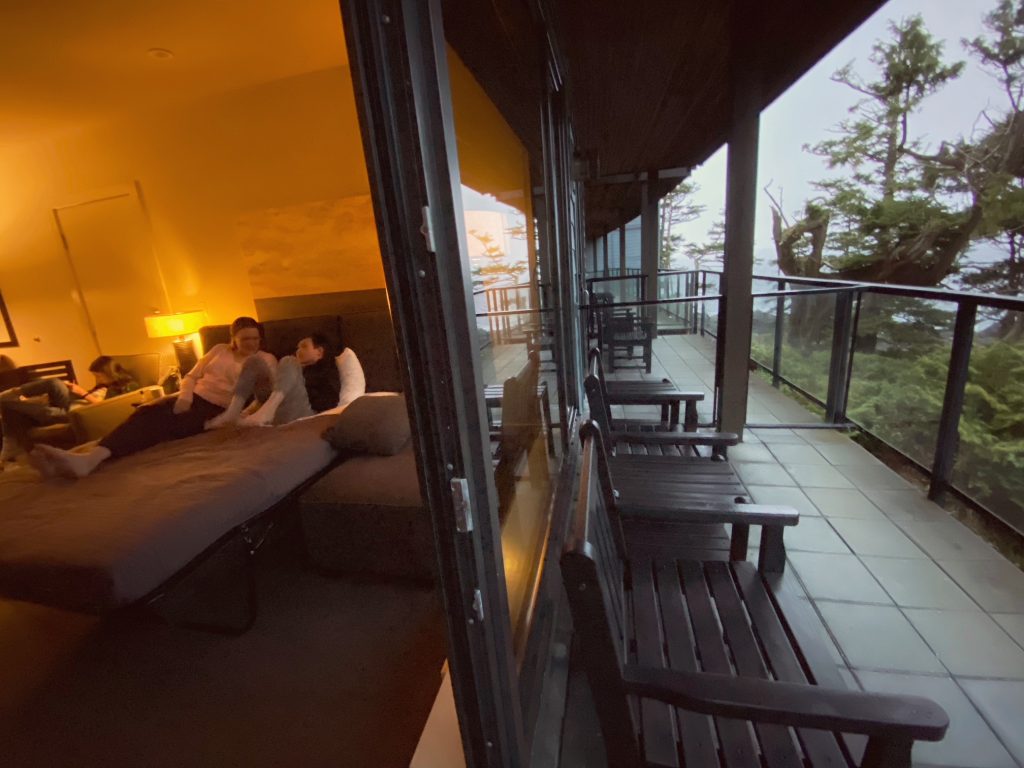 My favourite part of the rooms at Black Rock are the bathrooms.  Their gorgeous bathrooms have incredible soaker tubs and rain showers.
Black Rock is a zero-waste resort. When staying at the resort, you will enjoy 100 % refillable bathroom products supplied by The Den, including Oneka shampoo, conditioner, body wash, and lotions.
You will fall in love with these products. Oneka products can be purchased at Forage, the resort's new in-house gift shop.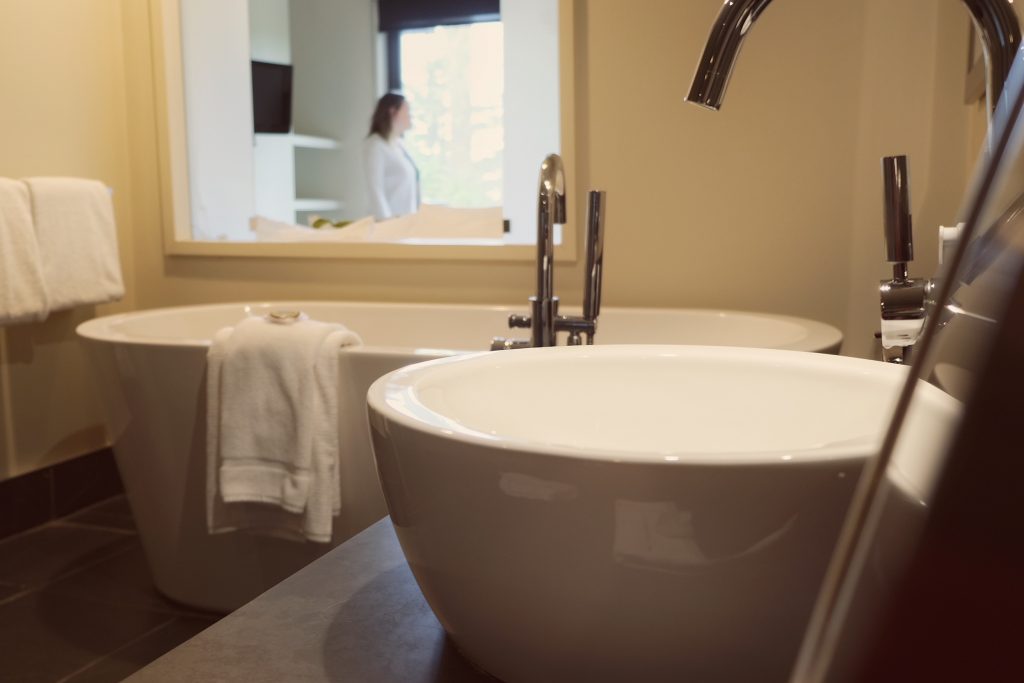 During our visit at Black Rock Resort, my family shared a 1-bedroom suite. It was the perfect size for our family of four. This suite had all the comforts of home. Our kitchenette was well equipped. Our suite had a full-size dining table, a living room (with queen sofa bed), a king bed, and a large bathroom. Our balcony offered a nice place to escape to for a coffee or glass of wine.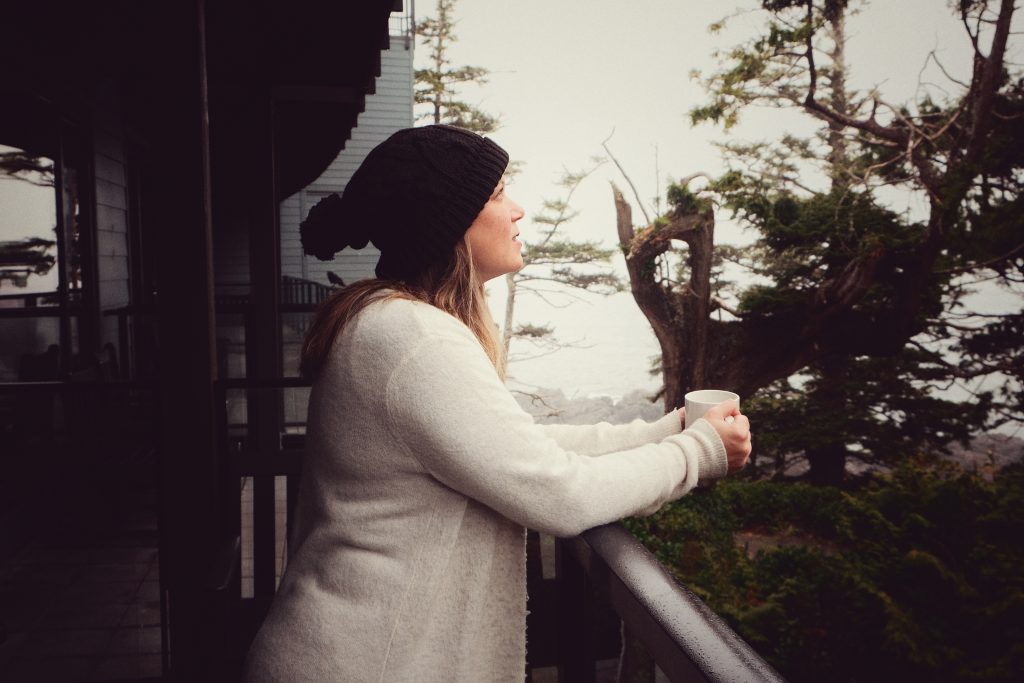 I was impressed with the little touches at Black Rock Resort. Since they knew we were going to be four people staying in the room, our sofa bed was already prepared for us.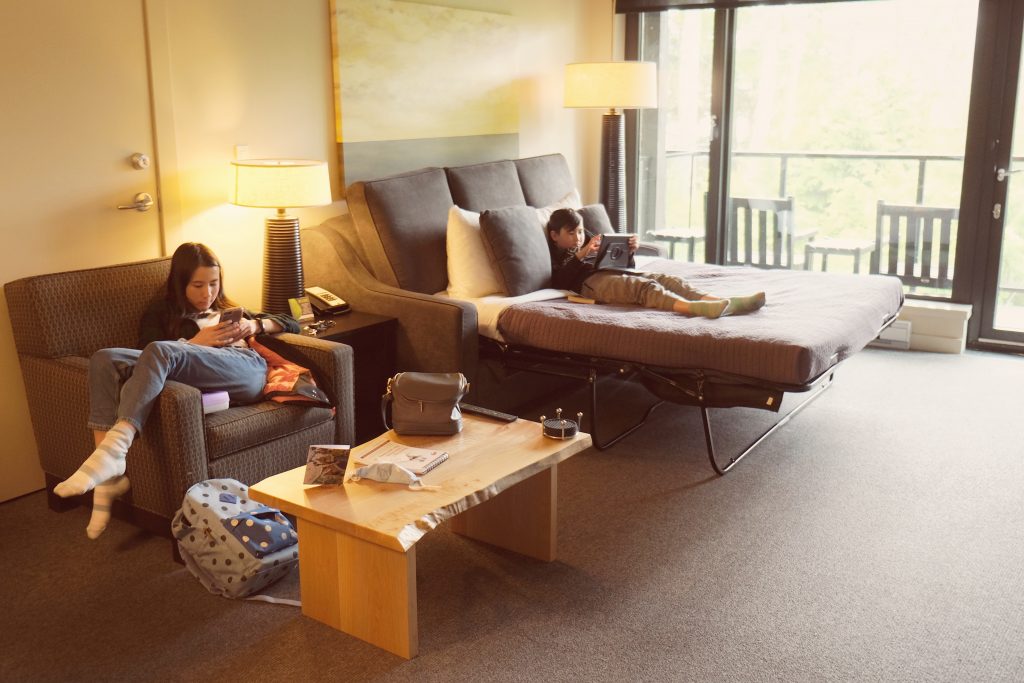 What To Do at the Resort
Black Rock Resort is a perfect getaway for families who love the outdoors. It is situated on the Wild Pacific Trail which has hiking trails for all levels of difficulty. My kids loved exploring the rocky beach adjacent to the resort. We found some amazing sea life in the tide pools.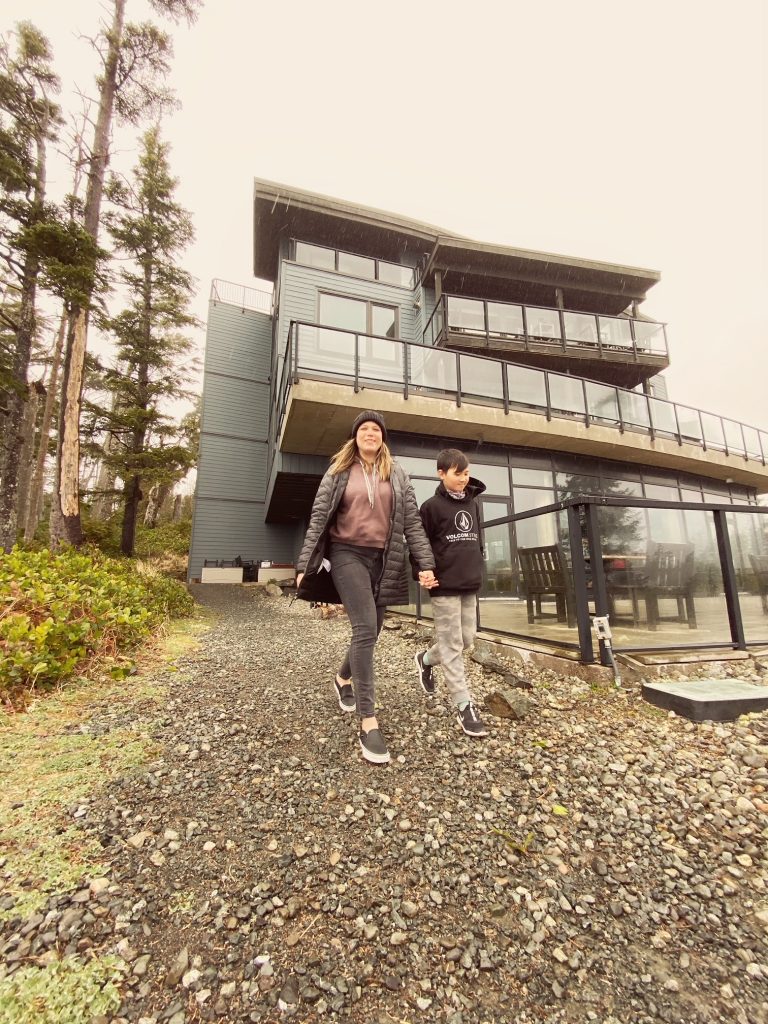 Black Rock resort has a plunge pool and a hot tub deck, a fitness studio, and is home to the Drift Spa. 
Dining at Black Rock is an experience in itself. Currents is open for breakfast, lunch, and dinner and offers delicious West Coast cuisine. We thoroughly enjoyed our meals with a view at Currents. Our dinner at Currents was most impressive.
Light snacks and house-inspired cocktails can be enjoyed at Big Beach Bar & Lounge. This lounge has floor-to-ceiling windows, incredible ocean views, and a cozy fireplace.
Overall
My family enjoyed experiencing this resort on Vancouver Island. Black Rock Resort is a perfect place to get away from it all. I really appreciated being surrounded by nature and could have sat and stared at the ocean during my entire stay.
You'll find the staff at Black Rock very accomodating, and the rooms extremely comfortable.
We are counting down until we can return to Black Rock Resort and take in all it's beauty again.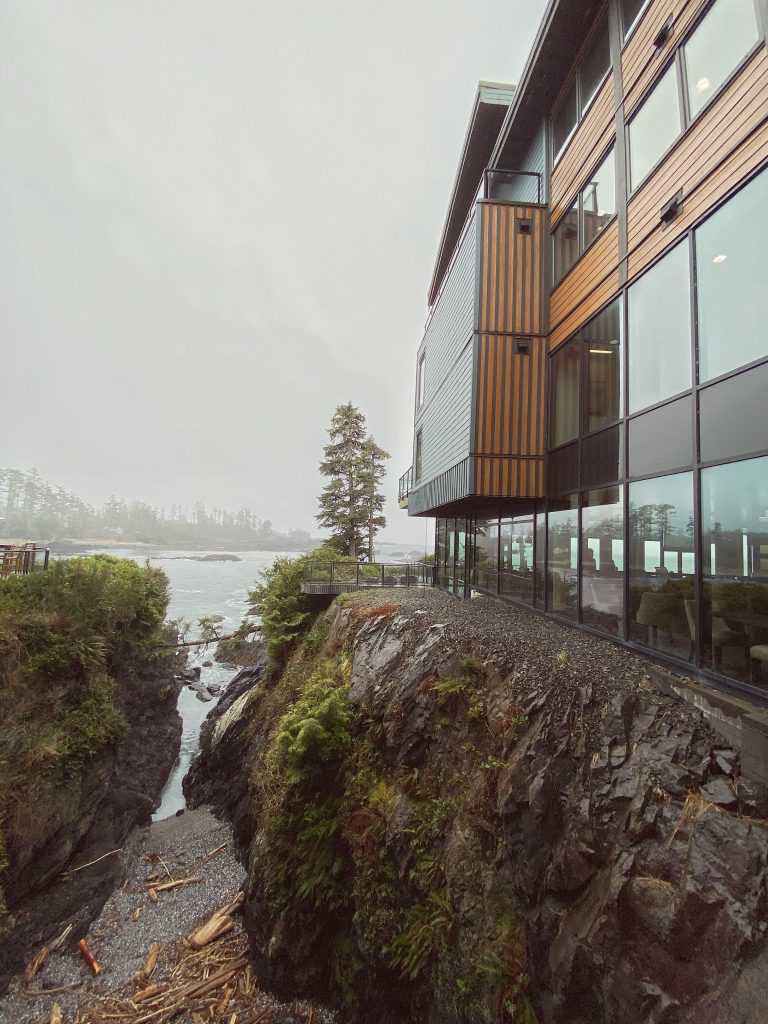 I'd love to know, have you been to Ucluelet, BC?