My favourite breakfast is Eggs Benny. It's my go-to when I'm out and I always enjoy every single bite.
I was so happy to see that Epicure has released a new Hollandaise sauce, perfect for making my favourite breakfast at home.
Disclosure: This post contains affiliate links for your shopping convenience. 
About the Epicure Hollandaise
This Hollandaise sauce is quick and simple to make. Simply add 1/2 cup of unsalted butter and water. The package makes 1 1/2 cups of sauce. This sauce is a healthier and lighter alternative to hollandaise sauce. It's easy to make and tastes amazing!
.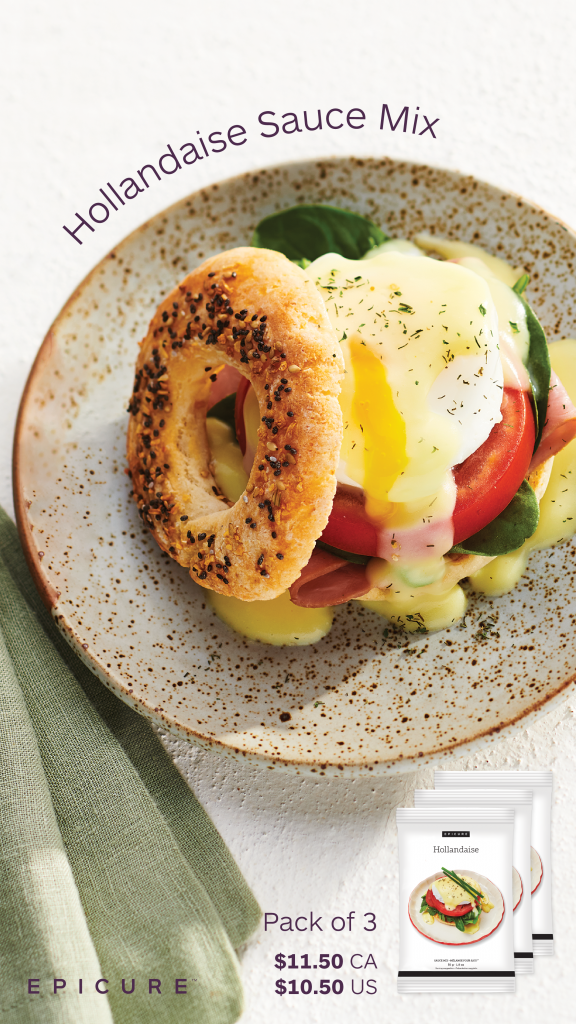 This sauce mix is sodium-conscious and gluten and egg free. It has no artificial flavours or colours.
When prepared, the Epicure Hollandaise is 80 calories per serving.
My Easy Eggs Benny recipe
My family loves making Eggs Benny on latkes. I decided to put a twist on our favourite dish and use hashbrowns as a base for our meal.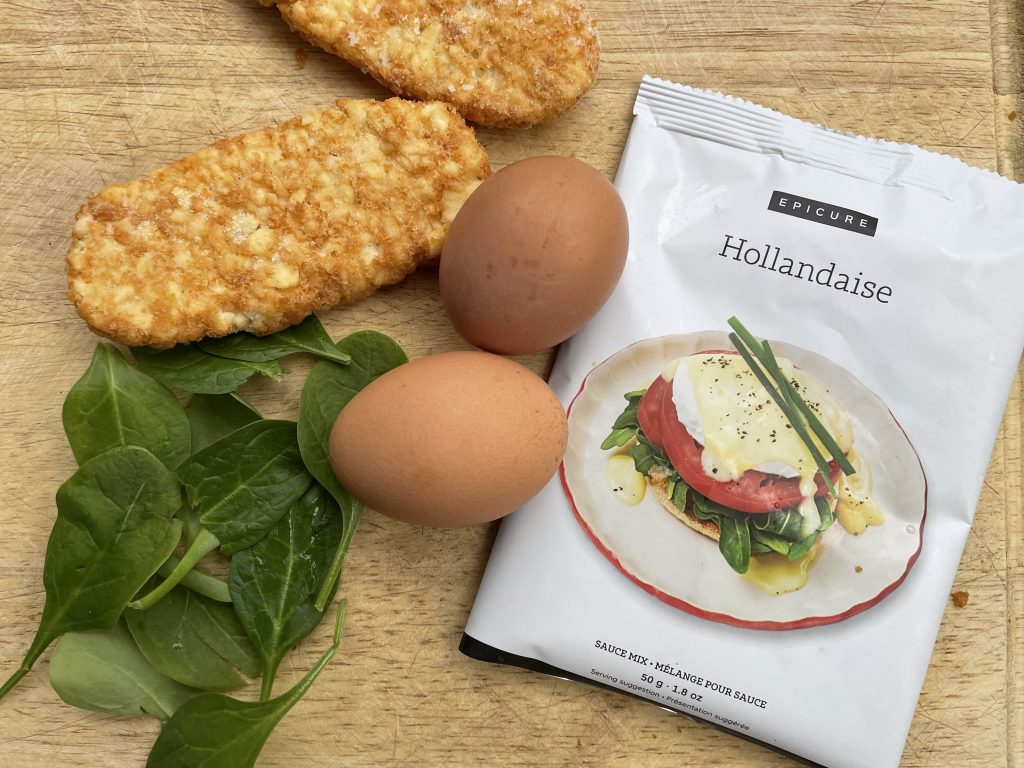 What you need:
Make it:
> Prepare all ingredients and stack them on top of the hashbrown. Pour warm Hollandaise sauce on top of your eggs.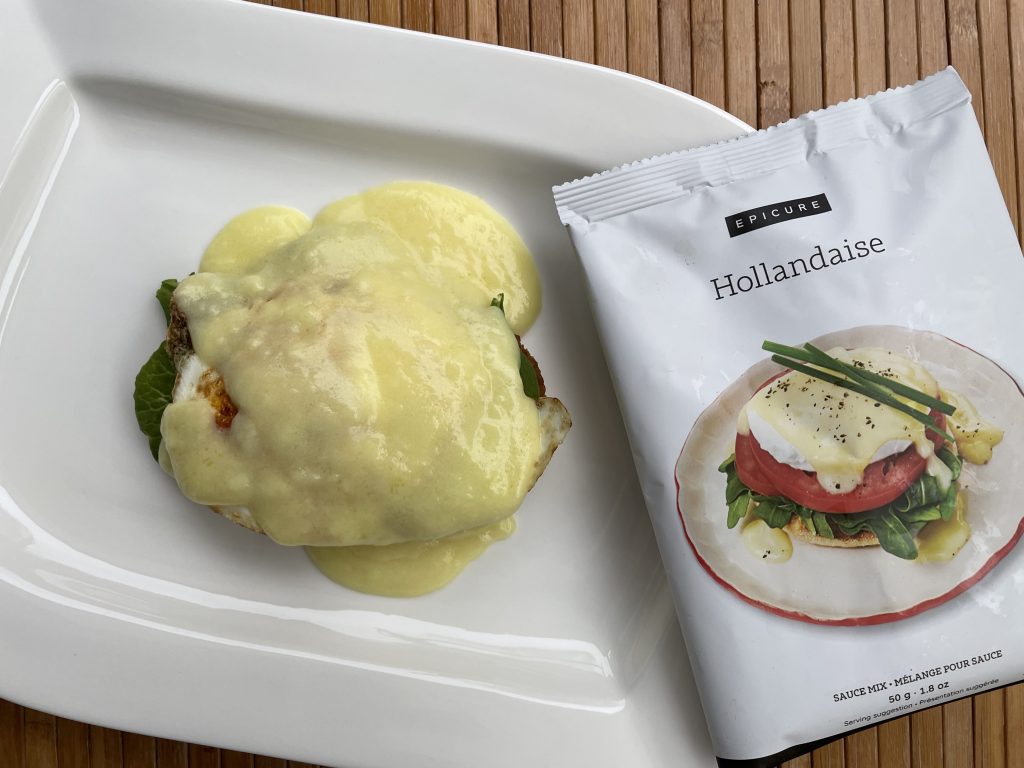 Bonus:
> Make homemade Latkes and use them in place of the hashbrown
> Add bacon when stacking ingredients
My family loved this Sunday Brunch! I'll be putting it in rotation and serving it often! This Hollandaise sauce has a light lemon taste and is absolutely delicious.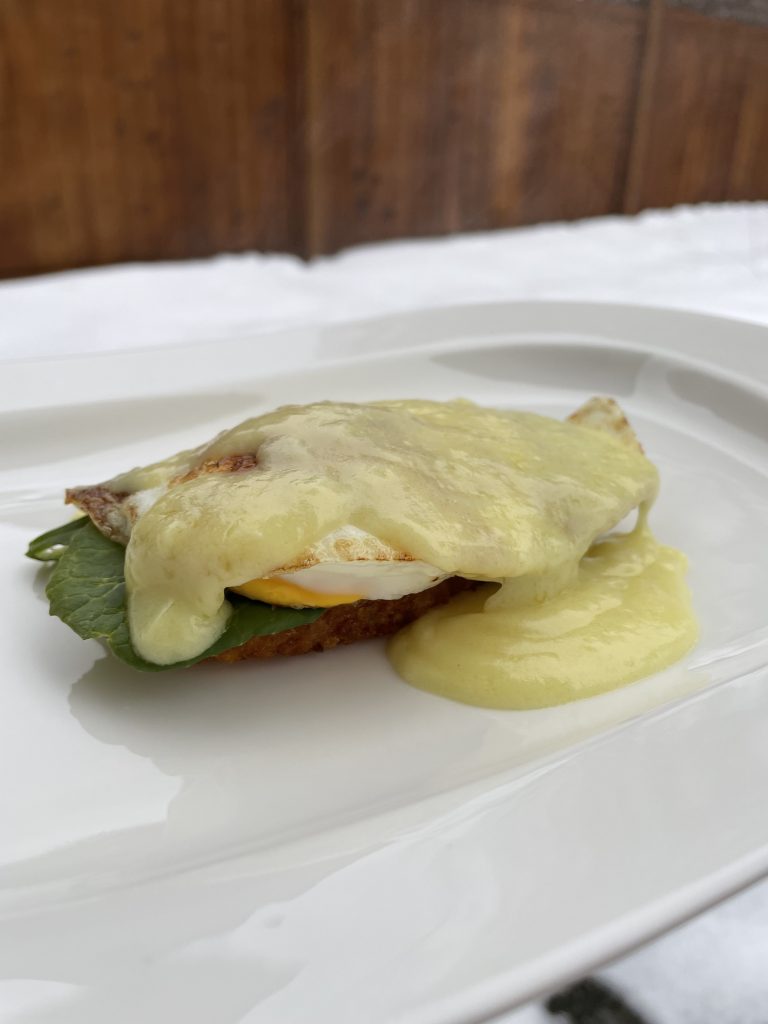 Where to Buy
You can now buy Epicure Hollandaise sauce mix online or through a consultant.
Click here to purchase your Hollandaise mix now.
I'd love to know, how would you stack your Eggs Benny?